North America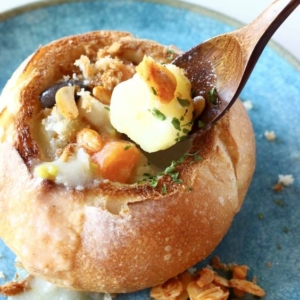 Starting in Vancouver, Canada, there are some amazing dishes to tuck into on our first stop. With so much agricultural land, the region has an abundance of fresh, local and sustainable cuisine. There are many Asian inspired restaurants and fish dishes.
Heading into the USA, the whole country is a gastronomic adventure. From Boston's famous clam chowder to Mexican food in Arizona, each state has its own culinary style. Florida has plenty of Cuban offerings, whereas Georgia, celebrate their local fruit with a delicious peach cobbler. Head to Mississippi and experience soft doughy biscuits and gravy or indulge in a Philly cheese steak for the ultimate gluttony experience. The one thing you can be sure of in the USA is that you will be spoilt for choice!
South America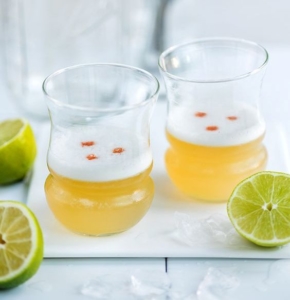 We all know and love Central American spicy food, but what do we know about South American food and drink? Key ingredients used in meals across the continent include, potatoes, corn, peppers, white cheese, quinoa, guinea pig and yes, in some regions the alpaca!
If you are heading to Argentina, expect excellent, mouth-watering steaks and chorizo or tuck into empanadas pastry filled with cheese or meat. In Peru, you can try the raw white fish in the coastal regions, marinated in lime. Inca Kola, Peru's famous soft drink can also be found in all fast food restaurants. Head to the beaches of Brazil and you will find plenty of vendors selling friend plantain.
You may also have heard of Pisco Sour cocktails – a famous South American drink made of Pisco (brandy produced locally in Chile and Peru), egg whites, Angostura bitters, limejuice and syrup. It is so popular that it is celebrated on the first Saturday of February on "Día Nacional del Pisco Sour" in Peru.
Europe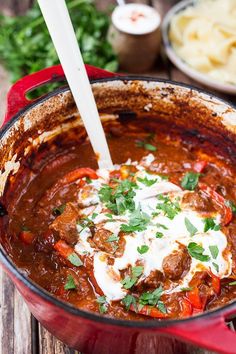 Where to start? When I think of food in Europe, I instantly think of Italy – famous for many of the world's favourite dishes. One city that truly celebrates Italian cuisine is Bologna. Head down windy roads and sit with a glass of red, while sampling some of the best quality hams, cheeses and olives that the region has to offer. With multiple courses per meal, the Italians really know how to appreciate good food.
Another country famous for its dedication to our taste buds is France. The French attitude towards food is great and people often enjoy long lunches so that they can eat properly – no lunch al desko!
Head further east, and you can indulge in hearty stews and goulashes – fantastic for cold winters. Pair your stew with a Pálinka – a traditional brandy found across Romania, Hungary, Poland and the Czech Republic.
Explore Scandinavia for a full array of fish dishes. Expect many smorrebrods – open sandwiches filled with pickled herring, shrimp or salmon. Another amazing national dish is Sweden's meatballs and lingonberries – and luckily, for the world this has become popular by a famous furniture shop we all love. There is no surprise that countries in this region are often celebrated for their healthy diets.
Africa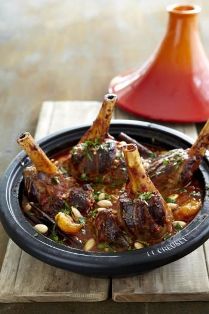 Marrakesh is a place that should be on any food-lover's bucket list. Try a tagine – which typically contains meat, potatoes and fruits, such as apricots and sultanas. With tantalising spices sold everywhere, it is also a great place to stock up for your own kitchen.
Over to the west, in countries such as Ghana, many dishes consist of rice, maize, cassava, yam or beans. My absolute favourite is red red – a bean and fish stew that is often served with fried plantain. Expect to eat a lot of tilapia, a delicious, salty freshwater fish.
Down in South Africa, the food is heavily influenced by lots of different regions in the world. Famous for the quality of their meats, a braai (barbecue) on the beach is always a fun option. Another yummy dish is the potjie, a stew cooked on the open fire.
Asia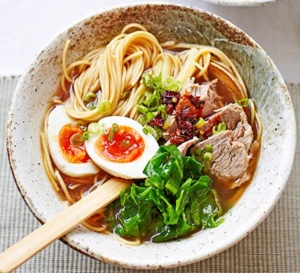 As the largest continent in the world, it is not surprising that the cuisine varies hugely. In western Asia, in the area known as the Middle East, you will find olives, pita bread, dates, chickpeas, mint and kebabs – delicious!
A cuisine loved by us all is Indian. From the spicy curries in the north to the creamier Goan curry in the south, there are plenty of dishes to try. Although people often believe that curries in India are extremely spicy – which they can be – the focus is definitely on flavour.
A worldwide culinary tour would not be complete without a trip to Japan, famous for sushi, ramen and sake, a drink made from fermented rice. In Japan, there is no shortage of quirky restaurants and interesting food combinations.
Thailand is one of the world's most visited destinations. There is no surprise that the food is often one of the draws. Thailand is famous for the Thai Green Curry; however, the Lamb Massaman is a lesser-known dish that should be tried during your visit.
Australasia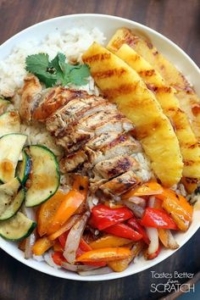 Nearing the end of the tour, it is time to kick back and relax with shrimps on the barbie! However, there is so much more to Australian cuisine than just the barbecue. Heavily influenced by Asian cuisine, you will have endless choice when eating out in Australia's cities. Don't forget to try lamingtons; a chocolate and coconut sponge cake. When leaving, make sure you get some Tim Tams!
Last stop – The Pacific Ocean. Whether you choose Tahiti, Bora Bora or Hawaii, you will be in for a treat. Often including coconuts, papaya and bananas, many dishes, in this part of the world, reflect the sunny climate.
Feeling hungry? Why not travel to taste, first hand, the amazing food available in the world. Thinking about planning a trip? Check out our website for ideas!