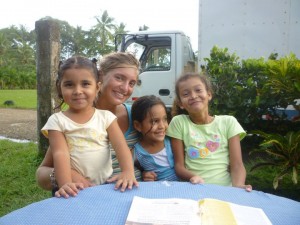 Debate is rife on the subject of gap years, volunteering and paying for the pleasure of it. When volunteering by definition means giving your time to help a cause without being paid for it, why on earth should you be paying for this privillege?
Firstly, an important point to bear in mind is the planning aspect. Many charities or organisations simply do not have the time or money to splurge on websites, recruiting volunteers, organising airport pick ups and helping people to get settled into a country. The places that are crying out for help- orphanages in Tanzania for example- simply do not have the resources to be doing this for themselves. The links that external organisations have with such places mean that they can get dedicated, keen and prepared volunteers to help them in their important work. These links have been founded and nourished over years- the local communities know the organisations and appreciate the work that volunteers are doing with them. Companies that run pre-departure courses, train their volunteers how to teach, prepare them for the culture shock and help them with the language are guaranteeing happier, more well-prepared volunteers who knows what they will be facing abroad- this benefits both the volunteer and the community.
When paying a company, you are paying for more than just the simple costs that are incurred by the project site that you will be spending time in. You are paying for all of the work that goes into setting up a trip- organising accommodation and transport, constant health and safety checks at the project sites, the reassurance of going away with specialists who know the country to which you are travelling and know exactly what to do if there are any problems there, you need to see a doctor or you need to suddenly change your flights and go home. To go away with a specialist organisation that can help with all of these practicalities is a huge weight off people's minds.
Many people that go away to volunteer are on their gap year or career break. This might be their first experience of the world and of travelling, or they might want to make sure that their once in a lifetime experience will run seamlessly- and if anything does crop up, they will not be alone in a country very different from their own. This can be gained through going with an organisation.
Going with an organisation offers many benefits:
– knowing that you are going with experts; you will be going to a country where you have a friendly rep to help you settle in, where there are safety precautions in place, where you will be living in a safe area
– receiving the benefit of experts who have been working sending volunteers abroad for years
– knowing that upon arriving in a country you will not have to suddenly try to make your way out to the project site alone
– a group of people to travel with
– advice and support both before you go away and whilst you are away. This also extends to concerned parents!
When considering volunteering with an organisation however you do need to do your research to make sure that you are getting value for money (accepting that the support does cost money), but do find out where your cash is going. Ask questions: will I get training for the jobs that I will be doing? Is there a pre-departure course? Is there a genuine need for volunteers here? What level of support will I get?
There are many other positives in doing volunteering through an organised company. Is it all completely up to personal choice and what you yourself want to get out of it, but from personal experience, I would always choose volunteering abroad through a company rather than going it alone.
Check out some of the voluntary placements on offer through our website
Feel free to email Anne at [email protected] or call 01892 770771 too.