Jenny fills us in on her second week of work in Sydney- thanks Jenny!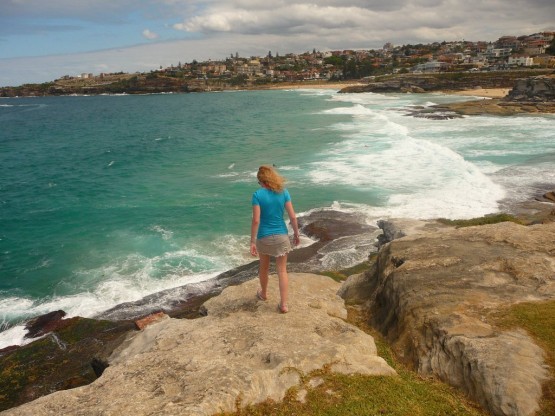 After much CV dropping and applying online for jobs, in my second week I managed to get 3 different interviews. The first was a trial at Café Bondi, a small Café and Restaurant in the Bondi Beach area, the second was an office job for a charity in the City and then a second trial at a Café and Bar in the City. Out of the 3 I was luckily successful with the third! I had my trial in the middle of the second week and by the end of the trial I was asked to come back and am now fully employed, a great success!
I work at Café Courtyard, a buzzing place right in the city centre amongst the skyscrapers, great shops and a 10 minute walk to the Harbour. It is a Café and Restaurant where Business Men and Women take their coffee and lunch breaks so there is a sense that I really am a part of this city. It is a great place to work, great people (nearly all Brits like me on their travels!), and I get great hours that will help pay my rent, help me save up for further travel and allow me to have a great time while here in Sydney!
Unfortunately, because I grabbed this job and they asked me to work for the following few days, it meant I missed out on the last couple of trips, I missed the canoeing and the trip to the Blue Mountains but the aim was to get a job, and that to me was more important.
I am so pleased that I have a job and that Sydney is now mine to enjoy, I have met some good people at work who I hope to make great friends with, I don't have to worry about money running out and can enjoy everything the city has to offer, and it has A LOT to offer.
I live in Bondi Beach, I work in the centre of Sydney…life couldn't get better right now. Jenny xx