Oyster Worldwide volunteer, Simran, is currently in Laos and is writing an amazing blog about her experience volunteering on the Women's Empowerment programme. She has spent time exploring the mouth-watering food available in Laos. Below are snippets of her blog about the food she has discovered so far in Luang Prabang. I warn you now – avoid reading this while hungry!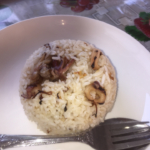 "I found a Malaysian restaurant called 'Watthat' and had some squid fried rice, it was in a nutshell PHENOMENAL , I absolutely loved it. The staff spoke English which was helpful, and it was a pleasant experience. This was new to me I didn't even go out in England on my own and here I am exploring a whole new country, daunting but very very exciting."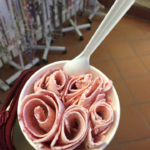 "There was culture and community lingering the air and the vibe was good. First, I went for a stroll inside the market which was quite big, and then I indulged in some ice cream rolls? I believe that's what's it called, then again, I might just have made that name up. This was delicious and different."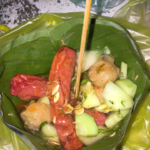 "I got a pork sausage/ball salad? Once again pretty sure there's a name for it I'm just making it up because I don't know it."
"I also had some sweet jelly like things in Malay their called 'quo' so I can assume they have the same name, they were so tasty, covered in coconut."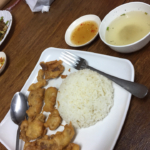 "Went to Bamboo for lunch and had seafood fried rice which was yummy."
"Had some good food from the market!"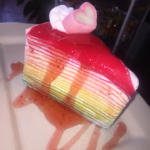 "I also had the best cake I've ever eaten in my entire life"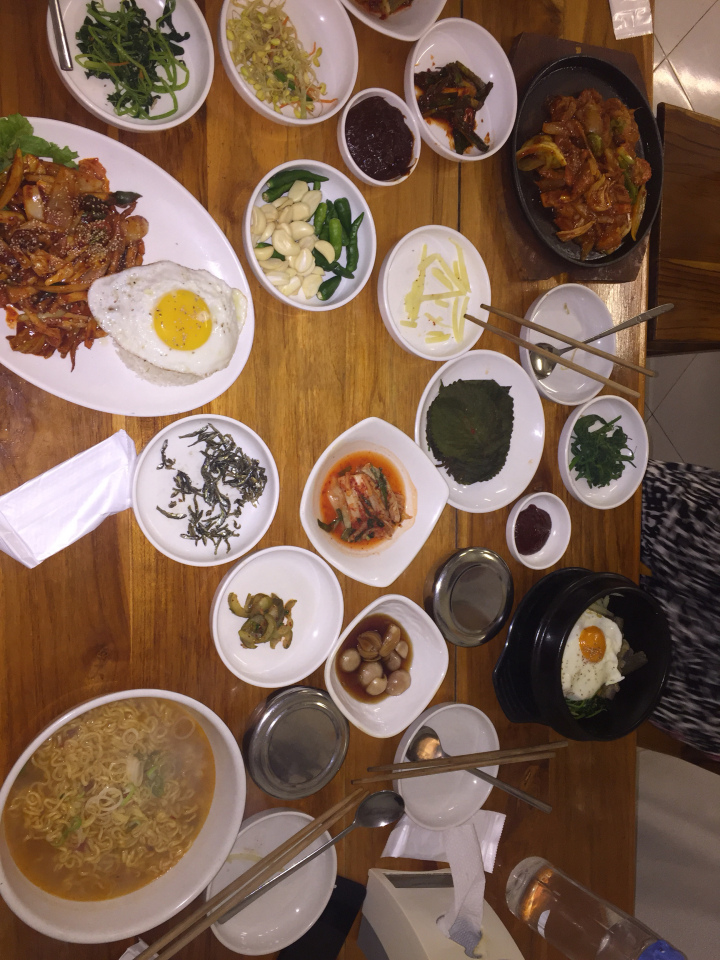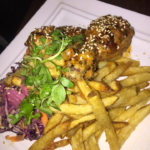 "We switched up dinner today and ate a Korean restaurant which enjoyed giving out a lot of free food along with the food we actually ordered."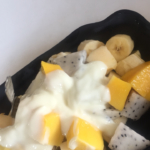 "I switched up my usual breakfast and got a fruit salad which was good, the mangoes here are exotic"
"We spent the evening at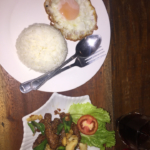 a restaurant called KK's and the food their was probably the best I've had so far, I'm in love with it"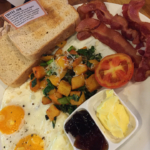 "I then headed to Saffron Cafe for some breakfast, the food was so tasty and the workers were extremely nice, I teach one of the girls there and she was so happy to see me. They had coffee jam which was new and oddly delicious!"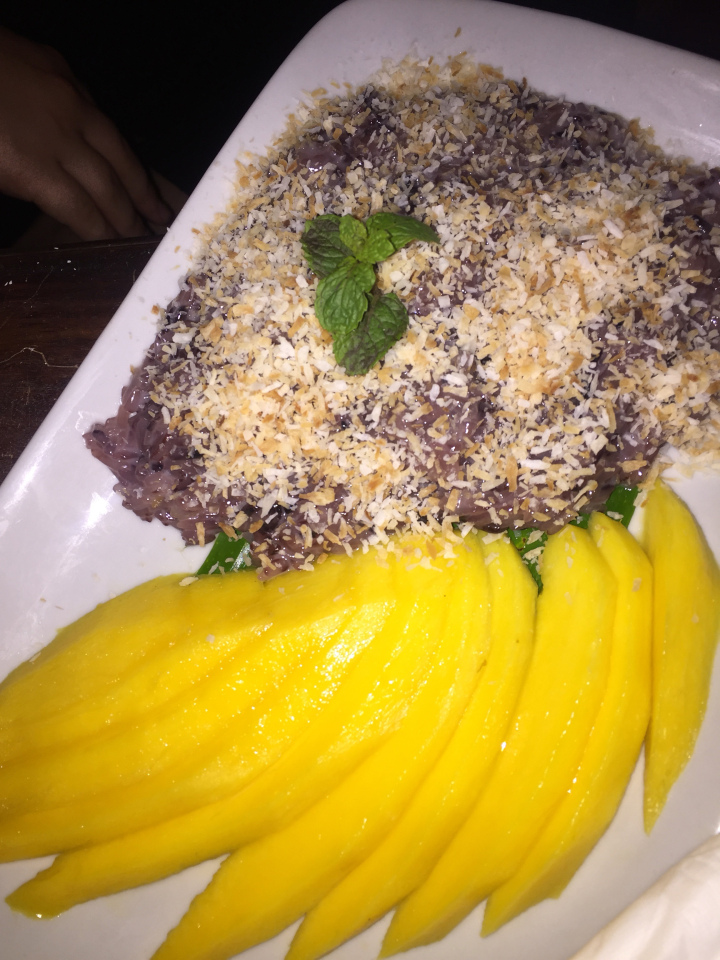 "I spent my evening in a bar called 5to5 in which one of our staff work, it's drinks and tapas, I had some good snacks here and ended my night with dinner at Utopia!"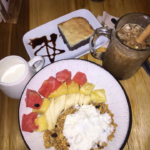 "We had breakfast at Saffron Cafe (one of my students work there), it's a cafe which is fairly westernized I've mentioned it before, the mochas there are sublime! I also had granola with buffalo yogurt and milk which was good too!"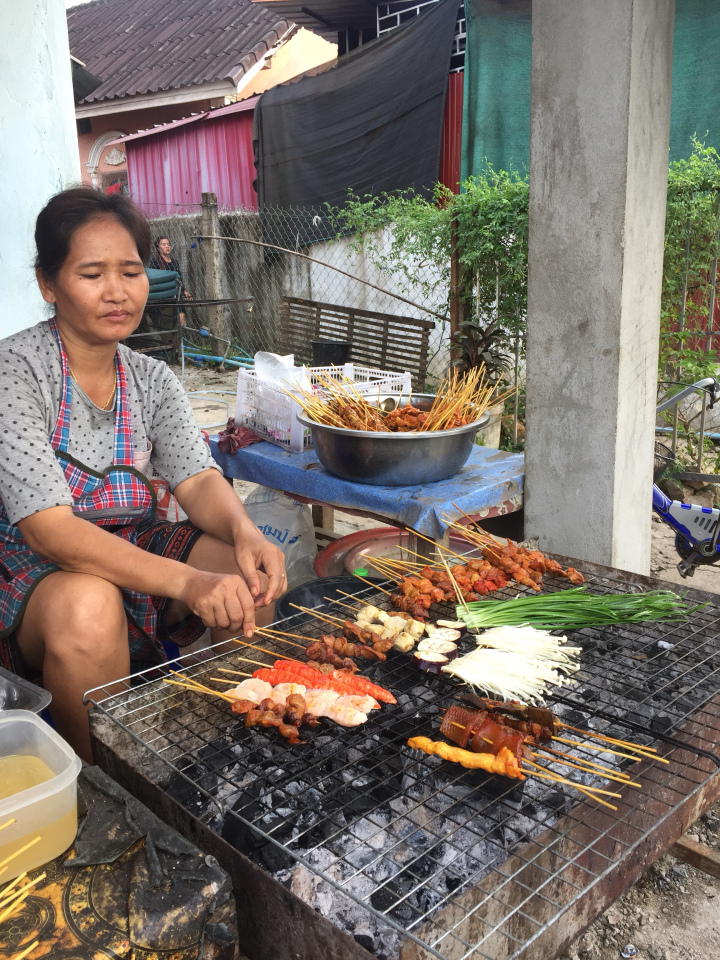 "I ended my night with some street food"
If you love food, you will love Laos. With so many amazing flavours, there are plenty of dishes to try. There are many restaurants to choose from. If, like Simran, you want to spend your time abroad in Laos, why not choose to volunteer, either teaching Monks English or taking part in our Women's Empowerment programme. You can go for as little as two weeks or spend longer really getting to know the country. If you want more information, email Sarah at [email protected] or visit our Laos destination page.