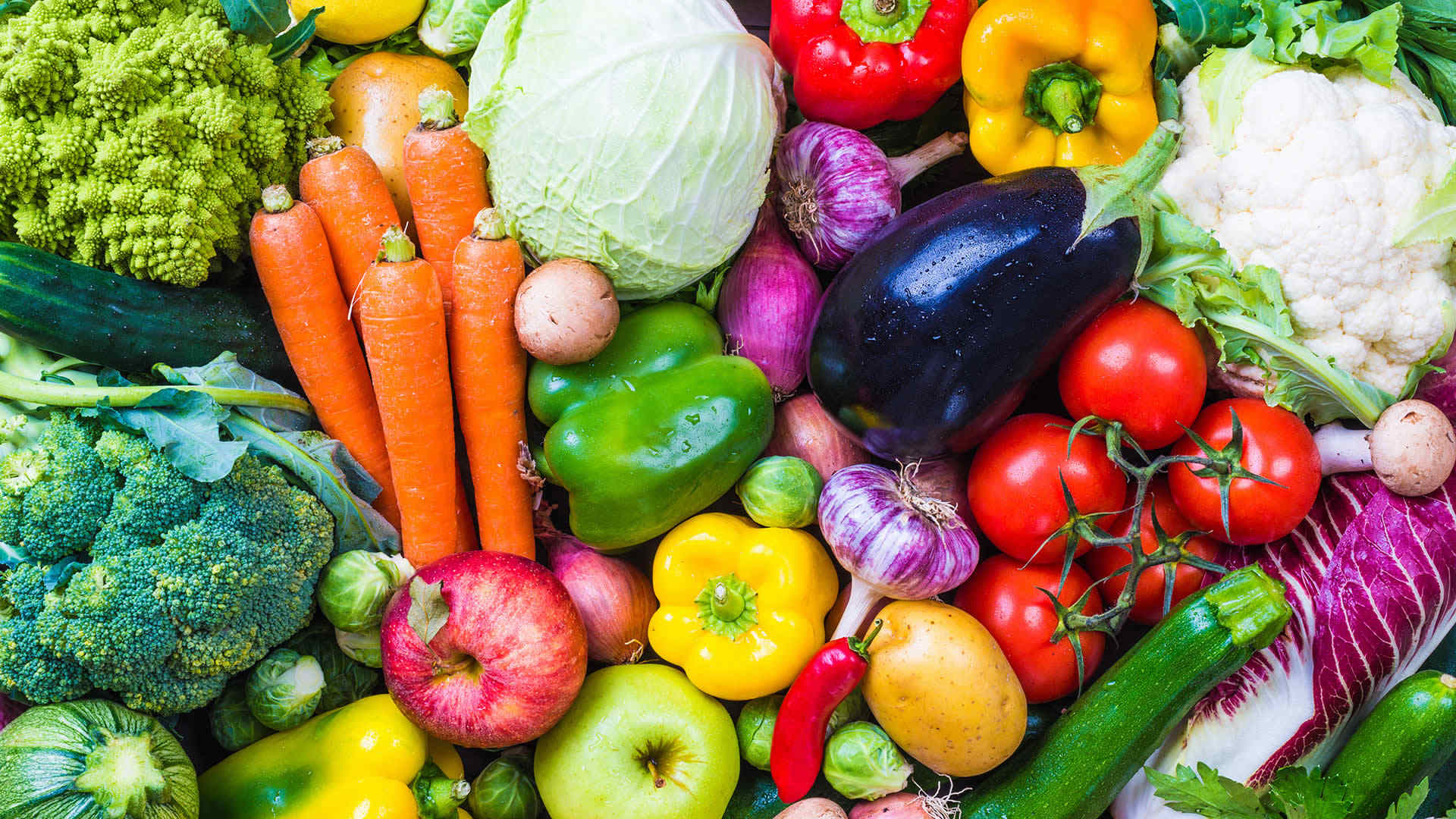 Volunteer in Portugal and help some of the poorest people in Lisbon to receive food each day. Contribute towards reducing food waste by collecting unwanted food from restaurants, bars and cafes and redistribute it to people who really need it.
Duration: 1 – 12 weeks
Dates: See dates and availability
Arrival day: Sunday
Return day: Saturday
Eligibility: General level of fitness required.
Age: 18+
Work with a passionate team of volunteers to make a genuine difference for people in need
Golden beaches, azure blue seas and 300 days of sunshine each year – what's not to love?
Become a fight food waste ambassador, and take home great ideas for a sustainable future
Explore ancient Lisbon, impressive castles, beautiful mountains and stunning vineyards in your free time
R. Possidónio da Silva 194A, 1350-249 Lisboa, Portugal
According to the UN, roughly one third of the food produced globally for human consumption goes to waste every year. At the same time, about 795 million people around the world are suffering from chronic undernourishment.
Join a team of passionate volunteers tackling food waste in Lisbon. The team of volunteers heads out to collect excess food (that would normally go to waste) from supermarkets, bars, cafes and restaurants, before redistributing it to those who are most in need. The food waste management volunteering in Portugal project now feeds over 2000 people in Lisbon each day.
It has been calculated that 1 million tons of food goes to waste each year in Portugal – equating to 2000kgs of food each day. This project strives to collect that wasted food and take it to those who need it most – those who are homeless or living below the poverty line.
Volunteers become part of the food waste reduction scheme by helping with a variety of tasks at the project. Examples include, but are not limited to:
Collecting food from outlets such as supermarkets, bars, cafes, restaurants and even schools
Separating and sorting the food within the distribution centre
Putting each individual's and family's food package together
Serving meals to homeless people in the distribution centre
Distributing food packages to those in need
Cleaning up the distribution centre
Washing old food containers and recycling waste
To minimise disruption and to encourage food outlets to participate, the food collection is done in line with the demands of the supermarkets, bars, restaurants and cafes. At times, this may mean that volunteers need to work in the morning, at other times in the afternoon, and at other times in the evening. You should expect to work 3 – 4 hours per day. You will be made aware at least a day in advance of what time your next shift will be.
Shared volunteer house Lisbon, 20 – 30 minutes from the city centre and the beach hostel in the summer near the beach
Share a room and bathroom with 1 – 7 other volunteers
The eco-house prides itself on being one of the most environmentally friendly buildings in Lisbon
Single use plastics are kept to a minimum, food waste is composted or shared with those in need, furniture is built from recycled goods
Large garden with swimming pool
Large communal areas
WiFi available throughout the house
Extra nights:
Dormitory:
£40 – full board
£25 – breakfast only
Private room: £75(with meals)
Upgrade:
Private room: £200 / week / room
You will receive three meals per day
Breakfast consists of fruit, breads and spreads, cereals, toast, tea and coffee
Lunch and dinner often include meat, fish, pasta, rice, vegetables, salad, stir fry
Typical Portuguese food is served
There is 24/7 access to tea, coffee, fruit and biscuits
Provision can be made for vegetarians, vegans, gluten-free diets and lactose-free diets
Airport: Lisbon (LIS)
Arrival day: Sunday. You will be collected from the airport and transferred to the accommodation
Departure day: Saturday
Access to your own personal 'My Oyster' account – our online portal where you can find out much more about the program and manage your booking
Dedicated contact time with an experienced destination manager to discuss the project, answer any of your questions and for us to find out more about you
Help and advice from our UK office before arrival and whilst you are away
In-country support
Pre-departure information covering medical, safety and project advice
Gold level, 24/7 Pharos crisis management and incident support cover
Financial protection: ATOL (if we book your flights); IPP (if we don't book your flights)
Thorough orientation on arrival
Accommodation (see the 'accommodation' section above for details)
Advice on visa requirements
Oyster plants a tree in Africa with TreeAid to help reduce the impact of global carbon emissions
Airport collection and transfer to your accommodation
Three meals per day
2 hour guided tour of Lisbon
Linen and towels
On your return:
Welcome home pack
Certificate of Recognition (on request)
References (on request)
Flights – as an ATOL bonded company, Oyster can book flights for you
You need a valid passport that meets the requirements of the country you will be travelling to
Insurance (covering your time with Oyster and any planned independent travel)
Any costs associated with changing your return flight date if you need to
Independent travel costs
Home country travel costs
Spending money for additional trips, food and entertainment
Transport to your project (budget 5 euros per day)
Return costs to the airport
The project runs Monday – Friday. Your first day is spent on an induction in Lisbon, and you will join the project on the Tuesday to meet the staff and receive your project orientation.
Days can vary depending on the project requirements. An example itinerary is:
8:00 – 10:00: Breakfast
10:00 – 13:00: Morning shift **
13:00 – 14:30: Lunch
14:30 – 18:00: Relaxing and travel time. Usually your afternoons will be free to relax, take some trips, do some exploring or take some Portuguese lessons
18:00 – 20:00: Afternoon shift**
20:30 – 21:00 Dinner time
20:00 – 22:00: Evening shift**
**The timing of your shift may change each day depending on the requirements of the distribution centre.
Willing to work hard
Positive attitude
Proactive, motivated and flexible – tasks are not necessarily allocated to you, you have to ask and offer
No previous experience is required, as you can be trained on-site
Able to speak and understand English
Willing to learn some Portuguese
Oyster assesses projects carefully to ensure that they offer high standards of animal welfare and environmental practice. We also check that volunteers understand key points of good practice before working with animals. To find out more, see our animal welfare policy.
Enjoy the sights of Lisbon
Explore the amazing town and castle of Sintra
Go surfing
Go diving
Learn Portuguese
Take a day trip to do wine tasting, caving, city tours and more!
You will have either your morning, afternoon or evenings and weekends free
Whilst late-availability is possible, we would advise booking as soon as you can to guarantee your ideal dates. Our projects are very popular and spaces can fill up several months in advance, especially for the months of June to September.
Lisbon enjoys on average 300 days of sunshine per year
The wettest months are October – February
Temperatures from November – February are about 9 – 15 degrees celsius
Temperatures from March – October are about 15 – 30 degrees celsius
We would recommend budgeting approximately £50 a week for free time activities.
There are cash machines located all over Lisbon, and there is one just a few minutes walk from the volunteer house. You should take at least two cards with you, and let your bank know that you will be going away.
Typically you won't need a visa for stays up to 3 months. You should make sure your passport is valid for the duration of your stay.
Most of our volunteers are independent travellers and you will become part of a group of people from around the world here. It is fine to travel with friends or as part of a small group too however- more the merrier!
The simple answer to this question is, yes absolutely!
It is important to bear in mind however that this may not be like other holidays that you have taken. Remember that you are volunteering in Portugal, and this means that you will be put to work! This sort of holiday is a world away from sun loungers and cocktails, with our volunteers often heading home tired but immensely satisfied. If you think that you will need a bit of relaxing time on your trip too, do make sure to factor this in when your time on the project is complete.
Each year in the western world, we waste 95 – 115kg of food per person. Compare this to people in Africa and Asia, who each throw away only 6-11kg of food on average per year. It is imperative that we learn how to reduce waste so that the world's resources are not depleted as such a rapid rate. Food waste has implications for the environment, for prosperity in less developed countries and of course for humanity.
Becoming a food waste volunteer is the perfect way to spend your summer break, gap year, holiday with a difference or career break. It enables you to learn about food waste, how to avoid it and what to do with food that has been leftover. It is essential for helping to keep hunger at bay for homeless people and those in need.
You should visit your doctor or travel nurse to find out what vaccinations you will need. Your routine vaccinations will need to be up to date. You should follow your doctor's advice.
For any information related to Covid-19, please see the Fit for Travel website or the UK government's travel advice page for Portugal.
Doctors, pharmacies and hospitals are located within 5 – 20 minutes of the accommodation.
Portugal has been listed as the third safest country in the world. You will be living in the thriving city of Lisbon, in a leafy residential neighbourhood. There are similar crime levels in Lisbon to any city in the world, and you should keep an eye on your belongings when you are out and about.
You wll be working with local volunteers at all times.
There is free wifi provided at the volunteer house. You will receive a free local SIM card on arrival if you would like to use 3G. Make sure that your phone is unlocked before arrival so that you can use the local SIM card.
We would suggest that you download the App Whatsapp prior to arrival so that you can be added into the volunteer group once you are in Lisbon.
There is good phone reception in Lisbon.
You will need a European plug.
Portugal is on the same time zone as the UK and Ireland – GMT and BST.
Supervision will be fairly intensive during the first few days, when you will receive a thorough induction and work-related training. Once you are comfortable with things, you might not always have a supervisor working alongside you, but there will always be staff and other volunteers around to help, and you will always be accompanied for any high risk activities.
Staff at Oyster's head office and in-country will be responsible for your safety and welfare while you are at the project. This will start from the moment you are picked up from the airport until the end of your project. Before and after these times, you will be outside Oyster's responsibility and should make sure that you act safely and avoid risk. This is also true if you choose to leave the project during your time off. We will give you plenty of guidance and advice about this.
Other adventures like this