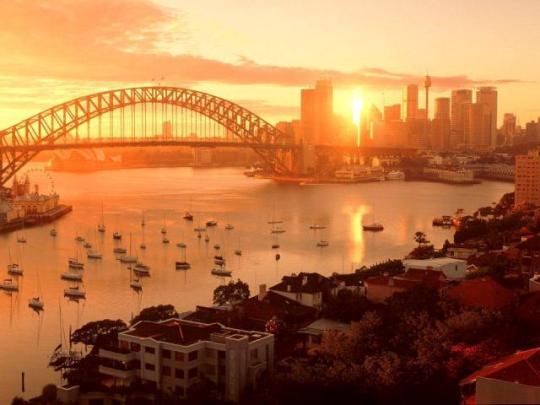 Life down under is a popular choice for those heading overseas on a gap year. It is a great place to explore, earn some money and make lots of new friends. Find out how Flo got on when she took part in our Sydney programme. 
"After finishing my A-Levels and deciding to defer my university place I embarked on my gap year travels to Australia through Oyster Worldwide. I chose Australia because I had never done any kind of travelling before and thought Australia would be a great  place to start as I was planning to travel alone – it exceeded my expectations. Oyster Worldwide extensively prepared me before I left on what to expect in my first few weeks in Sydney. I even got an opportunity to meet some of the other travellers booked onto the same induction programme as me.
My induction programme in Sydney was packed full of welcome meetings, tours, pub crawls, boat parties, beach BBQs and job interviews all organised by the Reps. This is where I met the friends I lived and travelled with for the rest of my time in Australia, the majority of people I met in Sydney were people travelling alone like me – this made it really easy to make friends and settle in quickly. I stayed in Sydney for just over a month, enjoying the extensive nightlife and immersing myself in the Sydney lifestyle. I then decided I wanted to take part in the 4 week add-on that is also offered by Oyster. All the Greyhound Bus tickets for my friends and me were organised for us, this made it so easy and hassle free. We spent just over a month travelling up the East Coast, stopping off wherever we wanted, for as long as we wanted. For me the highlights of the entire East Coast were Surfer Paradise and The Whitsundays Islands, we spent over two weeks all together at both places, learning to surf and enjoying the laidback atmosphere, making friends with like-minded people from all over the world!
We finished our trip in Cairns and returned to Sydney where we got jobs in the city centre, we all worked in a variety of different places; bars, restaurants, coffee shops, charity work etc. I was lucky enough to work for an events agency as a waitress, which meant I got to experience some of the most iconic events in Sydney, such as waitressing at the Sydney Opera House for several events held over Easter. Choosing Australia as my gap year destination was the best decision I could have made, it was so easy and straight forward setting up working and travelling, and gave me the much needed break from education I was looking for. My time in Australia has set me up with a wealth of experience and confidence which has helped me through university and given me lifelong friends from all over the world."
If Flo's account of what her time in Sydney was like has got your feet itching check out our Sydney programme here.