I was lucky enough to see the New Year through in Whistler Canada, this was very special for three reasons…This was my first return back to Whistler since my Gap year in 2009/10…secondly I was reunited with my siblings who currently both live very exciting lives in Canada…and thirdly we all have something in common…Whistler!
My sister (Jenny) has been living in Calgary as a travel agent since May 2013 and she loves it (unfortunately I do not as from a selfish point of view I miss her greatly). Jenny was the first to experience Canada when she decided to take a gap year in 2007, where she became a Whistler Kids 'Creekside Destination' ski instructor. As a family we went out to visit Jenny and I fell in love with the place! I was overwhelmed with jealously and deiced there and then I would follow in her footsteps…and so I did!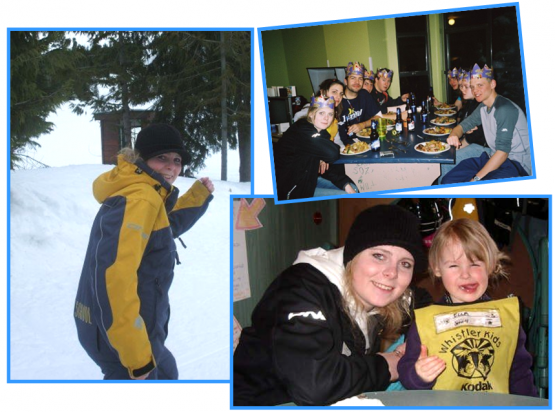 I went back to Canada in 2009 to do my gap year where I also worked for Whistler Kids as a 'Blackcomb Adventure Camp' ski instructor. This really was the best time of my life. I met some incredible people from all over the world, witnessed breath-taking scenery and improved my skiing.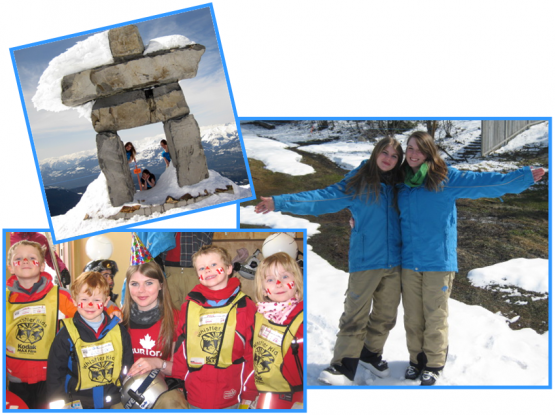 My brother (Jonny) equally fell in love with the country and also decided to take a gap year in Whistler, which he has been thoroughly enjoying since November 2013. Again, I am delighted for him but gutted for myself as I am sibling-less and miss his company here in the UK. Jonny also works for Whistler Kids as a 'Creekside Valley Kids' ski instructor.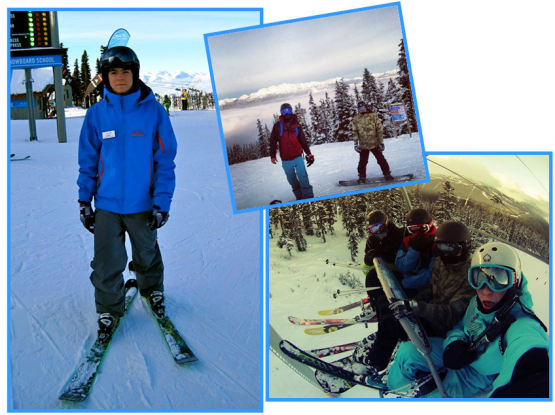 As a family we decided to reunite in Whistler for a holiday. My parents and I flew out the day after Boxing Day as did my sister from Calgary. As we drove from Vancouver airport to Whistler I was surprised by how familiar the journey seemed recognizing the mountains and buildings. As we approached Whistler village I was flooded by memories passing Whistler bungee, Creekside village, and various Inukshuk statues. As I walked round the village I could not help but see it as my home away from home after spending such a significant and wonderful amount of time there. It was a dream come true to be back in Whistler, enjoying the local food and retail let alone the skiing, like I use to but this time along side my family.
People often ask me 'Is it weird that we have all done the same gap year?' and 'Do you wish you had done something different to your sister?'… my reply … 'If its not broken don't fix it!'. We have all decided to take part in this gap year and with Oyster as it is a great programme! Whistler Canada is an incredible environment and working for Whistler kids is a great experience. I would also argue that although on paper we have all done the same thing we have all had very different experiences…We have each instructed on a different programme, we have each taught different kids, we have each had a different uniform, we have each lived in a different building and most importantly we have each shared the experience with different people! I made friends for life during my Canada experience which made my gap year extra special and I have no doubt that my siblings feel the same way.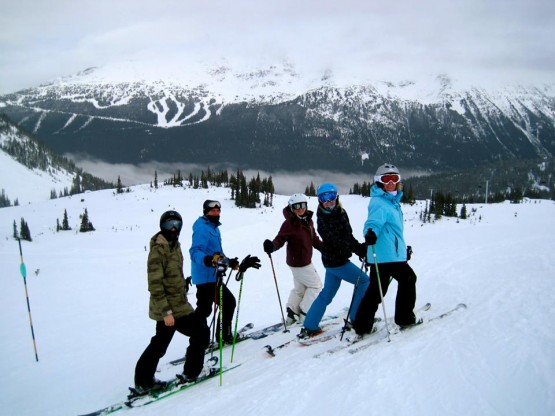 Find out more about the Oyster Worldwide Whistler Canada programme