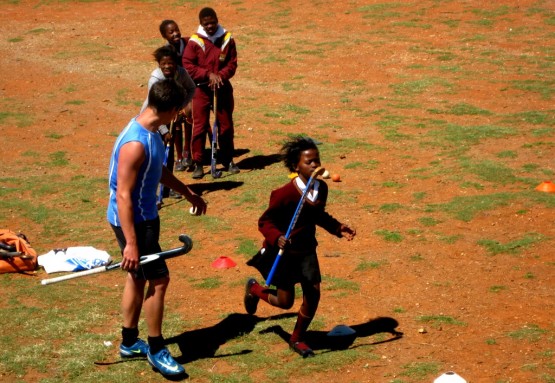 Hockey is a fast growing sport in South Africa, and you could spend your gap year, career break or holiday time coaching hockey in some of the country's poorest townships. The kids in these townships do not have the same resources and access to sports as many other children. Taking your passion and skills of the game to them brings them life lessons, and lots of fun.
Life in the townships is very different to life as we know it: many of the kids eat just one meal a day and spend their free time playing in the streets with their friends. Education is extremely important to them. Unfortunately, sports are not taught in township schools as part of the curriculum, and so your role as a hockey coaching volunteer is vitally important.
You don't have to be a hockey expert to get involved; we welcome volunteers from all backgrounds- playing socially with friends, at school, for college or university teams… all abilities are assets to the kids here. They will love to learn, and will greet you very enthusiastically each time you arrive to coach hockey to them.
Your role will be to arrange coaching sessions, games and exercise sessions with the kids.  From drills to skills, from passing to intercepting and all the way up to a game, the kids will be keen all the way. For many this is the one opportunity of the week to learn hockey in a formal environment, and they intend to make the most of that! You get full training and support whilst you are coaching, and so this will soon seem like second nature to you.
The programme runs from 5 – 12 weeks throughout the year in accordance with the school terms. 12 weeks is wholeheartedly encouraged for both you and the kids to get the most out of the programme.
How does it work?
Oyster sends volunteers to coach hockey, football, tennis, swimming, netball, rugby and cricket in Port Elizabeth. The hockey coaching is just one part of the whole sports coaching programme. Hockey coaches will be living and working with all other coaches and childcare and teaching volunteers, and you can even coach a variety of sports whilst you are there. Just let us know which your favourite sports to coach are!
Find out more about combining hockey coaching with:
–          swimming coaching
You can even combine this with teaching and childcare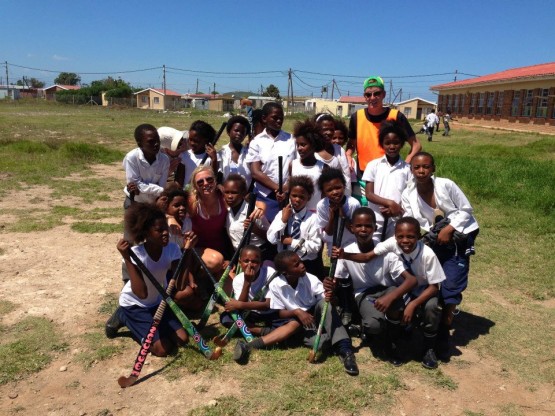 Visit our website for more information about hockey coaching volunteering or contact Anne on [email protected] to find out more.