Find out what Oyster volunteers have said about their time volunteering in Nepal in these great reviews: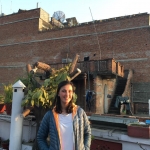 "I love trekking, and naturally assumed that the trekking section would be the most impactful and cherished part of my experience. I could never have predicted how much I would fall in love with the people I met and how much I would miss them. If anything I remember that more fondly than my time on the Annapurna basecamp trek, as cool as that was."
Samantha, January 2017 for 16 weeks
---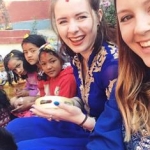 "I didn't expect to find living as part of a Nepali community so enjoyable.The house, the people and the culture was all so easy to feel a part of. The freedom also made the experience much more enjoyable. I'm glad not every weekend was planned by Oyster or Basant as this gave me a chance to go where I wanted."
Finola, January 2017 for 16 weeks
---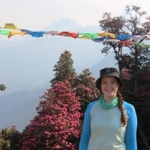 "My experience with the school has been really good. After a few days and a few classes, I started to understand the level of English the students could understand and learn at, so it was easier to create lesson plans for them. Once I understood that, classes became more fun. The teachers are really funny and very friendly if you get to know them. Overall, volunteering at the school has been great and very rewarding (especially when students start telling you to come to their class)."
Amelia, March 2016 for 8 weeks
---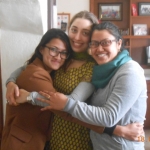 "As a volunteer teacher you find out so much about yourself and develop people skills that you will never lose. This is an eye and mind opening experience, not just for the volunteer but also for the children you are there to teach."
Giulia, January 2015 for 3 months
---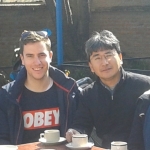 "The combination of living with a local family, teaching at a local school and learning to live as a Nepali is a life-changing opportunity. I would do it all over in a heart-beat. Nepal is not a place that can be described with words – you just simply need to go."
Kenny, January 2015 for 3 months
---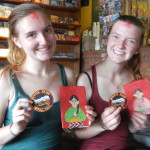 "100% I will be recommending Oyster to everyone! The company is absolutely fantastic! The organisation was impeccable"
Laura, February 2014 for 3 months
---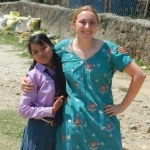 Why should people do this? "It's a once-in-a-lifetime experience. You gain a whole new understanding of a culture when you immerse yourself in it. If you want to make an impact in another community and get a taste of the true culture, Oyster's Nepal program is perfect. It provides just enough time to experience Nepal and contribute to the community you live in without being away for too long."
Rebecca, January 2014 for 4 months
---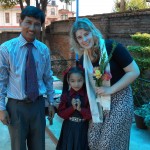 "People should go to Nepal because it is a beautiful country, not only in the landscape but also the people. Everyone wants to make you feel at home and comfortable. The trek was incredible and the snowy mountains were beautiful. Then off to Chitwan where you experience the heat and the elephants which is a huge contrast and equally beautiful. Also you get to experience the culture and religion."
Harriet, April 2013 for 4 months
---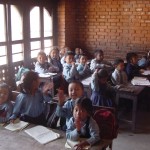 "I went to Nepal through Oyster, and had an amazing time – I loved volunteer teaching, and the host family I stayed with. The in-country staff were all wonderful people, and proved to be really good resources if we ever needed help. I'm so glad I took time off to travel with this program; it was unforgettable."
Emilyann, January 2011 for 4 months
---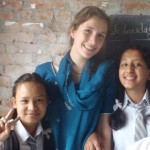 "I had a really really good experience. I did not expect to come away with such strong friendships, and a feeling that all the people I left in Nepal really will miss me – and I them. The teachers at the school were friendly, and the children were lovely (but not as easy to control as you made out they would be!!). My host family was the best, so kind and they really made me feel part of the family."
Emma, January 2011 for 4 months
---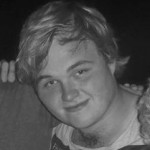 "I found Nepali people exceptionally accommodating, friendly, funny and so easy to get on with, so getting on with my hosts was no problem. Equally, we had an amazing group; I loved everyone I travelled with and have no doubt in my mind that I've made eight friends for life."
Aaron, January 2011 for 4 months
---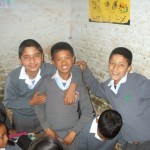 "During the 4 months I was out there I taught in different schools ranging from the basic government funded schools to top private institutions. Class activities involved a number of things, from basic picture recognition of objects, to the mastering of tenses involved with applying for jobs. Sometimes I would be doing one-on-one tuition and other times I would have groups of up to 40."
Joe, January 2009 for 4 months
---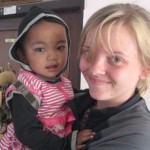 "I had the most amazing time teaching, it was great fun and very rewarding to teach. It has helped me with my preparation to become a teacher and given me so much more confidence to face a class in England!!! The Nepali people are so friendly and learning about their culture and life was an amazing opportunity I will always take with me. Basant was absolutely amazing."
Sophie, January 2009 for 4 months
---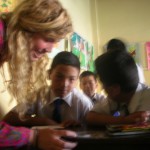 "Nepalis, Basant and the pupils and teachers were the friendliest people imaginable!"
Alice, January 2009 for 4 months
---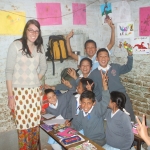 "I think the programme as a whole was very well organised. I never had to worry because I felt like I was a part of a well planned project where I could join in with the Nepali life as much as possible. I think the best part of the project were the kids in the school. I felt I was really close to them. I've never felt so flattered until the day they transformed the school to celebrate my birthday."
Alice, January 2008 for 4 months
---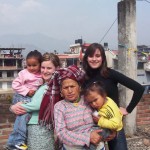 "One of the most exciting, mind expanding and valuable things you can do during a gap year. My experience in Nepal was rich, illuminating, sometimes challenging, often bizarre and never boring. I thoroughly recommend volunteering in a foreign country and experiencing a completely new culture as part of a gap year"
Lucy, January 2007 for 4 months
---
If you would like more information about this project, check out the volunteering in Nepal webpage on the Oyster Worldwide website.