Find out what Oyster volunteers have said in these reviews of our project volunteering with bears in Romania: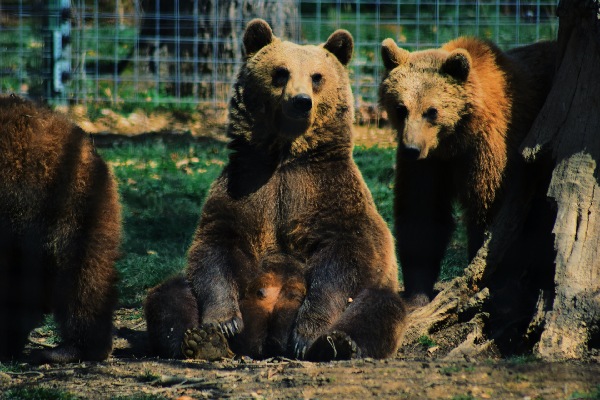 "We had a fabulous time in Romania and with the bears. Razvan was an absolute star, and looked after us very well. What a lovely man. He was so helpful when we needed to buy train tickets up to Sighisoara and back to Bucharest. The man who drove us to the bear sanctuary every day (sorry I can't spell his name) was wonderful too.  He was very knowledgeable about the area, very funny and a joy to be with. We had great discussions with him about all sorts of things. The apartment was great. Just what we needed, and the location was ideal. And Brasov, what a beautiful place. We had a lovely time wandering around, sampling the local dishes, and listening to the many concerts that were on while we were there. Thank you very much for suggesting Bistro de'l Arte. We ended up eating there again, as the food was so good. Actually, all the meals we had in Brasov, were excellent. Our experience in Romania is certainly something that will stay with us for a long time. Thank you Roger, for all your help."
 Tracey and Steve, 2 weeks August 2022
---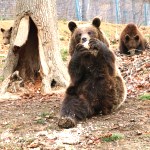 "I've been having a very good time. The bears are absolutely wonderful and I've managed to get quite a good few pictures of them – today there was ice on the lake and they were sliding and playing around in it, reminded me of my dogs back at home when we give them ice cubes."
 Niamh, 4 weeks November 2019
---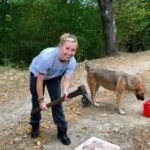 "Being in Romania and working with the bears was an unbelievable experience. Something I will remember for the rest of my life. "
 Vic, 4 weeks September 2019
---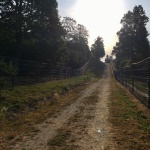 "Everything was well planned and there was plenty of information about what to expect beforehand. I felt really prepared. The highlight for me was being able to join the feeding tour on my last day at the sanctuary. Having heard some of the heartbreaking stories of the bears' previous lives, it was magical to see them now enjoying themselves in such a safe and happy environment."
 Sarah, 1 week August 2019
---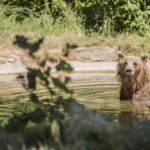 "I really liked how welcoming the guide (Razvan) was and I settled in quickly. The whole time I was there, the staff were warm and friendly. Quick responses to queries and lovely staff. Very helpful and showed that they genuinely cared about us. Felt more like a family!."
 Jenna, 2 weeks August 2019
---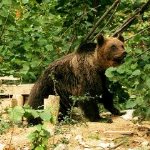 "I had an amazing time in Romania and would love to go back in the future. I am missing many aspects of the experience – all the amazing bears and the other animals at the sanctuary. Also the scenery and Brasov itself. The people I met were a massive part of my enjoyment and Razvan couldn't have been more helpful. Thanks so much for helping me prepare for the trip. It's one of the best things I have ever done."
Alex, 2 weeks July 2019
---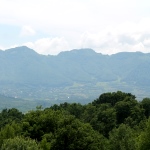 "Romania is lovely. Brasov is beautiful and the people are friendly. Razvan is a very nice guy and is brilliant. Such good scenery too. The sanctuary is great, good to be around 99 bears and get some good photos and videos. We do find a happiness in contributing to the sanctuary as they have worked very hard to get where they are today and helping out the wildlife."
Stuart, 2 weeks June 2019
---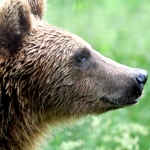 "My time in Romania was a very wonderful experience. We got to see the bears up close, see the sights around Brasov and other areas too. I would like to say thank you so much for helping me to organise this project."
Ella, 2 weeks June 2019
---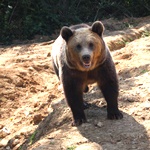 "The first week has been amazing thanks, it's incredible seeing the bears everyday just being able to relax and play in their natural habitat and everyone has been lovely."
Anna, 3 weeks May 2019
---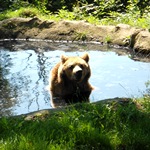 "I had a lovely time and will be back, hopefully soon. I do miss the bears and the welcome commiteee of dogs in at the sanctuary. After the first week of my stay I decided to adopt Brigitte, the little bear that is near the food prep area. She was so cute that I felt I had to contribute to her well-being. So she is now my adopted brown bear. Looking very much forward to the next time I can come over and do some volunteering."
Susann, 2 weeks May 2019
---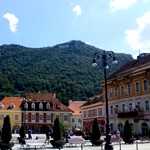 "Getting on well with the other volunteers, the bears are fantastic, and the dog welcome wagon provides a much needed outlet to pet an animal.  🙂 The park and Romania are beautiful – Brasov is lovely."
Liam, 2 weeks May 2019
---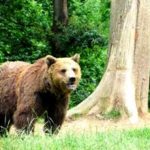 "Every part of the trip was so well handled. From contact with Anne, who was always so enthusiastic and willing to answer questions, to the 'My Oyster' system which made everything so simple. Once out in Romania, I received wonderful support from Razvan, who was such good fun and went out of his way to make sure volunteers were enjoying their time, not only at the sanctuary, but also in Romania."
Julianne, 3 weeks May 2019
---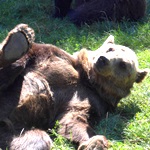 "Spending time watching the bears eating, playing around, climbing trees, sleeping and relaxing was a real highlight. The feeding of the bears was great, and watching the wolves fantastic!"
Sabrina, 1 week April 2019
---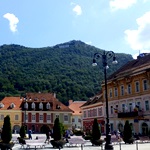 "It is great here. I have learned a lot about the bears from going around with the guides. I find it very relaxing to work in a quiet environment, only being surrounded by nature, friendly dogs and the bears of course. The staff are doing a fantastic job to provide the best possible to the animals which are in shelter there. So passionate and caring. I wish more people would do that. I can only recommend volunteering and working with animals to those who really want to help and see them in their natural habitat."
Susann, 2 weeks 2019
---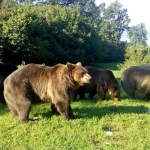 "I'm really enjoying it! The work can be a bit mundane but it's so pleasant to step away from stress, watch bears and cuddle dogs! It is great to know that our work was making a difference and appreciated."
Angela, 1 week April 2019
---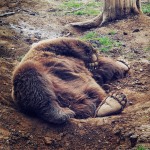 "Obviously the sanctuary and the bears were the highlight, but we loved Brasov as well and could have stayed for a lot longer if we could. We were so impressed by the sanctuary, I was struck by what a huge undertaking and labour of love it was to get the place up and running. I found it really inspiring, and being aware of the back story made the actual work we did even more enjoyable than it already was. Sounds strange to say but we had a lot of fun scooping out yoghurt pots! "
Chris, 1 week April 2019
---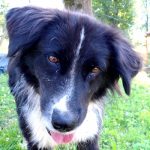 "I'm really enjoying it! The work can be a bit mundane but it's so pleasant to step away from stress, watch bears and cuddle dogs!"
Susan, 5 weeks March 2019
---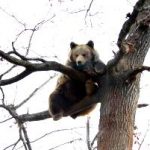 "The work at the sanctuary feels very rewarding. The two trips were fantastic and planned out perfectly. Razvan has been most helpful and guided me to great little cultural spots for my time away from the sanctuary. Two weeks definitely doesn't feel like enough time for how much I would like to keep helping out the sanctuary. They are doing a most wonderful thing and their fight sadly is still ongoing on trying to keep these wonderful animals out of captivity to be the wild animals they were supposed to be."
Stephen, 2 weeks January 2019
---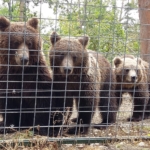 "Make sure you spend time just sitting and watching the bears as you'll always be rewarded with some kind of antics or other. Make sure you look for all the other animals too, the goats, wolves, donkeys, horses, deer and dogs all have their own personalities and are really interesting/entertaining. The highlight is undoubtedly having the opportunity to observe the bears at such close quarteres, and being part of their ongoing well being by preparing food for them."
Sara, 1 week August 2018
---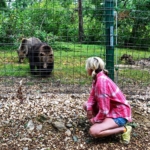 "This experience far exceeded my expectations. It was an eye opening in regards to the food waste created, to overuse of single use plastics and packaging, to humans' horrid treatment of our fellow beings. These were all things that are obvious to me in daily living but I am more encouraged to bring it to the attention of others so that they too may think about it more and perhaps donate, volunteer and/ or change a habit or two to make an impact."
Gretchen, 2 weeks August 2018
---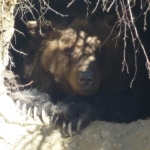 "The Oyster representative in Romania was excellent and made sure I was very comfortable, the staff online were great and made all the information I needed clear and easy to access. The accommodations were much better than I expected, the sanctuary itself was beautiful and there was much more to do in Brasov town than I expected."
Reece, 2 weeks July 2018
---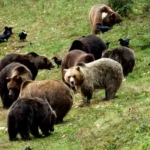 "Such a worthwhile and fulfilling experience, I really felt like our work helped the sanctuary and that we were appreciated for the work we did. Everybody should give back and volunteer somewhere like this at least once in their life."
Sean, 2 weeks July 2018
---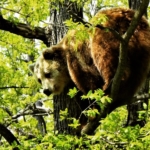 "I am having a fabulous time. I can't believe it has already been a week and I only have another week to go. Razvan has been a tremendous help- knowledgeable, kind, attentive and supportive and he has made a massive impact on how I have viewed the project. Our driver Marian has also been great and smiles tolerantly whenever I greet him in Romanian. I can't fault Oyster- you certainly cover every aspect of the trip and I wouldn't hesitate in traveling with you again"
Judy, 2 weeks June 2018
---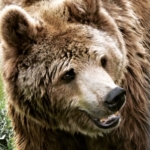 "Things are going well and I am enjoying it here very much! The bears are incredible, and Razvan has been a wonderful host. I actually wanted to thank you because as I've been here I've realized that talking with you about the project gave me a very accurate idea of what things would be like. I feel like the experience I hoped to have is the one I am having. "
Christy, 2 weeks June 2018
---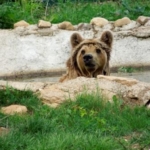 "We felt so well looked after. Transport was easy to and from the airport (which I'm sure many people worry about)! We never felt like a burden to Razvan our rep, he was so welcoming and friendly. I knew if I had any questions pre-trip Anne would be there to answer them, and during/post trip she has provided excellent customer care. I recommend the company to friends and family."
Caitlin, 2 weeks May 2018
---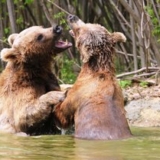 "Communication with Oyster is very efficient and I always receive prompt replies to queries etc. I have been on the Romanian bear project 3 times now and whilst my Romanian is slightly better now, having the support of Razvan & Marian was invaluable. They are friendly, professional and make a real effort to ensure the volunteers have a great time – a true credit to Oyster"
Estelle, 6 weeks May 2018
---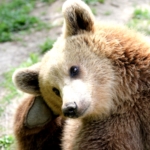 "It's amazing out here. ..the accommodation is fab, way way better than we imagined. Razvan is so kind, funny and accommodating (he won't let us do anything without letting him know first!) He makes us feel safe and he looks out for us…. and as for the sanctuary – its' a wonderful place, so humbling to be part of it. We already feel settled here and are getting into a routine!!"
Diane, 2 weeks May 2018
---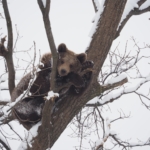 "The Oyster team was prompt in responding to queries and the online My Oyster account was a great resource. Highlights were the personal orientation, getting to know the stories and background of the animals and being able to observe the animals during work time. Being allowed the extra opportunities such as the feeding tour and photography platform was great. I think it's great there are two causes being addressed here – obviously the animal rescue but also the reduction of food waste."
Alyssa, 1 week December 2017
---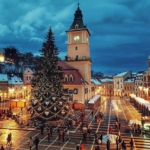 "Romania has been a wonderful experience, and I'm so sad that today was my last day! The sanctuary was incredible, seeing all those bears and helping to care for them meant so much. The staff were lovely though quite shy! They warmed up after a few attempts 😀 Thanks for all your help in getting me here, I truly appreciate it."
Paige, 2 weeks December 2017
---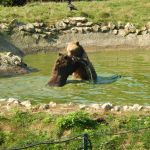 "Thank you for an amazing experience. Seeing the bears and the wolves and meeting new people, seeing the scenery and going to the castles were all amazing. I cant wait until I next do one of your projects."
Alex, 1 week August 2017
---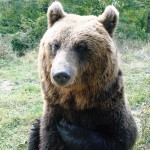 "Thank you so much. You have been such a great help and made me feel confident and made me feel that I'm well prepared and able to do this alone knowing that there is such a great team of people around me to help and support me. Again thank you so much for your time and patience. The whole week was absolutely wonderful, and you and your team made it so easy from start to finish. Who knows, maybe it's the beginning of many experiences like this!!"
Angie, 1 week August 2017
---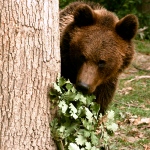 "As my first solo traveling experience, I have really enjoyed it! I've really got off the beaten track, met some lovely and some challenging people along the way, the staff and the bears have been a pleasure to work with! This experience has made me more independent and confident in myself!"
Shavy, 12 week April 2017
---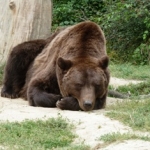 "Loved my time at the sanctuary. A real highlight and a challenge for both of us was to clear the shed of all food prep which we managed twice and seeing as there should have been 4 of us but there was only 2 that was some achievement! Loved the town of Brasov – it was so quaint and life in general over there is so much more relaxed than NZ."
Kerrin, 2 weeks May 2017
---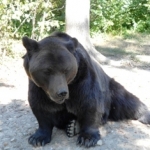 "We spent six hours per day at the sanctuary preparing the food for over 90 bears and our evenings and weekends exploring the beautiful country of Romania.  Oyster, with a Romanian representative, took care of everything and we wanted for nothing. The best part, though, was our access to the bears.  In between loads of dairy and fruits and veggies that needed to be sorted, we spent hours observing the bears. We took tours of the sanctuary, we met the owners, we worked with the staff."
Jessica, 1 week May 2017
---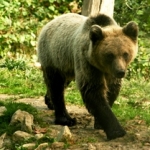 "I love the sanctuary. I look forward to driving in each morning with the bears and wolves coming out to greet you. The dogs have been great companions too and I will be extremely sad to leave them. Aside from that, Brasov and Transylvania are beautiful. The apartment is in an amazing location, so central to everything and my housemates are absolute gems. On a personal note, I'd like to thank Florin, Flavia, her husband Alex and of course, Razvan for taking excellent care of me and being so obliging and considerate."
Caitlin, 2 weeks January 2017
---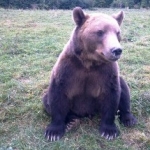 "I absolutely loved my time there. Razvan is amazing at what he does and I love the program that is set up there. It was an amazing experience that I will never forget. Brasov is such an amazing city as well. Overall, between sight-seeing, history learning, and the volunteer programmes put in place, it was so wonderful."
Jami, 4 weeks October 2016
---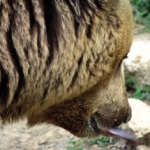 "I thoroughly enjoyed the time at the bear sanctuary and Romania itself. The place seems very well run and was an eye opener seeing the amount of food that is delivered and needs to be sorted each day."
Susan, 1 week October 2016
---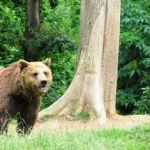 "I had an amazing time. The staff in the sanctuary are very friendly. The whole experience was overwhelming and a definite must for animal lovers. To be so close to the bears and watching them in their safe surroundings, and to see how much the staff love and care for these animals, is definitely worth the whole experience. If I had holidays left at work I would have loved to have stayed longer. Thank you so much for all your support and giving me the chance to have this wonderful experience."
Louise, 2 weeks September 2016
---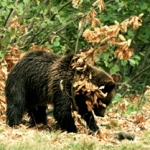 "The first week has flown by and the second week is too! Both placements have been amazing and I have had the chance to see the real Romania rather than what the tourists see. It has definitely been an eye opener and a brilliant experience! Rasvan has been incredibly kind throughout the trip, always making sure that we are ok wherever we are, especially when organising the weekend trips. Cannot fault anything!"
Frankie, 3 weeks September 2016
---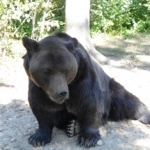 "Brasov was charming, the excursions organised by Oyster were very interesting and gave a good overview of the area, but of course the highlight was the Bear Sanctuary. We were made to feel valued and welcome and being so close to the bears and going out with the keepers/staff gave us a view that the average visitor doesn't experience. This experience was 11 out of 10…the trip of a lifetime. I can't begin to thank Oyster or Razvan, our contact in Romania, for giving me this opportunity."
Ferida, 2 weeks August 2016
---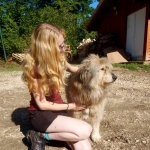 "I am having such an amazing time here at the bear sanctuary! It is wonderful to be able to see the bears living happily in the sanctuary and being able to help with the day-to-day runnings. All the other volunteers, sanctuary workers, and of course Razvan, are really lovely, and I am really looking forward to the next few weeks."
Hannah, 3 weeks August 2016
---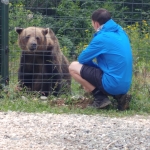 "I have really enjoyed the trip and it's been one of the best things I have ever done to be honest. From the sanctuary, to the accommodation, to the excursions and the company, it has been fantastic! I am seriously considering returning next year or maybe doing one of the other welfare projects! "
Jonathan, 2 weeks August 2016
---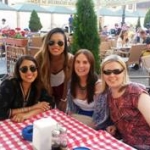 "I found the whole set up in Romania to be very supportive and it had a nice family feel with the other volunteers. I enjoyed feeling like I was doing something worthwhile that could help the animals or other workers at the sanctuary."
Faye, 2 weeks July 2016
---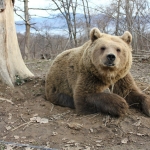 "I had a fantastic time on the project and really enjoyed every moment. It was such an incredible experience, and having the chance to get so close to the bears and seeing how they are fed and cared for and how the sanctuary works was so rewarding. I can't thank Oyster enough for the opportunity! I am really missing the project already, I got far too used to staring at bears everyday and being outside in the lovely fresh air."
Louise, 3 weeks June 2016
---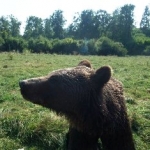 "I was truly overwhelmed by the whole experience. It really did feel like a holiday even though I was working at the bear sanctuary, which is a most beautiful place to be. I felt sad leaving it each day. Brasov is full of streets for you to just meander and take in at a leisurely pace. The walks up the hillsides to see the spectacular views are a must. The cafes are so different and you will just want to try them all. The people are so friendly and the food is exceptionally good value. Everyone who works for you out there is fabulous."
Rowena, 2 weeks April 2016
---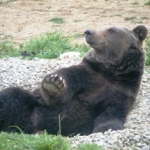 "I have to say that I am very impressed with Oyster and how well you and Razvan took care of me and the other volunteers during my stay. You really made the experience incredibly easy and stress-free, from all the pre-joining information which made packing a breeze, to being picked up at the airport, to Razvan ensuring we had a full orientation of the sanctuary and Brasov. I wouldn't recommend changing a thing; the process is brilliant. As a result, I had one of my best vacations ever. So, thank you."
Lori, 2 weeks April 2016
---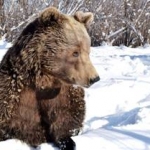 "I fell in love with the sanctuary. How well the bears were kept, and the care of all the animals there, was lovely. It was very moving to see the bears in this lovely sanctuary and to feel that you have been a part of it. I would like to say a massive thank you to Anne, Razvan and the team, everyone very friendly, helpful, approachable and lovely. I had a fantastic week."
Nikki, 1 week March 2016
---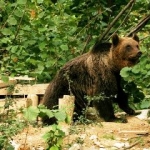 "I loved seeing the bears interact with one another in a natural habitat. I really enjoyed being outside and taking it all in. I have always loved bears, but for me it was not only a lifelong dream, but also educational. It made me understand more and also be more informed. I wish I had more time there. I would recommend people to do at least two weeks. The ten days I had was not enough."
Melinda, 10 days February 2016
---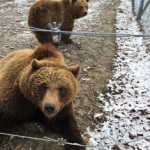 "I'm absolutely loving working at the bear sanctuary and seeing the bears every day! I'm also settling into the lifestyle here really well; I'm picking up some of the language and learning to find my way around town. I'd also really like to thank you for encouraging me not to shorten my trip from 2 months to 1 month. I'm honestly so happy here and so glad that I've chosen this program."
Matilda, 8 weeks February 2016
---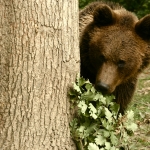 "I had such an incredible time these last few weeks! I absolutely loved the bear sanctuary and had a great time living in Brasov and going on the weekend trips. You've been unbelievably helpful. Romania overall managed to exceed my high expectations."
Hayley, 3 weeks January 2016
---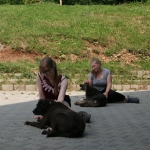 "My time was really great.  The sanctuary is so beautiful. It is huge and I quickly got in shape walking around that place. There was the language barrier, but Razvan made it so much easier because I could just call him and he would ask the workers what they wanted me to do. What was really nice though was that I would frequently get two hours at the end of the day to walk around and watch the bears and take pictures which was so incredible. I am so glad I did this project and would definitely do it again in the future."
Julia, 2 weeks October 2015
---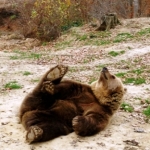 "My trip to Romania was an absolutely amazing experience. It was such a complete break of routine, doing something different and so worthwhile, working with great people and wonderful animals – the time just flew by every day. Razvan was a brilliant host, he goes well above and beyond the call of duty and was always available to help. Thanks again for all help with arranging my trip, it was so well organised from start to finish, and I am certainly spreading the word around about the Oyster experience!"
Rosemary, 2 weeks September 2015
---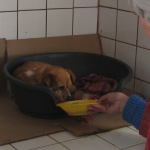 "The trip was absolutely brilliant. Razvan was wonderfully helpful. The bear sanctuary is an absolutely amazing. The work they do is incredible. We actually switched to the dog shelter though after two days. We painted dog houses to weather-proof them in time for the colder temperatures due this weekend."
Shannon, 1 week September 2015
---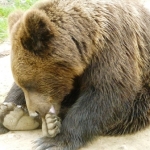 "The sanctuary was a truly amazing place in a beautiful location – peaceful, spacious, well kept & the bears appeared content in an environment that must be the next best thing to being in the wild. Razvan, the Oyster rep in Romania, was first class and made everything so easy, and there was more to do in Brasov than I expected."
Angela, 1 week September 2015
---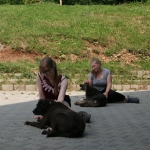 "I really enjoyed my 3 weeks. The bear sanctuary was an amazing place and I'm missing it already. I loved being able to see the bears every day around the sanctuary. Razvan was really great too and made me feel so much more relaxed and secure, as well as being a great laugh. I will definitely look at other Oyster projects for next year :)"
Jenny, 3 weeks July 2015
---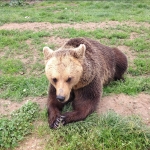 "Romania has been the best trip ever and I am definitely coming back next year!! Razvan has been the best, he showed me around and really made me feel welcome. The staff at the bear sanctuary are great. Romania is stunning and has great views, I would highly recommend this to anyone :)"
Elise, 4 weeks July 2015
---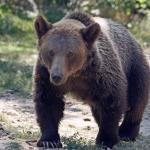 "Volunteering with bears in Romania is brill. The support all the way is excellent and we would definitely recommend Oyster. We are already planning next year to come back! Compliments to all for arranging. Razvan is great and nothing too much trouble."

Simon and Deborah, 2 weeks July 2015
---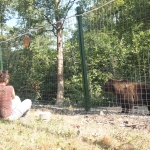 "I have had the most amazing time. Razvan did everything in his power to help me learn about the animals in the sanctuary as well as at the dog shelter. He even got me to work alongside the vet at the shelter, which I was absolutely amazed by since I got to help with castrations. My next study will be veterinarian assistant for which I will consider doing my internship at the shelter in Brasov."
Elisah, 6 weeks June 2015
---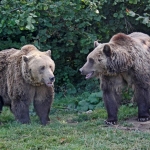 "I had such a nice time in Brasov and in the sanctuary. It is such a lovely place and I really enjoyed it. Thanks for all your help, special thanks for Razvan too!"
Gisela, 2 weeks June 2015
---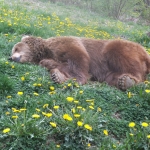 "I really enjoyed my two weeks in Romania. Highlights were definitely watching the bears and seeing how well they looked considering what hard lives some of them had had. The trip was well organised and trouble free with lots of bears to watch."
Desna, 2 weeks May 2015
---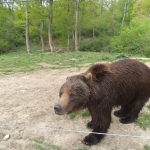 "I had a fantastic time in Romania. In fact, I enjoyed it so much that I want to do it all over again next year. Razvan was great; really helpful and very inspirational. I really miss the bears very much and roll on next year!"
Gillian, 2 weeks May 2015
---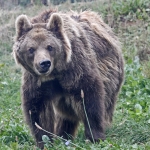 "You are truly making a difference and positively contributing to supporting the work of a wonderful cause that fights against terrible cruelty and offers great hope for future welfare, and a change in culture over time, as the sanctuary becomes an educator of how life should be for the bears. Thank you so much for opening this door for me in Romania, Anne. I will certainly maintain support for that project and will keep in touch."
Simon, 2 weeks May 2015
---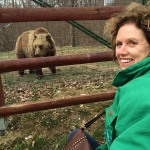 "The sanctuary itself is wonderful for the animals. Razvan is great – does everything humanly possible to make volunteers happy. The apartment was super cosy in the snow! Bring a good attitude, as the work is not glamorous, and the rewards are personal."
Susan, 1 week April 2015
---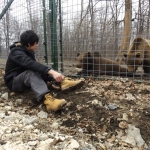 "Incredible experience, was literally better than I could have imagined. Spending time with the bears was truly incredible. It was amazing to see how they spend their time and monitor their behaviour. You get a lot of time with the animals as well, which is great. The country and sanctuary are amazing places, so do as much as you can!"
David, 10 days March 2015
---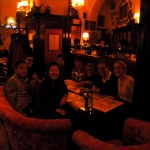 "Romania was really great, everything went pretty smoothly and I was lucky enough to have really nice and diverse flat mates. I enjoyed working on the sanctuary just as much as I enjoyed the weekends, in which we did all sorts."
Theo, 3 weeks November 2014
---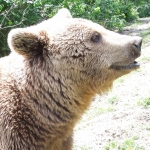 "I had a fabulous trip. The bear sanctuary was very interesting and I was impressed with what I saw. Being around bears every day was definitely wonderful. I am very impressed with Oyster through this trip, and the fact that you support the sanctuary and have Razvan working for you. I will certainly recommend your organisation and see if there are future trips you offer that I would be interested in. Thank you for all of your assistance."
Esther, 2 weeks September 2014
---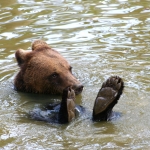 "I loved my time in Romania! If I had more leave I would have loved to be there a bit longer and next time would love to do it with a friend. The bear sanctuary was amazing and so well run. Everyone made a really big effort to talk to me and include me. All the staff were so nice and the sanctuary is really beautiful."
Hannah, 1 week September 2014
---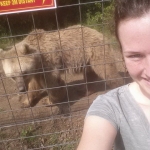 "My time was amazing, truth be told I don't even really know how to put it into words, except that I am so glad I did it. It exceeded all expectations I had! I just want to say thank you to everyone at Oyster, you and Razvan especially, you guys do such an awesome job letting everyone have these amazing experiences! 🙂 I will be definitely recommending Oyster. My brother is only 13 and is already set on going to Africa for the big cats in 5 years!"
Shelby, 4 weeks July 2014
---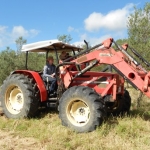 "I had a great time in Romania. The days at the sanctuary were pretty relaxed, yet busy, and I spent most of the 4 weeks working in the little observatory. I did get a lot of free time to wander around the place and see the bears. Being around the bears all day was an awesome experience."
Carl, 4 weeks March 2014
---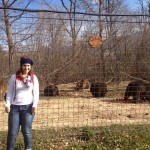 "The people that stayed with me in the apartment were amazing. I didn't expect to come away from this trip making such good friends that I will keep in touch with. The amount of bears I got to see and be with everyday was a real highlight."
Lucy-Rose, 2 weeks November 2013
---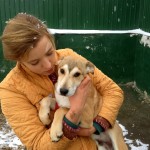 "Everything was very well organized, Razvan made sure that everyone felt comfortable and that we had everything we needed. Getting to see so many bears every day was super awesome! Razvan was the biggest highlight of my trip. He also made it possible for me to adopt a dog. People should do this programme if they are really passionate about helping animals in need. Brasov is also such a cool place to live!"
Alexandra, 12 weeks October 2013
---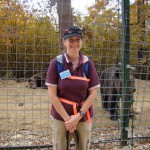 "The top highlight would be watching the bears play in the water, eat, and just enjoy the fact that they now lead a happy life, thanks to those who have rescued them and look after them. It was fantastic and I didn't want to leave. I would definitely would like to go back again and stay longer! Everyone was wonderful, including the all support from Oyster Worldwide."
Mandy, 2 weeks October 2013
---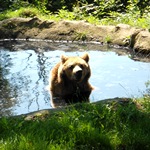 "Any animal lover would love spending time at the sanctuary. It is also good to experience living in a different country, especially one you would not normally think of going to for a holiday. Spending time watching the bears was definitely the highlight for me. It was also good visiting new places in and around Brasov."
Caroline, 3 weeks September 2013
---
"It wa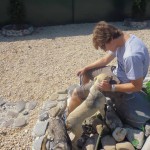 s the best three weeks I've had for a long time. The sanctuary is just amazing and the bears are just stunning. It was a brilliant experience. Thank you so much for all you have done and helping me get out there, I can't wait to do more!"
Jack, 3 weeks August 2013
---
"This trip was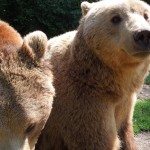 excellent, it far exceeded my expectations. Expect the unexpected was the best bit of advice! It was very hard physically and emotionally, but rewarding. It was a great opportunity to find out about the conservation and animal welfare situation in Romania first-hand."
Natalia, 2 weeks, August 2013
---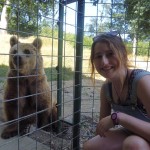 "I had the most fantastic time in Romania and am very keen to come back!"
Penny, 5 weeks, July 2013
---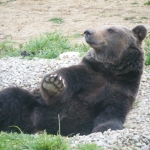 "I thoroughly enjoyed this and wish I had gone for longer. I wouldn't hesitate to return or recommend it to others. I met some fabulous people, both volunteers and Oyster staff who looked after us brilliantly, both in Romania and pre-travel/remotely whilst there. It was great to be with like-minded people and I have made some good friends."
Sarah, 2 weeks June 2013
---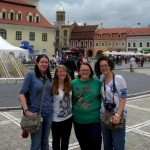 "My trip to Romania was excellent, it far exceeded my expectations. It is a great chance for animal lovers to see bears and wolves. This trip is also a great chance to meet good, like-minded people to share the experience with. It is something quite special. I wish I had stayed for longer! If you are keen to stay for a long time, I would recommend splitting time between the bear sanctuary and the childcare project."
Natalie, 2 weeks June 2013
---
"My time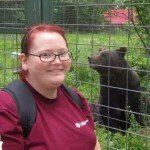 with the bears is honestly probably the highlight of my life, at least up to this point. I would advise you to stay as long as you possibly can, always have a camera, and take things slow because that's how you happen upon some great photo moments. It was the best trip I have ever taken and I am seriously considering doing another one with Oyster. Thank you for giving me my dream trip :)"
Brooke, 3 weeks June 2013
---
"Many people a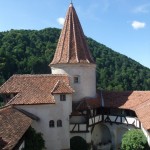 re very cut off from the natural world, and this is one way to get closer to it; the volunteer help is clearly appreciated. Don't expect the work itself to be 'rewarding' as it's very routine- the reward is in spending time at the sanctuary and in Romania. Real highlights are spending every day outdoors in a beautiful place; being able to observe the bears in the sanctuary and 'get to know' a few of them."
Linda, 3 weeks April 2013
---
"The trip was amaz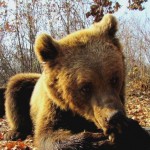 ing. I loved the bears, and the people at the sanctuary were very welcoming. Everyone I met was friendly and helpful. I can think of nothing negative to say other than It was far too short. I could still very happily be sitting chatting to bears whilst working in the sunshine. I would recommend this to anyone, especially someone like me who was travelling alone for the first time."
Jackie, 2 weeks September 2012
---
"Every day w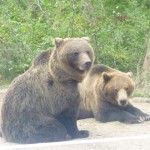 as even more exciting than the last, because each day meant something new to learn and love. The Romanian people are lovely and love you for loving their precious country and animals. It was something very special that completely reinvigorated my soul and made me feel a part of something bigger and better than the daily grind. I am starting to save for my next journey back there soon."
Hans, 3 weeks June 2012
---
"It was great, seeing the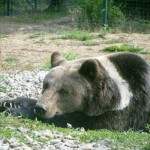 bears everyday, just watching them in a natural state, interacting with one another, and taking photos of them. It was brilliant. It was great. I went for three weeks and loved it there. I could have done so much more in terms of visiting the area but failed to capitalise on the opportunity. I suppose that is a reason to go back."
Wulfric, 3 weeks April 2012
---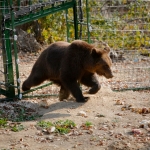 "Well I loved it so much I went back again! My original attraction was volunteer work with bears but this Romanian experience is so much more…the scenery is stunning, the sanctuary staff are hard working and friendly and last, but not least, Razvan is an absolute star, who will ensure you have many great memories of Romania. This isn't just a gap year activity, this should be on everyone's 'bucket list'"!
Estelle, 6 weeks March 2012
---
The most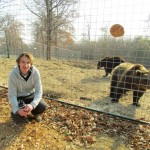 memorable part of the trip was, of course, watching the bears every day and living in beautiful Brasov.  Two weeks was the perfect amount of time to volunteer. I feel as though I contributed to the work at the sanctuary, even if it meant that I was relieving the full-time staff to work on more important things. I had a great time and will really miss the bears and staff, and will return home with some wonderful memories."
Jack, 2 weeks November 2011
---
"Bears an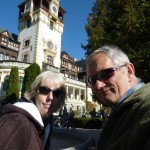 d Romania were brilliant. We had a fantastic time and enjoyed our time at the sanctuary. We had some fantastic interaction with the bears and it was great watching the younger bears play fighting – although it didn't always seem like play!!! Romania was great – lots to see and do and some very nice people. Thank you for everything!"
Martin and Marion, 2 weeks October 2011
---
"I just wan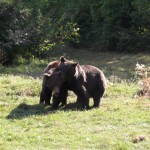 ted to thank you personally for all your help and support during my trip! It proved to be such an exciting month! It was such a great experience seeing two young, playful bears move from quarantine into their new enclosures! The trip as a whole was so much fun. I'm so glad that I had the opportunity to do something meaningful in such a great place with a company so dedicated!"
Zantel, 4 weeks September 2011
---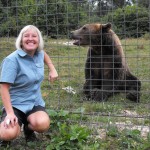 "I have just returned from 2 weeks working in a Bear Sanctuary in Romania, and it was an amazing experience. Every day we received a welcoming committee of the very friendly sanctuary dogs. Then you see the bears. There are many things I shall miss: the lovely scenery, friendly people, good food but most of all the bears. I would recommend this programme to anyone, any age. You won't regret it."
Lynn, 2 weeks September 2011
---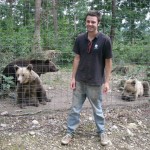 "I'm having a pretty great time. The bears are great. The food is amazing and it's summer here so I'm also getting a sweet tan. I hang out with bears every day – it's hard for that to be anything but awesome!"
Rob, 3 months, July 2010
---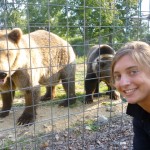 "The three months that I spent in Romania were three of the best months of my life. Spending my days within mere metres of the bears, watching them cavort around the sanctuary, play fighting with each other, was an absolute highlight. I also had the pleasure of being there at the same time as the WSPA film crew, so helped out with the filming of a donations advert. Romania is incredibly beautiful."
Anne, 3 months August 2009
---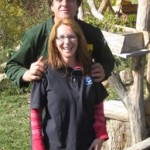 "The sanctuary is an incredible place to work and the people there are so lovely. It is set in beautiful countryside overlooked by mountains and is a wonderful, tranquil place. It is fantastic and very moving to see these beautiful animals back in the wild, living happy lives in a natural environment. My advice is to come here with an open mind and an open heart and you will have the experience of a lifetime."
Anna, 3 months September 2007
---
For more information on this project, check out the bear sanctuary volunteering page of the Oyster Worldwide website