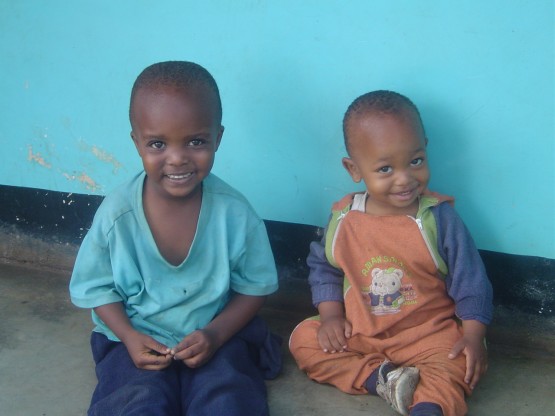 Oyster would like to say a huge congratulations to The Small Things for reaching their fundraising target to go ahead with Project MAJI – the fitting of a life-saving water filtration system in Nkoaranga orphanage and hospital in Tanzania this December. We are very passionate about the success of this project and are very pleased that our donation has helped towards this achievement. We organised the original childcare placements for a number of The Small Things' board members and they have all made Oyster very proud.
We will be sending a group of enthusiastic gappers to Tanzania in January 2012, with places still to fill! We strongly believe that our volunteers will be inspired by the efforts of past-participants to give their all and get the very best out of their own experience – be it in childcare, teaching, medicine or even journalism.
Emma Shaw (now an intrinsic part of The Small Things), gives us a little insight into her own experience in Tanzania as an Oyster volunteer…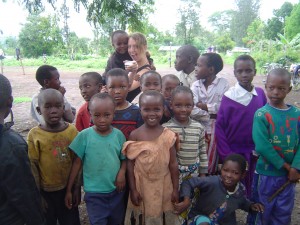 "I came to Tanzania through the organisation 'Oyster Worldwide' as part of my gap year between school and university. After considering many other countries including Patagonia, Nepal and Zambia I chose Tanzania because of how much the placement had to offer: teaching English to both primary and secondary school children, voluntary work at the local hospital and, of course, care work at Nkoaranga Orphanage. I had SO many amazing moments with the children – all of them hilarious, touching and unforgettable. They'd call my name and I'd go over and crouch down under their mosquito net to have a whispered talk with them, before kissing them goodnight, wishing them sweet dreams and telling them I loved them. It meant so much to be able to do that for them. I have tons of hilarious memories, such as the time one of the schoolchildren, Tumaini, and I were searching for socks in the pile of laundry in the sink and, being the adorable but clumsy girl she is, she switched on the tap, soaking everything! Her eyes went wide and said "Ohhh…pole! (sorry)" couldn't have sounded more shocked (or amused)! Being there for Ester's first steps; Frankie's inevitable bawling at my lack of speed whilst feeding him; hanging out the washing and realising that the two little boys helping me were helpfully "rinsing" everything in a muddy puddle before passing it to me… the list is endless!"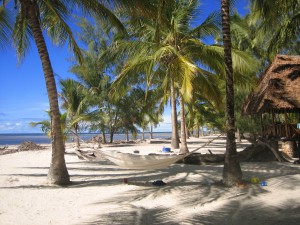 While Emma has some fantastic happy memories of her time in Tanzania, it was the upsetting poverty of the orphanage and hospital that prompted her to get involved with The Small Things. Taking on a childcare project with Oyster you really will be making a difference, bringing joy to the lives of children who have nothing.
Oyster recognise that on top of all the voluntary work you will be doing, you deserve a break and some exciting adventure on your gap year or career break. We offer an optional luxury safari in some of the world's best game parks, or why not relax for a week or two on the peaceful paradise island of Zanzibar – a rest from non-stop running around with energetic kids!
If you are interested in applying for our Tanzania 3-6 month program this January, or simply want some more info visit our website or contact Jon at [email protected].