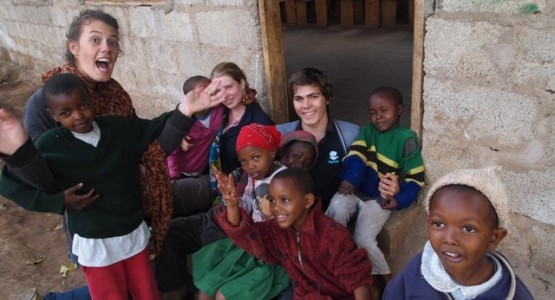 A New Year is upon us again, and with it lots of hopes and plans for the future. The rubbish weather and positive outlook for the year ahead is a great time to sit down and look at the amazing opportunities presented to you this year.
Going overseas is always a big draw, whether it be on holiday or as part of a gap year or a career break. Whether you want to do something different for just 2 weeks or up to a whole year, here are the top three reasons to organise your adventures, gap year or career break with Oyster Worldwide:
1) It is important to us that you have an amazing time
As experienced travellers ourselves, we all know how important it is to get things right when you go overseas. That is why it is at the core of our values to ensure that you have an experience to remember. How do we do this? We like to think that we get to know you. Chatting with you or meeting with you, we find out more about your interests and what you are looking to get out of your time away so that we can make sure that you are doing the best project for you. Knowing all of our projects personally through visits and updates, we can tell you all that you need to know about your project so that you are well-prepared come departure day. We also know that schedules are difficult to hold down sometimes, so we are incredibly flexible with our arrival dates and other aspects of the trip, which means that often everything is individually tailored to you yourself. Our excellent and friendly staff work hard to make sure that your trip, be it a holiday with a difference, a worthwhile gap year or a career break to remember, is one to tell the grandkids about.
2. Our projects have been set up, or hand picked, by ourselves, ensuring that you will make a real contribution and gain total cultural immersion
One of our main hang ups is that you actually go somewhere where you are welcome, where you will be making a genuine difference and where you can really experience the culture of the place you are living and working in. Many of our projects have been set up by ourselves and running for over 10 years – and those that we haven't set up ourselves are working with important research foundations and charities who really need you. It is important that you make a difference, but also that you have fun! That is why all of our projects are in fantastic locations for either exploring or getting to know the local way of life down to a tee.
3) We've done it
One of the great things about Oyster is that we have been there, done that, got the t-shirt. Both Jon Arnold and Anne Smellie have done gap years through Oyster, and had such a good time that they wanted to get more people to experience a gap year or career breaks in their lives. Anne volunteered for 3 months with bears in Romania in 2009, and 5 weeks with turtles in 2010. Jon volunteered for 5 months in Tanzania teaching English in 2004 and helped build a school in Zambia in 2006 for three weeks. Between us all, we have visited all projects and spent time on them, with the volunteers and workers as well as with our staff on the ground. We can personally vouch for our trips, knowing the highlights, the difficult bits and the bits that are really important to know. So if you really want to know what to expect, we are the people to come to.
Got any questions? We are delighted to help. Drop us an email on [email protected] or give us a ring on 0044 (0) 1892 770 771. The Oyster Worldwide website is always a good place to start too, with all of the most up to date information at your fingertips.