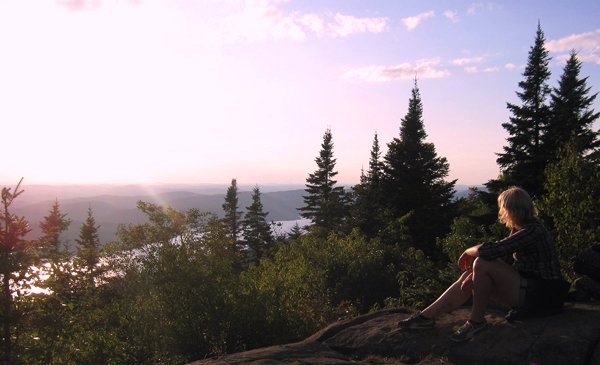 Have you made plans for the summer yet? If not, there's still time to book your place to spend the summer working in Canada with Oyster. We have links with employers in the Banff area of The Rockies and Tremblant in French-speaking Quebec. These locations are renowned for having excellent weather over the summer and for being paradise for outdoor lovers with lots of activities to get involved in when you are not working in hospitality.
We have chosen our top 5 summer activities in Canada:
1. Calgary Stampede boasts to be the best outdoor show on earth and is certainly not to be missed if you spend a summer in Alberta (or anywhere in western Canada for that matter). It is a huge event with lots going on that lasts for 9 days in July and is an opportunity to see another side to life in Canada.
2. IronMan Tremblant – witness athletes taking part in a highly challenging race that covers 140.6 miles through the beautiful Tremblant scenery. It is a 2.4 miles swim, 112 miles on a bike finishing with a full marathon. Watching people put themselves through such a tough physical challenge is inspiring – even if all it inspires you to do is relax with an ice cream on the participants behalf.
3. Canada Day – is Canada's national holiday, but more than that it is an opportunity to celebrate in the sunshine. Across the country there are celebrations big and small and it is worth checking out what will be going on where you are. Don't forget to wear red and white and it is always best if you have a maple leaf emblazoned somewhere on your person!
4. Wildlife watching in Jasper – Canada has some incredible wildlife. Jasper is renowned for having some of the best opportunities to view wild animals in their natural environment. Wolves, bears, moose, cougars and porcupines (and a whole host of other things) call Jasper their home. Caution and common sense are of course required, but if you are lucky you could see all sorts. Jasper can be reached by bus from Banff and the route takes in the stunning Icefields Parkway.
5. Biking in Banff National Park – Banff has more than 190 km of mountain bike trails and numerous road biking options. Exploring Banff on a bike is an excellent way to see the National Park and who knows, if you are lucky you might get to see some of the incredible wildlife that The Rockies are so famous for.
The Canadian IEC Work Permits are now available for this year so it is definitely time to get your plans sorted for the summer! We expect the IEC work permits to be released in the next couple of weeks so it's definitely time to start thinking about the summer!
For more information, contact Jon via email [email protected] or call him on 01892 771972.