Are you looking to try something different in the New Year? Travelling is one of the best ways to broaden your mind and delight your soul, as well as open your heart to new people. If you want to unlock opportunities and enjoy enriching cultural experiences as you trot the globe, go somewhere you never imagined you would. Push boundaries, challenge your abilities and surprise yourself with the unknown.
We've compiled our top list of destinations with a difference. Here are 19 interesting holidays to inspire your 2020 adventures.
Save the turtles in Costa Rica
Costa Rica is home to four species of sea turtles that roam the Pacific and Caribbean Coasts at various times of year. These species are the Olive Ridley, the Leatherback, the Green turtle and the Hawksbill. With long stretches of turtle nesting beaches, it's the ultimate destination for anyone who wants to see them up close. Sadly, the population of sea turtles is plummeting due to egg poaching and industrial fishing. But now you can do something about it with our Sea Turtle Conservation Programme, available from July to mid-December for up to 12 weeks.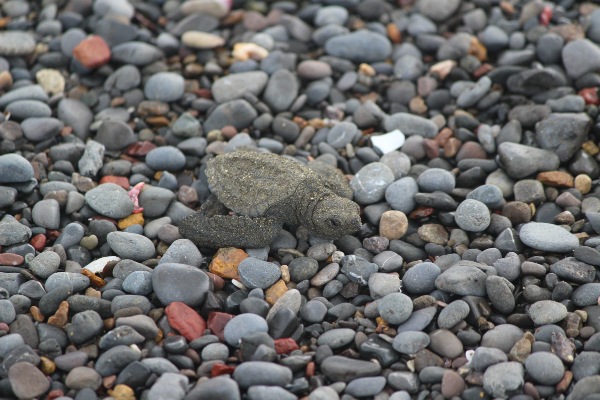 Skiing in Argentina
Love to ski and looking for somewhere different to hit the slopes? Combine your favourite winter sport with summer travel in Argentina's southern hemisphere. You can even turn your sport into a vocation and share your passion with others. Our Summer Ski Instructor Course is ideal for ski fanatics who are great with people and love to teach. You'll spend 6 weeks living in Bariloche and skiing at Cerro Catedral, and you'll have world-class training with a guaranteed job offer in Austria or Japan once you complete the course.
Volunteer with elephants in Thailand
Have you ever wanted to visit an elephant sanctuary? Now is your chance to volunteer at one, helping rescued elephants with their daily showering, walking and feeding times. Our Elephant Sanctuary Project is 1-12 weeks long depending on how long you want to stay and travel, and focuses on supporting the rehabilitation and recovering of elephants that have been liberated from lives of begging and captivity in Bangkok.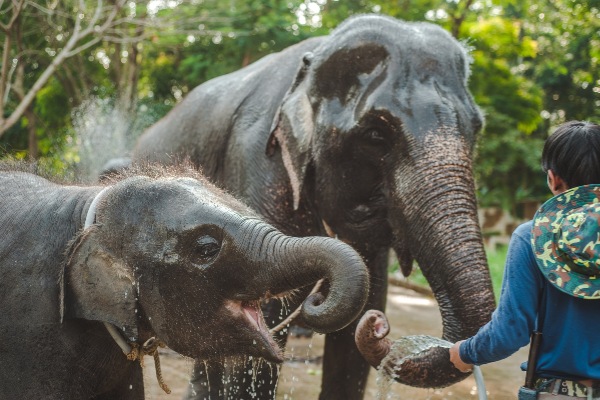 Backpacking in Japan
Japan is one of the most interesting holiday destinations in the world, with everything from incredible temples and subcultures such as Anime and Manga to the finest sushi and ramen to lure you in. Fusing traditional Japanese culture with futuristic high-tech cities, it's a country of extreme contrasts. Immerse yourself in our 13 Day Backpacking Tour and experience the best of Japan travelling across Tokyo, Kamakura, Hakone, Kyoto, Hiroshima and Osaka. All accommodation is included and you'll be sharing with 4-8 people in friendly hostels, giving you the perfect opportunity to mingle and make new friends.
Spend summer in Tremblant
Mont Tremblant is a year-round resort for skiing, snowboarding and snow sports enthusiasts. Located in the province of Québec in Canada, where French is the main language, many people who come here get to brush up on their language skills. If you're looking to learn a new language (or improve your French if you already know the basics), Tremblant is a great place to spend your summer. Whether you're on a gap year, taking a career break or just looking for a new place to work and travel, our Summer Hospitality Work Programme is ideal.
Earn money as you explore a new destination, and gain hands-on work experience to add to your CV. And don't worry about not making friends here, as the social life on the resort is famed for being lively, so you'll make lots of friends.
Go hiking in the Rocky Mountains
Get out into the wilderness in Canada's great outdoors and travel to the famous Rocky Mountains region. This range stretches over 3,000 miles from British Columbia and Alberta all the way down to New Mexico. In Banff, we offer Summer Hospitality Jobs for an entire 14 week summer season, giving students, gap year travellers or career breakers a chance to try something new while getting experience. Enhance your CV and earn money while you travel around and explore this stunning town in Canada.
The roles on offer are either housekeeping or food and beverage related, and the attitude here is 'work hard, play hard', with plenty of things to do on your days off.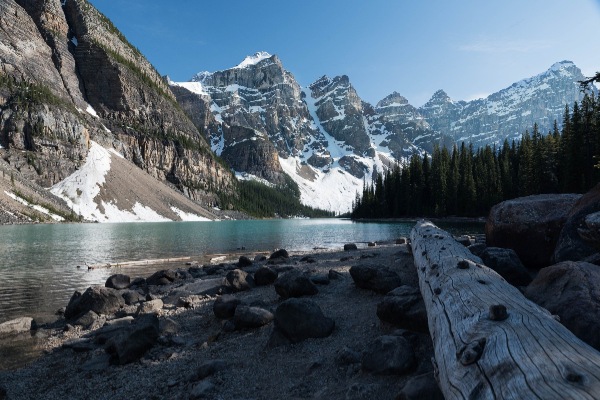 Diving in Barcelona
Barcelona is one of those special cities that can give you the best of both worlds. Experience the bustling capital of Catalonia while also having daily access to the beach. The coastline is just a stone's throw away from the centre, and it's also an excellent area for scuba diving. No previous diving experience is required for our Marine Conservation Project where you'll get to learn to dive and contribute to ocean clean-up, and also qualify with a PADI certificate. This is a chance to really make a difference. Not only will you be picking up a new skill, but you will support the projects to remove plastic and fishing nets from the sea.
Look after baby monkeys in South Africa
Enjoy monkey hugs and stargazing in Tzaneen in Africa. If you want to book a holiday with a difference (where you can also make a difference to the world), take a look at our South Africa Monkeys and Baboons Volunteering Project. In this travel experience, you will get to help orphaned and mistreated monkeys get rehabilitated back into the wild. Volunteers will act as surrogate parents, feeding and taking the babies to get bathed, as well as assisting with veterinary procedures when necessary.
Au pair work experience in China
Another interesting and unique holiday experience is working as an au pair in China. This is the type of travel that is fully immersive, allowing you to enjoy life abroad as a local, while gaining valuable work experience and new skills for your CV. Our Au Pair in China Programme is eligible for native English speakers and is best suited for people aged 18-29 who want to learn how to become a tutor, teacher or childcare worker. Volunteers will be able to brush on their language skills, grasping a growing language that will prove useful in many industries across many parts of the world.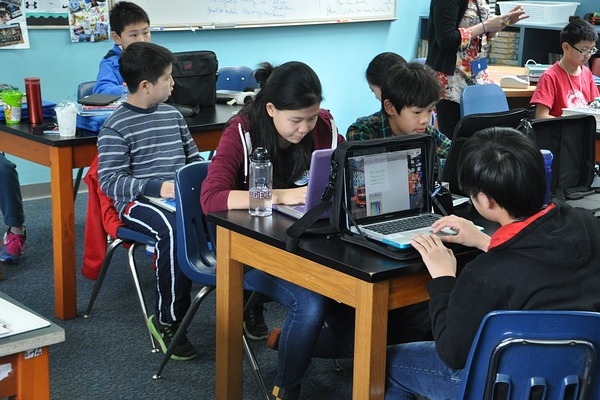 Meet the Big 5….but not on safari
Do you dream of seeing the Big 5 on safari? We've got an even better alternative. The lion, leopard, rhinoceros, elephant and Cape buffalo are the most difficult to spot on safari trips, but our South Africa Wildlife Conservation Experience allows you to get up and close and personal with these wild, elusive creatures. Your role will be an assistant game ranger, giving you access to work alongside the world's most iconic animals. As well as the Big 5, you'll also witness zebras, giraffes, monkeys and cheetahs. And you'll also get to enjoy beautiful beaches, bungee adventures, shark cage diving, swimming and more.
Explore the sights of Transylvania
Volunteer with bears in Transylvania and spend anywhere between 1-4 weeks working at Eastern Europe's biggest bear sanctuary. This exciting Romania Bear Volunteering Project is suitable for anyone aged 17+ with a good level of fitness who has enough stamina to traverse the hilly terrain and assist with animal care. From food preparation and feeding to general conservation work, no two days are ever the same. Stay in the medieval city of Brasov, see the beautiful sights, and make new friends in the shared accommodation.
Teach English to monks in Laos
Are you a good English speaker with a passion for helping others? Do you want to gain experience in teaching and tutoring? And do you dream of travelling around South East Asia? Laos is one of the most beautiful countries to holiday in and our Teaching Monks Volunteering Programme is the perfect way to combine travel with valuable work experience. Your students will be able to increase their employability and get a better chance in life, and you'll gain a minimum of 5 hours TEFL training.  You'll also get an opportunity to take in the stunning UNESCO city of Luang Prabang and its many incredible sights.
Trekking to the Everest Base Camp
If you really want to challenge yourself, sign up for the Everest Base Camp Trek. This will journey you as high as 5550 metres and will require a very high level of physical fitness. However, it's not as strenuous or dangerous as trekking to the summit, making it a wonderful taster course for those who eventually want to reach the top of Everest. It's great training for budding mountain climbers and there are plenty of other sights on the way, including Sherpa villages and Buddhist monasteries.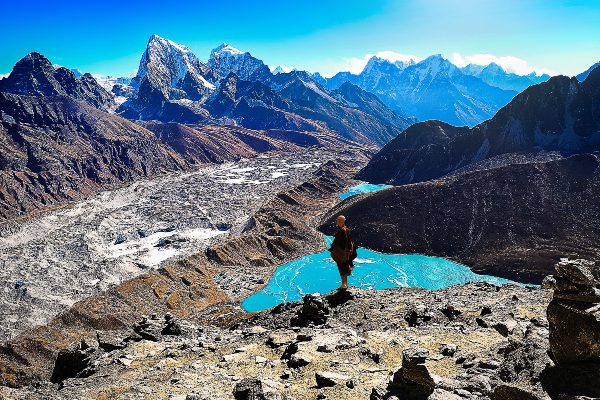 Get into sports coaching abroad
For those who are sports mad, a Sports Coaching Volunteering Project can be the perfect way to enjoy travel at the same time as enjoying their favourite activity. By volunteering in destinations like South Africa, you will get to help underprivileged communities and make a difference to children's futures. Our travel and coaching programme puts you with the poorest kids in Port Elizabeth, and through sports such as football, rugby, cricket, netball or tennis, you can provide structure and learning to enrich their lives.
Pre-med work experience in India
Are you considering a career in medicine or nursing? Or perhaps you're at school and still not sure? Whatever your reason for taking an interest, our 2 Week Pre Medical Experience in Delhi is a fantastic way of expanding your mind, skills and friendship network. If you're aged 16-18 and want to travel somewhere exciting in the summer, this experience is for you. See the Taj Mahal, the Amber Fort and The Akshardham Temple, and meet lots of new people.
Reduce food waste in Lisbon
It's one of the most remarkable cities in Europe, with incredible gastronomy and world-class wine. As a destination, it's a foodie's dream. But not everyone who lives there gets to experience fine dining and wine tasting. Food waste also continues to be a problem, just like many places on the globe. If you want to change the fate of wasted food from restaurants, join the Food Donation Volunteering Project and redistribute excess food to those who need it the most. This is a chance to help the poor and pave the way for a sustainable future, while exploring Portugal's most charming city.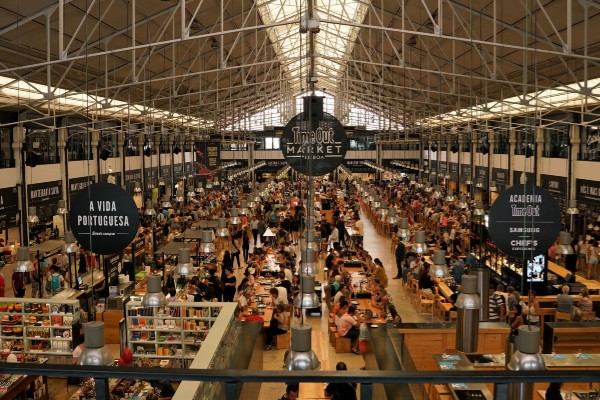 Family volunteering in Costa Rica
If you're looking for a family beach holiday with a difference, why not get involved in Family Volunteering with Turtles in Costa Rica? This travel experience combines gorgeous beaches with being able to help others and change the world, teaching your little ones the true value of philanthropy and kind acts. Recommended for ages 5+ and available for 1-2 weeks from July to December, this is the perfect family adventure. Arrive from mid-August onwards and you'll all get to witness baby turtles starting to hatch – that's truly unforgettable for kids of all ages.
A tour of India
Spicy curries, colourful markets, grand palaces and iconic architecture. There are so many reasons to holiday in India. Our affordable India Backpacking Tour lasts 13 days or 18 days, depending on how much you want to see and experience. And ideal for solo travellers who are going it alone, our shared accommodation arrangements will ensure that you've got travel buddies to keep you company. Journey to the famous cities of Delhi, Agra, Jaipur, Udaipur and more.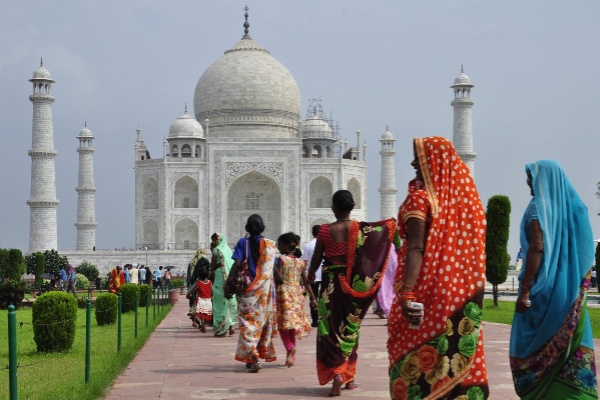 Surf camp in Australia
Surf's up in Wollongong, just an hour away from Sydney. It doesn't matter whether you're a beginner or a pro – this Surf Camp Course is designed for people of all abilities on the water. As long as you're a confident swimmer, this camp experience is ideal for you. Immerse yourself into the laidback beach lifestyle with other campmates, and get the best training to improve your surfing skills. But there's plenty more to keep you busy during your holiday. From visiting national parks and swimming under huge waterfalls to hiking up mountains, there's so much to do Down Under.
Find out more about our amazing summer trips in 2020 or our year-round volunteering holidays.