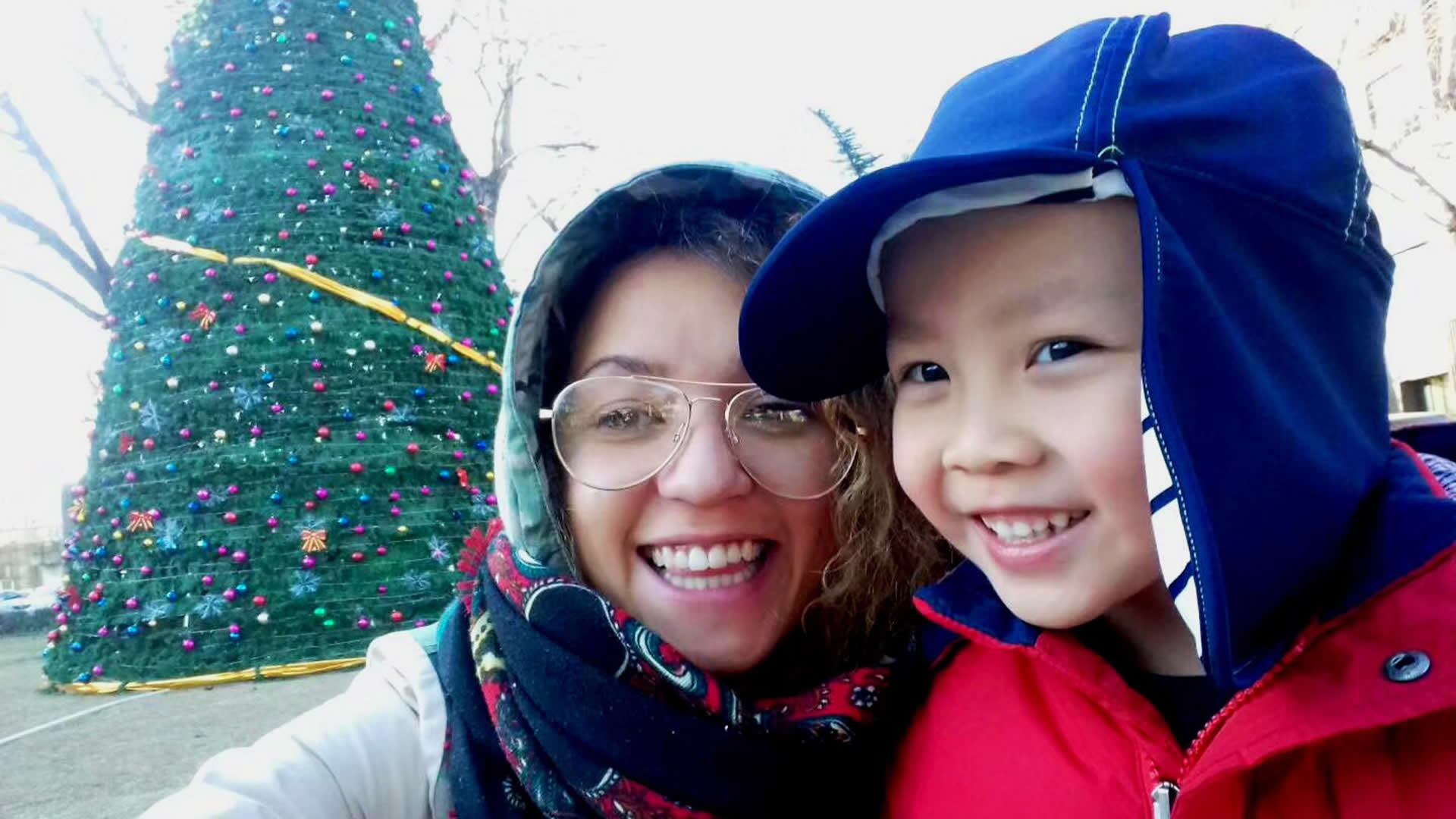 Live and work in China as an Au Pair. Earn money while experiencing life in China as a local. This is a fantastic opportunity to gain tutoring experience while also exploring an incredibly diverse country.
Duration: Minimum of 2 months
Dates: All year round
Arrival day and return date: Agreed with family prior to departure
Eligibility: Native English speakers
Age: 18-29
Living in China like a local
Working overseas and earning money while exploring an amazing country
Meeting other like-minded Au Pairs in China
Gaining valuable tutoring experience
*Due to Covid-19 and travel restrictions currently in place, please get in touch before applying so we can give you the most up to date information*
China is a fore-runner on the global stage and living there and learning Mandarin will make your C.V / resume stand out. If you are aged 18-29, want to explore the wonders of China, but are keen to avoid a huge cost, look no further. This is an extremely affordable and fun way to travel!
In China, Au Pairs are live-in private tutors. Families do not expect Au Pairs to do any major housework – your focus will be solely on being a good role model and helping the children with their English. Most families will have an Ayi (housemaid), who will focus on cooking and cleaning. You can expect to work no more than 30 hours a week. In the morning, you will help to get the children up and take them to school. At the end of the day, you will put the children to bed. At the end of your time living in China, you will truly feel like one of the family – a really rewarding experience!
In addition to this, there are lots of benefits. Included on this program:
City tour and orientation
20 hours of Mandarin Lessons
A RMB1000 allowance a month
Up to RMB6000 as a completion bonus – depending on the length of your stay
All meals
A private room in a family home
To be eligible for this program, you must be 18-29, be a native English speaker and have no criminal record. The perfect Au Pair is someone who is passionate about working with children, positive and energetic!
The great news is that most families live in either Beijing or Shanghai. Beijing is the vibrant capital of such a huge country and a culturally rich place to live. Shanghai is the financial center of the country and an equally exciting city.
If you would prefer to experience living in a smaller city, let us know. Some families that we work with live in the following cities:
Guangzhou – a coastal city in the south
Changsha – the capital of the Hunan province
Tianjin- a port city close to Beijing
Zhongshan – located in the south on the Pearl River Delta
All families are thoroughly vetted. The family you live with will be successful professionals. The English ability of the families does vary, but you can expect them to be very welcoming whatever the level. The children you work with will typically be between 3 and 14 years old. The family will have lived or traveled abroad and they will be open to hosting you as part of a cultural exchange.
You will live in your own room in your host family's house.
You will be provided with pictures of the house when you are matched with the family.
The family will provide breakfast, lunch and dinner everyday you are at the house.
What do I need to know regarding Covid-19?
We have been working closely with our partners in China and keeping an eye on the current travel restrictions to ensure we have the most up to date information and give you peace of mind. Please see the links below for more information.
Program updates:
We expect there to be small changes to the program in order to accommodate restrictions in place at the time of travel. These may include:
social distancing
accommodation amendments
private transfers instead of groups
proof of a negative Covid-19 test upon arrival (taken within 72 hours before travel)
wearing masks and other protective clothing
extra health and safety measures
Depending on when you are due to travel, some of these may become obsolete. We advise to be prepared for a quick turnaround of travel arrangements and having back up options should changes need to be made.
Airport: Beijing International Airport (PEK) You will receive a full orientation before meeting your family.
Arrival day: Date agreed with family prior to departure
Departure day: Date agreed with family prior to departure
You will get to know our partners in Beijing very well on the arrival. They will provide you with a full orientation, a city tour and 24 hours support for your entire stay in China. The team in China have all experienced living in China and can offer you support and advice on how to settle in. They all share a passion for this exciting country. A local English speaking representative will your main point of contact.
Access to your own personal 'My Oyster' account – our online portal where you can find out much more about the program and manage your booking
Dedicated contact time with an experienced destination manager to discuss the project, answer any of your questions and for us to find out more about you
Help and advice from our UK office before arrival and whilst you are away
In-country support
Pre-departure information covering medical, safety and project advice
Gold level, 24/7 Pharos crisis management and incident support cover
Financial protection: ATOL (if we book your flights); IPP (if we don't book your flights)
Thorough orientation on arrival
Accommodation (see the 'accommodation' section above for details)
Advice on visa requirements
Oyster plants a tree in Africa with TreeAid to help reduce the impact of global carbon emissions
Airport pick-up
Hotel accommodation on your first night
Full orientation and city tour
Welcome meal
Arrival pack – including phrasebook and SIM card
3 meals a day
Monthly allowance RMB 1000 (Approx. £120 and $150)
Completion bonus which is dependent on your length of stay
20 hours monthly group Chinese lessons at a licensed language school
Access to online learning resources
Monthly cultural activities and meet ups – these have previously included karaoke nights and charity days
Post-programme support should you wish to remain in China
Flights – as an ATOL bonded company, Oyster can book flights for you
You need a valid passport that meets the requirements of the country you will be travelling to
Insurance (covering your time with Oyster and any planned independent travel)
Any costs associated with changing your return flight date if you need to
Independent travel costs
Home country travel costs
Spending money for additional trips, food and entertainment
Medical check – required prior to departure
Visa (organized by family)
This is a fantastic opportunity for you work overseas and gain some valuable childcare and tutoring experience. Living with a family will provide you with an unique insight into Chinese culture and by the end of your experience in China, you will feel like you have made wonderful memories with your host family. With flexible dates and a monthly allowance, this is a great way to explore China without breaking the bank.
Departures are available all year round. You will need to apply at least 12 weeks in advance.
You can go for a minimum of 2 months. You can go for 2,3,4,5 or 6 months and the price is the same regardless of the length of stay.
You will either be based in Beijing or Shanghai. However, if you would prefer to be based in a more rural setting, do let us know. You could be based in:
• Guangzhou
• Changsha
• Tianjin
• Zhongshan
Beijing:
Summer can be humid with an average temperature of 26 degrees Celsius. The lowest temperatures are in January with an average of -4 degrees Celsius.
Shanghai:
Summers are slightly hotter than Beijing, averaging 32 degrees Celsius. The winter average temperature is 1 degrees Celsius.
China can be visited all year round.
You will earn RMB 1000 a month and a completion bonus if you stay for 3 months or more.
3 months – RMB 3000
4 months – RMB 4000
5 months – RMB 5000
6 months – RMB 6000
Your food and accommodation is included. You will need some money to pay for drinks, souvenirs and any extras. You will receive your pay at the end of your first month.
ATMs are widely available in the city and visa cards are widely accepted.
All families have been vetted thoroughly.
All families will:
be professional families with steady jobs
have experience of travel or living abroad
be open to a cultural and language exchange
have willingness to communicate with the Au Pair
have children aged between 3 and 14
have an Ayi for chores and cooking
All family homes will have:
WI-FI
A private room for Au Pairs
You will have the following in your room:
A comfortable bed with linen
Desk and chair
Space for putting clothes away
Adequate lighting and ventilation
A private or shared bathroom
Host families will also supply a reference letter at the end of your stay.
Your role is to:
be an English tutor for the children
help with children's homework
wake the children up and put them to bed
take children to school
take the children on outings
prepare light snacks for the children
be a good role model.
You will also be required to keep children play areas and your own room tidy and clean.
You will work no more than 30 hours a week. You will work no more than 6 hours a day and you will get 2 days off in a row per week.
You will receive 20 hours of group Mandarin lessons. You will have 6 hours per week. (excluding the first week).
Classes are typically 2 and half hours long.
You should visit your doctor or travel nurse to find out what vaccinations you will need. Your routine vaccinations will need to be up to date.
You will be provided with a full orientation on arrival. Once your have met your family, you will not be supervised, but there will always be in-country staff to help.
Staff at Oyster's head office and in-country will be responsible for your safety and welfare while you are at the project. This will start from the moment you are picked up from the airport until the time you leave your host family. Before and after these times, you will be outside Oyster's responsibility and should make sure that you act safely and avoid risk. This is also true if you choose to leave the project during your time off. We will give you plenty of guidance and advice about this.
There is a medical facilities in the town or city you will be staying.
China is 8 hours ahead of GMT (GMT +8)
A 3-pin Chinese plug adapter
Other adventures like this