One of the best wildlife experiences you can have is wolf watching in Europe. Wolves and humans have had a complicated relationship throughout history. We have hunted them, worshipped them and feared them over the centuries. And it's left a confusing impression about whether they are safe to co-exist with.
It's a common misconception that wild wolves are animals to be scared of, but attacks on humans are extremely rare. The high number of attacks that did occur in the 20th Century were mainly by rabid wolves. Since rabies has decreased worldwide, there have been less rabid wolf attacks. This means that healthy wild wolves are very safe to watch. As a species, they actually do their best to avoid people and aren't aggressive unless provoked.
As long as you follow the rules, respect their habitat and keep a good enough distance, wolf watching can be a fantastic activity during your travels. In fact, you can even volunteer with rescue wolves in some parts of the world. It's programmes like these that give you a better understanding of their nature.
If you love watching wildlife or working with animals, don't rule these beautiful beasts out. Some wolf varieties are in danger of extinction and really need our help. If you want to learn more about them, here are some of the best places in Europe to see them.
Côa Valley, Portugal
The Côa Valley in Portugal is one of the best places to spot wildlife, including the Iberian wolf. This species is under threat, but the small population can still be seen roaming around in this natural corridor at the end of the country's famous wine route. It is believed that there are just 300 Iberian wolves now living in the wild in Portugal, and many of them can be watched here.
Humans and wildlife have coexisted in the Côa Valley since Palaeolithic times. Today, the river gorges, oak forests and scrubby heaths that form the landscape here remain largely unspoiled – making this the perfect escape for those who want to get off the beaten path. While the streets of Porto are heaving with tourists, the Côa Valley is eerily quiet. You'll get to experience Portugal in its wildest form, all just a few hours east of the city. But there are plenty of other things you can get up to while you're here, including a spot of wine tasting.
The entire area is also an open air Palaeolithic archaeological site, with awe-inspiring rock art and a number of museums and landmarks to visit. You'll find some great camps in this area too, including safari style tents for those who wish to go wildlife spotting. Or if you would like a more hands-on experience, be part of the solution and volunteer at a wolf sanctuary, helping to care for rescued wolves.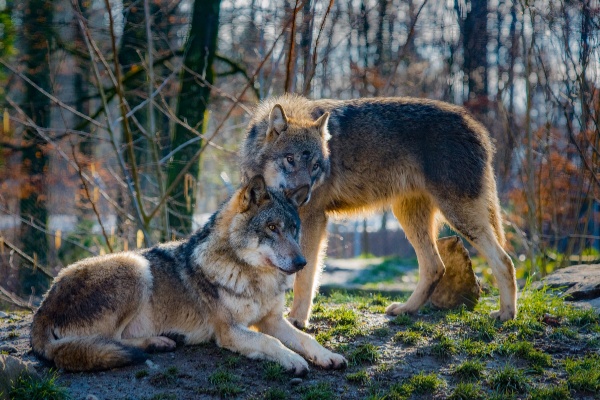 Carpathian Mountains, Romania
Transylvania is home to both Dracula and one of Europe's largest populations of wolves. The southern corner of the Carpathian Mountains is where you'll find most of them spending their time. Deep in the wooded areas, meadows and canyons, wolves can be spotted roaming all year round – so there's no seasonal time limit on your trip. This area is also the most accessible for wildlife tourists and there are some excellent guides who can take you out.
With close proximity to some of Transylvania's top historic towns, you can combine your excursion with some sightseeing. Other animals you may see along the way include the Lynx, wallcreepers, wild cats, deer, alpine swifts, a variety of butterflies, and brown bears. We have a number of volunteering holidays in Romania too, including a programme at a bear sanctuary for those who love their wildlife.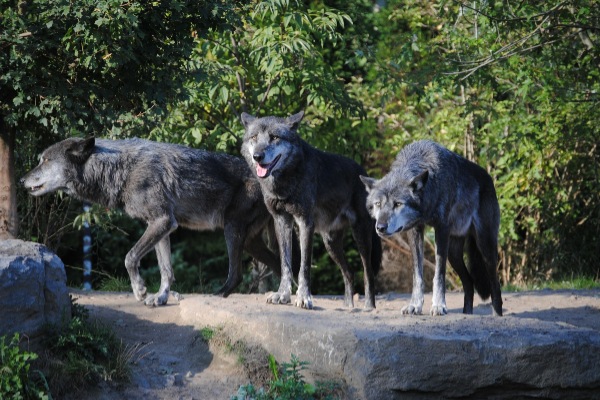 Kainuu Forest, Finland
The Kainuu is one of the 19 regions in Finland, and it's one of the most sparsely populated areas in the country. Brushing the Russian border, the wild and rugged Kainuu Forest is rarely ever visited by humans. But its thick wooded trails and thriving wetlands are a hotspot for wildlife, including wolves, brown bears and elks. Bird lovers will also love it here as they'll get a chance to spot golden eagles, black grouse, woodpeckers, owls and many more winged species.
Kainuu's unique landscape offers plenty of areas for hiking, with amazingly clean air, beautiful lakes and rivers teeming with fish. On top of that, this region is also perfect for catching sight of the Northern Lights. With low light pollution and big open skies, there are fewer places more magical for enjoying the phenomenon that is Aurora Borealis.
The best time to visit is in the summer season, but spring and autumn are also ideal. Avoid the dark winter months if you want to make sure you get enough daylight to embark on your wildlife tour. You'll also find that wildlife is richer during the summer months, with plenty to see. If you do happen to be here in the winter though, the incredible snowscapes will definitely win you over and make you want to return.
The French Alps
The wolf is now a well-established species in the French Alps, with sightings being recorded at ski resorts such as Courchevel. The population was eradicated by hunters in the 1930s, but the wolf managed to make its way back into France in the 1990s and there has been a huge rise in numbers ever since.
Wolves in France is a controversial topic though, as farmers in some regions of France fear for their livestock. In response to this, the French Government have relaxed their hunting rules and have allowed hunters to operate in the Alps. Despite the controversy and struggle for balance, wolf tracking has become a popular activity here. It's a once in a lifetime experience, and there are many great guides who can help you find these elusive predators.
Snowshoes and poles may be needed for excursions, so if you've never tried snowshoeing before, make sure you give it a go and get some practice in.
Ernstbrunn, Austria
Ernstbrunn Game Park in Lower Austria is where you'll find the country's only wolf research centre. This area, located just 50 kilometres from the city of Vienna, is home to a thriving population. This incredible animal species can be excellently watched in their wild habitat. Visitors will have a chance to witness wolf packs in their prime, during their feeding hours and also during turf wars. Not only are they exciting to watch for adults, but children will find them to be fascinating too.
As well as being able to watch them in their natural environment, the research centre allows visitors to learn more about them. Including fun facts like why wolves have an extra toe on the front paw, why they occasionally enjoy a fish meal, and why they howl at a full moon.
Around 4 hours away from Ernstbrunn is one of the best ski resorts in Europe. Many people who include Kaprun in their tour of Austria also get to enjoy things like tobogganing, ice driving experiences, snow mobiling and even zip lining. On top of that, Kaprun has one of the best après ski cultures outside of the French Alps. There's brilliant nightlife for travellers hoping to meet new people and make new friends, with themed social nights across the course of the week. We feature a ski instructor course in Kaprun which comes with a guaranteed job for travellers looking for work abroad.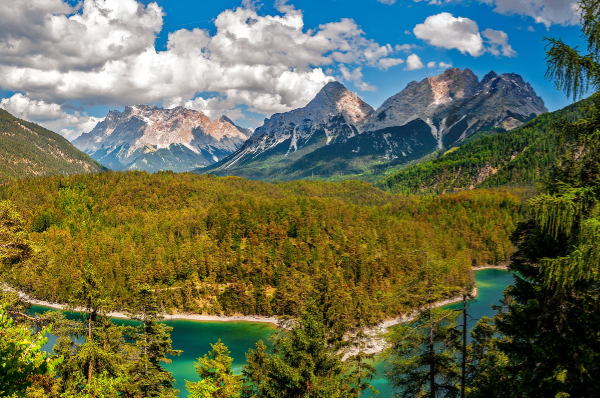 Białowieża Forest, Poland
The 142,000-hectare Białowieża Forest is the last of the primary woodland that thrived across north-eastern Europe some 10,000 years ago. Back then, this entire section of the continent was swathed in thick forest. Over the centuries these trees have been cut down by humans, but Poland's far east still holds some of the original forest and remains an important habitat for wildlife.
The protected Białowieża Forest is a UNESCO World Heritage Site and is irreplaceably biodiverse. While it's been under threat before, it is currently resilient enough for almost 60 different species of mammals – including the wolf and the lynx. Additionally, there are also over 250 bird species, including some of the rarest white-backed and three-toed woodpeckers. Its most plentiful resident though is the European bison, with over 900 of them living here.
If you are here for wolf watching, you can arrive at any time of year. Many wildlife watchers like to visit during the summer months, but there's also a fantastic 8 day Winter Wildlife Festival which takes place in January with self-guided nature walks, evening lectures and other activities.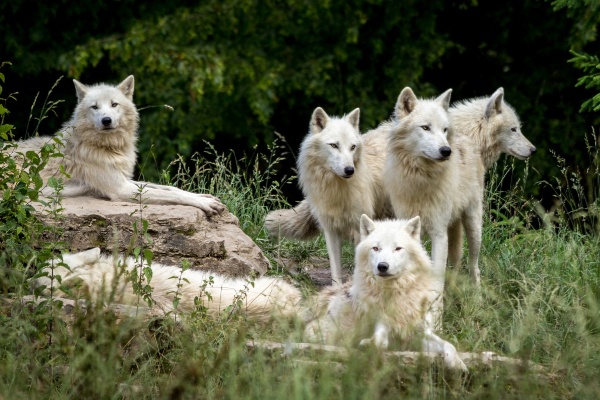 Stockholm, Sweden
A wealth of wildlife lies on the doorstep of Sweden's capital, so travellers never have to venture far to get off the beaten track. Just outside of the city and after a short drive, you'll get to the area of Vastmanland. This is where the Eurasian wolf roams freely, and this is where curious tourists are often lured when they crave a wilder, more rugged Scandinavia without having to go too far north. Its other key species, as well as the elusive wolf, are the moose and beaver – both offering a great chance of sightings.
With wolf sightings, it's a different matter. As the expert guides will tell you, actually seeing a wolf in this area is rather slim as these creatures manage to stay hidden. But many people who stay in the woods or head out at night will be able to hear them howling. A lot of the overnight tours tend to be rather basic though when it comes to accommodation. So be prepared for rustic cabins and no showers, although there is the possibility of bathing in the lake like other local campers. One of the best places for getting back to nature and experiencing wolves, beaver and moose in the wild is the Kolarbyn Eco Lodge, which proudly calls itself "Sweden's most primitive hotel".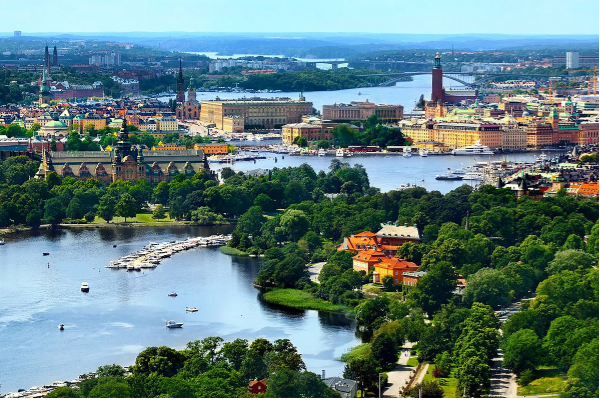 Pindus Mountains, Greece
Known to many as the "backbone of Greece", this beautiful mountain range divides the northern part of the country into two sections. At the top of the spine along the Pindus is where you'll get to experience the most amazing wildlife encounters, including wolf watching. There's no denying that the two national parks, Northern Pindos and Vikos-Aoös, are popular with nature-loving tourists. In the summer season, you'll see happy explorers trickling into the Vikos gorge and the Zagori villages. But no matter how busy it gets, this part of the country never gets overcrowded like the coastline.
Across the range, there's a mix of beech, chestnut and pine forests, and some of these are protected by the Natura 2000 network. As well as being able to track animals in their natural environment among these woods, you can also visit the countless sanctuaries where wild animals are rescued, cared for and reintroduced into their habitats. There are eleven sanctuaries in the Northern Pindos alone, looking after wolves, jackals, otters, red deer and brown bears.
There are some great family-run hotels in nearby villages which can be a great base for your wolf tracking adventures.
Sierra de la Culebra, Spain
The rugged Sierra de la Culebra mountain range in Spain is a habitat for the Iberian wolf. It's irrefutably one of the best areas in southern Europe to spot wolves in the wild today, although this wasn't always the case. Like some other parts of Europe, like France and Austria, wolves in the wild have always been a controversial topic. The wolf's love of lamb and mutton made them the enemy for the agricultural industry, and sheep farmers used to be big advocates of wolf hunting.
In the 1970s, wolves were hunted to an extreme and their population dwindled dramatically. Today, there are changing attitudes and farmers, scientists and conservationists have to strike a safe balance. The population in Spain is now over 2,000 and many of them can be viewed roaming in the Sierra de la Culebra Mountains.
Their wariness of humans makes them difficult to spot, but there are some viewpoints that overlook the plains which increases sighting opportunities. Other wildlife to be seen here include red deer, vultures, wild boar and golden eagles.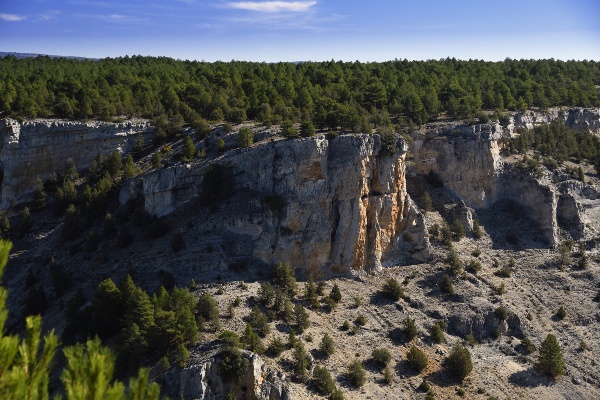 If you're interested in volunteering with wolves, take a look at our 2-4 week wolf sanctuary programme in Portugal, starting from £1248.