Wildlife tourism isn't always good, but there are many ways that we, as global citizens, can travel the world responsibly with the least impact. In fact, it's easier than ever to experience wildlife adventures with a reduced footprint. With heightened awareness in eco-tourism, a lot of travel companies now donate a percentage of profits to conservation charities. There are also many fun, educational and positive volunteering programmes for those who want to give back as they travel.
This is a guide to wildlife travel in the most responsible, planet-friendly way. Here's everything you need to know…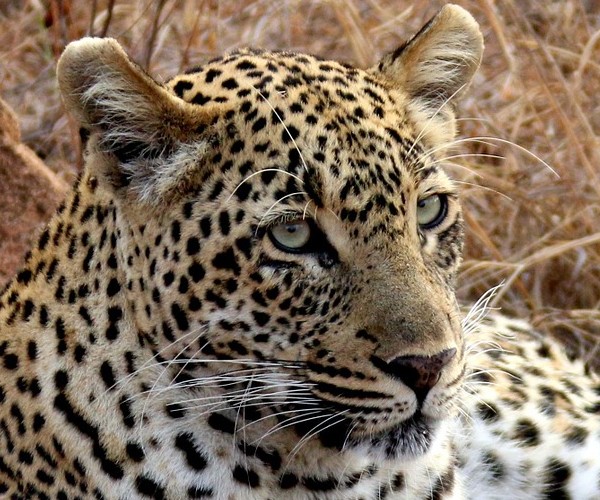 Types of Wildlife Travel
It doesn't matter where you've travelled to or what landmarks you've seen. An encounter with an animal in its natural habitat can change your life. For many, it can be a raw, emotional experience. And there are so many ways to take in the wildlife on our amazing planet. Here are some of the trips that will blow your mind.
African Safari
Have you ever dreamed of seeing The Big Five on safari? As the most naturally diverse continent, Africa is home to the most remarkable mammals, including the lion, leopard, rhinoceros, elephant, and Cape buffalo. Game viewing is excellent in South Africa, Namibia, and Uganda, as well as The Serengeti in northern Tanzania where you can witness the spellbinding Great Migration.
Whale Watching
Another spectacular trip to add to your list is whale watching. Some of the best places in the world for whale watching are Iceland, Sri Lanka, Puerto Vallarta in Mexico, South Africa, Maldives, The Galapagos, La Gomera, and Costa Rica. Not only are whale watching trips utterly thrilling, but they're highly educational too. They can teach people of all ages about the importance of safeguarding our oceans, reducing plastic consumption, and eliminating poisonous chemical cleaners and detergents from our homes.
Galapagos Cruise
Cruising the Galapagos is a once-in-a-lifetime experience that will stay with you forever. Located almost 1000km from mainland Ecuador, this isolated group of volcanic islands is home to an incredible natural ecosystem. From years of only positive experiences with our species, animals display no fear of humans and will provide opportunities to get up close.
Despite the human footprint being kept to a minimum, the islands are now under threat, so a trip here is truly something special. Donating to or volunteering with conservation groups is a great way of ensuring we can preserve this area for the future.
Wildlife Volunteering
If you really want to minimise your footprint when you travel, volunteering is one of the best ways to readdress the balance. Give back what you take, and gain amazing skills along the way – it's also something to add to your CV. Some people go onto pursue a career in conservation after their volunteering stint, while others take their newly acquired talents into the everyday workplace.
Conservation Trips
Wildlife conservation is one of the biggest changes you can make to the planet. From reef clean-up projects and habitat regeneration to rehoming animals to protect dwindling populations, there are so many ways you can get involved. Travel as you learn new skills, and enjoy a fully hands-on volunteering experience where you get to witness the results of your hard work.
There are conservation projects all around the world, giving you a chance to travel all over.
Animal Welfare Trips
If you want to get up close and personal with earth's creatures, animal welfare volunteering could be perfect for your next adventure. There's nothing more amazing than watching animals doing their thing in the wild, but sometimes they need a little assistance to avoid death and extinction. This is where human volunteers step in.
Wildlife welfare projects include everything from working in a primate rehabilitation centre and taking care of elephants in an animal sanctuary to releasing newly hatched baby turtles into the ocean.
Veterinary Work
For aspiring or qualified vets, going abroad and offering your time for free can be a liberating experience. Not only that but veterinary volunteering gives your CV an added edge, and you'll also get to meet fantastic people along the way. This is a chance to explore a new country, see amazing sights, whilst working with exotic animals.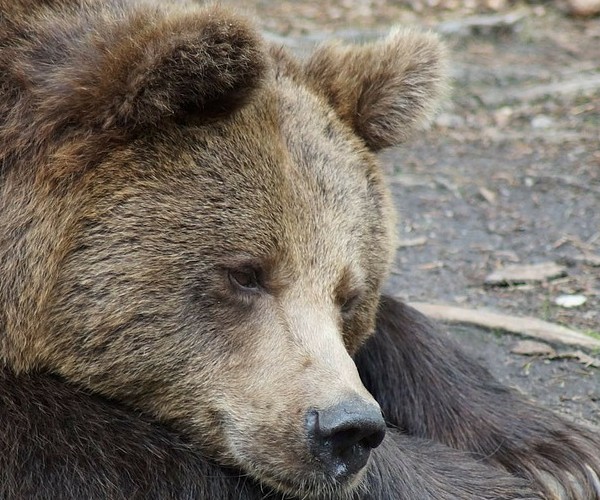 Best Places to Go
Rich or poor, travel is something that brings us all together. It's also the only thing you can buy that makes you richer. No matter your budget, wildlife travel is a possibility and there are some life-changing trips and destinations just waiting to be experienced. Here's a look at some of the affordable (and not so affordable) places in the world.
Affordable
These are the top destinations to visit on a budget:
Australia – as one of the most developed nations and with expensive flights, planning a trip down under can leave your bank account looking barren. But it's still possible to live cheaply as long as you know where to go and where to eat. It's a backpacker's paradise, so affordable bars, cafes and restaurants are everywhere. Our Australia Farm Work experience starts from £1695 for 1 week and gives you a close encounter with horses and livestock.
Expensive
Here are the best places to go if you're willing to splurge:
Japan – home to some of the most expensive cities in the world (such as Osaka and Tokyo), this destination isn't for the cash-strapped. It can be very dear for hotels and eating out. Food doesn't really have a low-end / high-end scale so cheap eats may be harder to find. But that also means you won't be stung by overpriced restaurants. Beware though – a lot of restaurants have a 'table charge'. Our 13 day Japan Backpacking Tour will take you to the Arashiyama Monkey Park, and starts from just £1599 for 2 weeks (a great deal for a very expensive country).
Galapagos – you'll find unique species around every turn and the true home of wildlife research. However, with its remote location, unique status and transport requirement to get around all the different islands it doesn't come cheap. You can save on a Galapagos experience by doing our Conservation Volunteering Project which will give you insider access for a lot cheaper than a traditional holiday there would cost.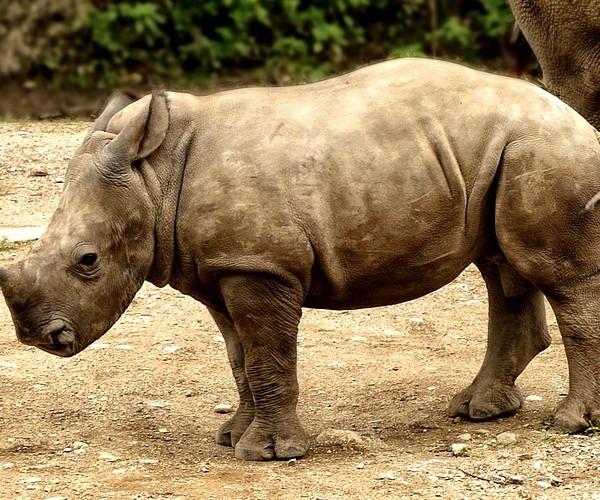 How to Encounter Animals Responsibly
When volunteering with animals or watching them in their natural habitat, it's important to stay safe and stick to the rules. It's essential to avoid hurting or getting hurt by getting too close, doing something to provoke them, or making too much noise. Here are some tips to follow:
Be quiet – pin drop silence is especially important for safaris. Animals get disturbed if they hear too much commotion. Talk quietly in lower tones to prevent causing alarm or distress.
Stay protected – if you are on a driving safari, stay in the vehicle. It can be tempting to get out for a better look but don't put yourself in an unsafe position for a photo opportunity.
Avoid perfumes – strong fragrances such as aftershaves or deodorants could attract or enrage certain animals.
Never litter – it's important that we protect natural habitats, so never throw rubbish or anything that doesn't biodegrade on the ground.
Leave the place as you found it – never interfere with an animal's natural world. This means not moving things around and not leaving anything that wasn't there before.
Don't intervene – although sometimes heart-breaking, it's recommended that humans do not intervene when animals are being attacked by another animal, or having difficulties surviving. Qualified animal welfare rescuers are best placed to handle situations in the wild. If in doubt, contact a local conservation charity.
Reduce your footprint – wildlife tourism is wonderful but can take its toll on the environment. Choose the most carbon-friendly way to travel and try to stay in eco-lodges.
Keep children at a distance – if you're going on a wildlife holiday with the kids, make sure they understand the safety rules and ensure they are always at a safe distance from the animals.
Donate or volunteer – to really reduce your impact, give back by donating to a local animal charity or giving up some of your time to help out with a conservation project. It's extremely rewarding and you'll learn a lot too.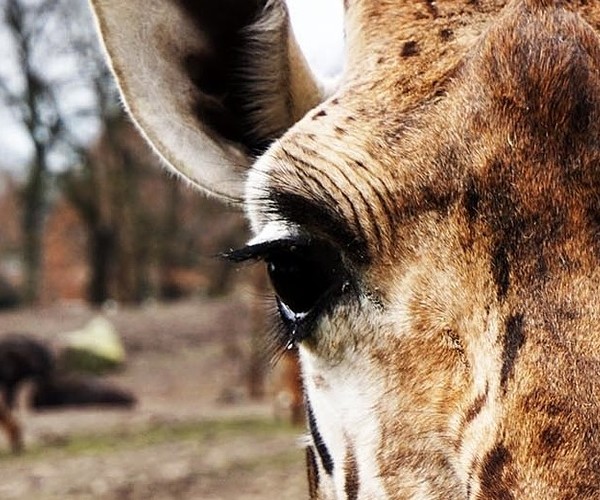 Wildlife Photography Tips
If you're hoping to get some amazing photos during your wildlife tour, a good camera is essential. Patience is a virtue too. Be prepared to be sitting around for many hours (in silence) until animals walk into shot. The unglamorous reality of wildlife photography is a lot more waiting around than there is actual shooting, but don't lose hope. Here are some other helpful tips to get you started:
Practice using your camera – new gear has no place on a safari. You'll need to get some practice in before taking an unfamiliar camera with you. You'll have just seconds to capture the perfect photo, so there's no time to deal with technical issues.
No flash – for safaris or wildlife spotting tours, flash is usually prohibited. This is because it can scare animals or even cause them to feel threatened.
Research your subject – before going on a wildlife photography trip, learn more about the animals (such as their movements, their nocturnal/diurnal activity, and their feeding times).
Weatherproof your equipment – some cameras are weather-sealed but you can also buy rain protectors and rain sleeves.
Wear the right clothes – neutral colours such as greens, olives and browns are better for blending into the background. But not all neutrals are ideal. In some areas, you may want to avoid dark blue and black as they attract tsetse flies which can bite you.
What to Pack
Wildlife travel isn't a fashion show. Comfort, protection and practicality are key if you're heading out on safari, on a nature trail, or into the jungle. Here are some essential items to pack for your wildlife adventure.
Clothing / footwear:
Comfortable walking shoes/boots
Neutral coloured clothing to blend into surroundings
Quick-drying tops and t-shirts
Moisture wicking socks
Hats and UV400 sunglasses
Light and compact waterproof items
Wetsuit for dives
Swimwear for coastal trips
Gear / equipment:
A good camera with spare memory cards
Camera cleaning kit
Binoculars
A good torch or flashlight
A large backpack with ample storage
Walking poles for long treks
Camping equipment
Compass and GPS devices
First aid kit
Toiletries / medication:
Sun cream and after-sun lotion
Insect repellent sprays
Antihistamine lotions for bites
Hand sanitiser gels or sprays
Anti-malaria tablets
Anti-diarrhoea tablets
Fragrance-free deodorant
If in doubt, ask your operator or volunteering project organiser to find out what you should bring. It's also important to plan vaccinations in advance. Visit your local GP or hospital to find out more about precautionary medicines are required for each country. For people working closely with animals or in rural locations, extra boosters for diseases may be advised.