Teaching abroad is one of the most incredible life experiences you can have, and we encourage anyone to give it a go. Our teaching programmes not only support local communities and deliver important life skills, but they are great for character-building too. It doesn't matter where you teach in the world, you'll meet amazing folk along the way who will touch your heart and open your eyes to new languages, cultures and places. From learning about other people's way of life to trying new foods, teaching abroad will take you out of your comfort zone and push you to do something different.
Boost your CV, gain new qualifications, improve your interpersonal skills, and enjoy a cultural awakening, all whilst travelling around and ticking things off your bucket list. Unsure of where to begin your journey? Here are 17 of the best places to teach abroad.
India
India is a vast and colourful nation, one that offers something unique from north to south. Each region has its own customs and traditions, and Indian cuisine boasts some exciting regional varieties that are so interesting to discover. For anyone teaching in India, there will be plenty to see and do. From Agra's famous Taj Mahal or Delhi's Humayun Tomb to the peaceful waterways of Kerala, sightseeing is a must in this vibrant corner of the globe.
For those looking to teach, there will be a bucket load of satisfaction to be gained from the work here. Many schools are under-resourced and extreme poverty means that not everyone gets a chance to attend. Our street children volunteering programme in Delhi is designed to bring English language skills to these poor communities, and volunteers will be able to make a difference to young lives.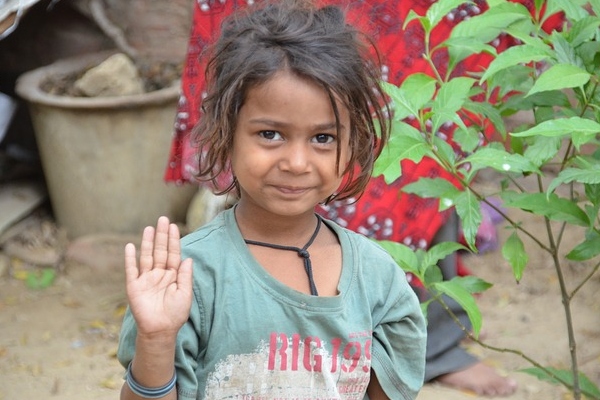 Nepal
To get off the beaten path and experience a destination that's utterly unique, set your sights on Nepal. A culture-rich, landlocked country in South Asia – and the gateway to the Himalayas. From the famous mountain treks and the temples of Kathmandu to the stunning lakeside city of Pokhara, Nepal will beguile you with its landscapes and architecture.
Teaching English is extremely important here as access to education isn't so easy. Education in Nepal was long based on home-schooling, and today's teaching practices are poorly coordinated and not always effective. As one of the most underprivileged nations in the world, voluntary teaching jobs are integral to Nepal's future development.
Thailand
This friendly nation simply has to make it onto our list for the best places to teach abroad. As the land of white sand beaches, Full Moon parties and incredible street food, Thailand is a backpacker's paradise. If you're looking to make new friends, you won't be short of crowds to mingle with. But this popular travel destination also has a serious side. It's one of the best places to volunteer on conservation projects, or to help under-privileged communities with important things such as education, women empowerment and community construction.
Teaching English is especially important as many areas in Thailand rely heavily on the tourist trade, and being able to speak English is essential to holding down a job for locals. You can also travel to Thailand to train and get an internationally accredited TESOL qualification.
Laos
Nestled between Thailand, Vietnam, Cambodia, China and Burma, Laos is a top destination on the backpacking trail. Boasting top-notch food, glittering stupas and temples, and outdoor adventures ranging from kayaking to rock climbing, this really is one of the best places to travel to in the world.
Helping local people improve their English skills is vital to the country's future prospects, and one of our projects is dedicated to helping local monks study English in the UNESCO town of Luang Prabang.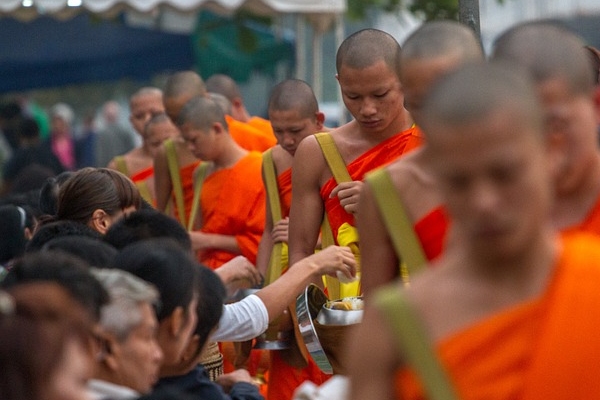 Japan
Japan is a wonderful place to teach, especially if you are looking for non-voluntary positions with high wages. Working as an expat in this unique country has its pros and cons though. While wages are usually very good, the high cost of living can cancel that out. The application process for some schools can also quite complicated, and westerners may be hit with quite the culture shock.
But with such amazing cities, mouth-watering food and incredible sights and attractions, you won't regret stepping outside of your comfort zone and giving it a go. Our 13 day Japan backpacking tour is a great way of getting to know your new home before you move. At the very least, Japan is a fantastic place to travel to, even if being an expat isn't what you want.
Portugal
If you want great weather, food and wine at affordable prices, and a good work-life balance, Portugal is the place to embark on your teaching adventure. There are a lot of early morning classes and evening classes, as well as opportunities for private tutoring, giving workers plenty of free time to socialise and sightsee. The cost of living is low, so you a good quality of life is guaranteed. It's also one of the top destinations for volunteering, with projects ranging from animal welfare and conservation to construction.
Vietnam
Amazing food and an incredible coastline are just two of the things that attracts travellers to Vietnam. If you want to gain your TESOL qualification in Vietnam, you can take a minimum course of 4 months and combine it with your travel plans. Explore the wartime tunnels and bustling food markets of Ho Chi Minh City (Saigon), party on the beaches of Nha Trang, or head far north to Hanoi for the pagodas, mausoleums and temples.
In addition to the amazing cities, beguiling history and unblemished natural landscapes, another key benefit is the pace of life. Expats tend to enjoy a much more laidback lifestyle than some other Asian countries like Japan, South Korea and China.
Romania
The country of Romania is an interesting and unusual place to work. There are many opportunities ranging from working with animals to childcare jobs and teaching that could change your life and add something amazing to your CV.
Qualified teachers will have the opportunity to apply for work in public schools across the country, as well as private international schools (which are mainly located in Bucharest). English teaching jobs are also available in private language centres if you need to widen your search. While salaries are modest, the cost of living is also low. Additionally, teachers benefit from a great work-life balance, with a typical working week being 25 hours.
Brazil
From its colourful carnivals and tasty Caipirinhas to being home of football legends (five-time World Cup winners), Brazil's fun and its fast-paced atmosphere is what brings so many expats over to teach. With sports being such a major part of life here, PE and fitness teachers will be in their element as sports coaching opportunities are readily available. There are also other teaching roles, such as English teaching or even volunteering with children. So it doesn't matter what your qualifications or interests are, there's something for everyone from trainees and students to career-breakers.
Chile
Chile is one of the wealthiest countries in Latin America, so the cost of living will be matched by your earnings. Although lengthy, the visa application isn't difficult. And with so much natural beauty, great food and wine, and the friendliest people on the planet, you'll want to stay out here as long as possible. It's a top gap year destination, and one of the best places to volunteer as a teacher to gain hands-on experience for your CV or a university application.
Costa Rica
Home to jaw-dropping coastlines, epic volcanoes and lush tropical rainforests, Costa Rica is a destination for anyone with a sense of adventure. Expat English teachers help the economy but making citizens more marketable and helping them succeed in life. So, teaching roles out here give you the opportunity to give back whilst also earning a wage. Costa Rica is one of the best places to work and live, and also ranks highly as a retirement country.
While teaching salaries are decent, and accommodation is quite good, it's important to note that visas can be very hard to get here. So you will need to research requirements extensively and discuss everything in detail with employers before you travel.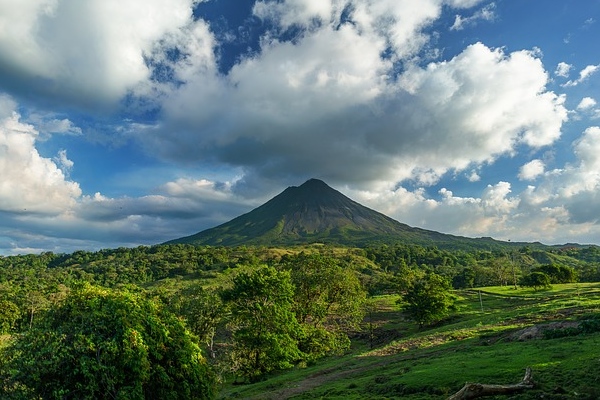 South Africa
Whether you dream of going on safari or you're lured by South Africa's dazzling cities, this country is one of the most interesting places to advance your teaching or coaching career. English teachers are in high demand, as are sports coaches and youth volunteers in the most underprivileged areas. You can spend your free time touring the national parks or sampling the fantastic food and wine. South Africa is an up-and-coming place for gastronomy and ecotourism, with cities like Cape Town and Port Elizabeth thriving in the food scene.
Ghana
Ghana is in dire need of trained teachers to help improve the skills of those living in rural villages. The country's official language is English, making it much easier for teachers to communicate with students and other members of staff. Sports teachers and coaching volunteers will also find a number of opportunities here, with football being the most loved sport of the nation. However, these aren't the only sports that are taken up, as there's also a lot of passion for things like boxing or golf.
As one of the top gap year volunteering countries, Ghana also promises a warm welcome and you'll be surrounded by like-minded individuals when you apply for one of our volunteering projects.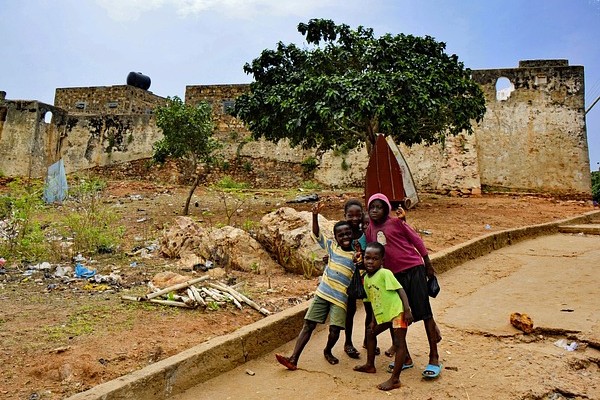 Colombia
Thriving cities like Bogota have plenty of teaching jobs and is often the most popular place for expat teachers. But there are opportunities all over the country, and if you manage to get a good placement your employer will help out with your visa application.
While salaries are quite low, the cost of living is low too. So you can get by on very little and still manage to travel around.
Georgia
Teaching in Georgia is a great way to gain volunteer experience, experience work overseas, and to enjoy a more laid-back way of life. The work-life balance here is much better than some other European nations, with the average working week being shorter. Healthcare is of a very high standard (although an insurance policy is essential for expats), there's great food and cheap beer, plus so many historical sights and attractions to see.
Bear in mind though that finding work as an expat isn't the easiest task, with job hunts and work permits being a gruelling process. But for teachers, there are a number of international schools to apply to, as well as local schools.
China
China is one of the most important countries right now for work, especially if you are a teacher with a TEFL certificate. With such a high demand for English teachers all over the country, opportunities to get a good job and a long-term contract are highly available. Whether you want to teach in dazzling cities like Shanghai or Beijing, or you want to help poverty-stricken communities in rural areas, the options for your expat career are endless.
You'll get the chance to teach and earn whilst travelling, seeing new places, and experiencing a whole new culture. And not to mention – the food is some of the most exciting you'll eat anywhere on the globe and is worlds away from the westernised versions that most people have tasted in their home countries.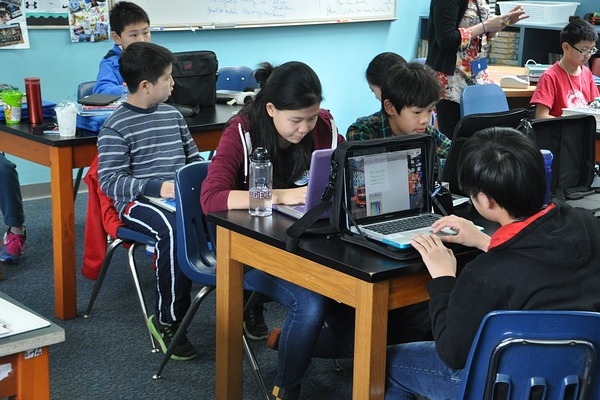 Uganda
It may seem like an unlikely destination for teachers, but Uganda is in serious need of both licensed and ESL teachers to work in the many international, language and public schools. Commonly called the "Pearl of Africa", it's not only a cultural melting pot with amazing safari, but it's also a huge career-building opportunity for hands-on educators.
Most expats who come out here will agree that working in the local communities is an incredibly challenging, fulfilling and rewarding experience. For aspiring teachers and students at university, Uganda also provides a fun and exciting gap year destination. One that boasts amazing biodiversity, home to the gorillas, chimpanzees, the Big 5, and many more spectacular creatures.
Discover how you can begin your journey of teaching abroad with our top teaching destinations in the world.