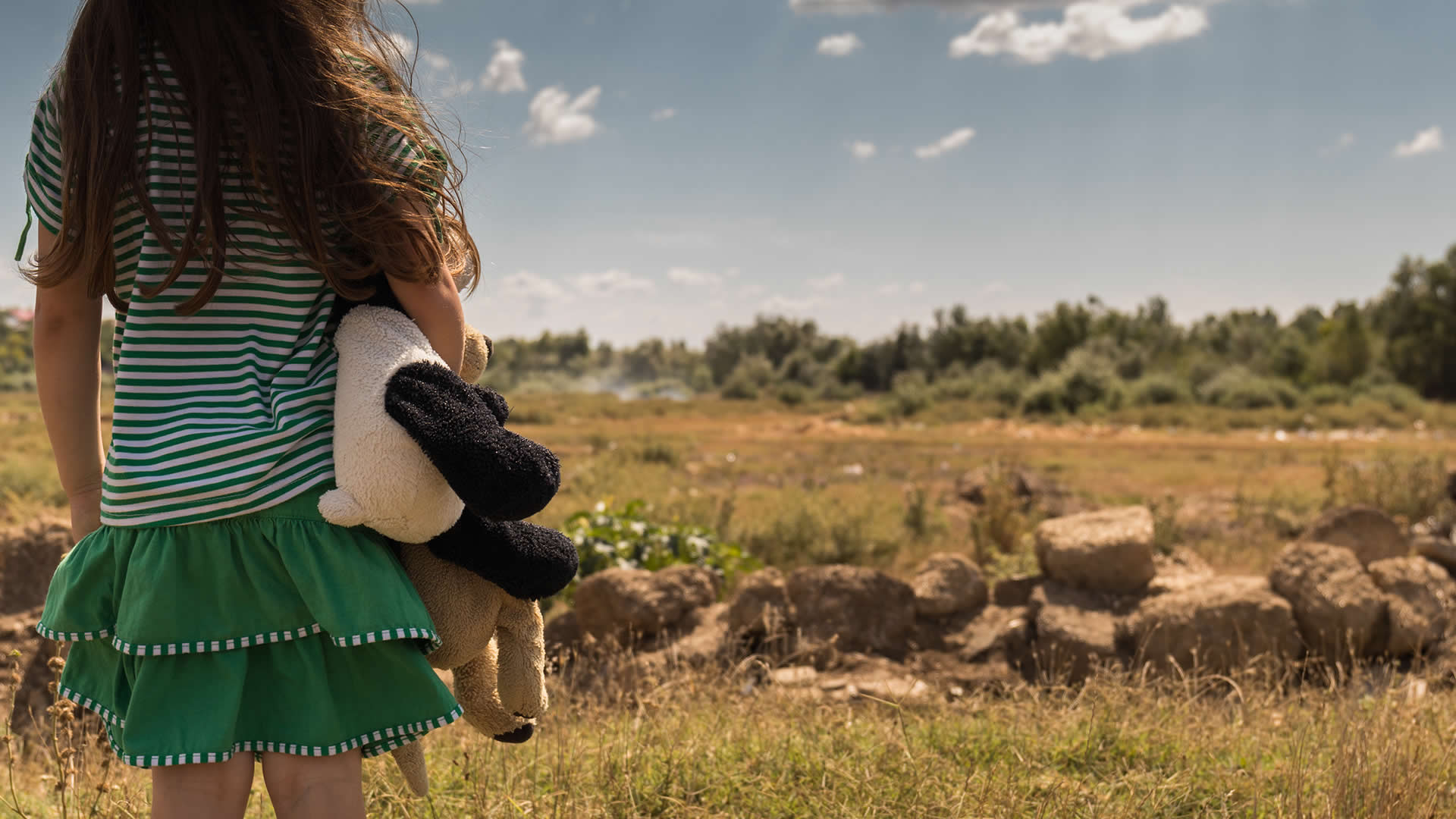 Give love, laughter and friendship to disadvantaged children in Romania. Your smiles and enthusiasm will brighten the day for kids who need extra help for mental and physical disabilities, as well as those in care or in hospital.
Duration: 2 – 8 weeks
Dates: Throughout the year except over Christmas and New Year
Arrival day: Friday
Return day: Friday
Eligibility: Childcare experience beneficial
Age: 17+
Get involved in inspiring childcare initiatives designed to give disadvantaged Romanian children the best chance in life
Bring smiles, laughter and enthusiasm to these kids whilst having a great time yourself!
Make a genuine difference to the lives of children who haven't been dealt an easy hand
Live in the lively medieval city of Brasov and get to know Romania – 'Europe's hidden gem'
Help to make a genuine difference as a volunteer in Romania, working with children who have been dealt a pretty poor hand in life.  As a volunteer with kids of varying ages and backgrounds, you will be able to help them work through their difficulties and contribute positively towards their childhood.
Volunteers help at a variety of childcare facilities, working with sick, impoverished and disabled children. These places are extremely inspiring, with many happy children who just want to play and to learn. Toys and staff are limited, so volunteers with a positive attitude and good ideas for games and activities can make a huge difference.
What does volunteering with children on this project involve?
Volunteering in Romania as a childcare volunteer involves a variety of tasks. No one day will be the same, as the children are always coming up with new games and their fair share of cheerful challenges. As a Romania volunteer, you can expect to be doing some of the following activities:
Chatting with the children to help them improve their English
Arranging and playing games with the children – they love new activities!
Encouraging the kids into doing arts and crafts
Becoming a friend, role model and listening ear for many of the children
Reading with the children to improve their English
Keeping up the spirits of children in Brasov's children's hospital
Supporting teachers in lessons, providing kids with much needed extra learning and educational support
Assisting with children with special learning needs
Giving extra attention to children with physical disabilities
Where will I be working with kids?
You can volunteer with kids in a variety of locations in Brasov. These can include a children's hospital, a day care centre, nursery, school and kids' club. Your personalised volunteer itinerary will be created once you are in Romania and you have visited the various opportunities with our rep. The majority of volunteers split their time between a children's hospital and a day care centre, where you can also get involved in teaching.
Live in the medieval city of Brasov, just minutes walk away from the beautiful city centre
Most volunteers will be based in a comfortable, central apartment that Oyster rents for you and your fellow volunteers
At times, depending on capacity, we will accommodate some volunteers in local hotels
WiFi included
You should expect to share a room with at least one other volunteer
The volunteer flat has a well-equipped kitchen, two bedrooms, two toilets and a shower
Food is not included – volunteers either cook in the flat or enjoy some of the many amazing restaurants located on your doorstep
What do I need to know regarding Covid-19?
We have been working closely with our partner organisations to ensure that you travel with the utmost confidence and peace of mind. Follow the links below to learn more about how to do this:
Airport: Bucharest airport (OTP)
Arrival day: Friday. You will be collected from the airport and driven the 2 – 3 hours to Brasov
Departure day: Friday. You will be dropped off to the airport in time for your flight

A perfect English speaker and probably the most dynamic person you will ever meet, Razvan has run our Romania programmes since the very beginning. A veteran rep – he has dealt with over 500 volunteers so far – he always goes way beyond his Oyster job description. He was personally involved in the fundraising and subsequent building of one local childcare facilitiy.
It doesn't matter if you're a short or long-term volunteer, you still get full support from Razvan, who aims to ensure that you have a happy and productive time in Romania.
Access to your own personal 'My Oyster' account – our online portal where you can find out much more about the program and manage your booking
Dedicated contact time with an experienced destination manager to discuss the project, answer any of your questions and for us to find out more about you
Help and advice from our UK office before arrival and whilst you are away
In-country support
Pre-departure information covering medical, safety and project advice
Gold level, 24/7 Pharos crisis management and incident support cover
Financial protection: ATOL (if we book your flights); IPP (if we don't book your flights)
Thorough orientation on arrival
Accommodation (see the 'accommodation' section above for details)
Advice on visa requirements
Oyster plants a tree in Africa with TreeAid to help reduce the impact of global carbon emissions
Airport transfers
Transport for two half-day trips: 1) Dracula's Castle 2) Peles Castle. People staying 1 week will go on 1 trip only (to be decided upon arrival).
EU VAT at 17.5% on UK cost elements
Oyster Worldwide volunteer t-shirt
Oyster luggage tag
On your return:
Welcome home pack
Certificate of Recognition (on request)
References (on request)
Flights – as an ATOL bonded company, Oyster can book flights for you
You need a valid passport that meets the requirements of the country you will be travelling to
Insurance (covering your time with Oyster and any planned independent travel)
Any costs associated with changing your return flight date if you need to
Independent travel costs
Home country travel costs
Spending money for additional trips, food and entertainment
Transport to your project sites where necessary
Entry fees on the organised trips
Costs for medical tests before departure (expect to pay a fee to your doctor)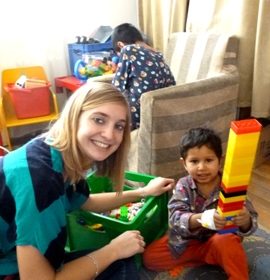 "When I visited the childcare projects in Romania, I was very moved by the achievements of our volunteers. This is a challenging project, but one which brings immense rewards. We have been sending volunteers to Romania to work with children since 2004 and have had some great successes."

Says Anne, Destination Manager
Oyster is working hard to reopen this project. This will involve some changes to the running of the project including:
All volunteers must be fully vaccinated and able to show proof of inoculation
Accommodation capacity will be at 50%
All volunteers must bring masks, gloves and hand sanitiser
All volunteers must be able to provide proof of a negative Covid-19 test (taken within 72 hours before departure)
Prepare for a thorough orientation on arrival regarding health and safety measures at your project and in your country destination
Social distancing of 1.5m must be observed during project work
Volunteers must wear masks during the airport transfers
There will be a daily check for temperature and symptoms
Protocol is, and will continue to be, followed with the aim to minimise risk to staff and volunteers
Strictest hygiene controls are in place for equipment and all public areas.
Returning home
In order to fly home, your government may require you present a negative PCR test taken a maximum of 72 hours before your flight. This may not apply to you, however please make sure that you aware of the situation between the country you are returning from and returning home to. Oyster Worldwide will support you with this process but it is your responsibility.
Below are details of getting a PCR test from this project site:
The closest testing site is in Brasov
The costs associated with getting the PCR test are at your own expense. At the time of writing, the test costs 295 lei.
You can expect to be volunteering for 6 – 8 hours each day. The hours are generally between 9am and 5pm. At times you may be asked to get involved in evening and weekend activities with the children.
Whilst late-availability is possible, we would advise booking as soon as you can to guarantee your ideal dates.
Our in-country representative will provide you with an induction day on arrival. You will also be taken to visit the project sites to meet the staff and the children and to get familiar with the environment. Your itinerary will then be drawn up for you.
In the Children's Hospital, our most popular project, you will be attached to a particular ward where you will get to know the children very well. You will be assigned to the "play therapy section" of different wards – respiratory, digestive, orthopedic, intensive care and neuro-psychiatry. Children love to do puzzles, draw, play games including cards and chess, dress up, sing etc.
In the day care centre, children come to do homework, play games, do sports, do arts and crafts and generally benefit from opportunities that they might not have at home or at school. Volunteers help to keep the activities running smoothly, and often get very involved in them too. The kids love to practice their English with you too. Many of the children come from the poor Roma community.
Volunteers can make a difference in primary and secondary schools. In primary schools you can get involved in different projects like drama, art and sport. In secondary schools you can teach English. We have had volunteers in schools involved with tasks like helping the main teacher to organise activities in the class, accompanying them on trips and helping with English practice.
We do really encourage some experience of working with children to get involved in this. However motivation, a love of children and a passion for getting involved can surpass this. It is important to be comfortable and fun around children, as this can make all the difference.
There are four distinct seasons in Romania:
Spring: March – May. Temperatures range from 10 – 20 degrees celsius during the day time, but can get quite cold at night time. Average 30 – 80mm of precipitation each month.
Summer: June – September. Temperatures range from 20 – 30 degrees celsius. Average 80 – 100mm of rain each month.
Autumn: September – November. Temperatures range from 10 – 20 degrees celsius during the day time, but can get quite cold at night time. Average 30 – 50mm of precipitation each month.
Winter: November – March. Temperatures range from 10 – 20 degrees celsius during the day time, but can get quite cold at night time. Average 30mm of precipitation each month.
We would recommend having a budget of about £60 – £75 per week for food, transport, drinks and treats. You should budget separately for any outings or meals out.
There is really easy access to cash machines in Brasov so you do not need to take all your cash with you. Banks cards can be used everywhere.
Typically you won't need a visa for stays up to 3 months.
You need to make sure your passport is valid for the duration of your stay.
Most of our volunteers are independent travellers and you will become part of a group of people from around the world here. It is fine to travel with friends or as part of a small group too however- more the merrier!
You should visit your doctor or travel nurse to find out what vaccinations you will need. Your routine vaccinations will need to be up to date, it is likely that you will need Hepatitis A and Hepatitis B or Rabies are a possibility. You should follow your doctors advice.
Brasov has many excellent medical facilities, varying from pharmacies to local doctors to hospitals. These can all be accessed within 20 minutes and are of good quality.
No you do not need to learn to speak Romanian.
On this project you will be working closely with Romanians on a daily basis. To be able to make the most of this opportunity it is highly recommended that you learn some Romanian before departure. A little will go a long way- and a good amount will go even further! Some of the local staff will have limited English and really appreciate you trying. We provide you with a Romanian language guide once you are booked to help you on your way.
Brasov is a small and beautiful medieval city, located at the foot of the Carpathian Mountains. It is a very warm and welcoming place, and has become very used to tourists. This makes it a very safe destination however it is important to always be sensible and responsible.
Brasov has very little crime, although pickpockets target tourists so take care of your belongings. If you want to walk or trek ask for information on the wild bears! Going more off the beaten track you will receive a few more stares as these areas may not be quite so used to tourists.You will be given information on buses and the local area however so you will be well prepared for this. We give you full health and safety information before departure, as well as upon arrival.
Wifi is available for free in the flat, however you will need a device to connect to it.  There are also plenty of WiFi hotspots in town. Some of these are free, while others charge about £1 per hour.
Very good reception in Brasov and at the project sites.
Romania is 2 hours ahead of GMT (GMT +2).
Romania has European two-pin plugs.
We arrange two half day trips, covering the cost of transportation:
A trip to Bran castle (Dracula's castle). Entrance fee: approx £5
Trip to Sinaia, a nearby town with the beautiful Peles castle. Entrance fee: approx £5
There are plenty of places to visit in Brasov and the surrounding area. Situated in the heart of Romania, Brasov is a charming medieval town with an ancient history and plenty of interesting monuments. It has great transport links to other wonderful cities in Romania, and even further afield.
You will mainly have evenings and weekends free, although at times there are evening activities with the children.
Supervision will be fairly intensive during the first few days, when you will receive a thorough induction and work-related training. Once you are comfortable with things, you might not always have a supervisor working alongside you, but there will always be staff and other volunteers around to help, and you will always be accompanied for any high risk activities.
Staff at Oyster's head office and in-country will be responsible for your safety and welfare while you are at the project. This will start from the moment you are picked up from the airport until the time you are dropped back there. Before and after these times, you will be outside Oyster's responsibility and should make sure that you act safely and avoid risk. This is also true if you choose to leave the project during your time off. We will give you plenty of guidance and advice about this.
Other adventures like this