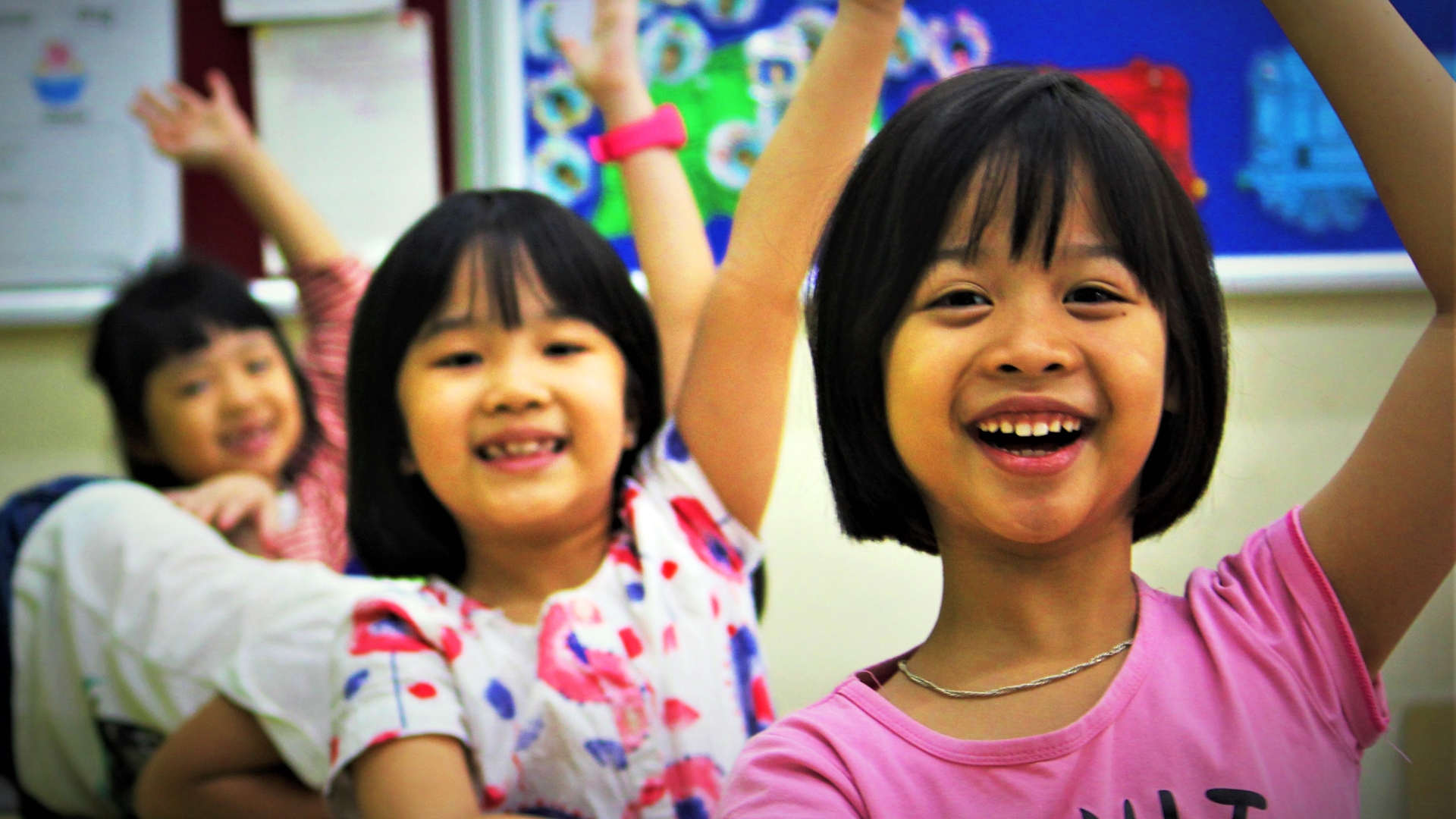 Vietnam attracts travelers from far and wide, who wish to experience the stunning landscape and learn about the country's history. There is a lot to love about this country and that is why we are offering opportunities to live and work in Vietnam. Gain a TESOL qualification and teach for a minimum of 4 months.
Duration: 4 week course/ 4-12 months teaching
Dates: 2021 dates
Arrival day: Sunday
Return day: End of course/ teaching contract
Eligibility: Fluent English speakers (with clear accent)/ with BA degree
Age: 21– 49
Qualifying for an internationally accredited and recognized TESOL qualification
Taking part in practical teaching training, preparing you for life in the classroom
Experiencing Vietnamese cultural activities and taking part in an activity-packed orientation week
Feeling supported by Oyster and the in-country team throughout your time in Vietnam
Receiving lifetime guaranteed school placement support in destinations across Asia
Hồ Chí Minh, Ho Chi Minh City, Vietnam
Vietnam has inspired many travelers, who are keen to explore a country that blends natural beauty with urban innovation so seamlessly. If you want to spend quality time really getting to know Vietnam, why not gain a TESOL qualification and teach! Delivered by experienced course leaders (and native English speakers), you will learn everything you will need to know to successfully become a teacher in Vietnam.
You can gain an internationally accredited TESOL (Teaching English to Speakers of Other Languages) in Ho Chi Minh City (Saigon) – the capital of Vietnam. The TESOL is accredited by the Online TESOL and TEFL Standards Agency (OTTSA) and it can be used around the world to teach English to those who do not speak it as their primary language. As part of the 120 hour course, you will get 16-hours of real teaching experience, which is typically done at a local primary school.
The course runs throughout the year. Please note that the main holiday in Vietnam is at the end of January/ beginning of February for the Tet holiday. You can teach in Vietnam at all other times because there are opportunities at language centers.
We are aware that there is a huge choice of TESOL/TEFL courses online and that the quality of courses varies. We gained first-hand knowledge of our provider so that we could reassure and inform potential applicants that the course would be right for them. We believe that this course is great value for the money and the best by a long way.
TESOL and TEFL courses are very similar. The main difference is that typically, TEFL courses focus on teaching grammar, whereas TESOL courses predominantly look at how to improve communication and spoken English. In Vietnam, teachers with a TESOL achieved in Vietnam are prioritized.
The cultural orientation week
On arrival in Vietnam, you will take part in a fun and interactive orientation. The first week is designed to introduce you to Vietnamese culture, food, language and history. It is an amazing opportunity for you to meet your course leaders and to bond with the other teachers on the course.
You will take part in excursions to Ben Duc/ Cu Chi tunnels, a local farm for cooking lessons and the War Remnants Museum. You will also get to try out some Vietnamese martial arts. A real highlight is meeting current teaching alumni at the welcome dinner – a perfect opportunity to learn from people who are already teaching in Vietnam.
In Vietnam, you can earn approximately $1200 – $1800 a month, which is much more than many other countries in South East Asia. On completion of the TESOL course, the team will arrange for you to work in a school or language center in Vietnam. This is typically organized during the course or within 2 days of completion. The minimum commitment is 4 months, but you can work longer. All schools are reputable and have someone on hand to assist with finding accommodation. Vietnamese schools are fantastic at looking after new teachers. The school will provide you with visa support. Most schools and centers are based in urban locations, like Hanoi or Ho Chi Minh City.
To be eligible, you must be a BA degree holder and a fluent English speaker.
Schools:
You could be placed in a Vietnamese public school. Typically, there are 40 students per class. You will be provided with lesson planning support and you will work 15-20 hours a week (80 hours a month). Some teachers work in 2-3 schools throughout the week. There are also plenty of opportunities to get overtime, which the team can give you information about.
The school year in Vietnam runs from September to May, which means that the peak hiring time for public schools is in August. Most public school contracts are for either 9 months or a year.
Language centers:
Another alternative is to work at a private language center. These are typically open between 17:00 and 20:00 and at weekends. There are approximately 10-20 students per class and they provide English support to 4-16 year olds. Many of the centers are very well resourced and some have interactive whiteboards and iPads. Recruitment for language centers takes place all year round and is a much more suitable option for teachers looking for a shorter contract.
On arrival, you can express your preferences. The team will try to find the best job match for you.
Want to just do the TESOL course?
You are more than welcome to head to Vietnam for the cultural orientation and the TESOL course – perfect for people looking to gain a qualification, while traveling!
Got a TEFL or TESOL already?
No problem. If you are looking just for a teaching job, get in touch. You could head straight to work at the end of the first week. You would also be able to take part in the cultural orientation.
Want to travel to Thailand first?
Some people choose to do the TESOL orientation in Thailand first and then head to Vietnam to teach. Let us know if this is something you would be interested in.
Hotel accommodation on arrival
Comfortable shared apartment included for the duration of the orientation and course. You will typically share with 1 or 2 others in same sex rooms
The accommodation provided during the course is close the the training center
Advice will be provided about how to organize accommodation before you begin teaching. Accommodation typically costs $150 – $450 a month. Most teachers opt for studio apartments or shared accommodation
Food is not included on this program. However, you can buy a delicious meal from 20,000 Vietnamese Dong ($1)
What do I need to know regarding Covid-19?
We have been working closely with our partners in Vietnam and keeping an eye on the current travel restrictions to ensure we have the most up to date information and give you peace of mind. Please see the links below for more information.
Program updates:
We expect there to be small changes to the program in order to accommodate restrictions in place at the time of travel. These may include:
social distancing
accommodation amendments
private transfers instead of groups
proof of a negative Covid-19 test upon arrival (taken within 72 hours before travel)
wearing masks and other protective clothing
extra health and safety measures
Depending on when you are due to travel, some of these may become obsolete. We advise to be prepared for a quick turnaround of travel arrangements and having back up options should changes need to be made.
Airport: Tan Son Nhat International Airport (SGN)
Arrival day: Before midday on Sunday. Course begins on Monday
Departure day: At the end of the course or your teaching contract
Access to your own personal 'My Oyster' account – our online portal where you can find out much more about the program and manage your booking
Dedicated contact time with an experienced destination manager to discuss the project, answer any of your questions and for us to find out more about you
Help and advice from our UK office before arrival and whilst you are away
In-country support
Pre-departure information covering medical, safety and project advice
Gold level, 24/7 Pharos crisis management and incident support cover
Financial protection: ATOL (if we book your flights); IPP (if we don't book your flights)
Thorough orientation on arrival
Accommodation (see the 'accommodation' section above for details)
Advice on visa requirements
Oyster plants a tree in Africa with TreeAid to help reduce the impact of global carbon emissions
An internationally accredited certificated TESOL training course run by a well-regarded course leader
16-hours of practical teaching experience
Job placement assistance
Airport pick up
Cultural orientation activities
Comprehensive course book
Budget guide
Welcome home pack (on request)
References (on request)
Flights – as an ATOL bonded company, Oyster can book flights for you
You need a valid passport that meets the requirements of the country you will be travelling to
Insurance (covering your time with Oyster and any planned independent travel)
Any costs associated with changing your return flight date if you need to
Independent travel costs
Home country travel costs
Spending money for additional trips, food and entertainment
A police check CRC or International Child Protection Certificate
Cost of accommodation damage deposit on the course (approx £100)
A laptop rather than a tablet – easier to print from when on the course
Money for food
Accommodation once placed
Day-to-day transport
This is a fantastic opportunity to meet other like-minded travellers, who like you, want to spend time in one of the most stunning countries on the planet. Not only will you earn a good wage as a teacher, you will also receive 24/7 support throughout your time in Vietnam. The experience and qualification that you gain in Vietnam will last a lifetime and if you decide you want to continue to teach, whether in Vietnam or another part of Asia, the team can offer you free help to set you up in a new destination. Currently, they can place teachers in Thailand, Vietnam, Myanmar and South Korea.
The 120 hour TESOL course includes:
A comprehensive TESOL Course Book
Helpful ESL hand outs
Thai Language lessons
Helpful tips and preparation for living in Vietnam
Real teaching experience
Access to online teacher resources
The course will cover:
Lectures on understanding Vietnamese culture, politics, history and society
Vietnamese language
Theory of teaching English as a second language
Practical training in how to plan, develop and present lessons
How to teach children of different ages
How to effectively manage a classroom
Practical experience (16 hours) in a local school
Visiting the War Remnants Museum – the museum is based in Ho Chi Minh City and offers a real insight into Vietnam's military past
Exploring the Ben Duc/ Cu Chi tunnels – visitors can gain a real understanding of how Vietnamese soldiers lived and operated during the Vietnam War. Visitors even have the opportunity to go into the tunnels.
Learning how to make authentic Vietnamese food – you will get take part in a cooking class in the countryside
Taking part in a Vietnamese martial arts class in the park – it is very normal to see people exercising in big groups outside
Eating delicious food at the welcome meal – you will get the opportunity to meet teaching alumni, who can share their tips and experiences with you
If you are heading to Vietnam to teach then the placement team will interview you on arrival and find out about your teaching preferences. Location cannot be guaranteed, but the vast majority of teachers work in Ho Chi Minh City or Hanoi. All schools are reputable and they will pay between $1200 and £1800 a month and provide help with finding accommodation.
Fluent English speakers, who have BA degrees are highly sought after. Once you are accepted on the program, you are guaranteed a job, subject to you passing the TESOL course, a teaching questionnaire and an interview when in Vietnam.
In Vietnam, schools have high standards for their teachers. Below are the eligibility requirements:
A BA degree holder
Fluent in English and a clear native speaking accent
To be of good physical and mental health
To have sufficient funds to live until you receive your first pay check (usually after your first month teaching)
To have completed a 120 hour in class TEFL/TESOL with practical teaching experience (this is only applicable for teachers who already have a TEFL/TESOL and are not completing the in-class TESOL in Vietnam)
Please note that if you have an online only TESOL or TEFL, you may be able to teach, but your options will be limited and can only be accepted on a case-by-case basis.
The TESOL course is internationally accredited by the Online TEFL and TESOL Standards Agency (OTTSA).
The weather in Vietnam is tropical. Generally, it is warmer in the south than the north.
Vietnam has two main seasons:
Winter season (also known as the dry) – between November and April.
Rainy season – between May and October.
During the rainy season, rain tends to pour down in short bursts.
The average temperature is 28 degrees Celsius/ 82 degrees Fahrenheit and this is fairly consistent throughout the year.
Before you head to Vietnam, you will be provided with a comprehensive budget guide.
Our rough guide is that your will need approximately $25 a day when you are working. This will include your accommodation, food and local transport costs. Please note, that this figure is an estimate and may vary depending on your spending habits.
There is really easy access to ATMs in Vietnam, so you do not need to take all your cash with you.
On arrival, the team will take you to a local bank branch, so that you can set up a Vietnamese bank account.
You will be traveling to Vietnam on a 3 month, single entry business visa. You can apply for this online. This will provide you with a letter of invitation that you will need to print out. On arrival in Vietnam, you will need to show this letter, 2 passport photos and pay $25.
Once in Vietnam, the school will help to arrange a visa run for you so that you can gain a work permit. We provide full advice on visas and work permits prior departure.
Most of our teachers are independent travelers and you will become part of a group of people from around the world in Vietnam. It is fine to travel with friends or as part of a small group too – more the merrier! It may even be possible that you end up working together in the same school, however, this is not guaranteed. We can place you in schools that are close to each other.
You should visit your doctor or travel nurse to find out what vaccinations you will need. Your routine vaccinations will need to be up to date. Please follow your doctor's advice.
Whilst on the course, there is a medical center in the town where you'll be living and a big hospital up to half an hour away. When you secure a job, there is likely to be a hospital in the town or very nearby.
The course center and accommodation is in a friendly area that welcomes tourists. The only thing we would not recommend for safety reasons is riding on local mopeds. You are unlikely to be covered for this by your insurance. If you do choose to ride a moped, we would highly recommend you wear a helmet.
During the course, you will be living close to the training center and to all local amenities, including restaurants, banks, shopping centers, markets, pharmacies, dentists and opticians.
You will be living in comfortable apartment accommodation, close to the course and close to inexpensive local shops and restaurants.
Vietnamese food is varied and delicious! Most people tend to go out for food because it is so affordable. The main ingredients in Vietnamese food are soy/ fish or bean sauce, rice and vegetables. Food in Vietnam is typically fresh, healthy and packed with flavor.
You will be provided with a full orientation on arrival. Throughout the orientation and course, you will be supervised by the in-country staff. When working, you will have a member of staff at the school that you can discuss issues with, Day to day, you will work independently in the school.
Staff at Oyster's head office and in-country will be responsible for your safety and welfare while you are at the project. This will start from the moment you are picked up from the airport until the time you leave your school. Before and after these times, you will be outside Oyster's responsibility and should make sure that you act safely and avoid risk. This is also true if you choose to leave the project during your time off. We will give you plenty of guidance and advice about this.
WiFi is available on the course, in local cafes and at the accommodation.
There is good mobile phone reception but international calls/texts can be expensive from your phone. A Vietnamese SIM card can be bought during the orientation week, so make sure that your phone is unlocked before you go.
Vietnam is 7 hours ahead of GMT (GMT +7).
A 2 pinned plug can be picked up at most airports and travel stores (either European or American). Vietnam's power sockets are typically type A, C, or D.
During the course, you will generally have some free time at weekends and evenings. You will have some preparation to do for the course in the evenings. Once you get a job, this may vary slightly but is likely to be similar to school hours in your home country. You will have school holidays free.
In the evenings and on the weekends, there is a lot to do in Vietnam. There are plenty of tourist attractions. The Vietnamese team can offer suggestions. While teaching, you can use the school holidays to explore Vietnam and neighboring countries.
Start dates for the TESOL course in Vietnam:
May 3rd, 2021
May 31st, 2021
July 26th, 2021
August 23rd, 2021
November 29th, 2021
The dates are scheduled around peak hiring times in Vietnam. If you are looking to teach in Vietnam, completing the course and orientation in Ho Chin Minh City is highly recommended. However, if you would like to take part in the Thailand TESOL, and then come to Vietnam for a job, that is no problem – just let us know.
If you have a TESOL/TEFL qualification already, let us know. We can organize for you to head out to Vietnam all year round (expect December – beginning of February).
Other adventures like this