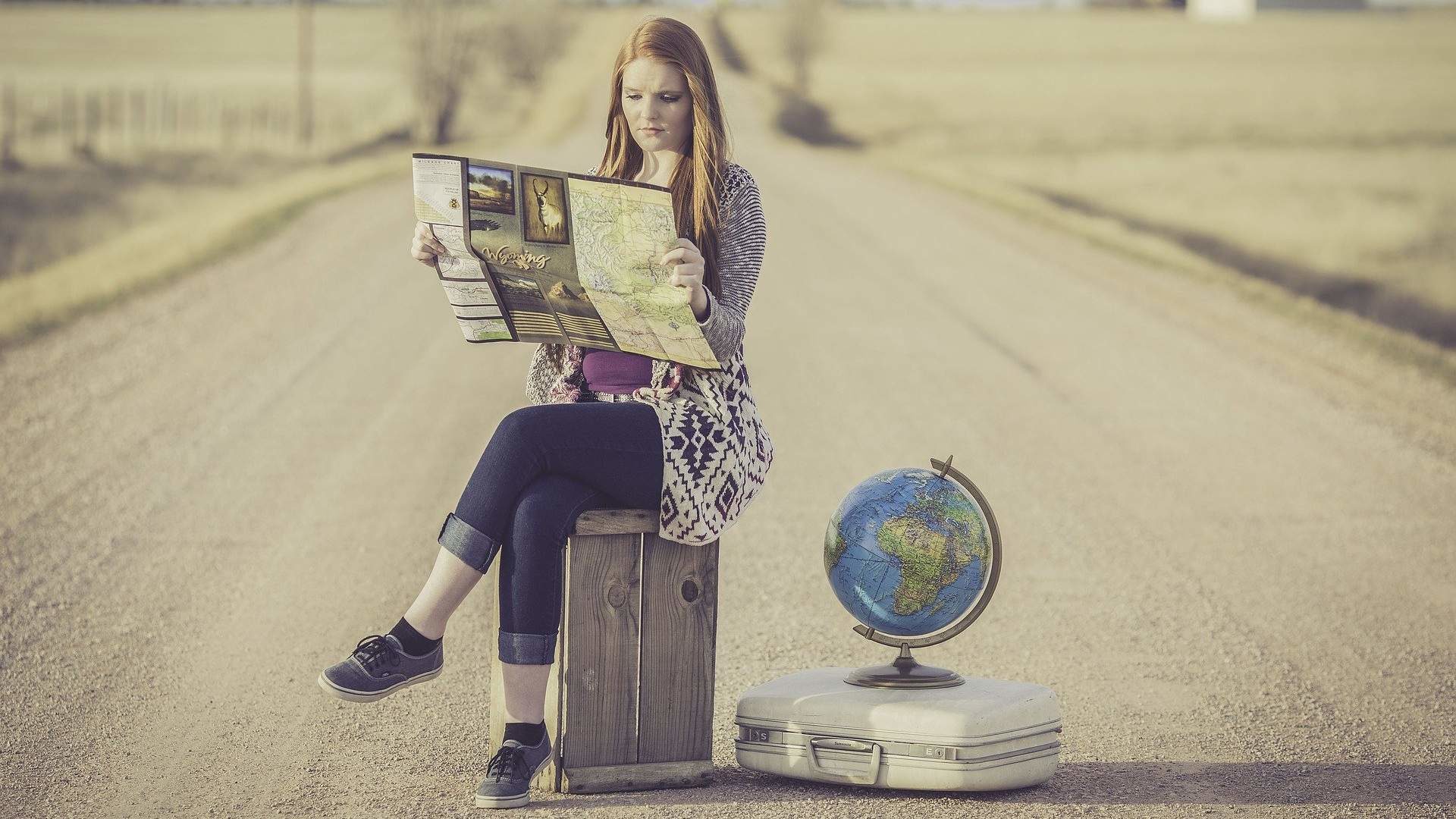 A massive thank you to everyone who is supporting our industry worldwide.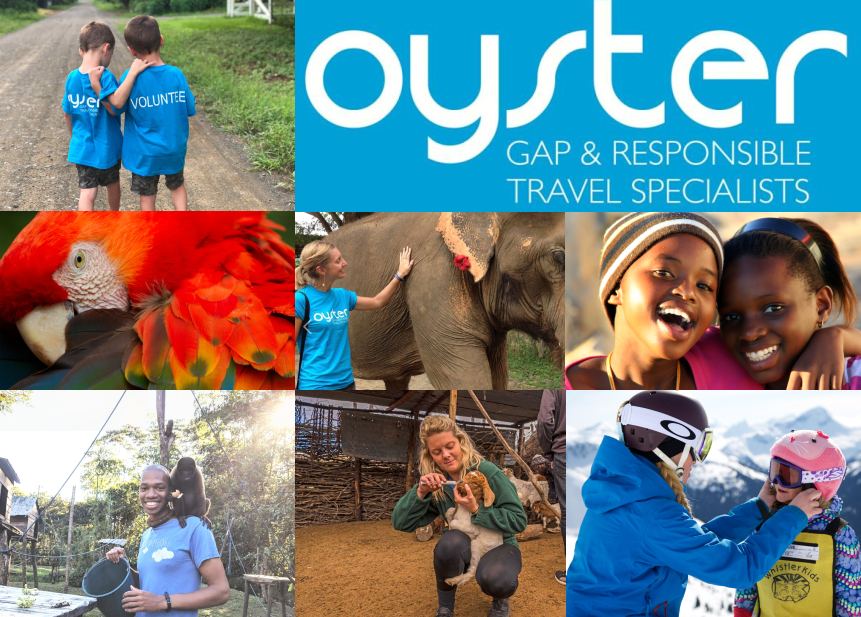 A massive thank you to everyone who is supporting our industry
We fully understand that Covid 19 has changed the course of 2020 for all of us but we're hoping that you, like us, are riding the wave and staying strong. The majority of our small team at Oyster are popping in and out of furlough, but we want to let you know that we're very much here, and that things will remain that way. We haven't forgotten all those wonderful people who are sticking by us, and a heartfelt thanks for all the kind words from participants old and new, friends and ex-colleagues.
On a positive note, it feels like we might be coming towards a lighter part of a very dark tunnel for international travel programmes. As the situation has unfolded in the UK over the past couple of months, we wanted to let you know what's currently happening here at Oyster. For those of you who are considering travel in the future, we'd love to be able to show our appreciation for your justifiable optimism. We'd also like to make things as flexible for you as possible, even though we're positive that in the not too distant future, we can start sending travellers across the world once again.
We'd also like to direct you to a very useful site that is keeping on top of border restrictions and country openings. Head to the IATA travel centre for the latest information.
Some clarity
For those who are already booked, postponements are free of charge and will continue to be. This includes flexible start dates and destination changes.
Our £180 deposit for new customers is currently 100% refundable, no questions asked (valid for trips departing up to December 2021, call us if you need longer).
No further payment is due until 21 days before departure (this offer excludes ski programmes).
If you need to change your date or destination, we can do this free of charge, up to 28 days before you were originally due to depart. Your final balance payment date will also be changed accordingly.
Little things we can do for you
Book from our list of most popular projects by September 2020 for departures in 2021 and receive £100 off.
Combine a second trip or book another and we'll give you £100 off.
If a friend fancies joining (or more than one), we'll give you £100 off your balance. If you can get a group of 4 or more of you together, the 5th goes free! This could be a teacher, or a little discount shared between all of you (please note: flights, insurance, food where applicable and any other extras are not included in this offer).
We'd like to offer 20% off to any key workers who book any trip this year for departures in 2021 or 2022 – so spread the word! (just make sure your key worker lets us know their job title and that you have recommended them to us – excludes ski programmes).
Create an Oyster piggy bank! If you wanted to start saving, add £100 to your My Oyster account each month and we'll top that up with an extra £5. This will be doubled to £10 for valid key workers.
If you need us to book flights, we'll waive the £30 admin fee if you book before the end of September 2020.
Book a free chat with one of our expert consultants to ask anything you like.
(please note some discounts cannot be used in conjunction with others)
Special offers and flexibility
We have a list of 'project specific offers' which you can find under our SPECIAL OFFERS tab on the homepage. Our aim is to be as flexible as possible, so make sure you take advantage of what we can do for you.
Which programmes are currently open?
We know that there are many travellers across the world who may like to join an Oyster programme responsibly, where Covid-19 has safe measures in place and is at relatively low risk.
Below is a list of countries where some borders are open and where our partners are welcoming participants who can access them. It is important to note that there may be specific entry requirements such as quarantine and the rules will depend on your nationality and where you are coming from. If you are resident in the UK, here is a list of countries which the UK government approves travel to with details of what measures are in place in-country and on return to the UK. If you are not resident in the UK, please refer to your home country's government for their rules and regulations.
If you are already in-country and would like to join one of our programmes, do let us know. Many programmes are fully operational.
Spain (currently British government advises against all but essential travel, but other governments may not)
Volunteer with animals in Barcelona
Diving to fight plastic pollution in Barcelona
Romania (currently British government advises against all but essential travel, but other governments may not)
Volunteer with Bears in Romania
Portugal (currently British government advises against all but essential travel, but other governments may not)
Volunteer with wolves in Portugal
Marine conservation in Portugal
Food waste reduction volunteering in Portugal
Ecuador (currently British government advises against all but essential travel, but other governments may not. Mandatory 14-day quarantine on arrival)
Wildlife sanctuary volunteering in Ecuador
Staying safe
The health and safety of our travellers and partners is top priority. We are following the advice from professionals with regard to borders opening, quarantine measures and the travel industry guidelines. If you're looking to travel in the future, we suggest you monitor the advice too.
Useful links:
Foreign Commonwealth Office travel advice :

FCO
Word Health Organisation: WHO
When should I postpone?
We remain hopeful that future trips will go ahead as planned. Any immediate travel has already been rescheduled with our participants. If you have not rescheduled and would like to, please get in touch, this is free of charge to any of our participants travelling at any time. We encourage you to do this well before you are due to depart, we are more than happy to postpone you today and reinstate your booking as soon as travel is safe.
In the event that the FCO advice changes for your future trip, we shall be in touch with you to discuss options closer to the time of departure. In accordance with travel industry practice, it should be assumed that your trip is going ahead as planned up until at least 3 weeks before departure. At this point we will review recommendations from the FCO. At that stage, we shall contact you to discuss your options going forward, and would encourage you to postpone your trip to a later date (free of charge) or switch you to another trip (trip change free of charge).
Is my trip financially protected if I postpone?
Oyster have always used the best financial protection available for our customers. For those who book flights with us, the trip is fully ATOL bonded. For those who book their own flights, the trip is covered by International Passenger Protection. This means that your payments are 100% protected, so if Oyster were to become insolvent, you would get all that you paid to Oyster back through the ATOL or IPP financial protection scheme.
The plight of the travel industry, airlines and hospitality sector is much in the news right now and we would understand if you feared Oyster might soon cease to exist and you that would lose your money. Please be rest assured, we have every intention to continue trading for years to come, however if you chose to postpone your trip and we were to become insolvent, you would receive all payments made to Oyster back.
How can I protect myself if I want to get a future trip date in place now?
As the situation regarding the pandemic is evolving all the time, we suggest that future travellers take these steps to give maximum peace of mind:
Book a comprehensive travel insurance policy. Read through the policy carefully to make sure that it covers you for the eventualities that you are most concerned about.
Book flights that can be changed easily, or delay booking your flights until closer to your departure date. If the travel situation evolves, this should not come at a great cost to yourself if you need to change your travel destination.
Book early to benefit from our guidance and advice where possible. We are well placed to have a thorough understanding of the situation on the ground at our projects, and can guide you towards the best resources to help you make the right decision for you – remember, your deposit is refundable, but you'll have something to look forward for the future.
We are working with our projects to ensure robust safety procedures are in place before welcoming volunteers and participants back.
We thank you for trusting in us and believing that things will improve and you'll be able to travel again soon. We warmly welcome any questions you may have about new trips or current trips that are in place. Sit tight travellers, your time is coming.
Roger, Anne, Georgie, Jess and Aimee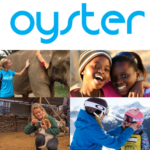 Updated 3rd August 2020