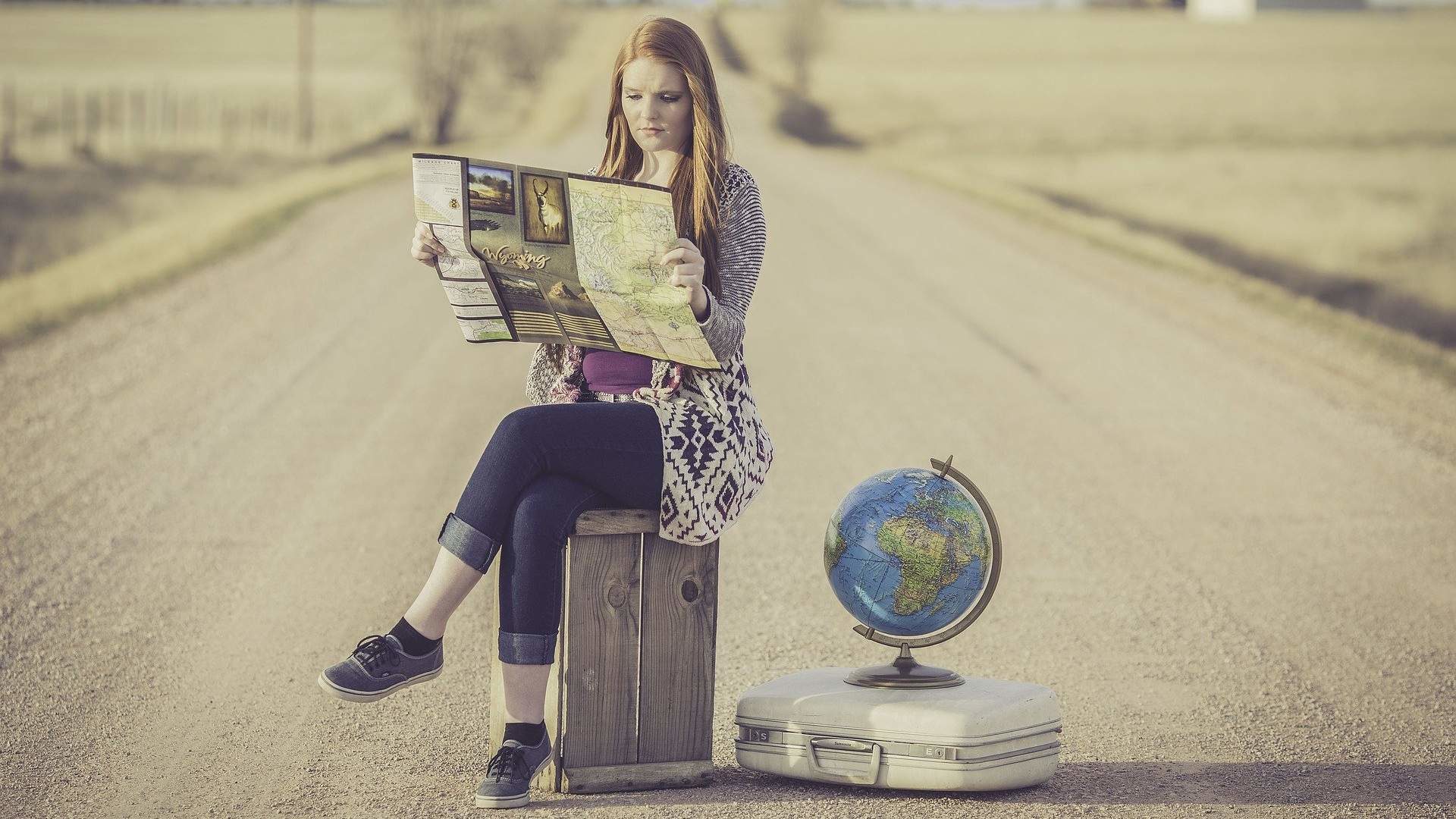 A massive thank you to everyone who is supporting our industry worldwide.

A massive thank you to everyone who is supporting our industry
The Oyster team have been overwhelmed by the support of travellers old and new, and we're driven daily by the fact that so many of you want to get back in the saddle and on the move once more. We're convinced that change is around the corner, and that all who love international travel just need to continue to ride the wave and stay strong. We're very optimistic for the future of our industry and intend to carry on providing fantastic experiences, just as we have been doing since 2006.
This page is designed to provide you with up to date advice on navigating how and when to book, where and when you can travel, and how preparation for a new kind of travel looks. This information is provided for those who are already booked with us and also those about to join us on a path to adventure.
If you would like to receive infrequent emails regarding updates on the pandemic and travelling with Oyster, please fill in the link to our newsletter below or email the team at:
I'd like to book an adventure
We would love you to! And we encourage you to complete an application form so that we can proceed with the next steps of setting up your personal, online information portal. You will no doubt be aware that borders are opening and closing, but rest assured, we are keeping a close eye on the changing government advice and providing as much travel flexibility as necessary.
UK residents:
If you are resident in the UK, here is a list of countries which the UK government approves travel to with details of what measures are in place in-country and on return to the UK. Currently there is an international travel ban in place until 17th May.
Non-UK residents
Please refer to government webpages and advice for rules and regulations in your home country.
Travelling against the advice of government
We have received an unprecedented number of enquiries from people who would like to travel in spite of their government advising against it / if there is mandatory quarantine upon return. It may be possible for us to arrange safe travel for you even if the UK government advises against it. This would involve us introducing you to the in-country team on the ground in order for you to directly explore project possibilities. Please get in contact with us to discuss this viable process and see below for projects that are open.
Open Projects and Borders
Below is a list of countries where some borders are open and where our partners are welcoming participants who can access them. These projects have taken all feasible measures to be prepared for Covid-19 travel – you can read more about the steps taken on the specific webpages.
It is important to note that there may be specific entry requirements such as quarantine and the rules will depend on your nationality and where you are travelling from.
Already there?
If you are already in-country and would like to join one of our programmes, do let us know. Many programmes are fully operational.
Portugal
See Portugal rules here
See UK government rules for travel -currently UK nationals are not permitted entry, but this does not apply to all nationalities, particularly other EU countries
Volunteer with wolves in Portugal
Marine conservation in Portugal
Food waste reduction volunteering in Portugal
Spain
See Spain rules here
See UK government rules for travel -currently UK nationals are not permitted entry, but this does not apply to all nationalities, particularly other EU countries
Volunteer with animals in Barcelona
South Africa
See South Africa rules here
See UK government rules for travel -currently British government advises against all but essential travel, but other governments may not
Volunteer with monkeys in South Africa
Big 5 conservation volunteering in South Africa
Game ranger course in South Africa
Veterinary experience in South Africa
Marine conservation in South Africa
Volunteer sports coaching in South Africa
Volunteer with kids in South Africa
Veterinary internship in South Africa
For families: Volunteer with monkeys in South Africa
For families: Big 5 conservation experience in South Africa
Namibia
See Namibia rules for arrival here
See UK government rules for travel -currently British government advises against all but essential travel, but other governments may not
Elephant conservation volunteering in Namibia
For Families: Elephant conservation volunteering in Namibia
Coming soon!
We have confirmation that some projects openings are just around the corner. Get booking now to secure your place!
What do I need to know about booking during  a pandemic?
As the situation regarding the pandemic is evolving all the time, we suggest that future travellers take these steps to give maximum peace of mind:
Book a comprehensive travel insurance policy. Read through the policy carefully to make sure that it covers you for the eventualities that you are most concerned about.
Book flights that can be changed easily, or delay booking your flights until closer to your departure date. If the travel situation evolves, this should not come at a great cost to yourself if you need to change your travel destination.
You will be required to take a Covid test 72 hours before travel. You will also be expected to take hand sanitiser, masks and surgical gloves.
You should register for email travel alerts from your local embassy to receive updated travel information regarding your chosen destination. Due to the frequent updates for both countries of origin and destination, Oyster believes this to be the most reliable and fastest way to be right on top of current guidance.
Book early where possible to benefit from our expert advice and information on your trip and destination.
We are well placed to have a thorough understanding of the Covid situation at our projects and we can guide you towards the best resources to help you make the right decisions.
Oyster is offering maximum flexibility for those who book with us. See the section below "I have an adventure booked" for details of how your trip planning will progress.
We are working with our projects to ensure robust safety procedures are in place before the return of volunteers and participants. You will be informed of these. Please be assured that we are only reopening projects when strict Covid procedures have been put in place.
Special offers and flexibility
We have a list of 'project specific offers' which you can find under our SPECIAL OFFERS tab on the homepage. Our aim is to be as flexible as possible, so make sure you take advantage of what we can do for you.
I have an adventure booked
If you already have a booking with Oyster then you would have no doubt already been contacted by your destination manager on several occasions. They will endeavour to keep you up to date on how your trip plans are evolving, and remember you can ask our friendly team anything at any time.
At Oyster, we are continuing to monitor the British Foreign Commonwealth and Development Office advice closely and are adhering to their recommendations as and when they unfold. For our travellers from overseas, we are following the advice of your home governments too.
In conjunction with the industry norms, your trip is still considered to be going ahead until 3 weeks before departure, at which point we will review the global situation. A lot can change in the coming weeks, and an accurate judgement can only be made closer to the time of travel as to whether your trip start date needs to be amended.
Uncertainty can be unnerving, so we wanted to be absolutely clear about the options available to you today. Many of our participants have chosen to postpone their trips already whilst we are in the height of this uncertainty, but there are other options available to you as well:
| | |
| --- | --- |
| Option | Changes to payments that are due |
| Postpone your trip to a new date in the future | Any payments due will also postpone in accordance with your new start date |
| Postpone your trip to an unspecified date in the future, within the next 18 months | Your payment schedule will also be postponed until we put new dates in place |
| Change your trip entirely, including destination and dates | Your payment schedule will be amended according to your new dates and trip |
| Stick with your travel dates as they are currently | We can amend your final payment due date to be 3 weeks prior to your departure – please ask if you would like us to do this. |
We are currently working with our partners to establish how to best support our travellers in securing a PCR test before departure, as many countries are requiring their citizens present a negative PCR test before being allowed home. This, as with everything else, may have changed by the time that you travel, but it is important that we make plans.
Several countries around the world are considering implementing mandatory quarantine on arrival – if this is the case, we would discuss your options with you 21 days before departure if travel were possible.
There is much to be positive with in the successful roll out of the vaccination programme and the lockdowns in place around the world to control cases. We are optimistic for travel in 2021, and are looking forward to helping you to get overseas as soon as it is possible!
Our flexibility
Changing the details of your trip
We can change the location or date of any adventure up until 28 days before departure, this will be free of charge.
Postponing your trip
If you would like to postpone your trip to an unspecified date in 2021 or 2022, you can do so, this will also be free of charge.
What happens if Oyster has to postpone / cancel my trip?
We remain hopeful that your trip can go ahead as planned until 21 days before your departure. At this point we will review recommendations from the UK government and the situation on the ground. For UK residents, if the Foreign Commonwealth and Development Office advises against all but essential travel to your destination, we shall contact you to discuss your options going forward. For non-UK residents, we will follow the guidance of your home country government and expect you to keep informed of their advice.
Is my trip financially protected if I postpone?
Yes. Oyster have always used the best financial protection available for our customers. For those who book flights with us, the trip is fully ATOL bonded. For those who book their own flights, the trip is covered by International Passenger Protection. This means that your payments are 100% protected. If Oyster were to become insolvent, you would receive 100% of all that you paid to Oyster through the ATOL or IPP financial protection scheme. Please be rest assured however that we have every intention to continue trading for years to come!
Potential reasons for cancellation or postponement
Travel restrictions may be imposed by either your home country of your trip destination country
Government in your home country decides to restrict all but essential travel at short notice
Any closure of destination borders that prevent entry
Flight cancellations with no alternative options
Roger, Anne, Georgie and Aimee
Updated 19th March 2021