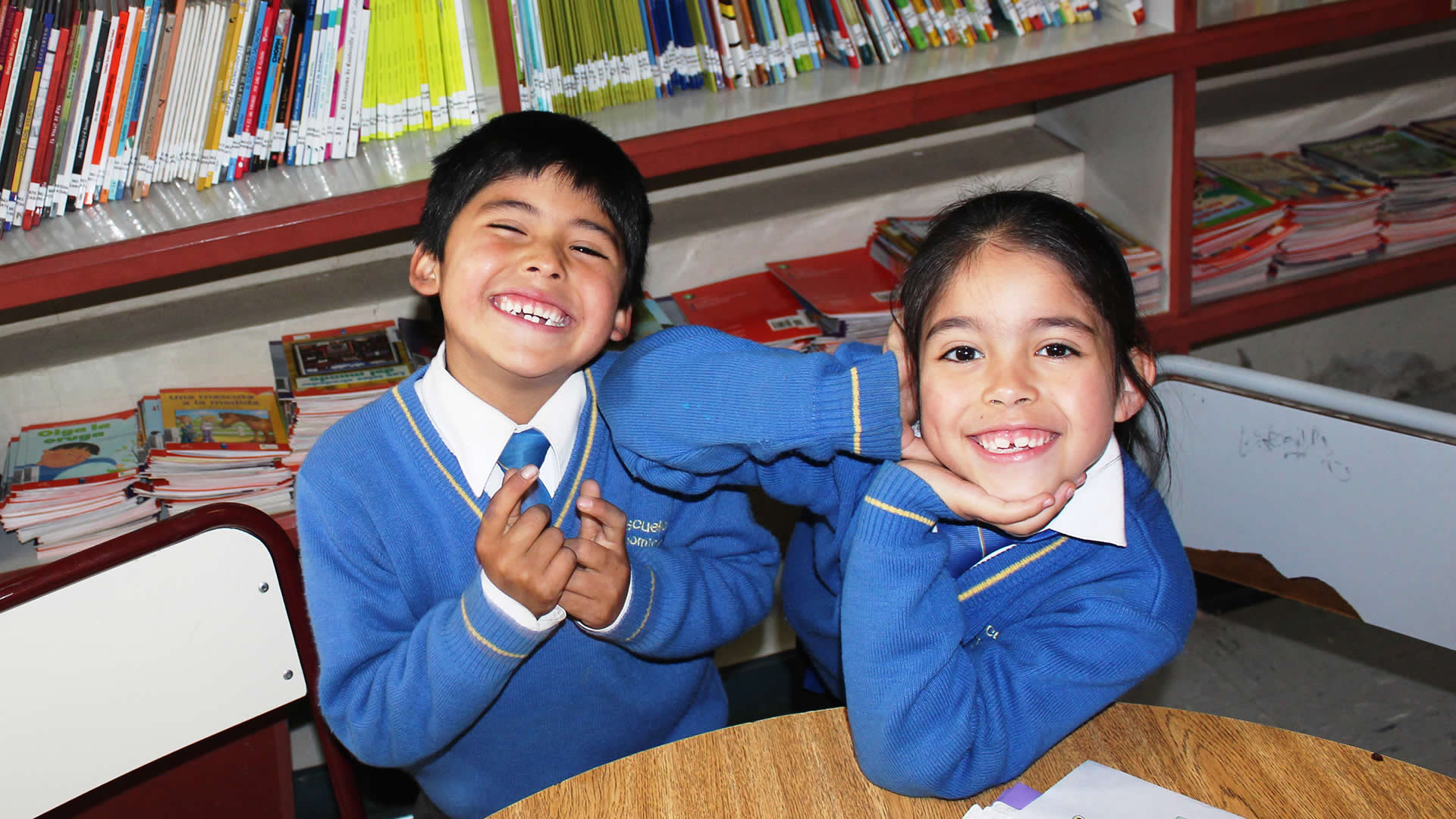 Teaching English or sports, this project allows volunteers to experience Chile whilst helping at local schools. The full Spanish immersion provides the opportunity to speak the language and learn about the culture by living as part of the community. Patagonia is a stunning destination, remote and away from tourism developments, enabling an honest insight into the culture of Chile.
Duration: 8 – 12 weeks (longer options available)
Dates: 12th March – 4th June 2020,
21st September – 14th December 2020.
Also taking bookings for March and September 2021
Eligibility: Fluent English speakers
Age: 18+
Improving your Spanish by conversing with the local people and joining conversation lessons each week
Orientation on arrival, which includes a bike tour of the National Park
Making a valuable contribution to the local community by volunteering in a local school
Experiencing life in a developing part of Latin America, exploring the culture and learning from local people
Living within the community with a welcoming Chilean family
Teach English abroad on this adventure in Patagonia, an amazing opportunity to live in Coyhaique, a remote city in southern Chile. You'll explore the stunning landscapes, contribute to the education of young people and develop your Spanish speaking skills. You will receive 30-minute conversational Spanish classes each week throughout your stay, allowing your knowledge and confidence of the language to develop.
Living in a Spanish speaking country is the fastest way to learn or improve your Spanish. Before you move in with your host family, you will have two nights to adjust to the Chilean way of life whilst staying in a hostel. During this time, you will take part in planned activities to help you meet the locals in your area. Typical activities include cycling, cooking classes and lesson planning at the nearby university.
Teaching or sports coaching in Chile
Teaching English in Chile is an exciting way to spend your time abroad. Volunteers help in selected primary and secondary schools in a friendly city of around 60,000 inhabitants.
The majority of volunteers teach English in selected primary and secondary schools in Chile that have experience of hosting Oyster volunteers. English is important to the local economy, so the children are keen to learn it. Volunteers help as a teaching assistant, but there is also an option to take on your own class (if you have appropriate previous experience). The children are lively and always excited to learn from a native English speaker from overseas!
There is also the option to volunteer as a sports coach. Extra curriculum activities are welcomed, by both students and teachers. The children love sports lessons, as this brings the opportunity to learn outside and use up some of their energy. This is also a great chance for them to learn English in a different setting, especially in topics such as instructions or sporting terminology.
Living with a host family
Living with a host family is the highlight for many volunteers, as you live as a local, and not a short-term visitor. The families are welcoming and enjoy having visitors, supplying plenty of delicious meals and chatting with the volunteers. Many Chilean families host Oyster volunteers each year. Our Oyster representatives and their family live just outside the town and add a further welcome, friendship, and support.
The nature of this programme allows volunteers to learn or improve their Spanish, which happens naturally as you spend time living in a Spanish speaking country. Most volunteers arrive in Chile having at least some basic knowledge of Spanish, perhaps having studied it at school. If you are not sure whether your Spanish level is good enough, don't be put off, just get in touch with us to discuss. The conversational classes that we provide can be tailored to your current level of experience.
You can expect a weekly 30 minute conversational Spanish class during your stay in Chile.
The town of Coyhaique is a fun place to be with plenty of cafés and restaurants and surrounded by mountains and a national park. Many volunteers travel down to the Torres del Paine National Park and get involved in trekking, rafting, glacier hiking and so much more in Patagonia! Our representatives can give you advice on any trips that you want to get involved in.
Volunteers are also drawn to this part of Chile as it so far off the beaten track and not on the way to anywhere else (except Terra del Fuego and Antarctica). Patagonia is still not somewhere many travelers go to. The scenery is breathtaking and includes, glaciers, mountains, and rivers with a backdrop of constantly changing light thanks to its varied weather.
Volunteers in Chile live with a family on their own, although other Oyster volunteers will be very close by.
You will have your own room in the family home but expect to share a bathroom.
You are treated as one of the family but are free to come and go as you please.
Houses are of simple wood construction, a single story often painted in traditional rich Patagonian colors.
Your host family will provide breakfast, a big lunch, and a smaller dinner and show you the Chilean way of life.
Chileans eat well at lunchtime, particularly in winter.
What do I need to know regarding Covid-19?
We have been working closely with our partners in Chile and keeping an eye on the current travel restrictions to ensure we have the most up to date information and give you peace of mind. Please see the links below for more information.
Program updates:
We expect there to be small changes to the program in order to accommodate restrictions in place at the time of travel. These may include:
social distancing
accommodation amendments
private transfers instead of groups
proof of a negative Covid-19 test upon arrival (taken within 72 hours before travel)
wearing masks and other protective clothing
extra health and safety measures
Depending on when you are due to travel, some of these may become obsolete. We advise to be prepared for a quick turnaround of travel arrangements and having back up options should changes need to be made.
Airport: Balmaceda Airport (BBA)
Transfer: You will be collected at Balmaceda Airport on the project arrival date and transferred to your accommodation.

Oyster's representatives are Jacqueline and Ian Farmer who have been working for Oyster since we began.  They are both British and trained teachers and have lived in Chile for most of their adult lives, raising their three children in Coyhaique. Jacqueline runs everything on the ground so you will get to know her well from the start.
Access to your own personal 'My Oyster' account – our online portal where you can find out much more about the program and manage your booking
Dedicated contact time with an experienced destination manager to discuss the project, answer any of your questions and for us to find out more about you
Help and advice from our UK office before arrival and whilst you are away
In-country support
Pre-departure information covering medical, safety and project advice
Gold level, 24/7 Pharos crisis management and incident support cover
Financial protection: ATOL (if we book your flights); IPP (if we don't book your flights)
Thorough orientation on arrival
Accommodation (see the 'accommodation' section above for details)
Advice on visa requirements
Oyster plants a tree in Africa with TreeAid to help reduce the impact of global carbon emissions
Airport pick-up
Hostel accommodation for the first two nights
1/2 day guided bike tour in the national park and other activities included at the start of the trip
Weekly 30-minute conversational Spanish classes
Food – breakfast, lunch, and dinner
Social meet-ups with the rep every two weeks
BBQ at the representative's house
Oyster Worldwide volunteer t-shirt
Oyster luggage tag
Welcome home pack
Certificate of Recognition (on request)
References (on request)
Flights – as an ATOL bonded company, Oyster can book flights for you
You need a valid passport that meets the requirements of the country you will be travelling to
Insurance (covering your time with Oyster and any planned independent travel)
Any costs associated with changing your return flight date if you need to
Independent travel costs
Home country travel costs
Spending money for additional trips, food and entertainment
Visa after 3 months (US$100 approx) if you stay for longer than 90 days
Teaching English in Chile for 12 weeks or more of a gap year in Patagonia is an amazing opportunity for anyone who loves the wilderness yet enjoys being based in a friendly town. Coyhaique is surrounded by spectacular, jagged mountains and you will have plenty of chances to hike, bike, camp, ride and kayak. Not only will your Spanish improve but you will also form incredible bonds with your local host families who give you a taste of real Chile rather than a tourist's view of the country.
A Typical Day in Coyhaique, Chile – written by an Oyster Volunteer
On weekdays, I get up at around eight o'clock and head off to the secondary school.
The classes start at about half-past eight even though they should start at quarter past and the three of us are either given our own class or we split up depending on what classes there are and what the teachers would prefer. At one o'clock, we leave school and head home for lunch – the biggest meal of the day! If you like having the best homemade food around, then you're going to love the meals you have with your family.
In the afternoon, you generally have the choice to go back to school, do something with the group or family. Don't feel bad if you don't go back to school, the teachers will ask you if you're returning, but remember they know you need to experience more than just teaching! For me, I like to do something as a group such as go play tennis with my Chilean Dad and brother or maybe meet with the other volunteers in Cafe Ricer (the infamous 'second home' to the volunteers) for a Hot Chocolate.
In the evening, during the week, you really just chat with your family and improve your Spanish. But, at the weekend is when the evenings get fun. We typically go out to visit a club, but we prefer the pubs and bars with live music to catch up on what we've done throughout the week and just soak in the Chilean nightlife.
Departures are generally in September and March to correspond with the school terms, for a minimum of 8 weeks, preferably 12. Other departures may be possible.
Patagonia is in the Southern hemisphere, so their summer is our winter and vice versa. Generally, temperatures in Coyhaique are similar or slightly cooler than the UK during the same season. Many say the best season is winter with snow on the hilltops and skiing on the edge of town in June. Autumn colors are spectacular in April and groups arriving in March have boasted of swimming in the rivers before the Autumn chill takes hold. Being some way south, evenings are long in November and December.
During the winter, May-July, the locals use wood burning stoves to keep warm. This can increase the air pollution in the local area.
We would recommend budgeting around £50/ $64 per week.
There are plenty of ATMs so you won't need to take all your cash with you.
You won't need a visa for your first 90 days but after that, you will need to apply to renew it for your remaining time in Chile. This costs approximately US$100 and our local representative can help you with this.
You should make sure your passport is valid for the duration of your stay.
Most of our volunteers are independent travelers and you will become part of a group of people from around the world here. It is fine to travel with friends or as part of a small group too, however, the more the merrier!
You should visit your doctor or travel nurse to find out what vaccinations you will need. Your routine vaccinations will need to be up to date. You should follow your doctor's advice.
There is a hospital located in Coyhaique (the city where you will be living and teaching).
Coyhaique will feel small, friendly and safe, however, do take as much care if not more than you would at home, for example not walking home alone late at night and you shouldn't go too far wrong. You will be given advice by the local representative when you arrive and as long as you follow that you will be fine.
All our volunteers live within a mile of the center of town. Being a small town you should be able to get to most places on foot. If you don't want to walk into town, there are taxis (called collectivos) that run on set routes for relatively low fares.
Expect your own room in a traditional family house but to share a bathroom. Most houses are of simple wood construction, a single story often painted in traditional rich Patagonian colors. Heating is normally by a wood-burning stove. Volunteers receive all meals while they are at home and can use washing machines etc. We place volunteers individually with families to ensure they learn Spanish, however being a small town the other volunteers are all close by.
Chilean food (and wine) is good and has Spanish as well as other European influences. In Patagonia, there is plenty of excellent beef and lamb as well as seafood given its proximity to the sea. Breakfast is simple consisting of tea/coffee and toast. Lunch is normally the main meal of the day and unless there is a special occasion evening meal consists of sandwiches. If there is a formal dinner this is usually served after 9pm.
There are plenty of good snacks to enjoy such as empanadas (a sort of Cornish pasty) and pastries are popular too.
Chileans do enjoy alcohol but drink slowly and do not understand the concept of binge drinking.
Vegetarianism is less common than in Europe or North America but vegetarians are very welcome and can be catered for.
Coyhaique has several cafes with good WiFi.  All host families will have WiFi. All schools have good internet access.
Cell phones work well and are cheaper with a local SIM card. We recommend you take an unlocked phone with you and buy a Chilean pay-as-you-go SIM locally in Coyhaique on arrival.
All the Chilean family homes have telephone numbers that you can share with your own family back home.
For most of the year, Chile is four hours behind GMT (GMT -4) but from mid-December to late March during summer the difference is three hours (GMT -3).
Two prong-US-style 220V socket. European 240v appliances do work but can be a little sluggish. Adapters can be bought easily at airports.
Coyhaique is a great place to charge the batteries at the weekend. There are cafés, a park and plenty going on. It is easy to get out of town by bus for a day trip to the coast, to Argentina or just to admire the beautiful landscape.
Most volunteers choose to see the dramatic Torres del Paine National Park that is further south of Coyhaique. Oyster does not arrange this but our representative Ian Farmer can tell you how to plan it.
Supervision will be fairly intensive during the first few days when you will receive a thorough induction and work-related training. Once you are comfortable with things, you might not always have a supervisor working alongside you, but there will always be staff and other volunteers around to help, and you will always be accompanied for any high-risk activities.
Staff at Oyster's head office and in-country will be responsible for your safety and welfare while you are at the project. This will start from the moment you are picked up from the airport until the time you leave your host family. Before and after these times, you will be outside Oyster's responsibility and should make sure that you act safely and avoid risk. This is also true if you choose to leave the project during your time off. We will give you plenty of guidance and advice about this.
Volunteers are free to explore the local area. Provided time off is booked in advance, volunteers can go on trips mid-term. We highly recommend exploring the glaciers and the marble caves. Ian will discuss the options during the orientation.
Whilst teaching, you will have weekends off and you will be able to take a long weekend or a weeks vacation during term time.
Volunteers do not need to have a Spanish qualification but do need to commit to learning some Spanish before they arrive to make the best use of the Spanish conversation classes.
This project gives volunteers the perfect opportunity to learn, or improve, their Spanish. It is truly immersive and you may not spend much time around English speaking people!
Other adventures like this