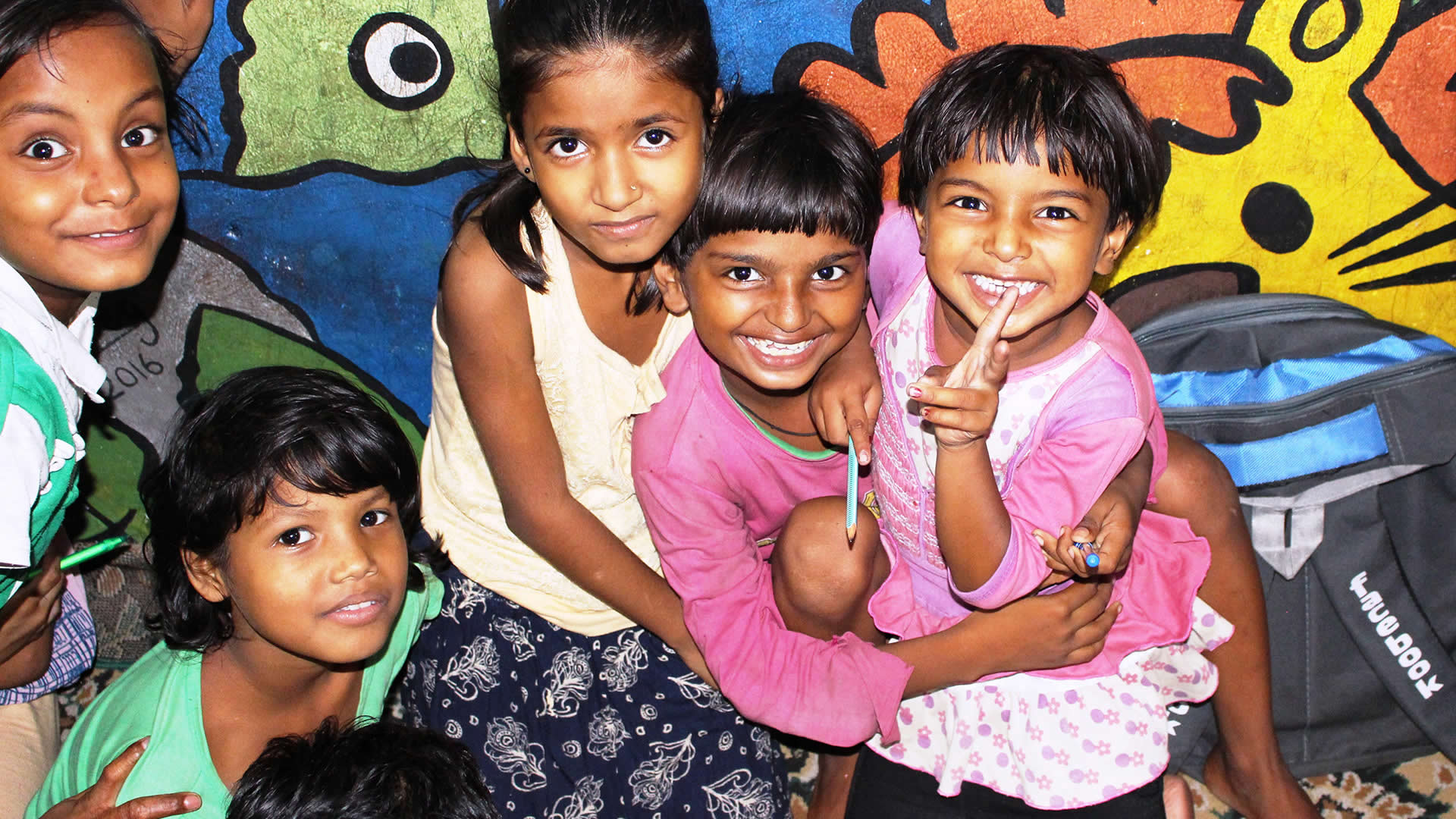 Head to Delhi and work with street children in India, living in the center of the city. This is a thoroughly worthwhile project aimed at hard-working volunteers keen to make a real difference.
Duration: Minimum of 2 weeks
Dates: 2019 and 2020 dates
Arrival day: Sunday
Return day: Saturday
Eligibility: Good English speakers
Age: 18+
Meeting the fantastic children in Delhi
Working with a dedicated team, committed to helping street children in India
Living with like-minded volunteers
Visiting the local attractions in Delhi
Eating delicious, authentic Indian cuisine
Greater Kailash, New Delhi, Delhi, India
This project is located in the heart of India's capital Delhi. With so much to see, it is no wonder that Delhi is frequently visited by tourists. However, as with much of India, Delhi is a city of extremes from the super-rich to the very poor. This project aims to help the disadvantaged children by providing volunteers who contribute to the efforts of a fantastic street children charity, which is working hard to provide areas where children can be safe and learn.
Working with street children
Many children in Delhi live on very little and come from poor families, or have no family at all. This leads to risk of exploitation. This is where you can help. By volunteering with the street children charity, you can give children the opportunity to play and learn. The charity have created hubs across the city that street children up to the age of 18 can attend. There are 8 centers across the city, based in the Old Delhi and Okhla districts. The centers are no further than 30 minute commute from the volunteer accommodation. You will work each day with children, creating games and helping them with their English. The children are always very excited to meet volunteers from around the world.
Delhi is an amazing city. With so much to see it is no wonder that so many travelers regularly return. Working at the centers will give you a unique insight into all the city has to offer. You will have weekends available to travel. You can even visit the Taj Mahal – a 3 hour drive away.
You will live in shared accommodation with other volunteers.
Located in South Delhi, volunteers will be close to local night markets, plenty of shops and restaurants.
Each apartment has WiFi, Air Con, safe filtered water and communal areas.
You will be provided with freshly prepared breakfast and dinner 6 days a week in your apartment.
The food is authentic and delicious. There are also plenty of restaurants nearby.
Language and cultural week
To prepare for your volunteer project, we recommend that you take part in our optional language and cultural week in Delhi for an additional £415.
The week provides an opportunity to relax, get over your jet lag and learn lots about your new home. We provide Hindi lessons, including key words and phrases that you will find useful on the project. You will also explore the sights of Delhi before heading to Agra and visiting the iconic Taj Mahal!
Airport: Indira Gandhi International Airport (DEL)
Arrival day: Sunday
Departure day: Saturday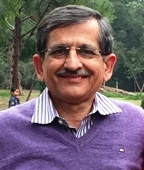 Rajiv and his team are dedicated to ensuring volunteers have a fantastic time in India. Not only are they knowledgeable, they are also keen to share their stories about their amazing country. The team will provide a full orientation and briefing on arrival and will be there to answer any questions that you may have.
Access to your own personal 'My Oyster' account – our online portal where you can find out much more about the program and manage your booking
Dedicated contact time with an experienced destination manager to discuss the project, answer any of your questions and for us to find out more about you
Help and advice from our UK office before arrival and whilst you are away
In-country support
Pre-departure information covering medical, safety and project advice
Gold level, 24/7 Pharos crisis management and incident support cover
Financial protection: ATOL (if we book your flights); IPP (if we don't book your flights)
Thorough orientation on arrival
Accommodation (see the 'accommodation' section above for details)
Advice on visa requirements
Oyster plants a tree in Africa with TreeAid to help reduce the impact of global carbon emissions
Airport pick up
Breakfast and dinner
Oyster Worldwide volunteer t-shirt
Oyster luggage tag
Flights – as an ATOL bonded company, Oyster can book flights for you
You need a valid passport that meets the requirements of the country you will be travelling to
Insurance (covering your time with Oyster and any planned independent travel)
Any costs associated with changing your return flight date if you need to
Independent travel costs
Home country travel costs
Spending money for additional trips, food and entertainment
India e-visa (approx £45)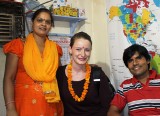 "I was lucky enough to meet the amazing teams that work every day with the children in Delhi. Volunteers who are hard-working and passionate about working with children are greatly appreciated on this project." Sarah
If you are interested in working or volunteering with street children, this is a thoroughly worthwhile project to take part in. The children are full of energy and enthusiasm and they are a lot of fun to be around. The centers are in deprived areas and volunteer help is very much appreciated by the dedicated team and the children that attend.
On your first Monday, you will receive a full orientation.
You will begin volunteering on the Tuesday. Breakfast is served at the accommodation at 8:30am.
Volunteers start at the centre at 10am and the day ends at 4pm.
Lunch is typically anytime between 12:30pm and 2:30pm – volunteers are responsible for their own lunch.
Dinner is served at 6pm.
This project runs all year round. Day one of orientation begins on the 1st and 3rd Monday of every month.
The temperature in Delhi ranges between 13 degrees centigrade (Jan) to up to 40 degrees centigrade (May). Summer is usually very hot and humid. During the winter months, it is usually warm during the day and cold at night.
July and August is monsoon season. This doesn't mean that it is raining all day everyday but there is usually a heavy downpour or two each day and then the sky clears – very refreshing!
A budget of £50 per week should be more than enough to cover snacks and anything else you would like to buy as a souvenir.
Visas must be applied for before departure. 60 day visas are available to nationals from many countries online. Simply visit the Indian Visa Online website for more information.
You will need to keep copies of the following documents whilst in India:
• Passport
• Flight Tickets
• Insurance
• Visa
Most people book as solo travellers. Friends/groups are welcome to apply together.
You should visit your doctor or travel nurse to find out what vaccinations you will need.
Recommendations do change and it is important to discuss your personal requirements with your doctor.
Interns will be staying in south Delhi which is a safe suburb.
You will get a full safety briefing on arrival. Common sense rules apply and there is a curfew for volunteers. There will be in-country support throughout your stay.
You will be staying in shared single sex shared room in a comfortable apartment. Apartments have Wi-Fi, air con and filtered water.
Breakfast and dinner will be provided at the accommodation Monday – Saturday.
Typical Indian cuisine consists of spices and herbs, using ingredients such as chillies, nutmeg, ginger, garlic and cardamom.
Expect a mainly vegetarian diet whilst on the project.
Supervision will be fairly intensive during the first few days, when you will receive a thorough induction and work-related training. Once you are comfortable with things, you might not always have a supervisor working alongside you, but there will always be staff and other volunteers around to help, and you will always be accompanied for any high risk activities.
Staff at Oyster's head office and in-country will be responsible for your safety and welfare while you are at the project. This will start from the moment you are picked up from the airport until the time you are dropped back there. Before and after these times, you will be outside Oyster's responsibility and should make sure that you act safely and avoid risk. This is also true if you choose to leave the project during your time off. We will give you plenty of guidance and advice about this.
WiFi is available at the accommodation and is widely available in shops and restaurants.
You should take an 'unlocked' mobile phone with you to India and purchase a local 'pay as you go' SIM card. This is useful for contacting the representative and the rest of the group as local calls are very cheap. SIM cards cost approx £3 and come with a data allowance. The mobile reception is good.
India 3 pin plug (type D) or 2 pin plug (type C)
There is so much to do in the local area and the reps are on hand to provide lots of advice. Trips to the Taj Mahal can be organised. Many volunteers also explore nearby Jaipur.
In Delhi, volunteers often visit the Red Fort, Humayun's Tomb and the Lotus Temple – to name just a few of the many tourist attractions.
Available start dates each month in 2019:
August: 4th and 18th
September: 1st and 15th
October: 6th and 20th
November: 3rd and 17th
December: 1st and 15
Available start dates each month in 2020:
January: 6th and 20th
February: 3rd and 17th
March: 2nd and 16th
April: 6th and 20th
May: 4th and 18th
June: 1st and 15th
July: 6th and 20th
August: 3rd and 17th
September: 7th and 21st
October: 5th and 19th
November: 2nd and 16th
December: 7th and 21st
Other adventures like this