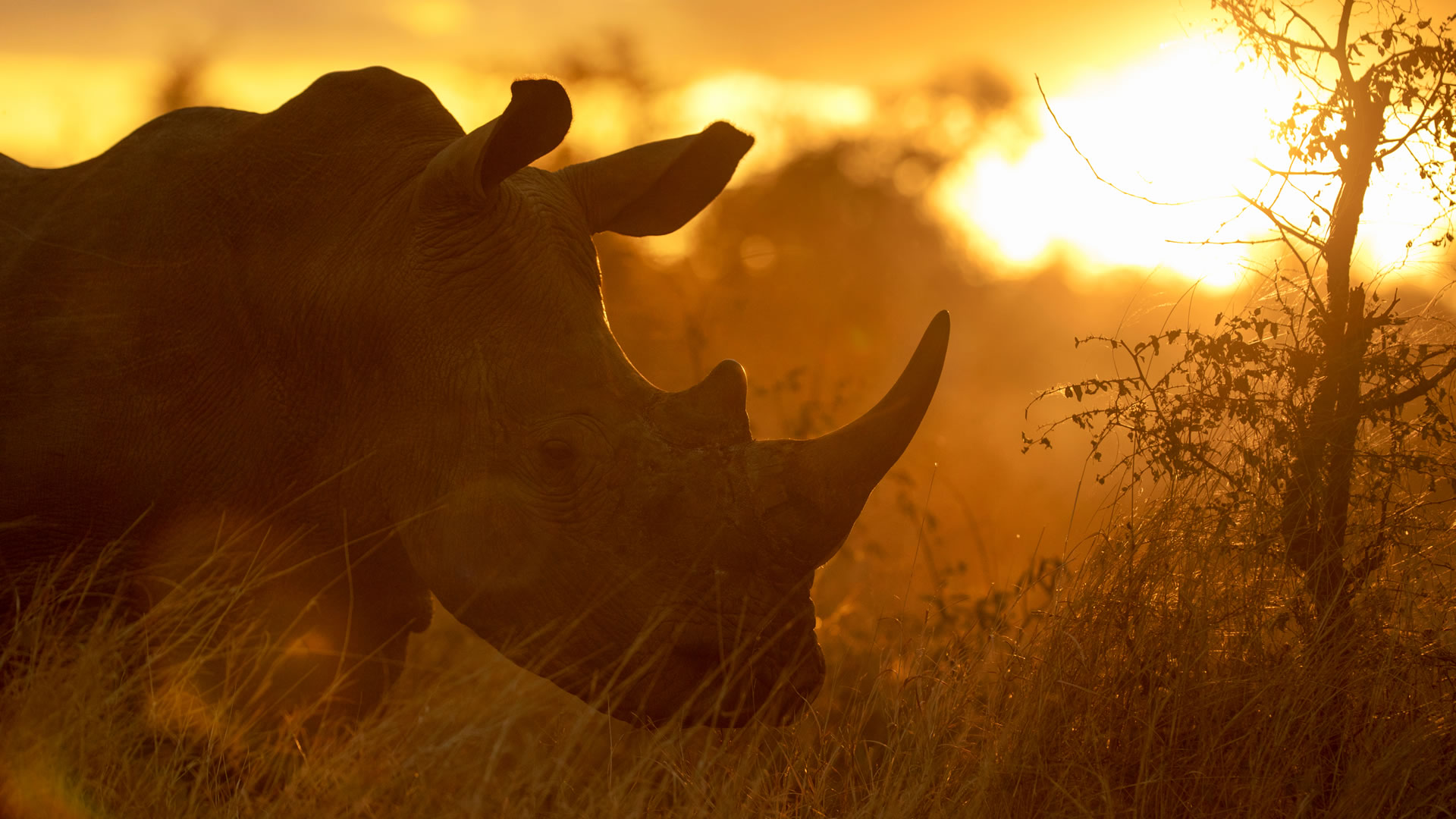 Volunteer with Uganda's only rhino population, located at a beautiful sanctuary deep in the African bush. Rhinos were poached into extinction in the 1980s, and you will be working with a dedicated charity committed to reintroducing them back to Uganda. Your reward after 10 amazing days at the rhino sanctuary, is to head off on a 3 day safari to search for leopards, lions and elephants, before taking a Nile cruise to the foot of the impressive Murchison Falls.
Duration: 2 weeks
Dates: Email preferred dates to [email protected]
Arrival day: Monday
Return day: Monday
Eligibility: Physically fit, independent and with initiative
Age: 18+
Conserve the only rhino population in Uganda, ensuring this species will survive for generations to come
Hands-on rhino conservation alongside leading experts
Enjoy life in rural Uganda, with stunning scenery and wildlife abound
Round off your volunteering adventure in style on the Murchison Falls safari
Working with rhinos – need we say more?!
Entebbe, Central Region, Uganda
The last wild rhino was seen in Uganda in 1982, poached and hunted into extinction. In 2005, rhino conservation charities established this project to reverse that tragic trend and bring these native species back. This is an incredibly exciting project and since its inception, the sanctuary has tripled in size, with almost 20 rhinos now calling this vast area home. Rhino conservation volunteers are welcomed to help these rhinos on their journey to eventual release back to their original habitat.
Your volunteer work with rhinos will be rounded off with an amazing safari to the Murchison Falls National Park, where you will see some of the other incredible African creatures that Uganda has to offer.
Volunteers can get involved in a wide variety of tasks that are so important for the protection of the rhinos and the running of the sanctuary. The work can be very physically demanding in the heat of the African sun, so you do need to be fit for these tasks. Examples can include, but are not limited to:
Rhino monitoring and data collection
Sanctuary conservation work
Animal tracking and identification
Bird and wildlife surveys
Bush skills -rangers will fully train volunteers for the project, but also teach them how to survive in the wild -both on the ground and in the trees.
Community education
School outreach and activities
General sanctuary maintenance
Vegetation studies
Fence patrol and repairs
You are expected to work hard, but your rewards are large too. You will be living in a beautiful part of Uganda, a country which few people have the pleasure to visit in their lifetimes, and will be joining a friendly and engaging team of staff and volunteers alike. Seeing rhinos every day as you work, knowing that all you are doing is to help bring this ancient species back to the wild, is a privilege.
This is one of the popular safari tours that many people do in Uganda, and is a real highlight of your trip.
Once your volunteering period is complete, you will travel through the plains and hills of Murchison Falls National Park to search for lions, elephants, leopards and giraffes on safari.
You will enjoy a cruise to the base of the famous Murchison Falls themselves, where you may be lucky enough to see hippos and crocodiles.
You will enjoy a hike to the top of the falls, which offers superb views over the surrounding area.
The accommodation on the safari is in twin safari tents on a bed and breakfast board.
At the end of the safari, you will stay in Entebbe in a friendly guest house for the night. The following day, you will be transferred back to Entebbe airport.
Comfortable on-site shared volunteer accommodation
Rooms have small porches outside where you can relax with a good book or in the company of other volunteers.
Bathrooms have flush toilets and hot showers.
There is a small plunge pool, a bar, a restaurant and plenty of comfy sofas and loungers to chill out in.
Three meals per day are provided in the main lodge, just a short walk from your accommodation.
The breakfasts usually contain toast and fruit.
Lunches and dinners can be pasta, curry, pizza, stews, rice dishes and vegetable dishes.
Arrangements can be made for people who are vegetarian, vegan or gluten-intolerant.
Is this project right for me?
If it sounds good so far, then absolutely! It is important to be aware that Uganda is a developing country and so things might not always go as smoothly as they would do in your home country. This is all part of the adventure, but not everyone thrives in this enivronment. Independence, initiative and a sense of adventure are key. If you are happy to go with the flow, work hard and embrace Uganda's charms (and imperfections!) you will have an amazing time.
Airport: Entebbe (EBB)
Arrival day: Monday. You will be collected from the airport and taken to a guest house in Entebbe before transferring to the project on Tuesday.
Departure day: Monday

Steve and Rachel both arrived in Uganda in 2011 to work in the tourism industry. They are a fantastic team, and are a great fount of knowledge: Steve is passionate about wildlife and conservation, and Rachel has previously undertaken her own volunteering adventures in Africa. Between them, they are in a great position to support you on your volunteer journey and to help you make the most of your time in Uganda. They also run their own safari and tours company, so they are the ideal people to talk to if you are looking to extend your time in the country.
Access to your own personal 'My Oyster' account – our online portal where you can find out much more about the program and manage your booking
Dedicated contact time with an experienced destination manager to discuss the project, answer any of your questions and for us to find out more about you
Help and advice from our UK office before arrival and whilst you are away
In-country support
Pre-departure information covering medical, safety and project advice
Gold level, 24/7 Pharos crisis management and incident support cover
Financial protection: ATOL (if we book your flights); IPP (if we don't book your flights)
Thorough orientation on arrival
Accommodation (see the 'accommodation' section above for details)
Advice on visa requirements
Oyster plants a tree in Africa with TreeAid to help reduce the impact of global carbon emissions
Airport collection and transfer to a comfortable guest house for your first night
Transfer from your guest house to the sanctuary
Meals and water at the project site
Bed linen
3-day safari including transfer from the sanctuary to Murchison Falls National Park, bed and breakfast in twin safari tents with communal toilets and showers, bottled water, permits, Nile cruise, 2 game drives, driver and guide costs and return transfer to Entebbe
Overnight accommodation in a guest house in Entebbe, including breakfast, on your last night
Return transfer to Entebbe airport
Oyster Worldwide volunteer t-shirt
Oyster luggage tag
On your return:
Welcome home pack
Certificate of Recognition (on request)
References (on request)
Flights – as an ATOL bonded company, Oyster can book flights for you
You need a valid passport that meets the requirements of the country you will be travelling to
Insurance (covering your time with Oyster and any planned independent travel)
Any costs associated with changing your return flight date if you need to
Independent travel costs
Home country travel costs
Spending money for additional trips, food and entertainment
A full passport valid for a minimum of 6 months after your return date
Lunch and dinner costs whilst not at the rhino sanctuary (during safari, and on arrival and departure day)
Visa costs – approx 50USD
Your standard travel vaccines need to be up to date, including hepatitis B
You need to have a Yellow Fever Certificate to enter Uganda
Uganda is a malarial country. You will need to have anti-malaria medication.
Until the early 1980s, two species of rhino were commonly found in Uganda: the eastern black rhino and the northern white rhino. Tragically, all of these rhinos have been poached to extinction, with the last wild rhino seen in 1982. This project was created to re-introduce rhinos to Uganda, and has been making great steps since its foundation in 2005. By joining this mission, you will not only open yourself up to an inspiring conservation project, but you will learn more about this fascinating species.
Oyster assesses projects carefully to ensure that they offer high standards of animal welfare and environmental practice. We also check that volunteers understand key points of good practice before working with animals. To find out more, see our animal welfare policy.
Day 1: Monday. Fly into Entebbe airport (EBB). Collection from airport and overnight in a guest house.
Day 2: Tuesday. Transfer up to the rhino sanctuary in time for lunch and your induction.
Day 3 – 6: Wednesday – Saturday. Immersion in the volunteer project.
Day 7: Day off to relax on site or do some exploring.
Day 8 – 11: Volunteer project continues.
Day 12 – 14: Safari in Murchison Falls National Park. Finish and overnight in Entebbe.
Day 15: Return to the airport and onward flight.
No one day will be the same, but a general idea of a typical day can be seen below:
8.00 Breakfast
9.00 – 13.00 Morning volunteer activities
13.15 Lunch
14.30 – 17.00 Afternoon volunteer activities
20.00 Dinner
The timetable may vary each day, and flexibility is key.
Whilst late-availability is possible, we would advise booking as soon as you can to guarantee your ideal dates.
Like most rhino conservation projects, this is a hands-off project.
The rhinos here are living a life as close to the wild as possible, and it is not a petting zoo.
You will see the rhinos on most days that you are at the project, and will be able to witness their behaviour, their interactions and their majestic size.
The weather in this part of Uganda is largely very constant, with temperatures rarely rising above 29 degrees celsius. The heavy rain season is usually from March to May, with light rains expected from November to December.
Days are warm but nights are often cool and comfortable.
Your costs will be quite low whilst you are in Uganda. If you would like to do some extra activities at the sanctuary, you will need to budget extra for this:
Canoe ride – approx £30
Night walk – approx £30
Nature walk / birding walk – approx £30
When you are not at the sanctuary ie. first night accommodation, safari and last night accommodation, you receive only your breakfast. You should budget about £10 – £15 per meal for 6 – 8 meals, depending on when your flights leave and arrive.
You will need to apply for a visa before you go to Uganda.
This can be done via an online e-visa system and should be done as soon as possible before departure.
You will receive an automated authorisation document by email which you should print and take with you to Uganda. You will need to pay for this on arrival in Uganda – it costs 50USD and is to be paid in cash only in USD.
Your passport should be valid for a minimum of 6 months from the date of entry into Uganda.
Most of our volunteers are independent travellers. It is fine to travel with friends or as part of a small group too however- more the merrier! We have discounts for those who are travelling with a friend, as a couple or in a group. Rhino volunteering holidays are best enjoyed with some good company!
The simple answer to this question is, yes absolutely!
It is important to bear in mind however that this may not be like other holidays that you have taken. Remember that you are volunteering, and this means that you will be put to work! This sort of holiday is a world away from sun loungers and cocktails, with our volunteers often heading home tired but immensely satisfied. The option of a 3-day safari at the end of your volunteer project will hopefully give you the full holiday element, although you will still be going to bed tired after a busy day of wildlife spotting!
You should visit your doctor or travel nurse to find out what vaccinations you will need. Your routine vaccinations will need to be up to date; hepatitis A and Typhoid are likely. You should follow your doctor's advice.
Please check below for where the closest hospital to the project is- your doctor may ask to know this so that they can provide information on rabies.
You should ensure that you have the following in place:
Hepatitis B vaccination
Meningococcal meningitis (menomune vaccine)
Tetanus vaccination (up to date)
Yellow fever (jab and certificate required to enter Uganda)
Rabies vaccination (recommended but not mandatory)
Anti-malarial medication
The sanctuary has a fully stocked first aid kit and members of staff are first aid trained. There are some pharmacies and a clinic located in the local town, just 10 minutes from the sanctuary. The closest hospital is 40 minutes away and there is 24/7 access to vehicles.
You will be based about 2.5 hours from Kampala within the beautiful reserve. Safety is the main priority as you will be living in a reserve surrounded by large endangered rhinos. Staff live onsite and there is 24/7 access to help and assistance. When working out on the reserve, you will always be accompanied by a member of staff, whether that be a game ranger or another expert in the field. You will receive a health and safety briefing on each different activity that you undertake to ensure that you understand it fully. You will receive a briefing on staying safe and healthy on arrival.
Crime in Uganda is mainly concentrated in the larger cities, however you are advised not to walk alone at night time and to always let someone know where you are going and when you will be back if you choose to leave the sanctuary in your downtime.
There is WiFi available at the main lodge where you will be staying. Each person will receive 100MB of free WiFi data that they can use whilst they are at the sanctuary. When that is depleted, you can top this amount up for a nominal fee.
Please bear in mind that you are in Africa, and signal and speed are unlikely to be as reliable as you might be used to back at home.
There is phone reception at the project site.
Uganda is 3 hours ahead of GMT (GMT+3)
The plug is a British 3-pin plug.
Your free time is limited to your evenings.
You will have one day off per week during your volunteer period, in which you can relax with a book by the plunge pool, explore the local town or even do some extra volunteering within the community.
The sanctuary also offers rhino tracking tours if you want to get more rhino time, as well as shoebill canoe safaris, guided nature walks and birdwatching trips for an extra fee.
You are based an hour from Masindi town, and it is 2 hours drive to Budongo Forest where you can track chimpanzees.
You will have one full day off per week whilst you are volunteering.
Supervision will be fairly intensive during the first few days, when you will receive a thorough induction and work-related training. Once you are comfortable with things, you might not always have a supervisor working alongside you, but there will always be staff and other volunteers around to help, and you will always be accompanied for any high risk activities.
Staff at Oyster's head office and in-country will be responsible for your safety and welfare while you are at the project. This will start from the moment you are picked up from the airport until the time you are dropped back there. Before and after these times, you will be outside Oyster's responsibility and should make sure that you act safely and avoid risk. This is also true if you choose to leave the project during your time off. We will give you plenty of guidance and advice about this.
Oyster has personally hand-picked some of the best volunteering projects out there. With so much amazing choice, it can be hard to make a decision. Our Animal Welfare Destination Manager, Anne, has written a guide to help you to choose the best animal volunteering project for you.
Other adventures like this