Taking on the world without a companion is one of the most liberating, life-changing things you can do as a traveller. Is it scary? Yes. Completely out of your comfort zone? Most likely. But the benefits far outweigh the cons with solo travel. Having time to ponder, reflect and enjoy your own company not only does wonders for mental wellbeing, but it can actually improve your relationships with others. There's no other life experience quite like it, and everyone should do it at least once.
But what about safety, you say? As long as you plan, research and take the right precautions, you shouldn't have any problems. Here's how to travel alone responsibly, and the reasons why you need to give it a try.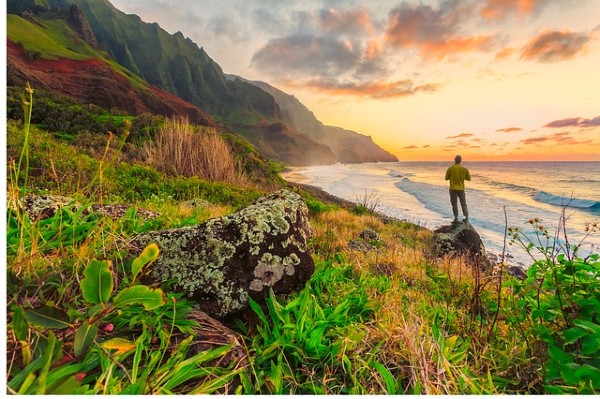 How to Plan Your Trip
Planning is key when it comes to long-term travel. Although you want some flexibility, a general idea of where you're intending to go is important to keep you motivated and focused. Here are some tips to help you plan your solo trip effectively.
Save up and plan your budget – saving up a good amount of money is important (even if you decide to work as you travel). You never know when you might need emergency cash, so the more you can put away the better. Have a budget in place and try to stick to it in every destination you visit. Without a best friend or family member by your side, money management is vital.
Research accommodation – being spontaneous is fun, but booking (or at least researching) accommodation ahead of time is the only way to ensure you are in the right place. Some hotels, hostels or homestays are more solo-friendly than others. If you want to make friends, try to find somewhere with other solo travellers.
Use public transport – if you're trying to save money, don't fly everywhere. Use trains or coaches for a fraction of the price. Although rail and road travel take longer cross-country, there are some amazing scenic routes to make it worth your while.
How to Stay Safe
Safety can be a big concern, particularly for young travellers, inexperienced travellers, or lone female travellers. But there are plenty of things you can do to maximise your safety whilst exploring different countries on your own.
Buy travel insurance – never leave home without it. A good policy needs to have you covered in all emergencies, including medical emergencies, incidents of crime and theft, or natural disasters. Try to find country-specific policies, or cover that has been designed to suit your type of trip (such as multi-destination, long duration, or extreme sports). At the very least, you should get insurance with 24 hour medical assistance in case you are injured or fall ill.
Get vaccinated – if you want to ensure good health during your trip, make sure you get vaccinations before you go. It's important to stay fit and healthy, as getting sick abroad will be tough without friends and family nearby. The NHS Fit For Travel website provides information on recommended boosters or medication for destinations across the world.
Avoid unwanted attention – solo travellers can sometimes be targets for thieves and scammers. Avoid drawing too much attention to yourself and try to blend in as much as you can. Be aware of local etiquette and customs, dress appropriately for each country, and don't wear flashy jewellery or clothing.
Book official tours – safeguard against fake guides by booking with reputable tour operators This is especially important if you want to take part in activities such as white-water rafting, zip lining or quad biking for health and safety reasons.
How to Make Friends
One of the biggest benefits of solo travel is having the opportunity to meet people from all corners of the globe. Here are some tips on making pals wherever you are:
Go to traveller-friendly places – in every town or city, there are usually spots where travellers and backpackers like to go. If you haven't met a bunch of people at your hostel already, head to well-known traveller cafes, bars or restaurants. There are even apps that can help you connect with others on the road.
Volunteer on a project – volunteering work is the best way of meeting people who share the same values and goals as you. Whether you want to get involved in animal welfare and wildlife conservation or you have dreams of teaching abroad, there are so many ways you can make friends.
Be flexible – don't stick to your travel plans religiously. Be adaptable so you can make deep and meaningful connections with others. It's likely you'll meet likeminded people along the way, and you may decide to bring your journeys together. You shouldn't feel tied down to one group either. The world is your oyster and there are so many people left to meet, so it's okay to part ways when you're ready to move on.
Find work abroad – working as you travel not only pays your hotel bills, but it gives you access to large social circles. The hospitality sector is a great place to start for part-time, weekend or gap year jobs.
27 Reasons Why You Should Do It Now
Still not convinced that solo travel is for you? Anyone can do it and have a great time, as long as they put their mind to it and push themselves to try new things. Here are 27 reasons why you should travel and embrace your own company.
Have maximum freedom
Companions are great to have around, but group travel often means compromising your plans. Solo travel is seriously self-indulgent. It's all about you and achieving your own goals.
Meet amazing people
Making friends is easy once you know how. Solo travel is about stepping outside of your comfort zone, and finding the confidence to talk to strangers.
Learn about other cultures
Travel is about broadening the mind and opening up your heart to others. As a single traveller, you'll be interacting with people from all walks of life. Who knows what interesting things you'll discover about their culture, religion or ethnic background?
Gain life experience
Life experience is priceless, and it can help you overcome life's most complex problems and difficulties. It even looks fantastic on your CV and makes you an interesting, employable person.
Love yourself
Are you comfortable with yourself? Can you be content in your own space? Many people embark on solo adventures to "find themselves" and explore their identity. Being on your own will also make you realise that you don't need someone else to make you feel whole.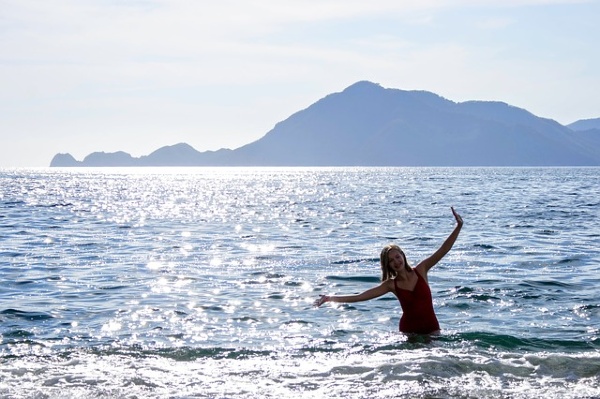 Improve your mental health
Being alone is good for the soul, and can even help you manage problems of depression, anxiety and stress. For those who work in high-pressure environments or anyone who needs a change of scene, a little alone time can be great for wellbeing.
Develop social skills
You'll quickly learn how to start conversations and maintain friendships as a solo traveller. This will enhance your communication skills, and can be hugely beneficial for existing relationships with loved ones back home.
Have compassion and empathy
Opening your mind and heart to other people, and understanding their way of life and their hardships, is the key to being more empathetic. Ignorance and inexperience can be the biggest cause of tension between cultures, and travel can help to mend that gap.
Become a better problem-solver
Groups are made up of different sets of skills. But you'll be forced to figure things out on your own. There's no-one to ask if you can't fix that hole in your jacket or work out bus times in a foreign language. By the time you return, you'll be excellent at problem-solving and can apply those skills to your work.
Make life decisions
Natural born leaders and assertive people naturally float to the top and take the lead in group situations. That means that more passive folk don't always get a chance to shine. On your own, you'll have to make all the decisions, which is an invaluable skill to have.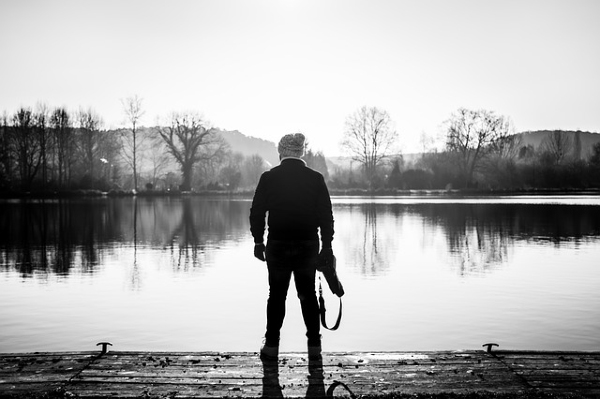 Face your weaknesses
Nobody is perfect, but being aware of our own weaknesses is a good start to improving ourselves. Solo travel allows you the time to get to know yourself and learn about the areas where you might need improvement.
Learn new languages
Travelling on your own is the perfect opportunity to add more languages to your CV. When you're out of your comfort zone, you'll have to work out how to communicate with others and that means learning conversational phrases and sentences to help you get by.
Connect with nature
Solo travel is also a chance to connect with nature. If you want to learn more about the environment, there are many conservation volunteering projects that could help you experience new places whilst giving back to the planet.
Have total independence
Living, working or volunteering on your own in a new country helps you develop your own independence. For those who are used to relying on parents or family members for financial support, this is great life training.
Find a deeper meaning to life
Your gratitude for life will soar when you encounter wild animals in their habitat or hear about the life stories of people in poor communities. This can make you feel deeply connected to the rest of the world, and the people or animals in it.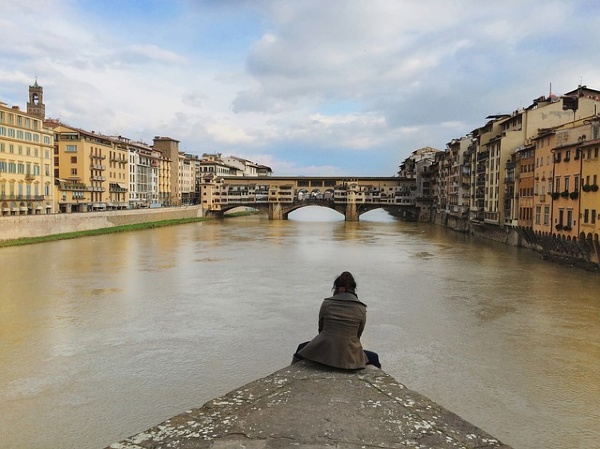 Disconnect from technology
We live in a world where we're always connected through our devices. When travelling to remote areas, embrace the lack of 4G or WiFi and really be present and at one with the world around you.
Help local communities
Tourism helps to pump money into economies, and something as simple as a taxi fare or a snack from a street food vendor helps locals feed their families. You can also make a difference with the lives that you touch through programs such as teaching English to kids or doing sports coaching.
Try food from around the world
Food is one of the things that connects us, and being able to explore the delicacies and dishes from other cultures can be an exciting journey.
Get better at saying "yes"
Once you've experienced solo travel, you'll become more accustomed to saying "yes" to things. This can open your life up to new hobbies, sports, activities, and cultural adventures that take you to exotic places.
Be off the beaten path
Holidays simply don't allow you to immerse yourself in local culture or explore lesser known paths. By travelling on your own, you'll be thrown into the deep end and will get to experience things that aren't listed in guidebooks. If you stay with a host family, they can show you their world in the most authentic of ways.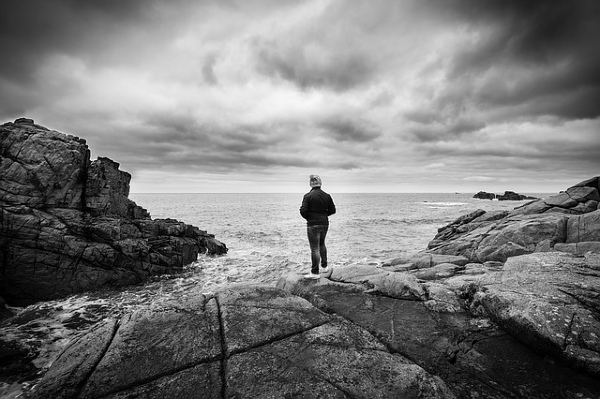 Brush up on world history
Get the chance to learn more about other countries, their history, their traditions and stories from their past. Organised tours can be a great way of seeing all the top highlights.
Budget like a pro
Once you've experienced the backpacker life, you'll become smarter and wiser with budgeting. If you've never managed your own finances, this is the perfect time to learn.
Improve your physical health
Have more time to focus on planning physical activities rather than events revolved around drinking or social dining. Make sure you still have time to wind down with people you meet along the way, but ensure you're staying active everyday too. Booking a trekking tour can be a good way of kick starting your fitness regime.
Hone your intuition
Solo travellers have to be alert and aware at all times, and trusting your gut about who you can trust is something that you'll pick up along the way.
Build lifelong friends
Not everyone is lucky enough to find their best friends at their school or in their hometown. But many have the chance to connect in deep and meaningful ways with other travellers. If you share the same interests and values, you have a friend for life.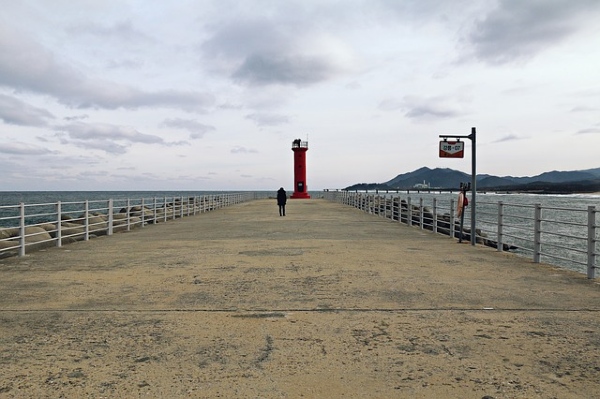 Discover blogging
While solo travel allows us to disconnect from technology, it can allow us to harness technology in useful ways – such as blogging and storytelling. Share tales of your travels with others and you'll never have to worry about being lonely on your journey. This can also be a great way to meet fellow travellers through online communities.
Boost your creativity
Whether you're an arts student or a career-breaker within a creative industry, travelling can give you so much inspiration. Without a permanent companion by your side, you'll have more time to take it all in and fully experience each place.