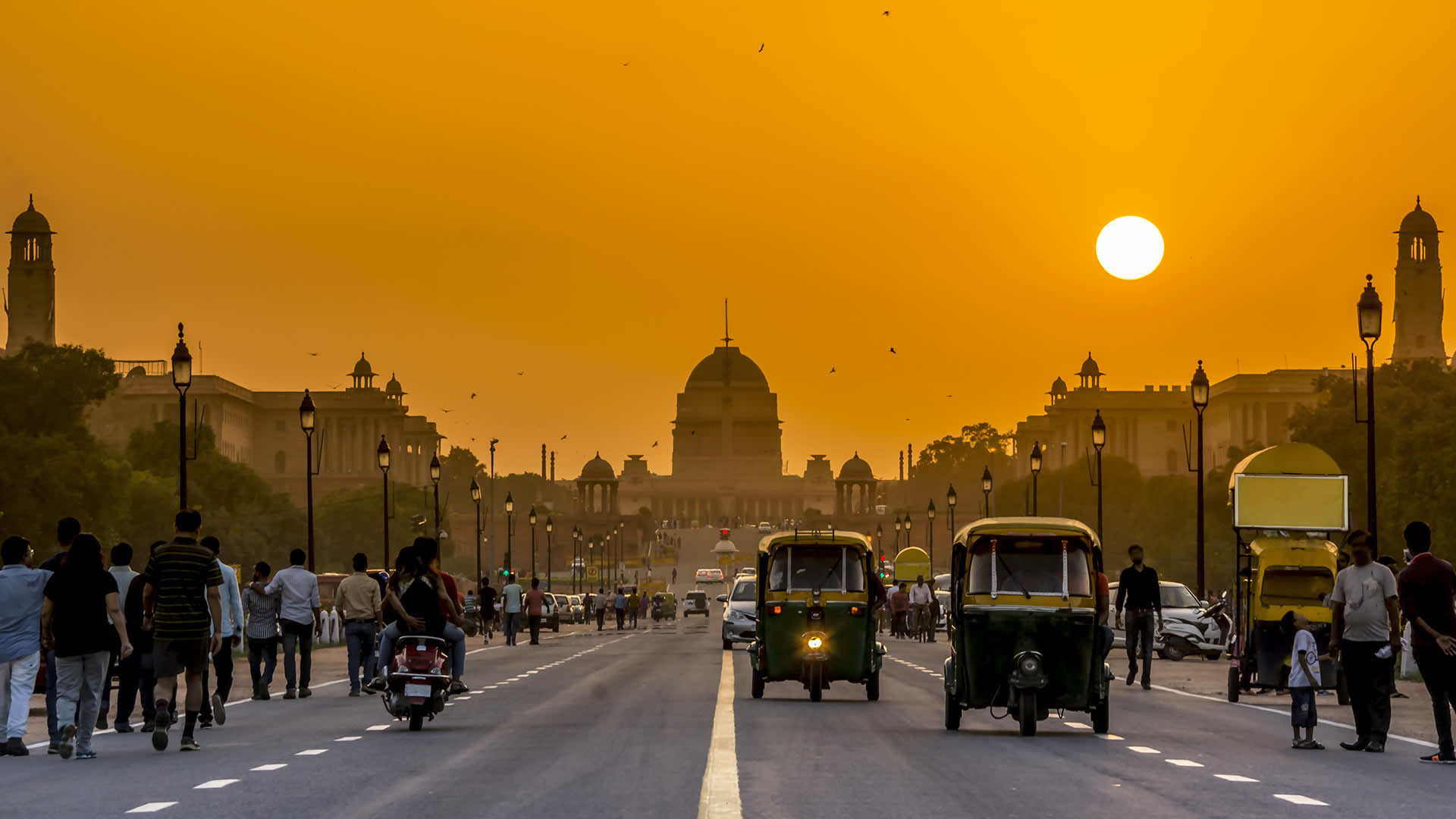 Gain an insight into life as a doctor or nurse abroad in one of the most exciting cities in the world. Choose to work in a range of departments and create an experience tailored to your medical interests.
Before beginning your internship, enjoy our highly recommended week long cultural and language orientation in Delhi and visit Agra, home of the Taj Mahal.
Duration: 2 – 12 weeks
Dates: All year round. Orientation begins on the 1st and 3rd Monday of each month
Arrival day: Sunday
Return day: Sunday
Eligibility: Interns need to be enrolled onto a medical related course, studying or be already qualified
Age: 18+
Boosting your medical experience CV with an internship that makes you stand out from the crowd
Gaining a valuable insight into the Indian medical system and how a large city hospital runs
Living as a local in the bustling, historic city of Delhi
Immersing yourself in Indian culture and enjoying the delicious cuisine
Meeting like-minded people who share your passion for medicine
South Delhi, Delhi, India
Living in bustling south Delhi, your medical internship will take place in a large, 150 bed, hospital. Here you learn from some of the world's best doctors and nurses and gain an incredible insight into life in the Indian medical system.
If you are nurse or medic, or currently studying medicine, nursing or physiotherapy, this medical internship in Delhi gives you the perfect opportunity to shadow and observe professionals and boost your medical CV. You will be assigned to a specific doctor or nurse within their chosen department. We ask that medical interns choose 3-4 departments to rotate around during their stay. Typically working Monday – Friday, you will leave with a real understanding of health care in India and of the life as a medical professional.
If you have a particular field of interest, let us know. Interns can work in numerous departments, including:
Emergency
In Patients Department Wards
Laboratory
Blood Bank
Pharmacy
Radiology/Imaging
Occupational Therapy
Dialysis Unit
Critical Care
General Wards
Orthopaedic
Nursing
Obstetrics and Gynaecology
Physiotherapy
The perfect intern will be flexible, patient and hard-working. Not only will this experience stand out on your C.V. but it will also provide you with experience and knowledge that will be invaluable for your future career.
What experience do I need?
This internship is perfect for people who are studying or qualified in a medical related course. You could be studying medicine,  nursing or a pre-medical course. You need to be interested in pursuing a career in medicine.
If you are not yet studying or qualified, our medical internship in Palampur may be more relevant for you at this stage.
I am loving my time here and the experience has even meant that I may consider a change to my speciality when I return home – Sarah, NHS Junior Sister from the UK
As a valued intern, your time in Delhi will be made as comfortable as possible.
You will live in a comfortable volunteer house in Greater Kailash, South Delhi
Expect to share a room with up to 5 other people
Enjoy hot showers, filtered water, WiFi, air-con, satellite television and western toilets
The accommodation is close to shopping centres, ATMs, cafes and restaurants
The hospital is a 25-30 minute walk, or short auto-rickshaw ride from the accommodation
Food in India is delicious and often not as spicy as you might think!
Breakfast and dinner is provided Monday – Saturday at the volunteer house
Food is tasty and wholesome – mainly Indian cuisine
Organise your own food on Sundays. There are plenty of places to eat locally
Lunch is not provided and a budget of £2-£3 per day would be ample
Language and cultural week
To prepare for your intern programme, we recommend that you take part in our optional language and cultural week in Delhi for an additional £415.
The week provides an opportunity to relax, get over your jet lag and learn lots about your new home. We provide Hindi lessons, including key words and phrases that you will find useful in the hospital.
What do I need to know regarding Covid-19?
We have been working closely with our partners in India and keeping an eye on the current travel restrictions to ensure we have the most up to date information and give you peace of mind. Please see the links below for more information.
Program updates:
We expect there to be small changes to the program in order to accommodate restrictions in place at the time of travel. These may include:
social distancing
accommodation amendments
private transfers instead of groups
proof of a negative Covid-19 test upon arrival (taken within 72 hours before travel)
wearing masks and other protective clothing
extra health and safety measures
Depending on when you are due to travel, some of these may become obsolete. We advise to be prepared for a quick turnaround of travel arrangements and having back up options should changes need to be made.
Airport: Indira Gandhi International Airport (DEL)
Arrival day: Sunday. The internship begins on the 1st and 3rd Monday of every month.
Transfers: You will be met at the airport and transferred to your accommodation ready to start your orientation on the Monday morning.
Departure day: Sunday – you will be taken back to the airport.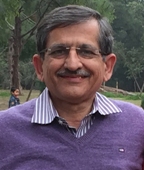 Rajiv and his team of coordinators in India will be looking after you throughout your stay on the programme. The coordinators will have daily contact with you, often at the house at the end of each day to discuss how your day on the medical internship has gone.
On day one of your internship, a coordinator will travel with you (whether walking, by bus or auto-rickshaw) so that you can learn the route.
Access to your own personal 'My Oyster' account – our online portal where you can find out much more about the program and manage your booking
Dedicated contact time with an experienced destination manager to discuss the project, answer any of your questions and for us to find out more about you
Help and advice from our UK office before arrival and whilst you are away
In-country support
Pre-departure information covering medical, safety and project advice
Gold level, 24/7 Pharos crisis management and incident support cover
Financial protection: ATOL (if we book your flights); IPP (if we don't book your flights)
Thorough orientation on arrival
Accommodation (see the 'accommodation' section above for details)
Advice on visa requirements
Oyster plants a tree in Africa with TreeAid to help reduce the impact of global carbon emissions
Airport pick up and return at the end of the project
Breakfast and dinner (Monday to Saturday)
Optional language and cultural week that can be added – highly recommended
Oyster Worldwide volunteer t-shirt 
Oyster luggage tag
On your return
Welcome home pack
Certificate of Recognition (on request)
References (on request)
Flights – as an ATOL bonded company, Oyster can book flights for you
You need a valid passport that meets the requirements of the country you will be travelling to
Insurance (covering your time with Oyster and any planned independent travel)
Any costs associated with changing your return flight date if you need to
Independent travel costs
Home country travel costs
Spending money for additional trips, food and entertainment
India e-visa (approx £45)
Vaccinations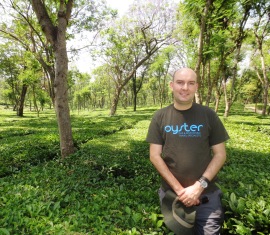 Delhi is like no other city I have visited. It is a real mix of the super-rich combined with scenes of real poverty on the streets. I've never seen so many cars trying to occupy the same piece of tarmac as I did when I visited Delhi!

The hospital we work with in Delhi is well established, has all of the main wards available and is set on a stunning campus. Spending your days here, you soon forget that there is a main road just outside the entrance!
Medical interns can expect to be at the hospital between 9.30am and 2pm Monday to Friday. You will work on a rotation so that you will get to experience a variety of different departments. We ask that you choose 3-4 departments that you are interested in, before arrival.
After work, the evenings and weekends are free to relax in your accommodation with fellow participants or explore the local markets.
This programme runs all year round. Start dates are twice a month on the 1st and 3rd Monday (you would arrive on the Sunday before, ready for your orientation).
Life as a medical practitioner can be stressful and exhausting, but without question, it is one of the most worthwhile career paths out there. This well-organised programme will give you an authentic experience of work as a medical intern in an Indian hospital.
If you are compassionate, hardworking and dedicated, this is the perfect opportunity for you. You can take part on your gap year, summer holiday or career break to widen your medical knowledge.
The experience will give you the edge in future job interviews. As well as enriching your CV, you will meet many other volunteers and interns with similar interests and get the chance to explore India, with its many awe-inspiring sites, colourful festivals and amazing people.
The temperature in Delhi ranges between 13 degrees centigrade (Jan) to up to 40 degrees centigrade (May). Summer is usually very hot and humid. During the winter months, it is usually warm during the day and cold at night.
July and August is monsoon season. This doesn't mean that it is raining all day everyday but there is usually a heavy downpour or two each day and then the sky clears.
To cover the cost of lunch and food on Sunday, we recommend taking £80 a week. However, do take extra to pay for any independent travel or sightseeing you wish to do.
Credit cards are advised for emergencies, as well as enough cash to see you through the first few days, there are ATM's and currency exchanges at the airport and all over Delhi. Two ATMs are very close to your accommodation. The major banks in India are Stat bank of India, ICICI Bank, HDFC bank, Axis, Kotak Mahindra Band and Standard Chartered bank.
Visas must be applied for before departure. 30 day visas are available to nationals from many countries online. Simply visit the Indian Visa Online website for more information. If you are looking to stay longer than 30 days, you will have to visit the Indian Mission (Embassy or High Commission) in your home country.
You will need to keep copies of the following documents whilst in India:
Passport
Flight Tickets
Insurance
Visa
Most people who book with Oyster are solo travellers who meet other volunteers on arrival.
We will certainly try to arrange for you to live with a friend if you want to travel together. Just give us as much notice as possible.
You should visit your doctor or travel nurse to find out what vaccinations you will need.
Vaccinations are usually recommended for the following conditions: Typhoid, Hepatitis A and Tetanus. Recommendations do change and it is important to discuss your personal requirements with your doctor.
The volunteer accommodation is based in southern Delhi in one of the safest parts of the city (Greater Kailash 1). You will get a full safety briefing on arrival. Common sense rules apply and there is a curfew for volunteers. There will be in-country support throughout your stay.
The volunteer house is in a neighbourhood which has access to local markets and restaurants.
There is a new train station close by which will take you swiftly into the city centre if you want to explore at weekends.
Participants will live in a volunteer house in South Delhi. The accommodation has air conditioning and WiFi. The houses have single sex, shared rooms. We are also able to accommodate couples.
We have three volunteer houses. Most have three bedrooms with 4-6 people in each room.
Typically, for breakfast you will be served tea, bread, butter, jam and eggs. For dinner, you will be served delicious Indian food. Typical Indian cuisine consists of spices and herbs, using ingredients such as chillies, nutmeg, ginger, garlic and cardamom.
WiFi is available in internet cafes. There is WiFi at the accommodation, although this can be temperamental.
You should take an 'unlocked' mobile phone with you to India and purchase a local 'pay as you go' SIM card. This is useful for contacting the representative and the rest of the group as local calls are very cheap. SIM cards cost approx £3 and come with a data allowance. The mobile reception is good.
Delhi is 5.30 hours ahead of GMT.
India 3 pin plug (type D).
There will be plenty of time to explore the capital of India and there is lots of history and culture to learn about! The train station is close to your accommodation, meaning that you can easily get to the city centre using a fast and air-conditioned rail system.
An optional, and highly recommended, cultural week can be provided. There are plenty of shops and sights. Don't forget – you can always head to Agra to see the Taj Mahal.
Evenings are free and 2 days a week will be rest days. Some flexibility will be required for shift work.
Medical interns generally finish at the hospital in mid afternoon so the days are not too long.
Supervision will be fairly intensive during the first few days, when you will receive a thorough induction and project-related training. On day one at the project, you will be shown the way on public transport by a member of staff. Once you are comfortable with things, you will travel each day on your own/with other volunteers. On the project you will be supervised by the doctors and nurses you are shadowing. At the accommodation, there will be staff that visit to cook meals and check in with you each day.
Staff at Oyster's head office and in-country will be responsible for your safety and welfare while you are at the project. This will start from the moment you are picked up from the airport until the time you are dropped back there. Before and after these times, you will be outside Oyster's responsibility and should make sure that you act safely and avoid risk. This is also true if you choose to leave the project during your time off. We will give you plenty of guidance and advice about this.
Other adventures like this