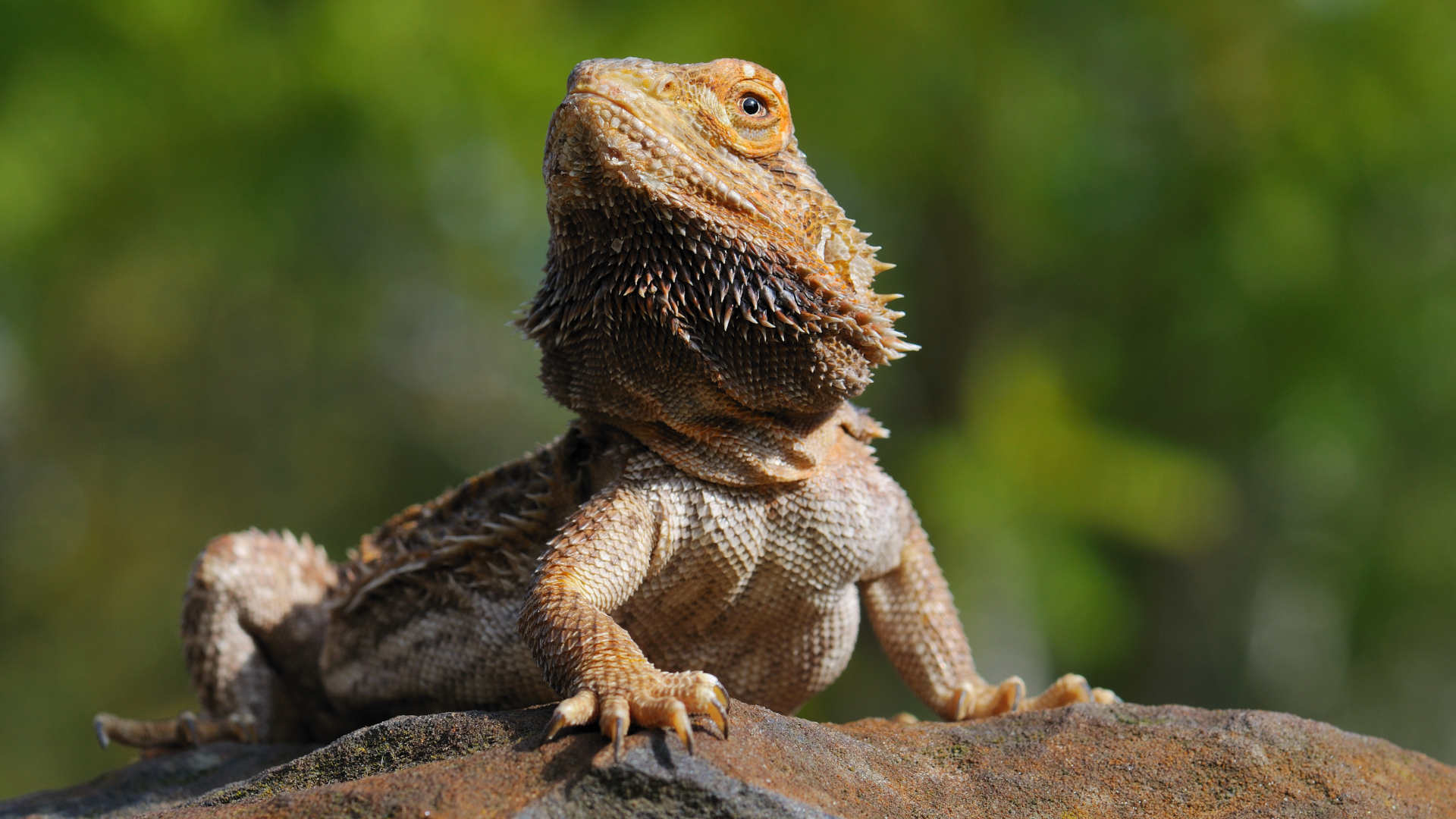 Nurture and protect hundreds of extraordinary animals with your family at this wildlife paradise. The animals range from sun bears to monkeys, macaques to birds and orangutans to otters – with elephants closeby at the neighbouring elephant sanctuary! Your new wilderness home is close to one of Thailand's largest National Parks and some beautiful golden beaches, making it a perfect base for exploring off the beaten track.
Duration: 1 – 2 weeks
Dates: Arrivals throughout the year
Arrival day: Sunday
Return day: Sunday
Eligibility: General level of fitness required. You will walk some steep inclines.
Age: Children must be aged 12+
Live surrounded by amazing wildlife, seeing exotic and fascinating creatures at every turn
Wake up to the sound of birds calling and the the monkeys chattering
See the gibbons swing through the trees – in their past lives, they were caged and captive
Hit the beach and explore the night markets to soak up some of the best that Thailand has to offer
Create unforgettable family memories working together for a good cause
Hua Hin District, Prachuap Khiri Khan, Thailand
Take your family on an adventure to a Thailand wildlife sanctuary situated in the heart of the jungle. Home to over 700 animals rescued from neglect, abuse and the cruel tourist trade, this is an inspirational place to do some family volunteering. You and your family will work as part of a team to create a safe haven for the bears, birds, monkeys, gibbons and macaques and other rescued animals.
The aim of the sanctuary to reintroduce as many of the rescued animals as possible to their natural habitat. Sadly, many of them are too vulnerable for this to be possible, in which case the sanctuary offers a permanent home in an environment as close to the wild as possible.
No two days will be the same as tasks will be tailored to the animals' needs, but your family can expect to be getting involved in a variety of the following activities:
Food preparation for the primates, bears and nocturnal creatures
Cleaning enclosures, eating stations and pools
Routine enrichments for the primates and other animals
Observation of the animals
Building and maintenance of enclosures
The 'water run' – making sure that the animals are well watered
Conservation projects around the sanctuary
As you carry out your various tasks, you will hear the sounds of the monkeys chattering, the bears growling and the birds calling – and to see the animals enjoying their new lives here is a real privilege.
This is a hands-on project and, because of the nature of the work, it can be physically demanding. Because of this, we ask that children are a minimum of 12 at the point of taking part.
You are welcome to take one full day off a week as the volunteering does involves long hours and manual labour. If you want to volunteer on your day off, this is also fine!
The sanctuary is on the Malay Peninsula, approximately 3 hours south of Bangkok. The location is fantastic as not only are you close the sprawling Kaeng Krachang National Park, you are also only 30 minutes from the beach towns of Hua Hin and Cha Am. The sanctuary is located on the outskirts of a small village, and your life alongside the locals means you will feel like part of the community very quickly. There is plenty to keep you all busy when you want to be!
Family accommodation in the heart of the sanctuary
Western toilets and showers with water heated by the sunshine
The accommodation is comfortable yet basic
Communal areas are located at the centre of the sanctuary
Three meals per day provided
DIY breakfast of cereals, toast, eggs and fresh fruits
Lunch and dinner are cooked and provided by local cooks
Food is traditional Thai food with occasional Western options
Most dietary requirements can be catered for including vegetarian, vegan, lactose intolerance and gluten free. Please note, the options will be more limited and you may need to supplement / enhance the meal options, particularly if you are gluten free
This project is not recommend for those with severe nut allergies
Airport: Bangkok (BKK)
Arrival day: Sunday before 14:00. You will be collected from the airport and transferred to the sanctuary
Departure day: Sunday after 12:00

Edwin was born in the Netherlands, and spent the earlier part of his life in the army. Following his army career he worked in Thailand and became increasingly involved in animal welfare. Concerned by some of the practices he saw, he founded the wildlife sanctuary Thailand to provide a home for displaced and abused animals. Edwin has lived in Thailand for almost 30 years, speaks fluent Thai (amongst other languages) and is fully embedded into the Thai culture.
Access to your own personal 'My Oyster' account – our online portal where you can find out much more about the program and manage your booking
Dedicated contact time with an experienced destination manager to discuss the project, answer any of your questions and for us to find out more about you
Help and advice from our UK office before arrival and whilst you are away
In-country support
Pre-departure information covering medical, safety and project advice
Gold level, 24/7 Pharos crisis management and incident support cover
Financial protection: ATOL (if we book your flights); IPP (if we don't book your flights)
Thorough orientation on arrival
Accommodation (see the 'accommodation' section above for details)
Advice on visa requirements
Oyster plants a tree in Africa with TreeAid to help reduce the impact of global carbon emissions
Food
Met personally at Bangkok airport and taken to the project
On your return:
Welcome home pack
Certificate of Recognition (on request)
References (on request)
Flights – as an ATOL bonded company, Oyster can book flights for you
You need a valid passport that meets the requirements of the country you will be travelling to
Insurance (covering your time with Oyster and any planned independent travel)
Any costs associated with changing your return flight date if you need to
Independent travel costs
Home country travel costs
Spending money for additional trips, food and entertainment
Cost of a hotel in Bangkok if arriving too late for the transfer (before 14:00)
You must have your diphtheria, tetanus and polio up to date – without these you will not be allowed to work on the project
Return transfer to the airport
Without enthusiastic and hard-working volunteers, the rescue centre would not be able to run. Families enjoy knowing that they really are making a major contribution to animal welfare in Thailand, and get to see the results of their hard work. Thailand volunteering is a great way to explore a little-explored part of the country and spend time together as a family.
Whilst late-availability is possible, we would advise booking as soon as you can to guarantee your ideal dates. Our projects are very popular and spaces can fill up several months in advance, especially for the months of June to September.
There is no such thing as a 'typical' day at the wildlife rescue centre, but the structure will be broadly as follows.
Morning tasks: 6:30 – 12:00 with a breakfast break and comfort breaks
Lunch: 12:00 – 13:00
Afternoon tasks: 13:00 – 17:00 with comfort breaks
Many of the animals at the sanctuary have been rescued from exploitation, captivity and cruelty. The sanctuary aims to provide them a home where they can live a life as close to the wild as possible. As such, there is a 'no hands' policy here. Whilst you can spend lots of time watching, monitoring and enriching the animals in care here, none of them are to be petted.
Oyster assesses projects carefully to ensure that they offer high standards of animal welfare and environmental practice. We also check that volunteers understand key points of good practice before working with animals. To find out more, see our animal welfare policy.
This project is open to people from all walks of life, and as such you should expect to be with a group of volunteers of all ages. We cannot guarantee that there will be other families there at the same time as you.
Yes, absolutely. This can be arranged by the project staff once you are at the sanctuary.
We do not include the return transfer to the airport for environmental and financial reasons. As there are departures every Sunday, there are often people wanting to go back to Bangkok / the airport at a similar time. This means that volunteers can share a car and divide the cost of the transfer between them. We prefer to encourage shared transfers as it means that the environmental impact is reduced – and ultimately it might save you money too.
Thailand has a tropical climate and as such you can always expect rain and sunshine – and sometimes within minutes of each other! Typically the wettest season is September and October, so you should make sure to have wet weather gear at this time of year. This being said, the rain is often in short sharp bursts and doesn't stop you from doing anything on the project. As a guideline, you can expect:
Cold season: November – February. Temperatures approx 15 – 30 celsius.
Hot season: March – June. Temperatures approx30  45 celsius.
Rainy season: July – August. Temperatures approx25 – 35 celsius.
Wet season: September – October. Temperatures approx 25 – 35 celsius.
We would recommend budgeting approximately £20 per person per week for food and free time activities.
There is really easy access to cash machines from the centre so you do not need to take all your cash with you.
If you are going for over 4 weeks, you might like to consider getting a cash card. Cash cards are a safe and convenient way to take your money travelling with you – they act just like debit cards but do not have the same fees as you might have to pay on your bank cards from home. Check out our blog for details on how the card works here.
No visa is necessary for under 30 days from UK and most western European countries. We will give advice on longer stays.
You will need to make sure your passport is valid for a minimum of 6 months after you arrive in Thailand.
You must have your vaccinations against diphtheria, tetanus and polio. Without these you will not be able to work on the project. You should visit your doctor or travel nurse to find out what other vaccinations you may need.
It is strongly recommended that you are vaccinated against Hepatitis A and B, rabies and tuberculosis. These are entirely optional (at your own risk) as these diseases do occur in Thailand but have not occurred at the centre. Please follow your doctor's advice.
For any more information, including entry requirements related to Covid-19, please see the Fit for Travel website or the UK government's travel advice page for Thailand.
There are medical facilities approximately 30 minutes from the project sites. Larger hospitals can be found within 3 hours drive in Bangkok.
The centre is in a very secure and safe area and a full safety briefing will be given upon arrival. There is a safe on site for storing valuables. You will be sharing on-site accommodation with other volunteers and the coordinators live on site too. This is a hands off project, except with the elephants, and you will be fully trained for all aspects of the role.
The sanctuary is about 20 minutes from the tourist towns of Cha Am and Hua Hin. They are beautiful and used to having tourists frequent them.  Please be aware this is a Buddhist country and you should not have too much flesh on show!
You will be living right in the heart of a small rural village in the sanctuary grounds. Walk five minutes into the small town in order to check the internet, get some laundry done and get to know the locals.
There is intermittent access to wifi at the sanctuary, however this is neither reliable nor fast.  Many volunteers buy a local SIM card to access data on the move.
There is mobile phone signal at the centre and you can receive incoming emergency calls at the centre too
Thailand is 7 hours ahead of GMT (GMT+7)
In Thailand, a mixture of European plugs and American plugs are used.
The local village is just a short walk away and has a night market and shops.
There is an on-site bar which is open until the early evening every day.
Trips are often organised to Petchaburi, Hua Hin and Cha Am in the evening to see the night markets and explore.
There is a weekly trip to a local shopping mall, particularly useful for those with specific dietary requirements
For a night out volunteers can take a taxi to Hua Hin, which has lots of great bars and restaurants and also a night market which sells lots of cheap clothes and souvenirs.
The Thailand animal sanctuary is located on temple grounds, so it is very easy to visit the temple and experience Thai culture on your days off.
There are also amazing beaches just 15 miles away and fantastic hiking in the national park.
You will have evenings free and one day per week off.
You are welcome to take one full day off a week as the volunteering does involves long hours and manual labour. If you want to volunteer on your day off, this is also fine!
Supervision will be fairly intensive during the first few days, when you will receive a thorough induction and work-related training. Once you are comfortable with things, you might not always have a supervisor working alongside you, but there will always be staff and other volunteers around to help, and you will always be accompanied for any high risk activities.
Staff at Oyster's head office and in-country will be responsible for your safety and welfare while you are at the project. This will start from the moment you are picked up from the airport / your hotel until you are due to leave the project on your last day. Before and after these times, you will be outside Oyster's responsibility and should make sure that you act safely and avoid risk. This is also true if you choose to leave the project during your time off. We will give you plenty of guidance and advice about this.
Other adventures like this