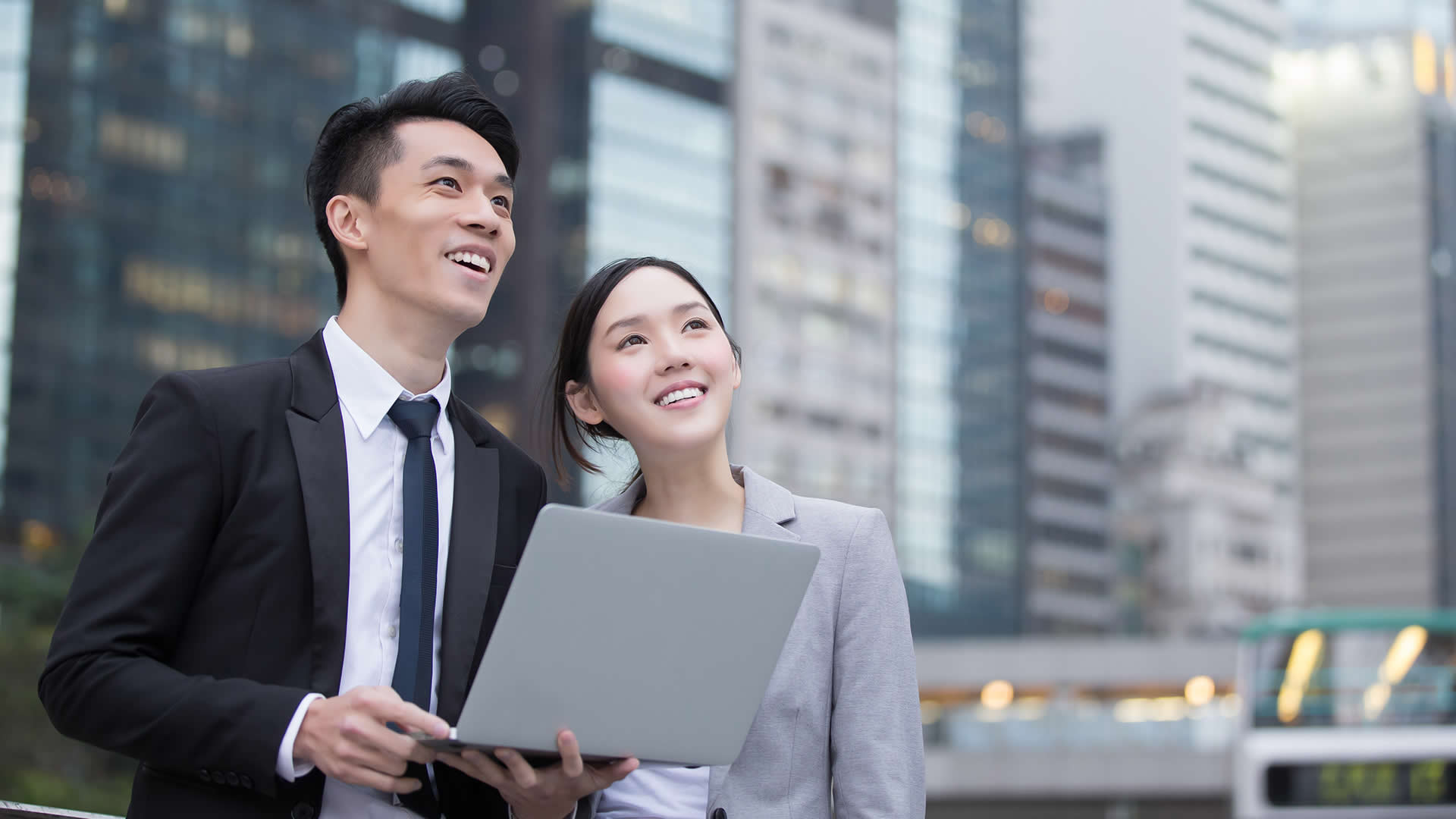 A China internship gives you the chance to work alongside Chinese professionals in a busy team. You will be doing a proper job, as well as gaining valuable insights into Chinese working culture. Whether you join a large multinational or a thriving local company, you'll see how Chinese people do business, socialize and run their organizations.
Duration: 4 – 24 weeks
Dates: Start dates available every month of the year
Eligibility: Native English speakers
Age: 19+
Having a proper job working alongside Chinese professionals – a fantastic experience and great for your CV!
Living like a local, and gaining an insight into how the Chinese think, work and socialize
Choosing from a wide variety of sectors, based on your qualifications and experience
Receiving training, support and regular feedback from your English-speaking supervisor
Improving your Mandarin (or learn from scratch) with our included lessons
Exploring a vibrant city with some amazing tourist sites in your free time
Work placements can be arranged in a wide range of sectors, including business, engineering, marketing, media, HR, accountancy, manufacturing, PR, healthcare and more. The type of internship offered in China will depend on your qualifications and experience, but will always aim to make good use of your skills and develop them further.
Your English-speaking supervisor will get you settled in, manage your workload and provide training and support. You can expect regular feedback, internship certificate and employer reference on completion, as well as support from our team on the ground in China.
Office hours are usually 09:00 – 17:00, Monday to Friday. Like most local workers, you will commute to work from the residential districts each day, but the transport service is cheap and reliable.
You won't be expected to speak Mandarin while at work, but it's important to master some basic phrases so that you can make yourself understood in the city. Three hours of group Mandarin lessons are included per week (or two hours of 1-1 lessons per week).
You will share an apartment with other participants, so that you can socialize and commute in together.
You will have your own private room in the apartment.
Food is not provided on the internship. Kitchen facilities might be limited, but there will be cheap places to eat nearby.
Fancy touring China before or after your internship?
We are excited to offer 16 or 25 day tours of China that can be easily added to the start or end of your trip. For more information, click here.
What do I need to know regarding Covid-19?
We have been working closely with our partners in China and keeping an eye on the current travel restrictions to ensure we have the most up to date information and give you peace of mind. Please see the links below for more information.
Program updates:
We expect there to be small changes to the program in order to accommodate restrictions in place at the time of travel. These may include:
social distancing
accommodation amendments
private transfers instead of groups
proof of a negative Covid-19 test upon arrival (taken within 72 hours before travel)
wearing masks and other protective clothing
extra health and safety measures
Depending on when you are due to travel, some of these may become obsolete. We advise to be prepared for a quick turnaround of travel arrangements and having back up options should changes need to be made.
Airport: Beijing International Airport (PEK) or Shanghai Pudong Airport (PVG)
Arrival: Airport pickup provided
Access to your own personal 'My Oyster' account – our online portal where you can find out much more about the program and manage your booking
Dedicated contact time with an experienced destination manager to discuss the project, answer any of your questions and for us to find out more about you
Help and advice from our UK office before arrival and whilst you are away
In-country support
Pre-departure information covering medical, safety and project advice
Gold level, 24/7 Pharos crisis management and incident support cover
Financial protection: ATOL (if we book your flights); IPP (if we don't book your flights)
Thorough orientation on arrival
Accommodation (see the 'accommodation' section above for details)
Advice on visa requirements
Oyster plants a tree in Africa with TreeAid to help reduce the impact of global carbon emissions
A good quality internship in your chosen field
Pick up at Beijing/Shanghai airport
Welcome dinner on arrival
China orientation and walking tour
Mandarin tuition – 3 hours of group classes per week (or two 1-1 classes per week)
Social events and tourist outings with other interns
Business and networking events
Regular newsletter with information about local events and organized trips
Certificate and reference letter from the company on completion
Local SIM card and a transport card
Certificate of Recognition from Oyster (on request)
References from Oyster (on request)
Flights – as an ATOL bonded company, Oyster can book flights for you
You need a valid passport that meets the requirements of the country you will be travelling to
Insurance (covering your time with Oyster and any planned independent travel)
Any costs associated with changing your return flight date if you need to
Independent travel costs
Home country travel costs
Spending money for additional trips, food and entertainment
You need to provide two references
A copy of your resume/ CV
X2 Visa fee – approximately £150
Make your resume/CV stand out from the crowd with a high quality China internship in a major Chinese city. You'll develop your professional skills and get first hand experience of working life in the world's most dynamic economy. It's a great way to demonstrate your drive, ambition and international credentials to any future employer. Choose the sector you want to work in, your preferred city and length of stay and we'll arrange everything for you. You'll get thorough preparation, Mandarin lessons, accommodation, excellent in-country support and regular meet-ups with other interns.
China is such a vast country spanning thousands of miles that the climate varies radically. China has a variety of temperature and rainfall zones, including continental monsoon areas. In winter most areas become cold and dry, in summer hot and rainy.  It is always best to check the weather before you go, when you know exactly where you will be based.
You will need some money for food, going out, buying souvenirs and any extra luxuries.
You will not be paid on this internship. Some companies may pay a monthly stipend to cover expenses but this should not be expected.
ATM's are widely available in the city and visa cards are widely accepted so you will not need to take a huge amount of cash with you
You will need to apply for a Chinese X2 Visa before you go which costs approximately £150. We will help with this, and provide the necessary paperwork, once you have booked a place on the program.
Most of our participants are independent travelers and you will become part of a group of people from around the world here. It is fine to travel with friends or as part of a small group too however- more the merrier! Just bear in mind we may not be able to place you and your friends with the exact same employer.
You should visit your doctor or travel nurse to find out what vaccinations you will need. Your routine vaccinations will need to be up to date, it is likely that you will need Hepatitis A and Typhoid, and possibly Hepatitis B, Yellow Fever, Malaria and Rabies. You should follow your doctors advice.
There are many hospitals in Beijing and Shanghai, close to where you will be living.
China is a safe country, just be sure to follow advice given by Oyster and the local representatives and use your common sense.
You will live in a city so will be close to all amenities. The public transport is great in China, with even small cities having undergrounds.
Accommodation is commonly a small apartment with 2-3 bedrooms, 1-2 bathrooms/laundry, a living area, a kitchen and a balcony.
Dining in China is a big affair and restaurants come in every shape, size and type. Meals generally involve a selection of dishes for everyone to share including meat, vegetables, rice and plenty of tasty things.
You will be provided with a full orientation on arrival. Throughout the orientation, you will be supervised by the in-country staff. On day one of your internship, you will be accompanied by a member of the in-country staff. When working, you will have a member of staff at the internship that you can discuss issues with. Day to day, you will work independently.
Staff at Oyster's head office and in-country will be responsible for your safety and welfare while you are at the project. This will start from the moment you are picked up from the airport until the time you leave your internship. Before and after these times, you will be outside Oyster's responsibility and should make sure that you act safely and avoid risk. This is also true if you choose to leave the project during your time off. We will give you plenty of guidance and advice about this.
Internet cafés are available in big cities although are declining with the use of smart phones. WiFi is available in a large number of city locations.
There is good service in China but phoning/texting from international phones can cost a lot of money. You will be provided with a SIM card.
China is 8 hours ahead of GMT (GMT +8).
A 3-pin Chinese plug adapter.
China is a huge country with a fantastic range of activities to try and places to explore. It is particularly fun to eat out in a range of places and its always good to practice your Mandarin a bit!
You will be working the equivalent hours of a full-time job. It is likely that you will have 2 days off per week although the exact days may vary by employer (e.g. may not always be weekends).
Other adventures like this