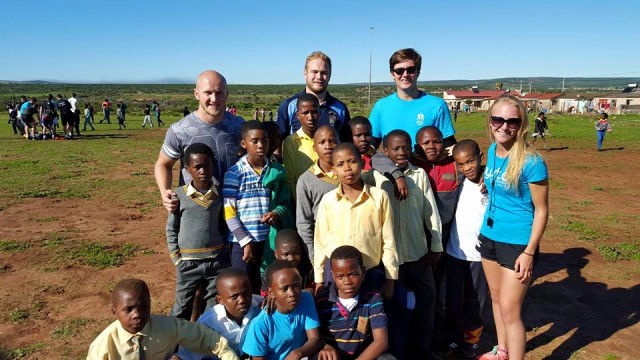 If you are a sports fanatic you probably won't need much persuading to head off and coach sports but why should you choose to coach sports in Port Elizabeth? Check out our reasons below.
Port Elizabeth is known as the friendly city. Who can argue with going somewhere that is described as friendly?!
There are few cities in the world that are as sports mad. Port Elizabeth is home to a number of sports teams including rugby, cricket and football.
P.E. is home to the swanky new stadium – Nelson Mandela Bay Stadium – that was built for the 2010 football world cup, but now regularly hosts large scale rugby union and football matches.
There are lots of township areas around Port Elizabeth which are full of enthusiastic sports-mad kids who are dying to learn from you.
As well as the regular sports games the city hosts a number of exciting sports events each year including Ironman South Africa, the Ocean Racing series, The Herald Cycle tour and the River mile.
The St Georges Cricket ground in P.E. has been hosting sporting events since 1859 and is home the the second oldest South African cricket club.
Port Elizabeth is home to a number of notable South African sports stars including Johan Botha, Shalk Burger and Thinus Delport.
70 % of South Africans do not know how to swim and 95% of those who drown each year are from deprived backgrounds. For kids from townships learning to swim is not only something fun but also something that could help to keep them safe.
If you are interested find out more about what it is like here.