There is no better way to experience nature's beauty and splendour combined with a human's tenacity and desire than a trek across and through some of the world's greatest peaks and sights. Trekking is an escape for some people as much as it is about pushing personal limits to another. It is something that opens up possibilities on an individual and global scale.
Our world is filled with incomprehensible shocks to the senses. Glory and grandeur beyond words are awaiting on every continent. Where man has gone before, trails, history and tales abound; where he has not yet stepped, the earth lies in pristine condition calling out to be discovered. 
It takes a brave, committed and ambitious individual to set out on a trek, but the rewards speak for themselves. Life-long memories, humbling experiences and a greater sense of the size and intricacy of the world are but a snippet of the recompense for dedicating yourself to preparation and training. Undertaking a trek can and will change your life.
Here are 21 of the best treks that you can find around the world.
1.Annapurna Base Camp (Nepal)
One of the most intensely scenic treks in Nepal, and indeed the world, the Annapurna Base Camp route surpasses altitudes of 4000m. At a grading of 'moderate', it is a trek open to committed individuals as well as seasoned veterans who will equally be left amazed and moved by the region. You will be taken to a plateau surrounded on each side by immense mountains, known as the Annapurna Sanctuary. Considered sacred by local people, you will discover why as you look up to soaring, majestic peaks.  
2. Routeburn (New Zealand)
Overlapping two National Parks, the Mount Aspiring National Park and Fiordland National Park, the world-renowned Routeburn Track can be found on New Zealand's South Island. The highest point is the Harris Saddle from where you have unobstructed, long-distance views in many directions. With a history of use dating back as far as the late 19th Century, the track is known for its stunning mountain peaks, breathtaking lakes and beautiful waterfalls. The track is suitable at any time of year and is recognised by the New Zealand Department of Conservation as a 'Great Walk', with four maintained huts along the walk.
3. Everest Base Camp (Nepal)
A bucket list sight not just for trekkers, but many people around the world, Everest is the star of the show, but by no means the end of the attractions on this journey. Reaching altitudes of up to 5,500m, you will cross majestic rivers, visit Sherpa villages and Buddhist monasteries on your way. In the moments when you pause to regain your breath, you will have it taken in a very different way as you marvel at your surroundings. Graded as 'moderate to strenuous' the Everest Base Camp trek is a real challenge and requires a good level of fitness. The round-trip will take a minimum of around twelve days, and with outstanding views of the world's tallest mountain throughout, they promise to be among the best of your life.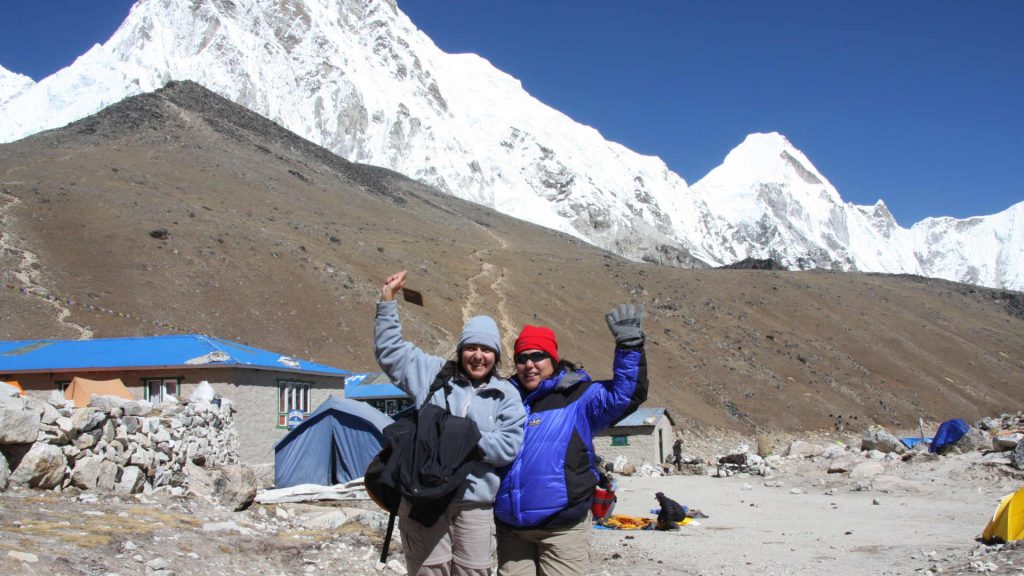 4. Adam's Peak (Sri Lanka)
A significant pilgrimage site for Buddhists, and considered holy by some Hindus, Muslims and Christians, there is no shortage of people clamouring to climb Adam's Peak in central Sri Lanka. The mountain is accessed by six trails providing visitors with options and possibilities, dependent on ease of access and hiking ability. Featuring around 5200 steps, people from around the world visit each year. Many people start their ascent in the middle of the night in an attempt to reach the peak in time for sunrise – an immensely rewarding experience for those who manage! The trek is a great cultural experience, one holding huge importance to so many around the world.  
5. Kailash Circuit (Tibet)
One of the most beautiful and sacred treks available in the Himalayas, the Kailash Circuit as a reputation for being one of the most challenging religious pilgrimages in the world. Its importance is furthered by it being the source of the giant rivers of India including the Brahmaputra and Indus. The tradition of pilgrims making the trek is thought to date back thousands of years, with some people believing it will free them from endless cycles of birth and death.
6. Snowman Trek (Bhutan)
Widely considered the most challenging trail in the world, the Snowman Trek traverses the spine of the Himalayas between Bhutan and Tibet. Typically taking around a month, the route is gruelling and at times isolating, with the outside world a distant memory. The crescent-shaped trail crosses the peaks and valleys of eleven mountain passes. Incessant snow and rain add to the difficulty of the route, which should only be attempted by serious hikers experienced in such conditions. Including some of the world's highest mountain passes, completing the trek is a feat worthy of a champion.
7. Poon Hill Trek (Nepal)
A shorter exposure to the Annapurna region than the Base Camp trek, the Poon Hill Trek is an incredible way to be introduced to the area and trekking in general. It reaches a maximum altitude of 3,210m and is suitable for all reasonably fit walkers. Varied landscapes, magnificent views and a taste of mountain culture make this trek a star attraction in its own right. Poon Hill brings the possibility of mountain trekking alive for the average person with limited time, yet its own enticing pull makes it a lure to the more experienced trekker too. If this is you, why not double up and complete this trek alongside the Annapurna Base Camp trek?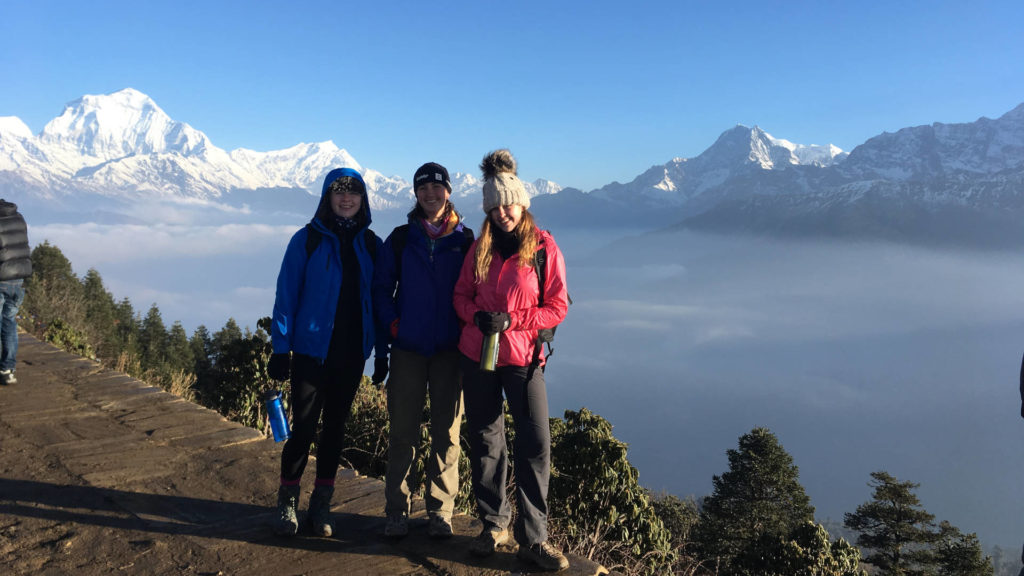 8. El Camino de Santiago (Spain)
Known as the Way of St James in English, El Camino de Santiago, in Spain, has been a pilgrimage since as early as the 9th Century. Considered a rite of passage for serious trekkers, the trek contains a network of pilgrims' ways leading to the shrine of the apostle Saint James the Great, found at the cathedral of Santiago de Compostela in Galicia. Many follow the route as a spiritual path, but it is also famous among hiking and cycling enthusiasts for its path through villages, monasteries and vineyards, as well as having exceptional views of the Pyrenees.
9. Zanskar Gorge (India)
Best experienced in January and February when conditions are at their coldest, the trail sees you walking in between cliff faces that in places are nearly vertical and over 600 metres high. Taking roughly six days, the trek connects the villages of the Zanskar Valley with Chilling, a village lying on the road to Ladakh. Not one for the faint-hearted, temperatures at night plummet to around -25°C.
10. Cinque Terre (Italy)
Another trek open to beginners is the stunning Cinque Terre in Italy. Leading you along the Italian Riviera, this short hike will lead you through beautiful Italian villages, past glamorous beaches and past some of the most picturesque spots in Italy. Along the way, you will find countless opportunities to delve that bit deeper into Italian culture with stop-offs to indulge in mouth-watering food and wine. Italian hospitality at its best! 
11. John Muir Trail (USA)
Running for over 220 miles through California's Sierra Nevada, the John Muir Trail is one of the most popular in the United States. There are six mountain passes along the route, one of which reaches well over 4000 metres, and much of the route is over 3000 metres. Taking in famous areas such as Yosemite National Park, Sequoia National Park and Kings Canyon National Park, the trek will take around twenty days to complete and is characterised by beautiful valleys and creaks. The best time to visit is between June and November.
12. Upper Mustang (Nepal)
Considered one of the best places to visit in the Himalayas, the Upper Mustang region was off-limits to foreigners until 1991. Still, a permit is needed to access the area. This has, however, had the hugely positive effect of enabling the region to maintain its ancient culture which remains largely similar to what it is thought to have been 2000 years ago. Trekking the region will take you past snow-capped peaks, wind-carved canyons and sublime valleys. A truly special trek, you may encounter villagers who inhabit the area who have been known to warmly welcome visitors into their homes for a unique, local experience.
13. Inca Trail (Peru)
A world-famous trek and sight, the Inca Trail is synonymous with Peru and hugely popular around the world. Still consisting of much of the original Inca construction, the route is famed for its ruins, high mountain passes and varying environments. With sensational views of the Andes, there is a reason for the great popularity this trek has established with people all over the world. It is most popular between April and October.
14. Mount Fuji (Japan)
Japan's highest mountain is an active volcano and the seventh highest peak of an island in the world. At 3776 metres it is a challenge and a fairly steep ascent, but considered doable even for beginners. It is climbed by hundreds of thousands of people each year, with beautiful sunrises viewed from above the clouds among its greatest attractions. Its cone-shaped top is exceptionally symmetrical and is a recognisable picture associated with the country.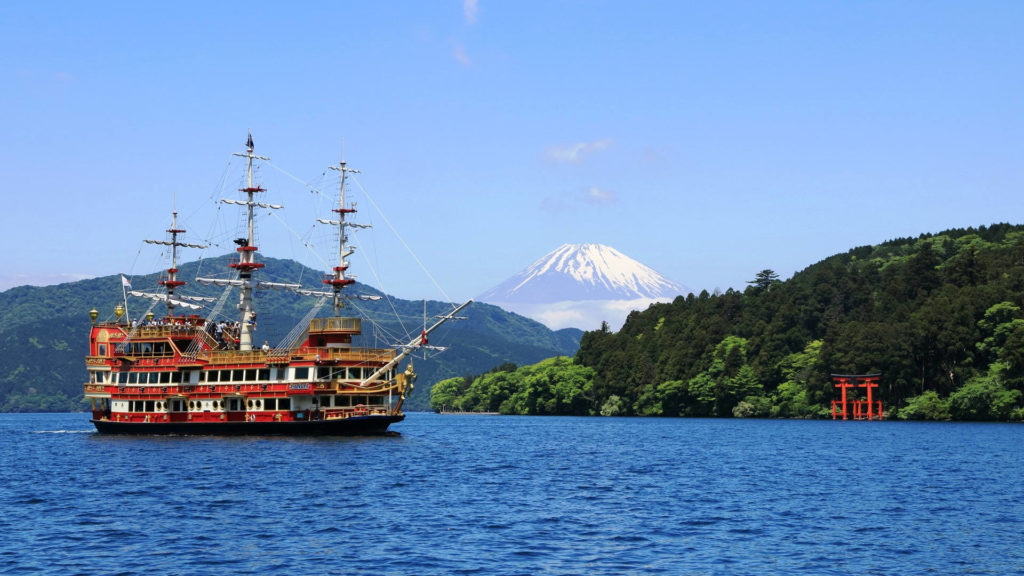 15. The Great Wall of China
Stretching over 13,000 miles across China, it would take an average walker around twelve months to cover the whole trek along the length of the wall. While that is not a feasible objective for many, it is possible to select a portion of the wall and go about taking that trek on.
16. K2 Base Camp (Pakistan)
Thought of as one of the world's great treks, the K2 is the second tallest mountain in the world and a once-in-a-lifetime opportunity. Taking around twenty days to complete, the highlight of the trek is Concordia, often referred to as the "Throne Room of the Gods". Unfortunately, this is an incredibly hard trek to organise due to its location and security concerns in Pakistan. It does, however, remain one of the best treks in the world, with stunning scenery and breathtaking views in abundance. You should take great care to research and seek expert advice before even considering travelling to the region, though.
17. Mount Kilimanjaro (Tanzania)
The dormant volcano is the highest mountain in Africa and the highest free-standing mountain in the world. Unique as a trek because of the varied ecosystems that participants pass through, Kilimanjaro has been the subject of many scientific studies because of its shrinking glaciers and disappearing ice fields. The mountain's challenge comes from low temperatures and high altitude; its highest point is nearly 6,000 metres above sea level. However, it is not considered as difficult as treks in the Himalayas and the Andes. 
18. Markha Valley (India)
A trek that is simple to organise and one of the most famous in Ladakh, India, the Markha Valley crosses three passes and follows the picturesque banks of the Markha River valley. Taking in the passes of Stok La, Kongmaru La and Gandla, the trek can take between six and eight days and passes Buddhist monasteries, villages with ten to fifteen houses and high altitude pastures.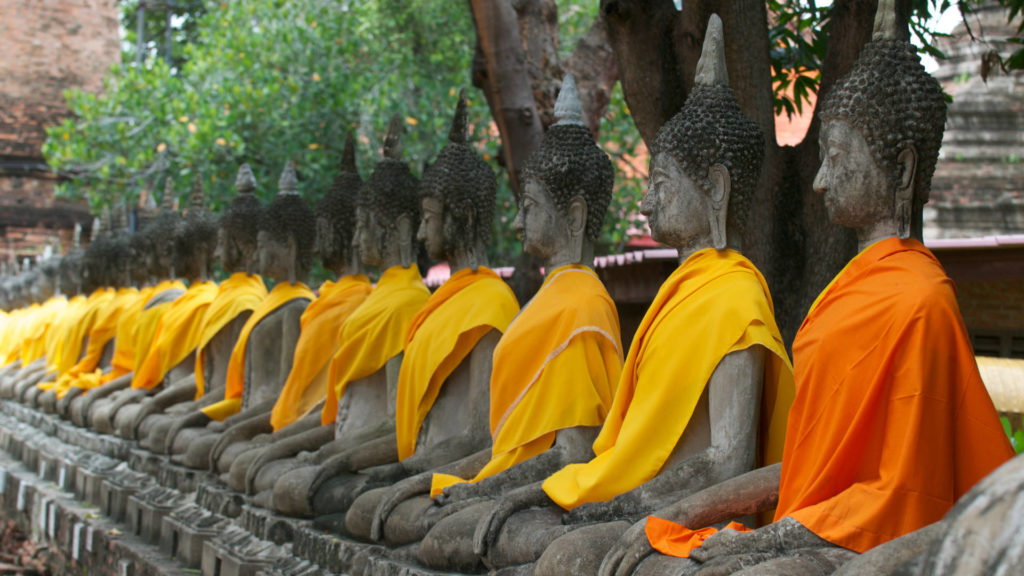 19. Jyrgalan Valley (Kyrzgkstan)
Lush, bright and fresh in the summer months and a rich, wintery landscape covered in powdery snow by winter, the Jyrgalan Valley is an ideal place for trekking. Stunning nature and tight-knit communities intertwine giving visitors a warm welcome to Kyrgyz culture and hospitality. One of the premier treks in the region is to Boz Uchuch Lakes. Highlights include exceptional views and seeing wild horses roaming in the valleys.
20. Missinaibi Headwaters (Canada)
One of the toughest treks across frozen lakes, rivers and rugged terrain in Canada, you will have to carry all your gear including supplies to last comfortably over ten days in sub-zero conditions. A feat worthy of bragging about, this one is only suitable for experienced trekkers with very good fitness levels. Some of the best winter scenery in the world is your reward, and a sense of achievement above anything you will have felt before. Packing your bag, complete with an axe, ice pick and wood stove will start to make what you are about to do feel absolutely real.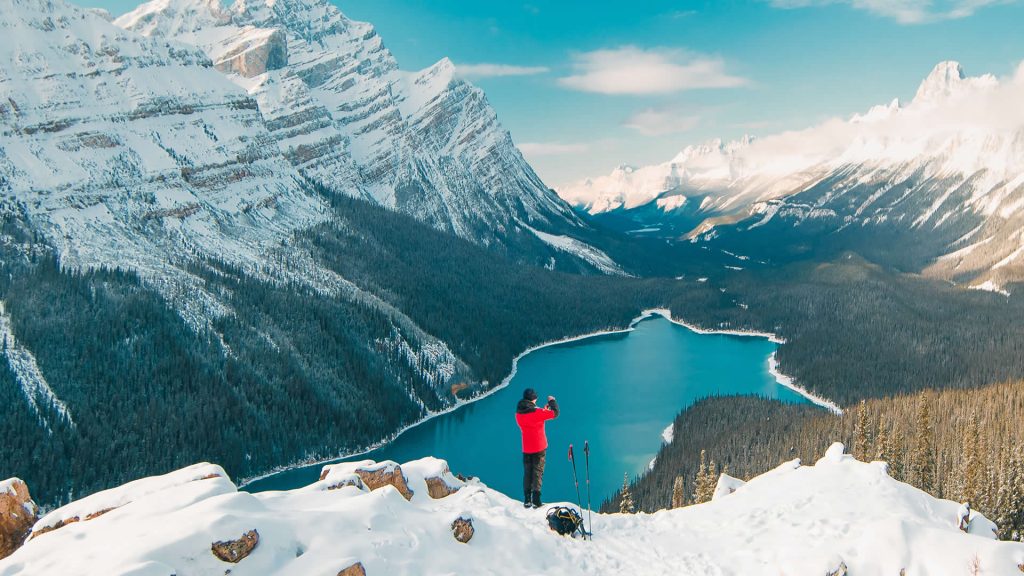 21. Great Ocean Walk (Australia)
Ending at the world-famous Twelve Apostles, this 56-kilometre trek takes you along the rugged Victorian coast in South Australia. Featuring secluded beaches, excursions through forests and plenty of Australia's fascinating wildlife (obviously including kangaroos!), the trek is possible for people of all abilities and experience. Taking up to four days to complete, the route is stunning and an amazing insight into what Australia has to offer in abundance.
If you are looking for a trip that will elevate your worldly experiences to a whole new level, taking on the challenge of one of the world's great treks is a great place to start. With varying difficulties, but little variation in the quality memories you are guaranteed, there is an incredible experience waiting out there for everyone.