We've all heard the stories from those people who have dropped everything, taken a gap year gallivanting off to places around the globe and never looked back. They're quick to tell us of the waves they've tackled, wildlife they've encountered and snaps they've shot of some of the finest landmarks the world has to offer.
A recurring destination for fun and experience-seeking travellers is Australia. The sixth-largest country in the world, it is little surprise that it attracts so many visitors and with it being brimming with exceptional sights and activities, it is even less surprising that those visitors don't ever seem to want to leave.
From the world-famous sights of Sydney's Opera House and Harbour Bridge, to the magnificent Three Sisters in the Blue Mountains and the sublime Great Barrier Reef (considered one of the seven wonders of the natural world), Australia is packed with instantly recognisable sights that pictures just don't do justice to.
Further fame is attributed to its culture and lifestyle, sporting heritage and of course, its wildlife. Australia is a vast and varied country and to fully explore the land is a time-consuming, but fantastically rewarding experience as testified to by the sheer number of people who try.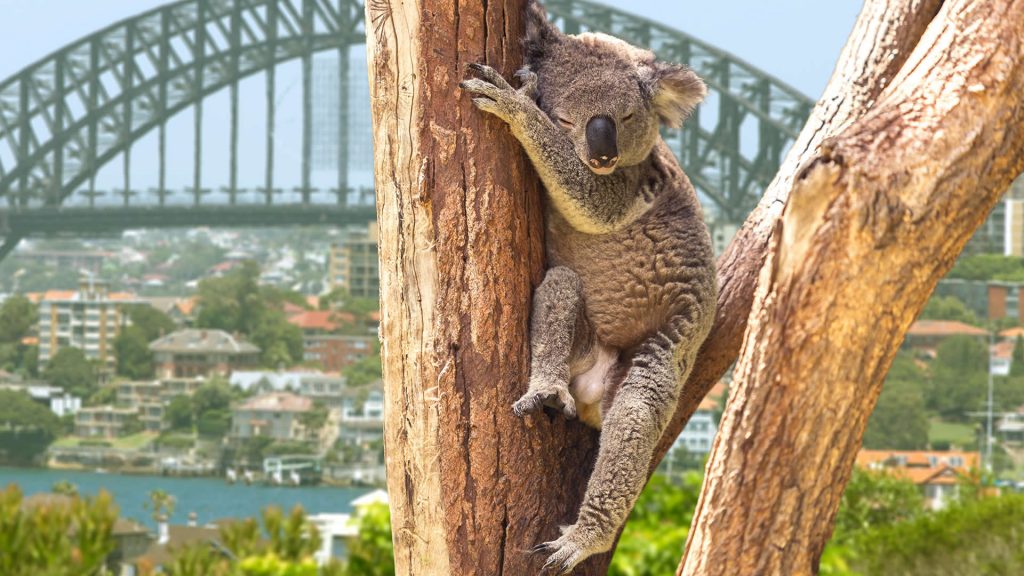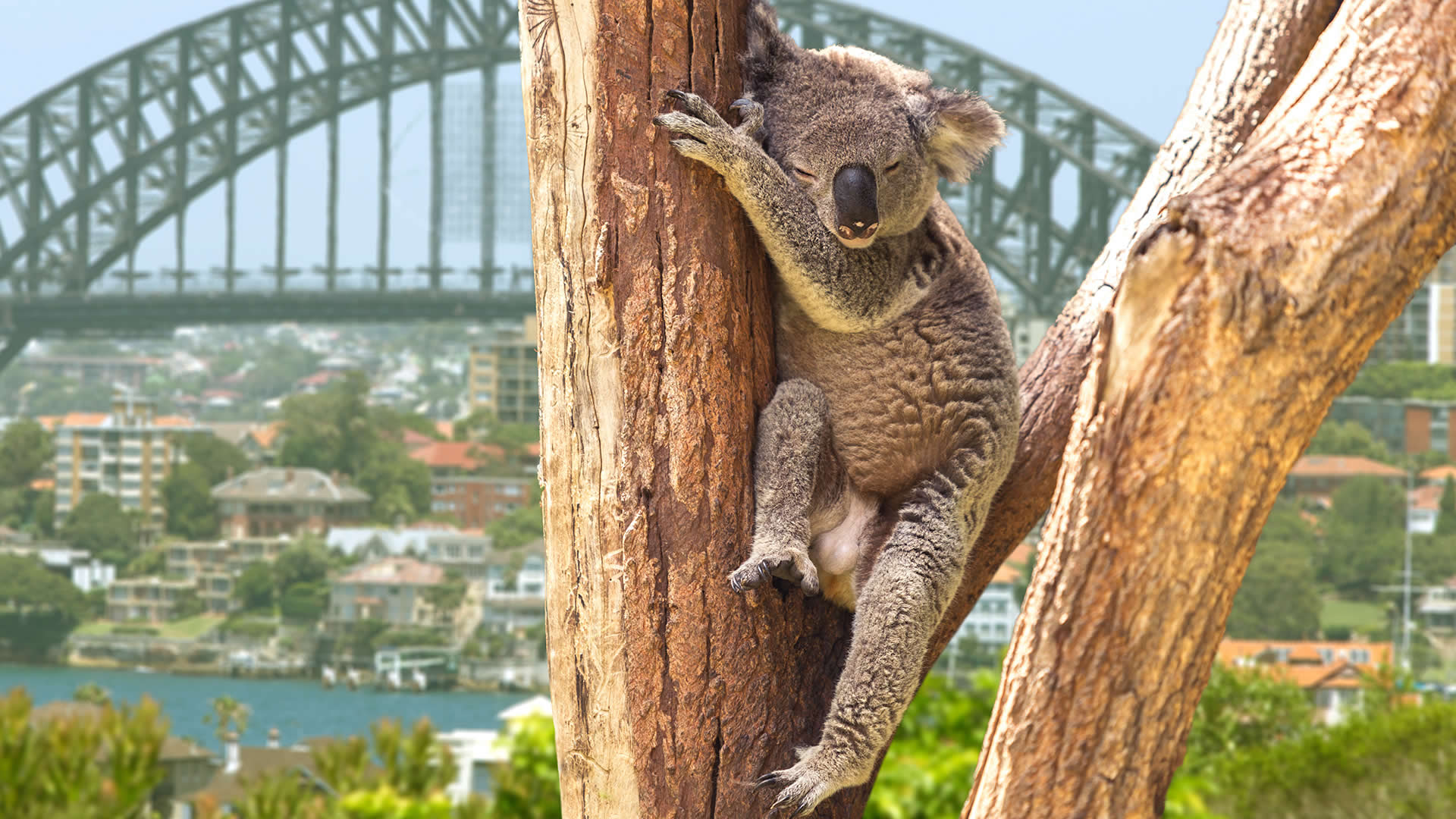 Working Holiday Visas
For extended stays in the country, visitors need a Working Holiday Visa (Subclass 417). This entitles people aged 18-30 to an extended stay in the country and enables them to find work to fund their travels. The dilemma many face comes after this.
A short time in Australia only whets the appetite for more and many quickly realise that a single Working Holiday Visa just won't be sufficient to scratch the Australian itch. And this is where the farm work comes in.
A Second Working Holiday Visa is a possibility for those looking to extend their travels beyond that first year. If this is for you, you need to make that decision fairly early on, because there are requirements involving specified work that you must do to qualify for the Second Working Holiday Visa. This is widely referred to as 'Farm Work' by people looking to qualify, or 'Specified Work' by the Australian Government.
Before taking on any work, it is vital that you check the Australian Government's Department for Home Affairs site to be sure that the work you are undertaking will qualify you for the Visa you are wishing to attain.
Once you are confident that the work you are looking for will be sufficient for your needs, it's time to start looking for the job itself.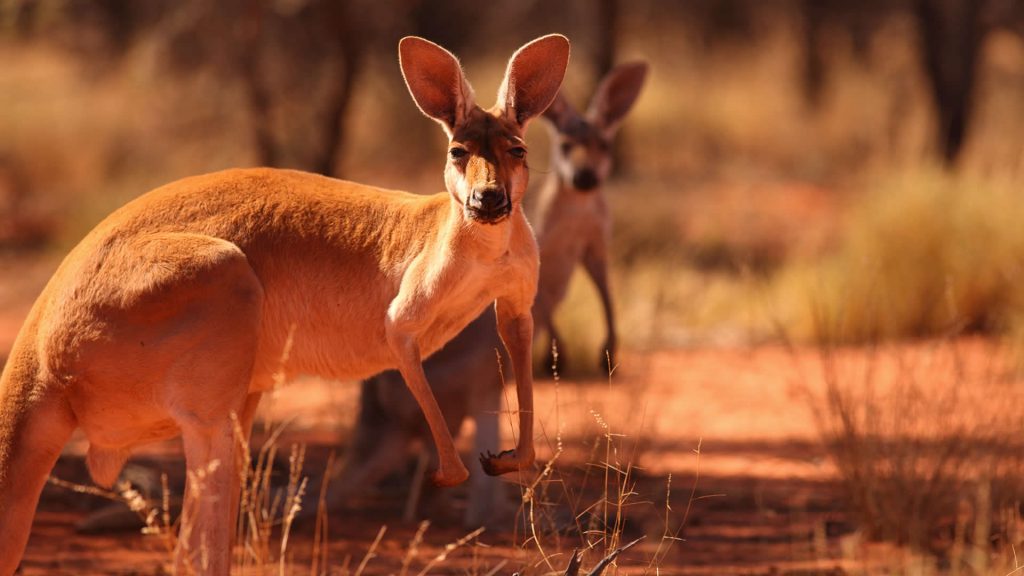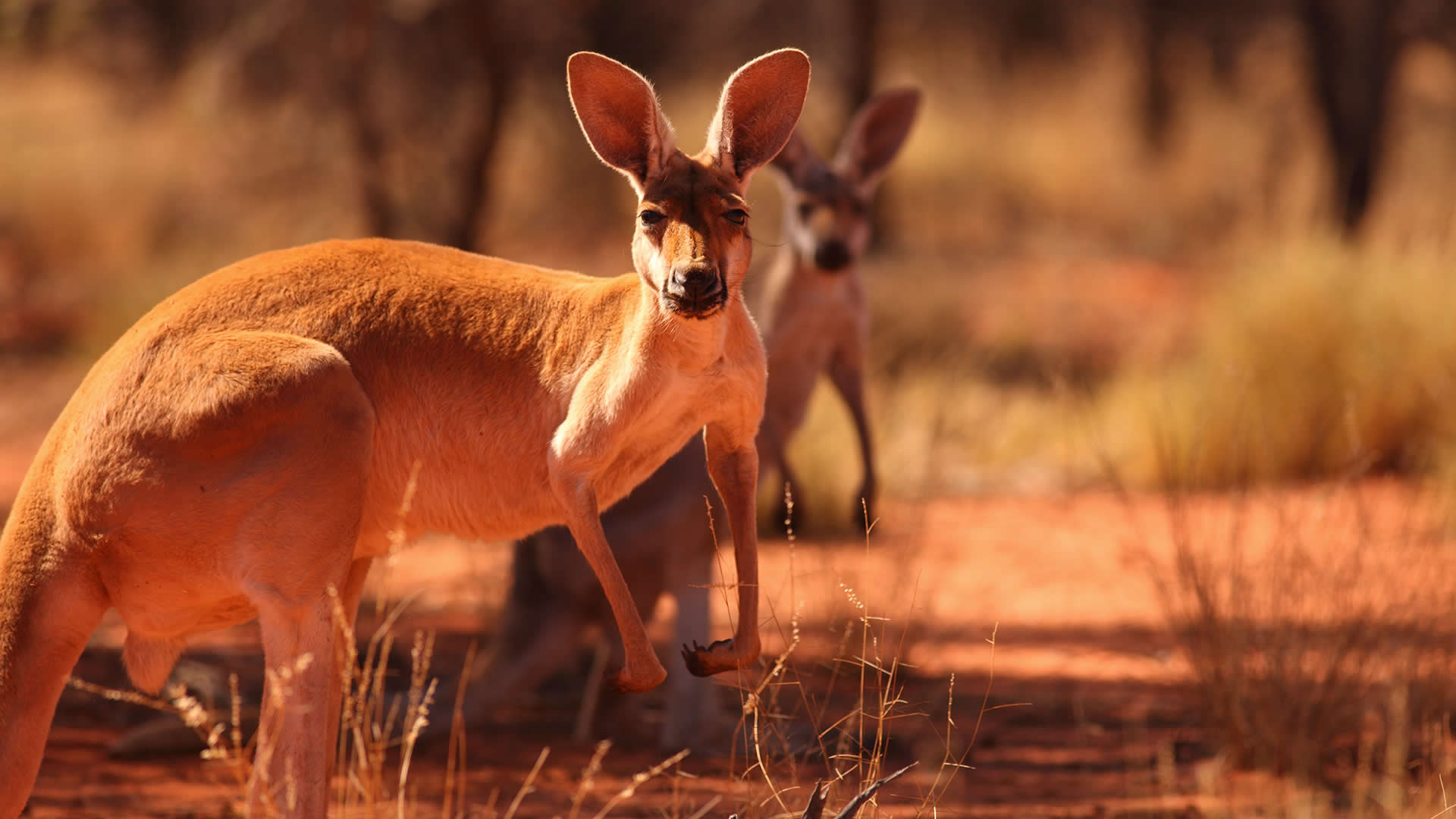 What Season is Best for Finding Farm Work?
Australia has a varied climate which can be a great benefit to finding farm work. No matter what time of the year you are looking, there should be opportunities for you to find work and meet the requirements you need.
If you are looking for specific roles in a particular place, this may be more challenging. However, if you are open-minded to the work and willing to travel to different regions, there will be opportunities throughout each month.
Generally speaking, farm work can be found in the northern, tropical regions in the cooler winter months. This is when there is less chance of cyclones, the country isn't flooded, and cattle can be moved.  The bottom half of the country has farm work most of the year round, with seasons popping up here and there. For example the two big crop harvests are usually in October – November and March-April. Everything is subject to the weather however, and work is done as and when it came be around drought, floods and fire.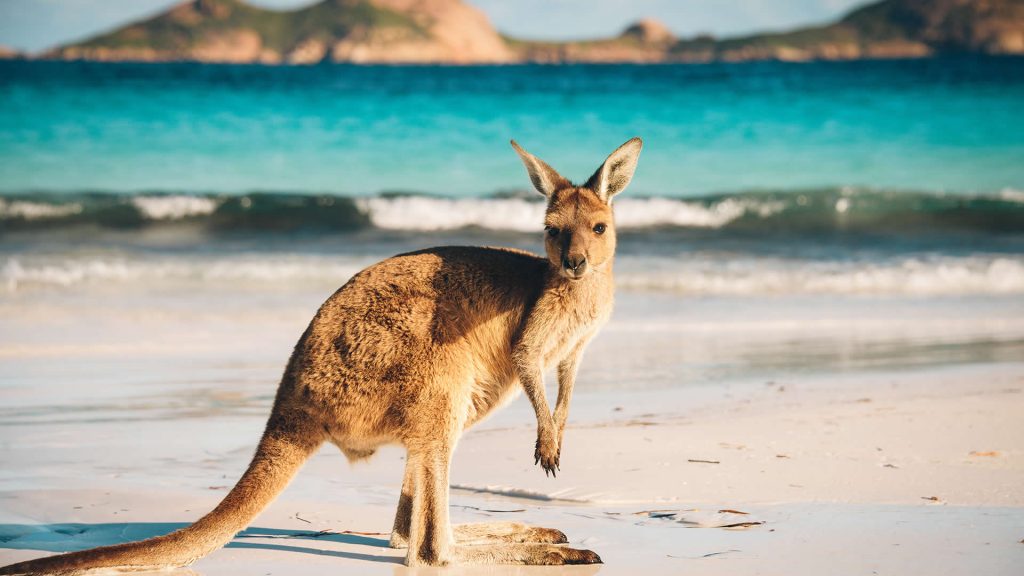 Which Region is Best for Finding Farm Work?
The best places to find work tend to be the areas that are not full of people with the same intention. Further inland from coastal destinations tend to be a good option, although there is no set formula. Some of the better-known places have built their reputation on having more jobs available, though as you would expect, there will be more people vying for those positions.
There is no set pattern or correct answer for finding an opportunity, but there are certainly areas to look and best times to seek work in those places.
Farm work is available in the Northern Territory year round, but the best times are during the winter months. March to September generally bring less frequent rain and more pleasant temperatures, meaning it is also the perfect time for exploring alongside your work. In the north, fruit picking is popular, with watermelon, banana, lemon and vegetable farms needing workers.
If you are looking for work between December and April, heading to New South Wales is a good option. Apple, cherry, asparagus and later cotton farms will be looking for workers, while your days off can be spent exploring the national parks.
Banana, sugarcane, cotton, avocado and mango farms look for workers year-round in Queensland, though they are most sought after during the periods of December to February and April to August.
Western Australia offers opportunities for fishing as well as work on a winery or collecting mangoes. Work in the region is year-round, although main seasons in the north tend to be from April to September, while the southerly parts seek more workers during the Australian summer months.
For those trying to find work from a starting point of Melbourne or Adelaide, your best bet is between November and April, when workers will be required for help with cherries, apples and peaches. Jobs may also be found in the tobacco and wine industries at this time. It may also be possible to enquire at a horse ranch to work with animals for those looking for something different.
Tasmania, the island located of the south of the mainland, is known for its landscapes and is a popular choice for many backpackers. Jobs picking apples, berries, cherries and grapes may be your best option here, and the idea time is between January and May when the weather is warm.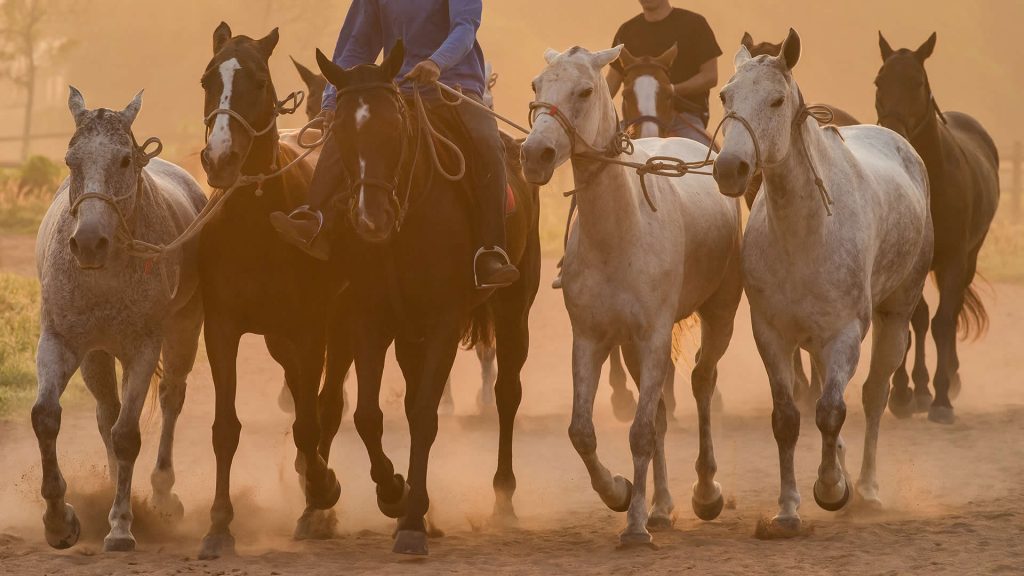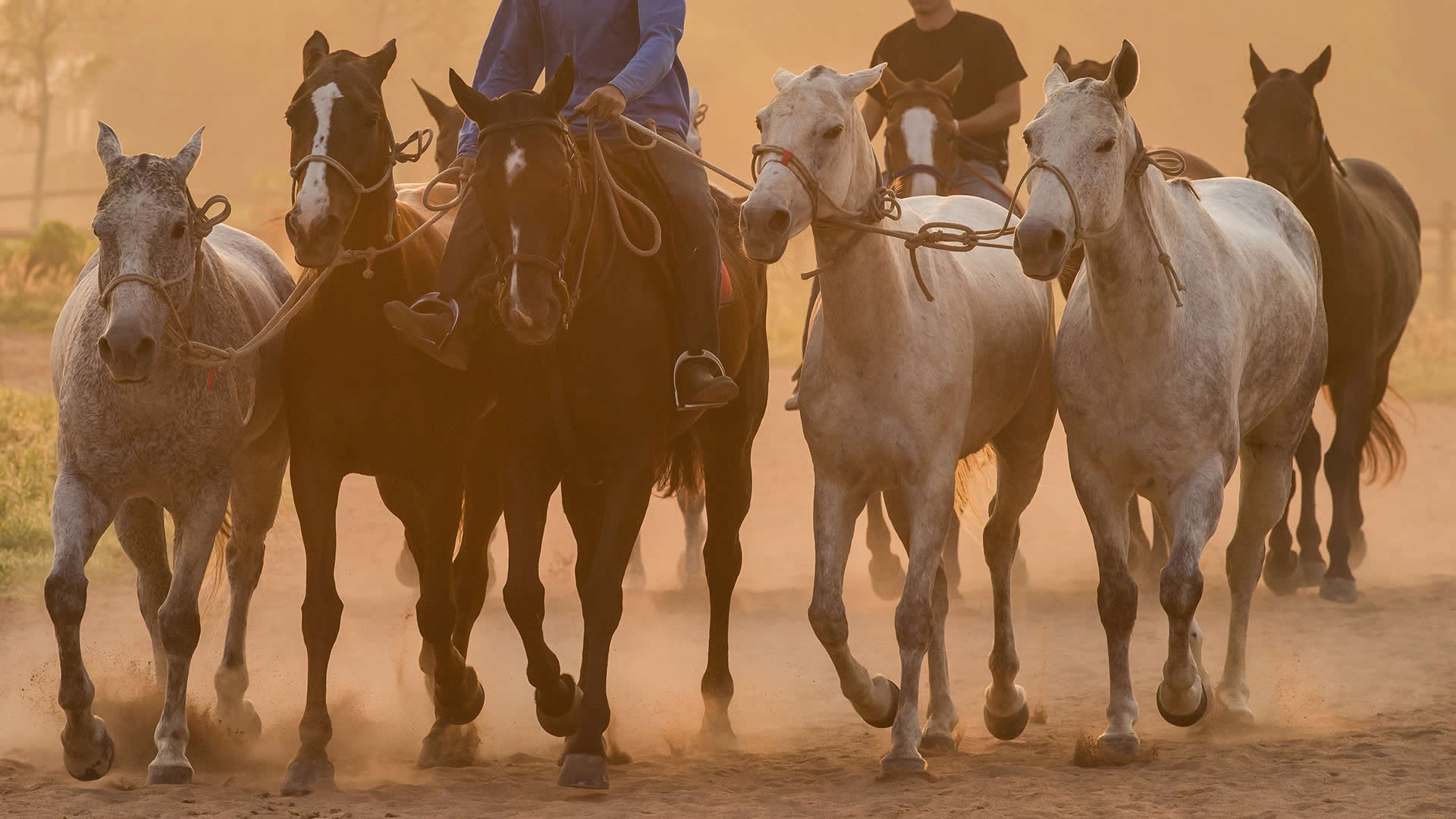 The Best Places to do Farm Work in Australia
Personal preference and situations will always impact on the best opportunities for any individual. Fortunately, in Australia, there are so many available and in such a variety of locations that you should be able to find the place to get your work done and spend your free time exploring the areas you find most appealing.
Here are seventeen of the best places to do farm work in Australia.
Tamar Valley, Tasmania
Known for its superb landscapes, Tasmania is a unique place to travel and a memorable location to complete your three-month farm work experience. Cherry and berry pickers are required right across the island, but one of the most popular places is the Tamar Valley. The island is best to visit between December and February when it is warmer and enjoying the Australian summer.
Margaret River, Western Australia
As a quiet surfing town, Margaret River may have a particular clientele jumping at the chance to complete their farm work on its vineyards. Known as a grape picking destination, the area has two main high seasons. June to September is the pruning period and February to April is picking time.
Griffith, New South Wales
Griffith has built its reputation for farm work on grape production, citrus and stone-fruits. Starting around February time, the grape season here lasts up to eight weeks and the citrus harvest takes place between November and March. There will be plenty of work during either of these times for those who want or need it.
Ayr, Queensland
Although a smaller town than others popular for farm work, Ayr grows in popularity when picking season arrives. Work starts to crop up from around March time, so looking for work then increases your chances of finding employment. Many hostels are available in the town and can often be used to help find work for you, so it is worth enquiring of them and using their local knowledge.
Bowen, Queensland
A large and quiet town outside of picking season transforms into a large and bustling town in. Bowen has a huge variety of crops that need farming each with a specific time that it needs picking. The good news about all of this is that it means the farming season is extended and the jobs are plentiful. If you are looking for a place where there will be a plethora of opportunities to pick up work, as well as an influx of like-minded people in the same boat, Bowen is a great place for you.
Atherton Tablelands, Queensland
A relatively short drive from Cairns, farm opportunities will arise during the summer months of December to March to work the land in Atherton Tablelands. Avocados, mangoes, bananas, citrus and sugarcanes are harvested in significant quantities. With great variety in the foods grown and the area itself being quite spectacular, it is no wonder that this region has developed a reputation as one of the most picturesque and prettiest destinations for farm work.
Mildura, Victoria
Sitting in the heart of a large harvesting area, Mildura is abounding in farm work opportunities and a great place to spend your time working, building up some cash and earning that second visa. Variety in produce means that the area is open to backpacking farm workers nearly year-round. Hostels in the area often work alongside the farms, meaning that you can get all-in-one packages of accommodation and transport to work for a more convenient experience.
Stanthorpe, Queensland
Famous for its apple production, growing over 30 varieties in the region, Stanthorpe is a small town in south Queensland. Between February and June, workers will be required to climb the ladders and pick the apples, playing a significant role in the areas industry and economy.
Bourke, New South Wales
Bourke, in the northwest of New South Wales, has a historic tradition of being a significant trade route and now offers great employment opportunities for backpackers. Citrus, melon, cotton and grapes are among the sought-after goods and with that variety comes year-round need for workers. Demand is high for the majority of the year, meaning you have a great chance of finding work whenever you need it.
Wentworth, New South Wales
A small border town in the southwest of New South Wales, Wentworth is situated at the confluence of the rivers Darling and Murray, two important rivers in Australia. Workers are needed in high demand for work revolving around grapes, vegetables and citrus fruits, meaning that no matter what the time of year, job vacancies will be high.
Bundaberg, Queensland
On Queensland's coast, you will find Bundaberg where farming for vegetables and berries takes place twelve months of the year. With mangoes, nuts and tomatoes also produced in the region, there are many job options here. It is an ideal location for anyone interested in combining work with a trip to explore Lady Elliot Island.
Caboolture, Queensland
A short drive north of Brisbane, Caboolture's farming opportunities revolve around fruits. Job opportunities are highest between March and October with pineapples, strawberries and raspberries taking turns as the key fruits to be picked. Close to the coast, Caboolture is a great spot to explore from.
Innisfail, Queensland
In the Cassowary Coast Region of northern Queensland, Innisfail is world-renowned for its bananas. The town's diversity is celebrated throughout the year with a number of festivals and feasts. Banana pickers are required year-round, so whatever time you are looking to pick up work, it is well worth the consideration.
Penola, South Australia
A town located in the wine growing area of Coonawarra, Penola's a great place to head between December and August when a combination of cherry, vegetable and grape picking jobs will crop up.
Waikerie, South Australia
A small rural town in the Riverland region, Waikerie requires a reasonably high number of workers from June right through to March to help in the farming of citrus, stonefruits and grapes.
Nangiloc, Victoria
Another small and rural community offering work for backpackers is Nangiloc in north-western Victoria. The area is a well-known camping destination and has rich soil allowing for diverse growths in the region. Vegetables, citrus fruits and grapes are common produce of the area.
Carnarvon, Western Australia
A coastal town lying at the mouth of the Gascoyne River on the Indian Ocean, Carnarvon is just to the north of the popular Shark Bay and to the south of Ningaloo Reef. An enchanting spot for backpackers who want to combine their time at work with thrilling adventures, Carnarvon is a region producing bananas, vegetables, mangoes, melons, grapes and tomatoes, making it a place with job opportunities throughout the year.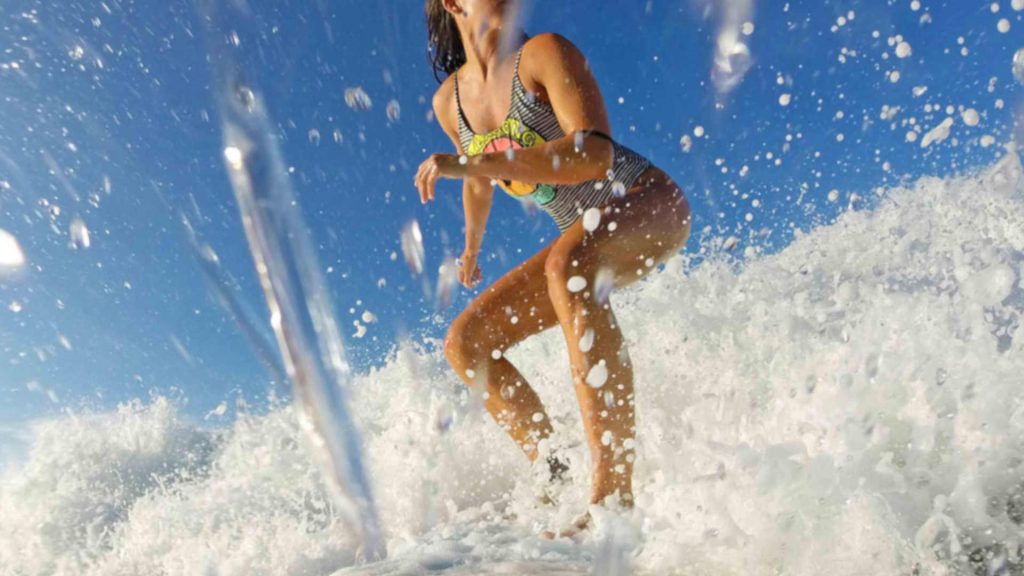 If you are looking to travel to Australia and considering how you can extend your stay beyond the initial year, specified work will be a necessity, but need not be something done merely for the end result.
Choose carefully and wisely and it can be a rewarding, fulfilling opportunity to meet people from around the world and give back to communities and a country that have so much to offer in return.