Packing a suitcase, getting on a plane and leaving your old life behind you; a daunting but thrilling prospect of travel, adventure and discovery. Many people dream of escaping to paradise for either a short period of change or a more permanent relocation, but few realise how easily this dream can become a reality.
New Zealand is one of the world's most beautiful countries; two islands covered in the spectacular scenery that includes glaciers, volcanoes, beaches and rainforests. The locals, known as 'Kiwis', are incredibly friendly and welcoming, the culture is rich and varied, and simple immigration regulations and an enviable approach to maintaining a work/life balance mean that it is also one of the best places to work abroad.
Working in New Zealand is a brilliant way to spend an extended amount of time living in and exploring a truly unique location that is famous for its laid-back way of life, unparalleled natural beauty and wide range of job opportunities. 
Oyster Worldwide offers different programmes to kickstart your stay in New Zealand as well as access to exclusive job databases, personal support and guidance throughout your journey as an expatriate. This guide covers everything else you might want to know about how to get a job and work in New Zealand, from securing a visa to how to spend your free time in the country.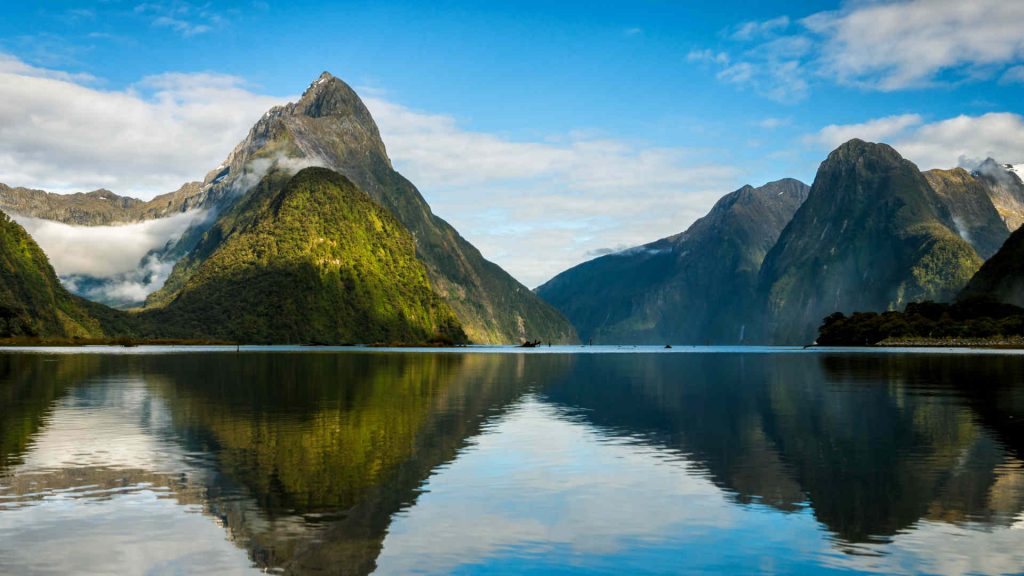 How long will you be staying in New Zealand?
The first thing to consider when thinking about working in New Zealand is how long you want to stay in the country. This will affect the type of visa you need, and what kinds of jobs you can apply for. 
Temporary visits from a couple of months to up to two years are very common for those coming to work in New Zealand from abroad, whether you are fruit picking for a season to fund your travels or spending a year gaining industry experience in another country. 
Alternately, many people make a permanent move to New Zealand to work, thanks to the immigration policies that encourage economic growth by employing workers from outside the country with skills and experience that are not locally available. If you work in an employment sector that is in demand, then it is possible to become a resident of New Zealand after working in the country for two years and continue to live and work there for as long as you want. 
New Zealand Working Holiday Visas
You need a valid visa to be able to work legally in New Zealand, and one of the best options for those looking to stay and work for an extended period is a Working Holiday Visa. This type of visa allows you to travel and work in New Zealand for up to 12 months, or 23 months if you are a UK resident.
The requirements for a New Zealand Working Holiday Visa are that you must be between the ages of 18 and 30, and either have a return ticket out of the country or proof of enough money to purchase one at the end of your stay. During your visit you can work in any kind of employment as long as it is not a permanent role, and you must have at least $350 New Zealand dollars to live on for every month you are there.
For those who are not eligible for a Working Holiday Visa, or who want to stay in the country for a longer amount of time, other options such as an Essential Skills Visa or a Work to Residence Visa are available. More information can be found on the New Zealand Immigration website.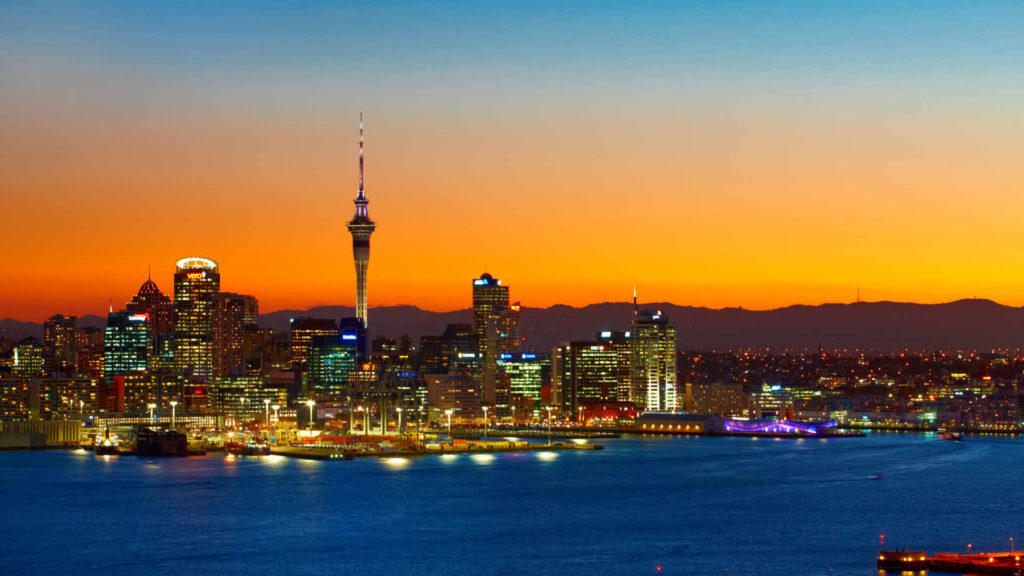 How to Get a Job in New Zealand
There are several websites designed to help foreign visitors find a job in New Zealand, as well as a number of different travel packages available that assist those who are coming to the country for the first time to work. Oyster runs a programme for those wanting to work and travel in New Zealand for up to 12 months, providing help at every step of your job application process and giving you access to a unique database of vacancies.
A number of different jobs and skills are particularly in demand in New Zealand, meaning there are certain roles which the country is looking to fill with workers from overseas. If you have these skills or have worked in a sought-after industry then you may find it easier to get a job, but there are also a lot of temporary and seasonal vacancies for all people seeking employment. 
Some visas require you to have a job offer before you are eligible to enter New Zealand, whereas Working Holiday Visas mean you can come to the country and then start searching for employment. Either way, you will need an up to date CV before applying for anything.
Businesses and work ethic in New Zealand differ from elsewhere in the world, and it is worth noting that employers will be looking for individuals with a particularly positive and 'can-do' attitude during job interviews. Most companies will be small and people-orientated and seeking friendly, independent and self-motivated potential employees. 
Common job roles that travellers tend to fill during their time in New Zealand include farm work, fruit picking, working a ski season, becoming an au pair or taking a part-time position in the hospitality industry. These kinds of jobs are a great way to meet locals and other travellers, and their temporary nature means you can travel across the country and pick up different jobs as you go. 
Average Salaries in New Zealand 
The wage you will earn in New Zealand depends greatly on the kind of job you have and the area that you are living and working in. The adult minimum wage right now is $18.90 an hour which is just under £10.00 GBP, and the average rate of pay per hour overall is $25.50, which is around £13.00 GBP. 
Cost of Living in New Zealand
Overall, the cost of living in New Zealand does tend to be slightly higher than in places like the UK, which is mainly down to the island's location. Because New Zealand is so remote, most of its goods are imported and this drives up the prices of a lot of items which has a knock-on effect on overall living costs.
The country's major cities such as Auckland, Christchurch and Wellington are the most expensive places to live, but also where a lot of employment is focused. If you are only renting accommodation for a short amount of time then costs won't be too high, but if you are planning on a permanent move to New Zealand you might want to consider smaller and more affordable cities such as Hamilton or Dunedin.
Infrastructure in New Zealand is not great; there isn't a nationwide rail service and it is very hard to get across the country using public transport. The best way to travel is by car, but this is both slow and very expensive, so if you are planning on travelling across New Zealand whilst you are there you will need to factor travel costs into your budget. 
Grocery shopping and eating out tend to be more expensive in New Zealand because of import costs, but you can save money by buying and eating seasonal fruit and 'veggies' grown on one of the country's many farms during your stay. 
There are a huge range of activities to do in your free time in New Zealand, and the good news is that a lot of things to do in the outdoors are totally free! With mountains and beaches on your doorstep you are unlikely to be spending too much money on recreation, and instead enjoying exploring the magical landscape that the country is famous for.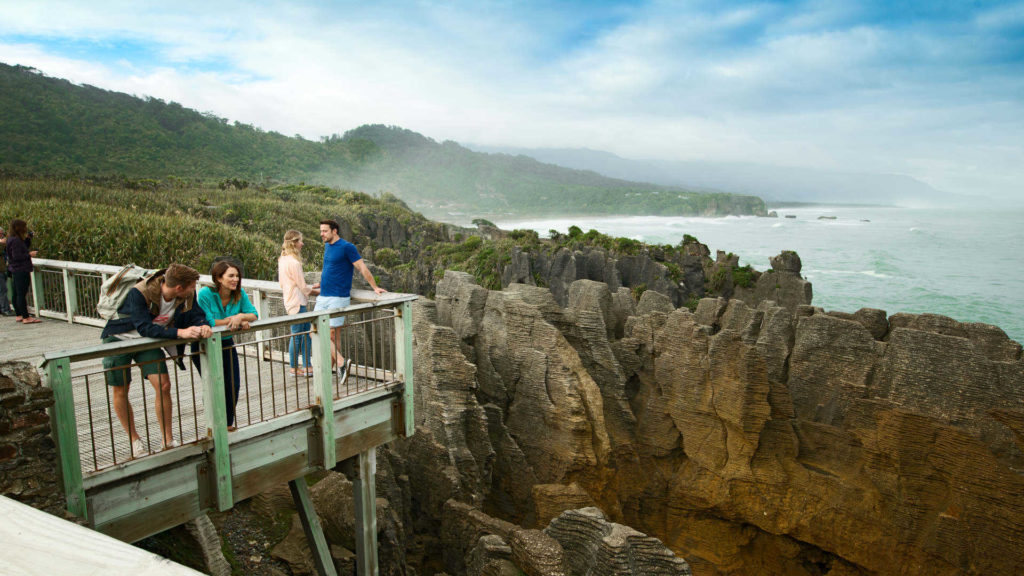 Quality of Life in New Zealand
Almost everyone who lives and works in New Zealand says that the increased cost of living in the country is made up for by the high quality of life enjoyed by everyone living on the islands. This is supported by numerous statistics, including the fact that New Zealand is considered one of the top ten best countries to live in all over the world!
The country's culture is heavily influenced by the native Māori people and their beliefs, particularly the idea of maintaining a close relationship with the land and protecting and respecting your surroundings. New Zealand is one of the cleanest and greenest places on Earth, with many measures in place to preserve the New Zealand environment and eliminate any threats to wildlife. 
As well as maintaining a cleaner atmosphere, the preservation of the landscape is what makes New Zealand such a spectacular place to live. There is a huge variety of different natural phenomena to explore, and the majority of people who visit the country report that being surrounded by such stunning scenery is one of the main things that improves their overall quality of life. 
Crime rates in New Zealand are particularly low, and the country's political climate is very steady. Combined with the fact that there is a very low population density across both islands, New Zealand is an incredibly peaceful place to live where you can feel safe enjoying having the landscape to yourself a lot of the time. 
The Kiwi's attitude to a work/life balance is one of the biggest factors that encourages people to come and work in New Zealand. Hard work and success are very important, but having enough time to spend with family and friends and enjoy recreational activities is equally so, and the majority of jobs factor this into their working hours and holidays.
Things to Do Whilst Working in New Zealand
Chances are that you are going to have time to spend outside of working when you are in New Zealand, especially those travelling on a Working Holiday Visa where exploring and experiencing the country is just as important as finding a job! 
For two small islands, New Zealand is absolutely packed with culture, sport and outdoor activities to pass the time with. The country's pleasant climate means that most things to do can be enjoyed all year round, and an open and adventurous attitude is likely to lead to some incredible experiences.
The great outdoors is the first place you should look for things to do in New Zealand, whether you are wanting to spend time at the beach, hike up mountains or across glaciers, and explore the country's national parks. A must-see is Milford Sound; a fjord on the South Island with a huge cliff and thrilling waterfalls that you can view either from the water or the surrounding hills.
Physical activities are plentiful in New Zealand, and one of the most popular things to do is bungee jumping; an adrenaline-packed sport that was invented near Queenstown. If you aren't seeking thrills of quite the same level however, kayaking, windsurfing, sailing and mountain biking are just some of the other sports you can try in many places across the country.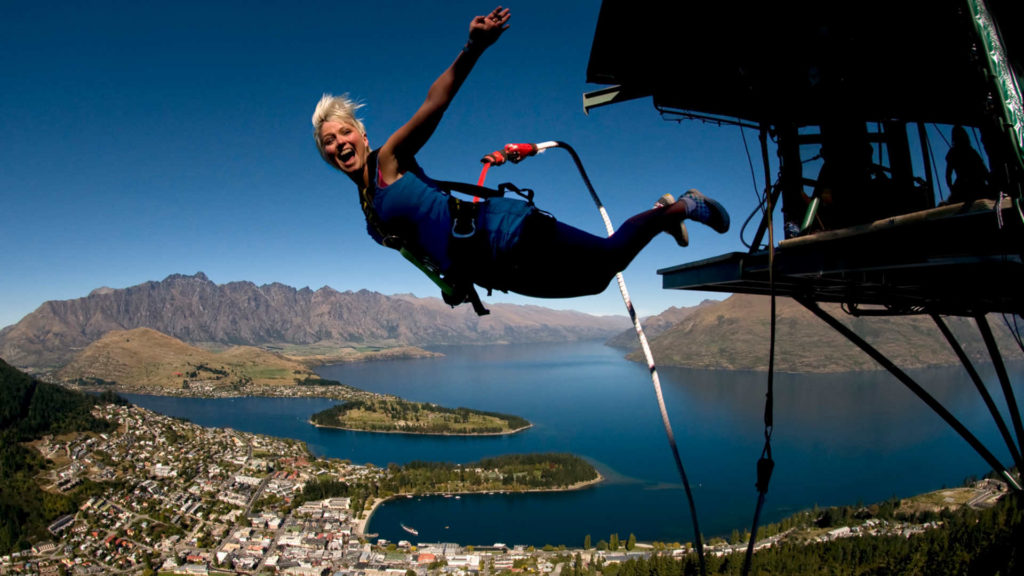 The most popular sport in New Zealand is rugby, with the national team the All Blacks supported across the country and the sport forming a key part of Kiwi culture. The team famously performs a haka before playing; a ceremonial dance and display of strength that comes from Māori culture.  
The Māori people are another big part of New Zealand's culture, influencing language, education, food and attitudes. You can learn more about the country's first settlers and their culture by visiting a Māori village or marae (meeting ground), experiencing a festival or going to a museum. 
The arts are a big part of the culture in New Zealand, with national ballet, opera and orchestra companies and a range of theatres and galleries in most larger cities. Film lovers will also recognise the scenery on North Island from the famous Lord of the Rings movies, and you can visit the set of 'Hobbiton' to be transported to Middle-earth.
New Zealand offers a wide range of life-changing experiences, and working in the country is a fantastic way to both immerse yourself in local culture and explore the tourist attractions that make it one of the world's most popular places to visit. With Oyster Worldwide's programme, you can work and travel in New Zealand for up to a year, supported by our team before and during your trip and ensuring that you have an enjoyable and successful time throughout your stay.