Dreams and aspirations drive us and give us purpose. They make us feel alive, like we're thriving and on top of the world. We feel unstoppable. The world really is our oyster.
Planet Earth offers so much. Beyond words. It's almost a hopeless task trying to capture every last mind-blowing activity, sight, wonder, event and paradisical location. But there are some things that are must-dos, that everybody should experience at least once. Some give an appreciation of the world. Others educate or coach, while others just simply make you feel good.
Whatever your purpose, whatever your reason, travelling is a life-enhancing journey. It is a time in your life to grow rich in experience, understanding and appreciation. Here's our guide of things you should make sure you do before you hit 30.
1. Visit all seven continents
There's nothing like aiming high straight away! Few have done it, but there are no superior claims to have when it comes to travel. Explore each corner of the globe, and delve into the unique fascinations of each continent creating life-long, mind-blowing memories.
2. Sleep under the stars
The perfect opportunity to gaze in awe at the beautiful night-sky, reminisce of the incredible memories you've already created and plan your next step. Majestic, miraculous and moving. And available pretty much anywhere!
3. Go whale watching
Nature can feel so alive when you're out on the ocean in search of elusive whales and you realise just how open and vast their habitat is. When you consider where those whales may have been or come from, that feeling becomes a lot more extreme. Their power and awesomeness are simply startling.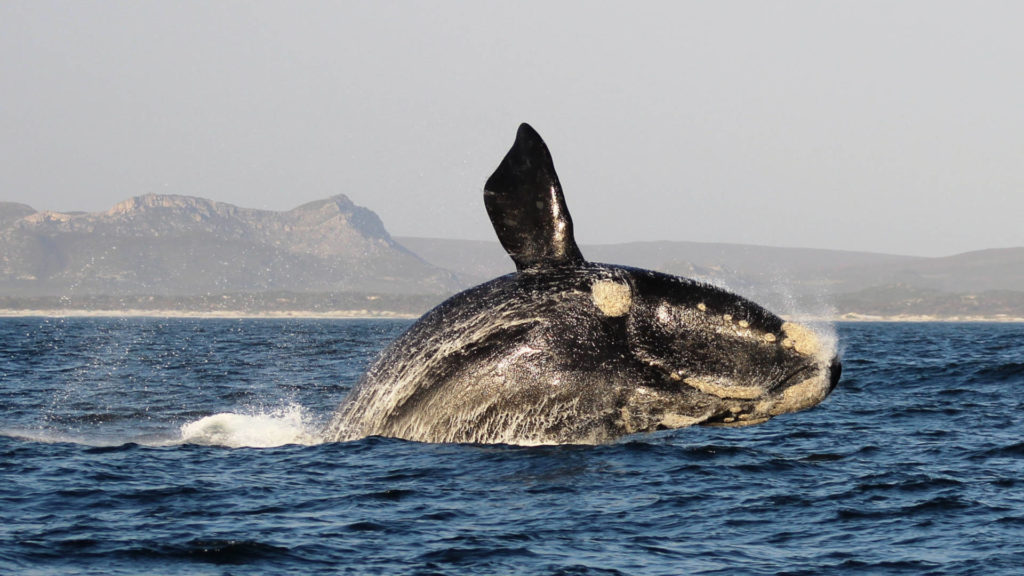 4. Swim with sharks
Not everyone's idea of fun, admittedly, but the thrill of being up-close, yet safe, to some of the most feared predators in the world is certain to get the pulse racing. It is also guaranteed to give you a renewed appreciation of the sharks themselves, the troubles and trials they face and the marine preservation needed, as they look to survive in the underwater world.
5. Climb a mountain
Take your pick. A world-famous mountain, or a lesser-known yet hugely significant range to a particular area. Either way, you can be sure of incredible scenery and memories, as well as a huge sense of achievement in what you've done. Figuratively speaking, everyone has a mountain to climb. Ascend your literal one and attack the rest with ease and confidence. 
6. Go on a road trip 
Preferably one without a set plan! Learn to appreciate open lands and opportunities and experience real freedom. Enjoy freedom from time-limits and schedules and embrace endless possibilities.
7. Skydive
Soar through the air and feel an adrenaline rush like no other. Overcome fears and feel invincible taking a whole new perspective and view of the world. The perfect way to see familiar surroundings in a whole new light, or introduce yourself to a land that you are yet to explore.
8. Go on a safari
Pictures give you a vague idea, but venturing into the natural habitat and seeing fierce, roaming and ruling predators is unexplainable. Catch nature at its finest and most unspoilt, marvel at the animal kingdom and learn a whole new life lesson on our place in the world.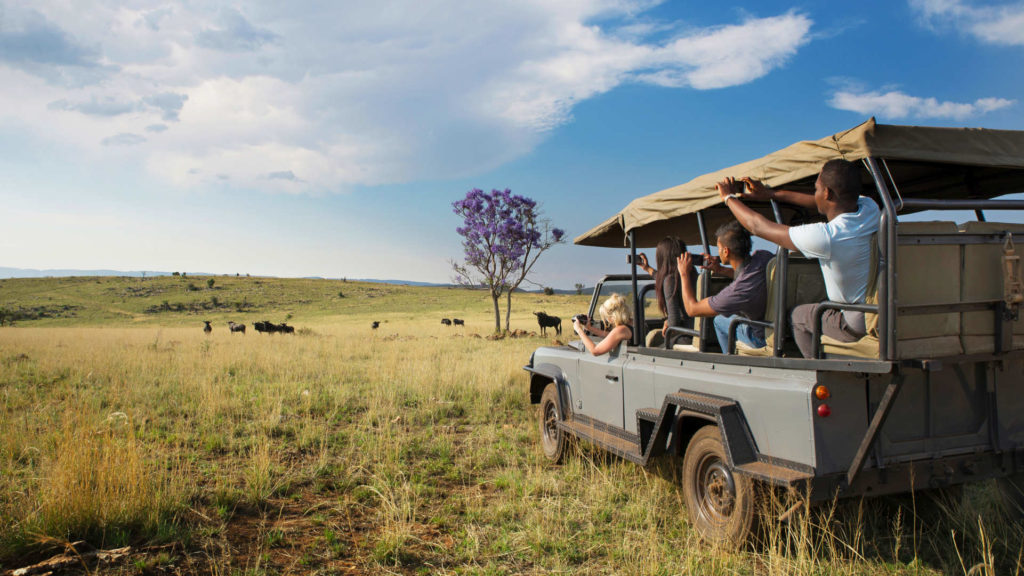 9. Volunteer for a cause you are passionate about
Travelling the world brings a whole different level of understanding to your life. It will open your eyes and touch your heart. You will be inspired. Take time to act upon that inspiration and you won't regret it. if you decide to volunteer, you'll be moved in ways you hadn't even imagined, and you'll be a better person for life.
10. Scuba dive
Delve into the stunning, pristine waters and be introduced to a whole new world. Possibilities are open across the globe and each with its own unique creation beneath the waves. Pick your favourite, or explore many different options around the world.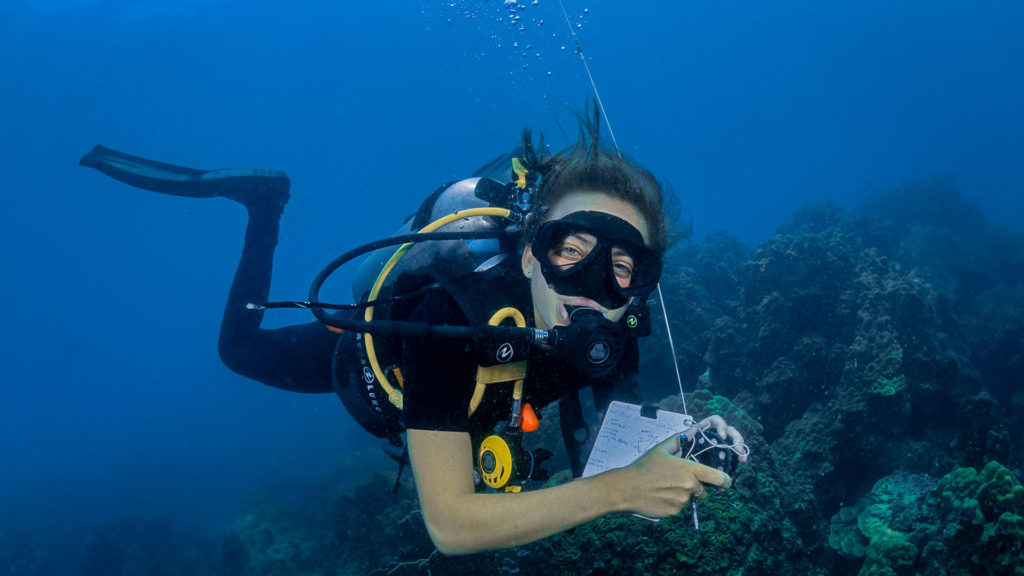 11. Live in a different country
The best way to experience exactly what a country has to offer. Not just the major sights and the postcard pictures, but the people, the culture, the lifestyle. Wherever you choose in the world, you will be immeasurably blessed by living in a different culture and broadening your horizons in all areas of your life.
12. Take a cross-country USA trip
With so many different states having their own laws, unique attractions and cultures, you can experience so much within just one country. From the well-known skyscrapers of the big cities to the rural country towns, each twist and turn is bustling with character and over-flowing with promise.
13. Swim under a waterfall
Physically feel nature's power and beauty and bathe underneath a stunning waterfall. Appreciate the world's beauty and the mightily impressive creations, some of which formed thousands of years ago, while resting and regenerating your body ready for your next big adventure.
14. Travel somewhere you don't know the language
Terrifying and exhilarating in equal measure, not only will this throw you in the deep end, but also teach you new ways to communicate with people. Understand the power of other methods of interaction, learn quickly about a culture and showing respect and understand just how much of an impact your actions, rather than your words, can have. It's possible to teach and learn at the same time.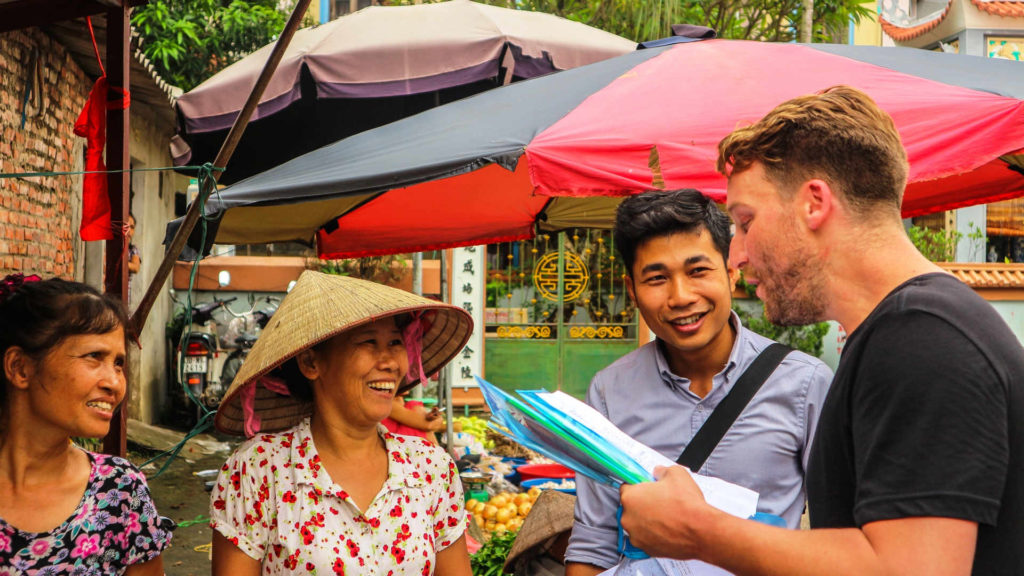 15. Take a cocktail making class
The world is brimming with stunning nightlife and many nations have a tipple synonymous with their culture. Learn a skill to take with you for life, as well as a little bit about why a certain alcohol is favoured in different parts of the world.
16. Book a business class flight
Not a necessity, especially if you are looking to travel a lot in a short space of time, but certainly a treat that you deserve. When flying internationally, allow yourself at least once to live the luxurious sky-life of the affluent.
17. See live music in a world-famous venue
It isn't just that incredible bands or artists place in these venues, it's the history and character and all-round experience that goes with it. Whether you book a trip specifically around going, or find out what's on in the countries you are travelling to, you won't regret spending a little on seeing a world-class performance.
18. Do a good deed daily or in every place you visit
Never a bad thing to do, and we all do many a day I'm sure. But making a note of, or a purposeful effort to go out of your way and improve someone's day, week or year is a hugely rewarding thing to do. It's nice to make a conscious effort every day, but ensure that in each city, town, village or hamlet you visit, you leave it a better place, at least for someone, and have your own special memory of the impact you made.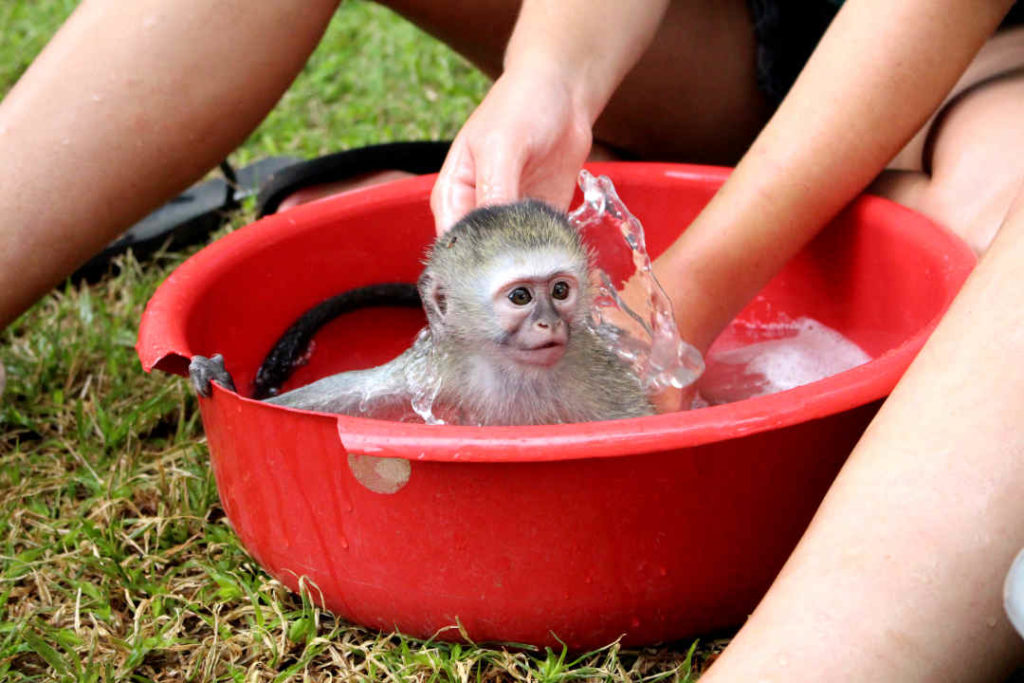 19. Disconnect for a week
Two terrifying modern words: No Wi-Fi. But before you are 30, make a deliberate choice to spend at least a week away from the world of technology and branch out into the wilderness. Remove temptation by heading somewhere with absolutely no signal, or challenge yourself to ignore the temptations. Either way, you'll renew your senses and awareness of the dazzling beauty in the world around you and take a much greater interest in the here and now.
20. Stay somewhere really expensive
Everyone deserves a treat and be it for a birthday or special occasion, or just because "Why not?", splash out and live like royalty for a day. Be amazed at exceptional service, feel pampered by others looking out for you and bask in your new-found lifestyle (even if it's short-lived!).
21. Join a mailing list
Not one you'd probably expect to see, but around the globe, you will encounter many incredible causes. Why not consider joining a class, or having a meal at a local charity and signing up to their mailing list? This is another opportunity where you are giving much-needed money to a cause, while gaining what you pay for and the chance to learn more of the fantastic work that selfless people do around the world.
22. Work a menial job
Easily combined with other 'things to do' on the list, taking and working, something like a simple hospitality job in a foreign country, is an awesome way to see you over while getting to meet countless locals. You can feel like you are contributing to society, learning as you go about their way of life and save a little money to spend on the other things you really want to do. Away from the stress of your everyday career back home, you can really relish the opportunity to go into work each day and simply enjoy the people you are with.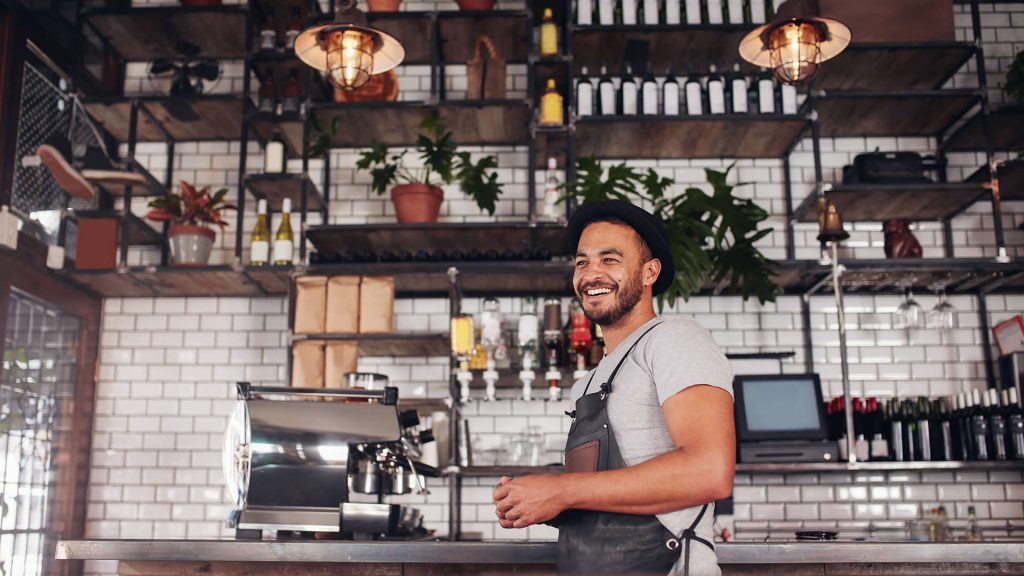 23. Accept who you are
With so many expectations on young people today, it is really important to remember to think of yourself as an individual. Travelling, working, exploring and tasting different cultures is the perfect way to do this. It will make you a better person for the rest of your life and understanding who you are and what you want will enable you to support other people along the way.
24. Run a marathon in a big city
The experience itself will be phenomenal, even if a little tiring, but the build-up will be just as great. Training will give you purpose on your travels, an end-point to aim for and you will discover many great neighbourhoods as you head out exploring new paths to run along. The event itself is likely to be a giant celebration and the feeling of crossing that finish line amazing.
25. Catch a show at a world-renowned venue
Be it a re-creation of a well-known, much-loved classic, or a show unique to that theatre, there will be something amazing about seeing some of the best performers in the world doing what they do best. Make sure you check out any extras the venue has on offer, particularly if it is a historically significant place.
26. Sleep somewhere haunted
An amazing idea or the worst possible suggestion depending on the person reading. No matter how scary it gets through the evening, this will forever be something that you will want to talk about and is definitely a little bit of a brag among your friends. If it's not the ideal one for you, go as part of a group!
27. Learn about politics
You don't have to be an aspiring world-leader to take an interest in politics, be that at home or in a nation you travel to. Once more, it is a fascinating way of learning all about a country and how they have been led to be where they are today. It can help you to learn about your own thoughts, but most importantly maintaining an appreciation and respect for the positions of others.
28. Learn to cook local food
A life-skill that can turn an everyday necessity into a huge passion. Travelling is the ideal time to unleash your inner chef as you have easy access to investigate all sorts of cuisines and ingredients. You could do this through a class, but there really is no need. Speak to locals, befriend people, share your knowledge with them. In return, they will introduce you to the region's delights and you will build up a delicious repertoire in no time at all.
29. Take a solo trip
Throw off all the home comforts and head out on a trip alone. Whether its backpacking or with a single destination in mind, the experience will encourage you to grow immeasurably and pull you way out of your comfort zone. It's in these times that the most miraculous things can happen in our lives.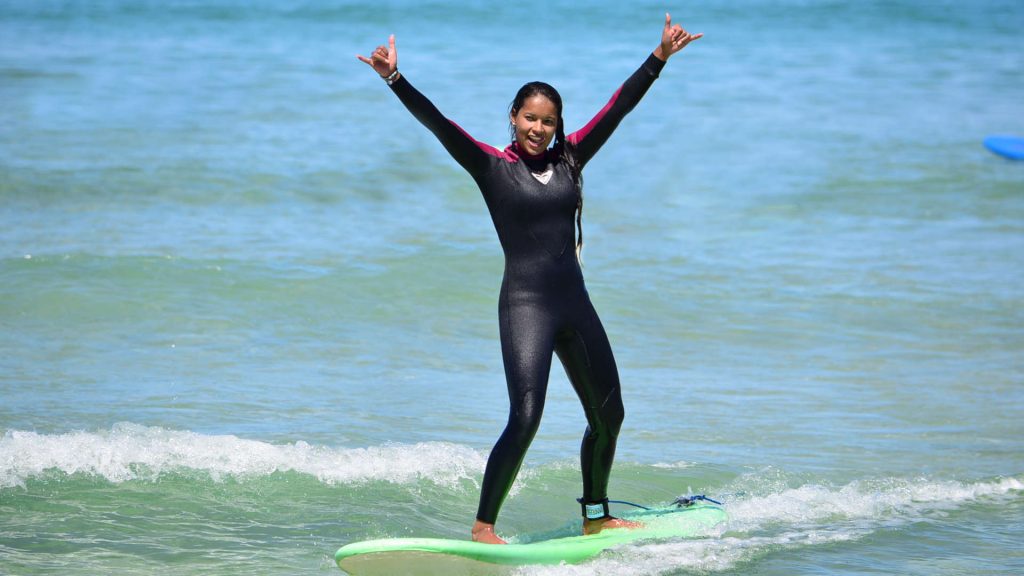 30. Take a group travel trip
Equally, make time and plans to book a group travel trip through a tour company. Different from travelling alone or with a whole group of friends, you will meet new, like-minded people who will become great friends who you share amazing memories with.
31. Watch a live comedy show
Different countries, different regions, different senses of humour. It can never be a bad thing to brighten a day with a whole lot of laughter and fun, and a live comedy show is unlikely to fail!
32. Befriend someone who's not your usual 'type'
In so many ways, you are branching out in travelling to different places and finding friends who wouldn't normally be your friend is a great way of widening your understanding of the world. We all have different experiences and we benefit most when we share in each other's gifts. Feel empowered by others and leave a lasting, positive impression on them.
33. Dine at a really expensive restaurant
Not a regular possibility for many people, but even if it takes some saving, treat yourself and a close friend or loved one to dinner at a really expensive restaurant. Marvel at the artistry some of the world's best chefs can cook up and indulge in tastes that will leave you hungry for similar experiences again.
34. Pursue a dream
Perhaps it's a dream from your younger days or something you've always harboured a desire for. Whatever it is, make that choice to pursue it, at least for a short while. Travelling brings freedom, and in that the chance to see where your dreams will lead you.
35. Try a watersport 
Rising in popularity, watersports are going to be available in most places frequented by tourists. There's great variety, so take your pick!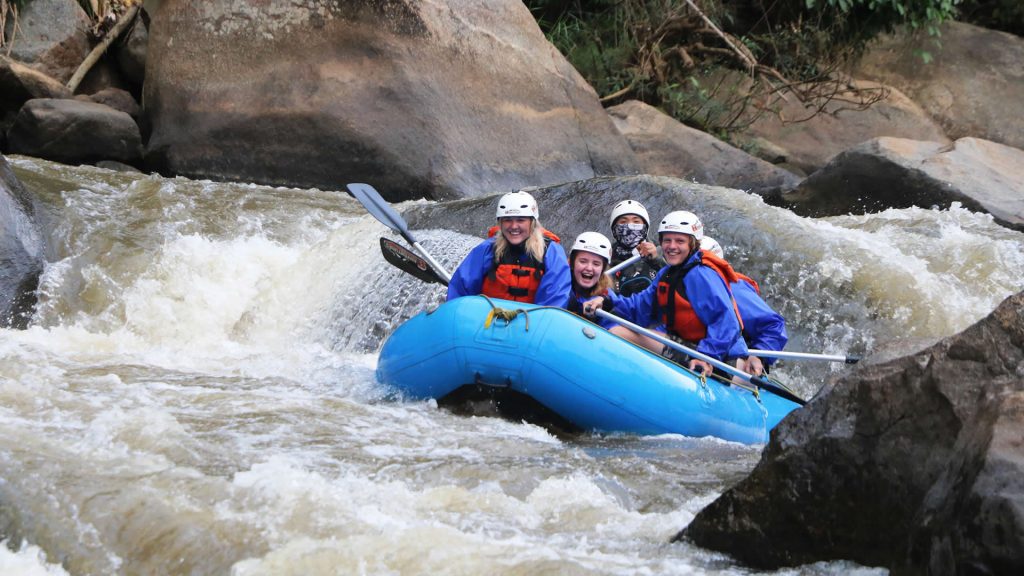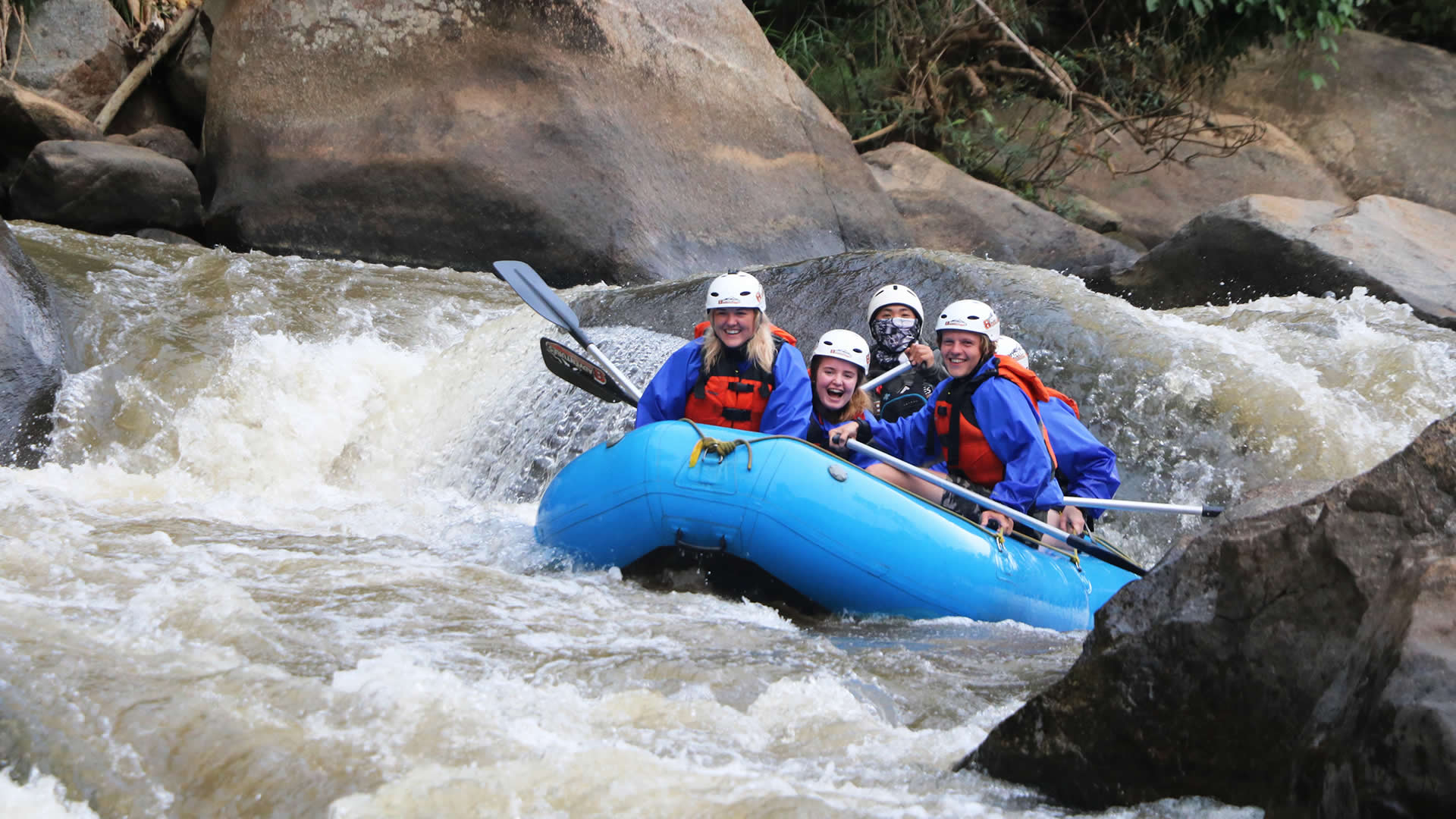 36. Fly along a zipline
Exhilarating, awe-inspiring and pulse-raising. Almost always combined with phenomenal views, ziplining combines a man-made activity that gets the heart racing with natural resources that take your breath away. 
37. Take on a fitness regime
Inspired by your home life, or one you pick up along the way, put the focus back on you and feeling good about yourself. Set targets, smash them and repeat. You'll grow in confidence, happiness and see a great difference in your capabilities.
38. Let loose at a karaoke
Every now and then, it's great to let go of that fear of what others may think or say. Let loose your inner star and sing like your life depends on it!
39. Attend the Olympic Games (or other major World Finals)
There is something astonishing about seeing athletes at the pinnacle of their careers putting on a show for roaring crowds. It doesn't really matter what the sport or event is, the atmosphere and respect you will feel for the competitors will blow you away.
40. Make a reading list
Whether they're must-read books from home, or texts from around the world that you pick up, make a reading list and enrich your life with quality works and texts that enhance your imagination.
41. Become a connoisseur in something
It's great fun to become a bit of an expert in something, whatever it is, and to try out the local offering of your new found area of expertise everywhere you go. You can even develop a blog to track your experience in each new place and pass on your superior knowledge.
42. Travel with your parents
Say thank you for all that they have done in your life and take an adventurous trip with your parents to somewhere meaningful for them. You won't regret this experience and the memories to treasure that come with it.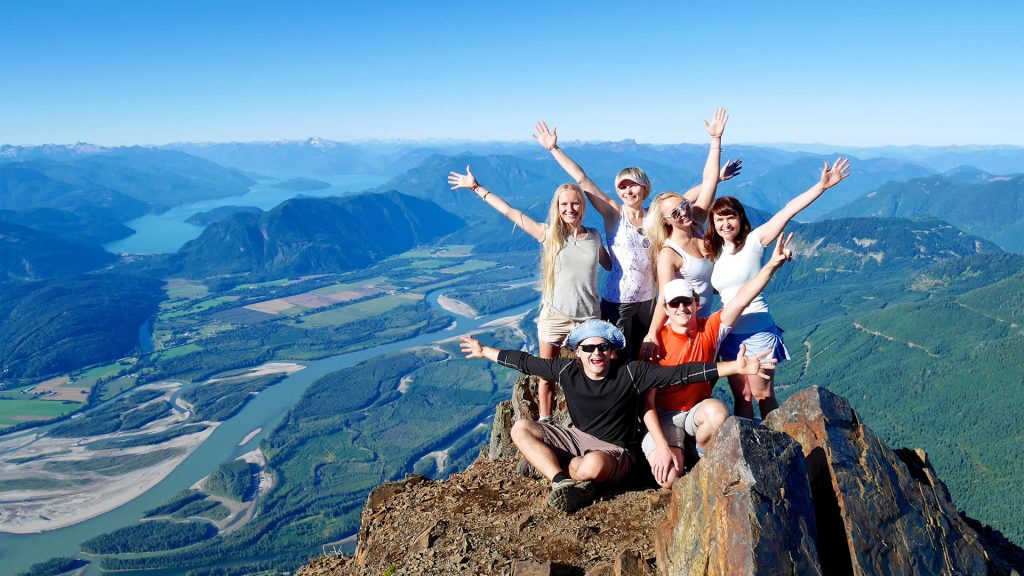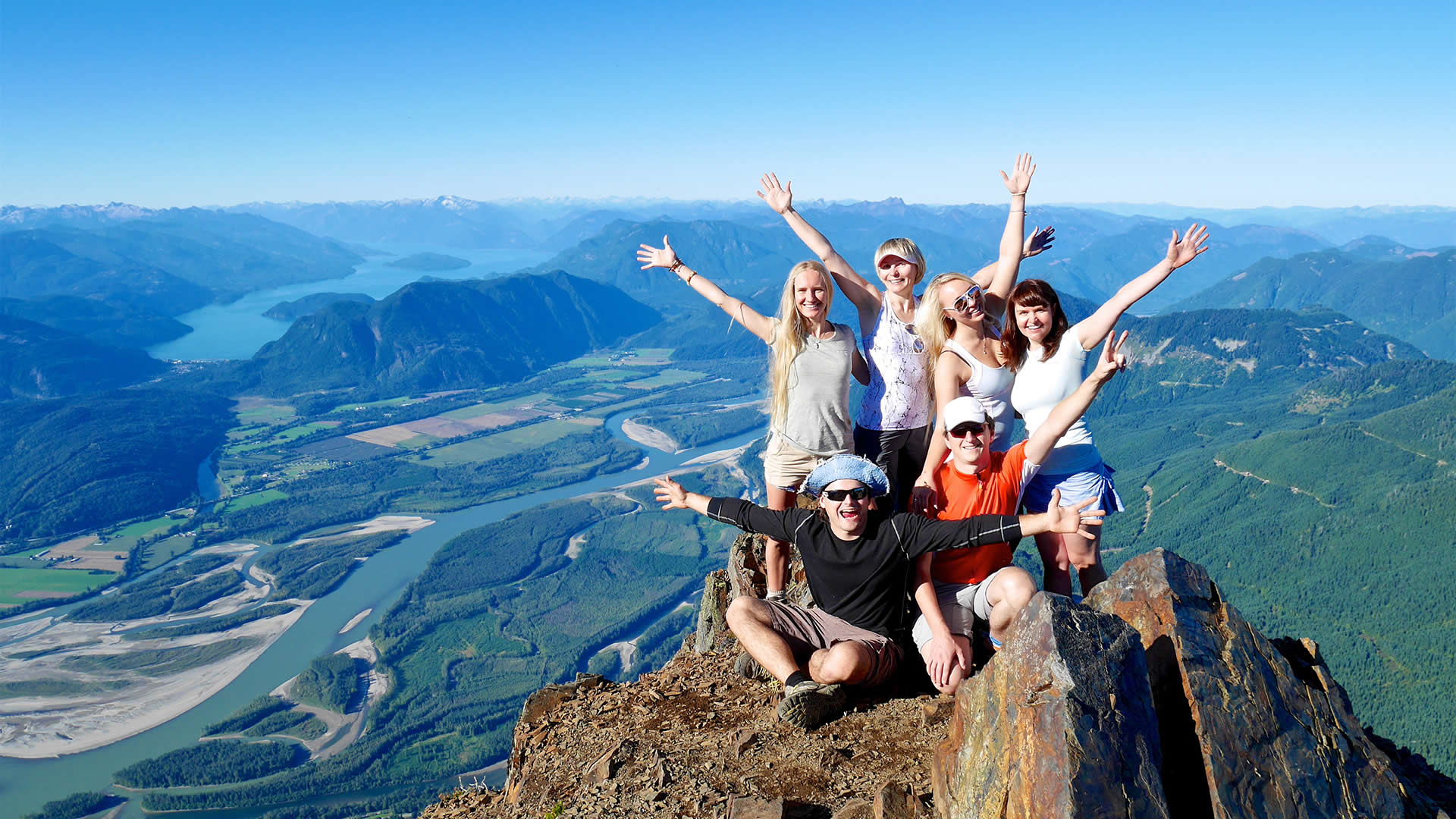 43. Write about the amazing things you've done
Keep a blog, a diary, a website, whatever. Just make sure you are writing about what you get up to and the places you go. Not only is this an amazing opportunity for you to record your memories and look back on in years to come, but it's a way that you can give back to others and the places you've been. It can be used to lift and encourage, inform and entertain.
The world is brimming with marvellous sights and incredible activities, enriching hobbies and endless opportunities for life-changing good deeds. Start thinking about the change you want to make in the world today, and get planning those experiences that are going to enhance your life.