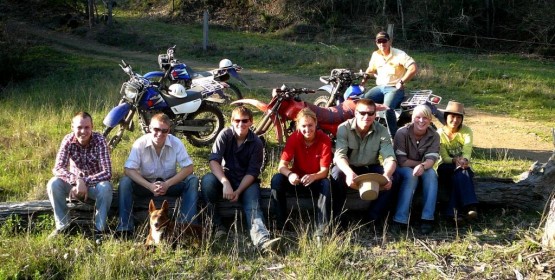 With the end of exams finally in sight, many people finishing their A-levels and their equivalents will be now looking forward and considering what to do on their gap year. When you are used to working in terms of September to July (the usual academic year), it can sometimes seem tough to get out of that mould: and with that in mind our gap year paid work in Australia Outback programme is filling up quickly for August, September and October.
Oyster works with over 1800 employers in the Australian Outback, providing you with a training farm programme to help you prepare for life in Australia and for work on the farms. This is an extremely popular programme, as not only will you get paid well for your efforts, you will be living in a place so different from what you may be used to that it is the perfect challenge for your gap year!
We send many young people from the UK, the US, Canada and Europe each week to take part in this fantastic opportunity. Not everyone has farming experience, but you must come armed with motivation and a passion for the outdoors. Expect hard work, but plenty of rewards! A cold beer has never tasted better after a long day working in the heat of the Outback.
So if you are now considering your gap year options and would like to get involved in our gap year paid work in Australia Outback programme, then check out our gap year Australia webpage for more information on working in the Australian Outback.
Remember: now is a great time to book in for starting on the training farm in August, September and October!