Find out what Oyster volunteers have said about their time on our turtle conservation project in Thailand: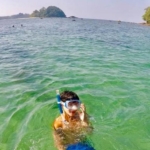 "Definitely enjoyed the project – It exceeded my expectations. This was down to the team who were on the island. The island itself is really beautiful and everyone is aware of the turtle project and the Thai people are so friendly. The food was delicious every day
Pre-project – I found the info and Anne very helpful in answering any questions I had about the project and the pack gave me realistic expectations of what to expect from the project (With no surprises). The website on Oyster, again I found useful and easy to navigate. How the each day was structured was great in that we contributed to the project but there was enough free time to do our own thing i.e snorkelling, kayaking, exploring the mangrove!"
Rob Choi, 2 weeks February 2018
---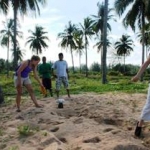 "One of the highlights for me was learning about sea turtles and marine conservation while I was there. I also got to help with coral reef surveys and that was an absolute blast! I loved learning about how coral survive and what marine biologists look for when they are trying to determine if the reef is dying, growing or if it's stable. And then getting to go out with the marine biologist and actually help them gather data, that was so much fun!"
Lexie Taggart, 3 weeks January 2017
---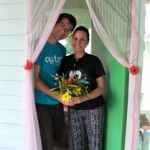 "I expected to see wonderful sights, experience new cultures, and hopefully make a difference, and I was not disappointed. But I didn't expect to enjoy, learn, and be inspired so much from interacting with local people and travellers."
Marc Neveu, 1 week January 2017
---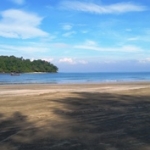 "The beautiful island, the very friendly people and the amazing food were the highlights for me. The time in Thailand was fantastic and changed me a lot. You get used to this completely different life so quickly. I met wonderful people who made the project really great and that I already miss a lot. The island is so beautiful with the endless beaches, lots of animals and different places we stayed at. All in all, a great project that I would recommend to everybody who loves nature and animals. Thanks for making this possible!"
Sarah Hutmacher, 4 weeks December 2016
---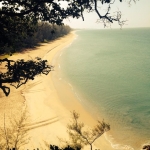 "I'm doing well out here! The island is beautiful. On my first night, we found a turtle nest which was interesting as we got to move the eggs further up the beach, away from the tide!"
Aisling Horgan, 4 weeks January 2016
---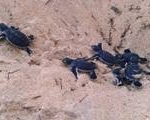 "The way of life and the food are things I greatly enjoyed, as well as meeting the people on the project and the locals. It was a fantastic experience that I would love to repeat."
Sofie Banister, 2 weeks December 2015
---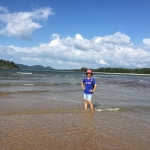 "My time on the island so far has been great. I am really enjoying it. I was the only volunteer for the first week, but there are now five of us. The guys who work here are very friendly and so are the locals."
"Along with the turtle project, I have had the chance to help with sea grass monitoring on the mud flats, which has been fascinating."
Linlin Zhou, 2 weeks December 2014
---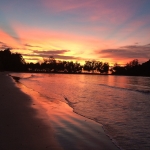 "Protecting the environment and conserving species is important. Seeing the turtles from the hill, after hours of waiting for them, was a real highlight. This trip was very good, just what I expected."
Nicole Chapman, 2 weeks December 2014
---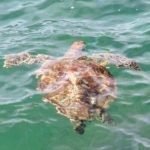 "The volunteering holiday on Koh Phra Thong was excellent, despite the scarcity of turtles, because the island is a true off-the-beaten-track destination that has, so far, not been discovered by the tourist industry. Is is also only very sparsely populated by the locals, so it is extremely quiet and the pace of life is really laid back. It really was hard to leave, both emotionally and physically…"
Colin Harvey, 4 weeks March 2014
---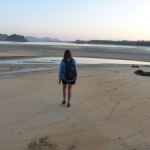 "Speaking as someone who has never done anything like this before, I certainly threw myself in at the deep end! I'm currently an Art Editor working in London, so wasn't quite expecting to have a tree frog jump on my head in the shower that's for sure! There are two major tasks that need to be done daily, one is the turtle observation from Hornbill Hill and the other is the beach walk. The walk is stunning."
Corrie Heale, 4 weeks February 2014
---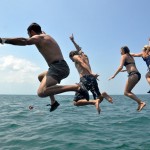 "I thoroughly enjoyed my time volunteering on the turtle project. We stayed in a home-stay and in group bungalows; both were very friendly and made us feel at home. The staff members were helpful, friendly and full of knowledge. I really enjoyed visiting the school to assist teaching English. It was a completely new experience for me. Keep up the great work. It is fantastic what you are doing."
Rachael Ferguson, 2 weeks November 2013
---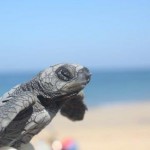 "The stay has been excellent; food, wildlife, people, weather, and beaches. Volunteering has been good, but I just needed to spend another 12 months."
Erin Maguire, June 2014
---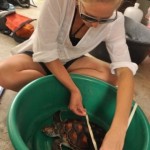 "I especially enjoyed the weekly boat trips to Koh Ra and checking the remote and tranquil beaches for any turtle nesting activity. I was lucky enough to see a green turtle nest. I was taught how to identify the turtle species, how to measure and map the location of the nest and how to protect the nest from being poached. Whilst my time there was short, the memories and friends made will always stay with me!"
Darren Carrot, 2 weeks January 2013
---
For more information about volunteering with turtles in Thailand, have a look at our turtle conservation volunteering website.