We are excited to announce Oyster's price freeze for 2016 projects!
Book before the 1st December and pay 2015 prices for 2016 and beyond. Booking early gives you the best chance of getting the dates you want as well as getting the lowest possible prices. Need some inspiration? Then keep reading.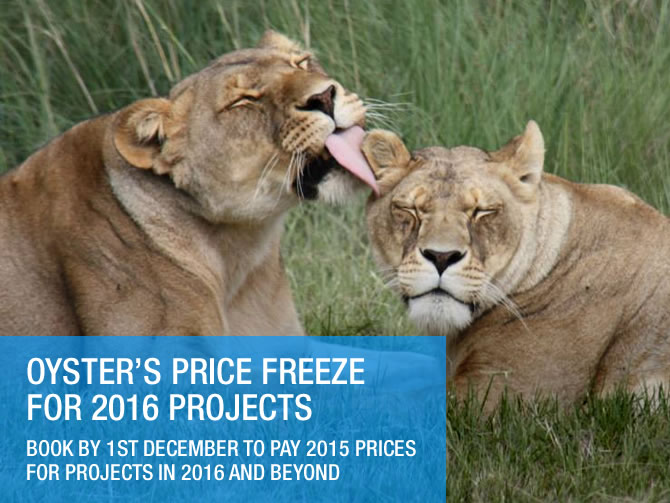 Looking for something last minute? Why not take advantage of our price freeze and book yourself an adventure for the new year. If you don't have long why not check out the different options that we have available in Malaysia? Spaces are booking up quickly but there are still some left so book now to make sure you don't miss out.
If you have a little more time but are still looking to leave soon why not think about teaching in Tanzania? We have a group departing on 20th January. Book now and you could join them on what will almost certainly be one of the most memorable trips you will ever go on.
If you are looking a little more into the future why not start making plans now for next summer. Having something to look forward to will help get your through these gloomy winter months and booking now means you won't miss out as summer spaces can book up really early. Why not take part in one of our most popular programmes and volunteer with elephants in South Africa? If you have more time to spare and are thinking about working overseas why not think about working in the Australian Outback. You can do this for the summer holidays and come back with some money in your pocket.
Finally if you are one of those super organised people who are already thinking about next winter we have some options for you too. As the weather starts to cool here why not head over to Thailand and gain a TEFL qualification. Or if you like to make the most of the cold weather why not become a ski instructor in the world-class resort of Whistler. 
To view all of our projects visit our website.