My Canadian ski season gap year with Oyster Worldwide
Now I know gap years aren't for everyone but ever since I was young, I had always wanted to do a ski season.  University was never really on my agenda either.  While all my friends were busy with their UCAS applications and A Level revision, I wasn't really doing much at all.  That was until a chance encounter with a friend, who told me she was going to do a ski season, in Whistler of all places with a company called Oyster.  I was instantly intrigued and went on to www.oysterworldwide.com and applied as soon as I got home.
After the initial application, it was made clear to me that I needed a University place to be accepted on to the programme (this was the visa application process at the time).  This really got me focused on my studies as I really wanted to head out to Whistler for a ski season!  Before I'd even travelled, Oyster had motivated me to do something I simply wouldn't have done otherwise.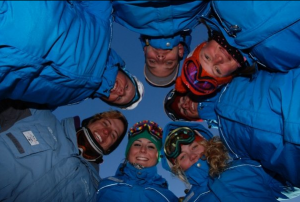 In my opinion, Oyster's best quality is the contact they have with you, and the fact they sort everything out for you.  I would often receive letters in the post or calls from Jon informing me how my visa application was going or generally just checking in making sure I was getting ready for what was going to be the greatest six months of my life so far.
The briefing courses Oyster run are really good as well.  It's a relaxed way to meet some of the people you might be working and living with for the next six months, as well as learning more about the position you have applied for. In fact, at my briefing course I met two out of the three people I lived with for most of my ski season!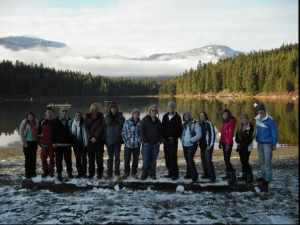 But even when they send you off on your travels, they still seem to be with you every step of the way.  In Whistler there is a representative called Tory who was there for us to talk to if we had any major problems, but then again there was always the group to talk to as well.
But perhaps the best thing Oyster provided me with are the memories of my trip.  Not many people I know can say they spent a season working as a ski instructor in Whistler.  But the people I do know that can say that, the people I met, some of them have become friends for life.  So Oyster doesn't just give you a trip to remember, it gives you focus, it gives you purpose, it gives you unforgettable memories, and friends you will know forever.  So if this is the kind of thing that appeals go on to www.oysterworldwide.com and see if Oyster can give you the adventure of a lifetime.