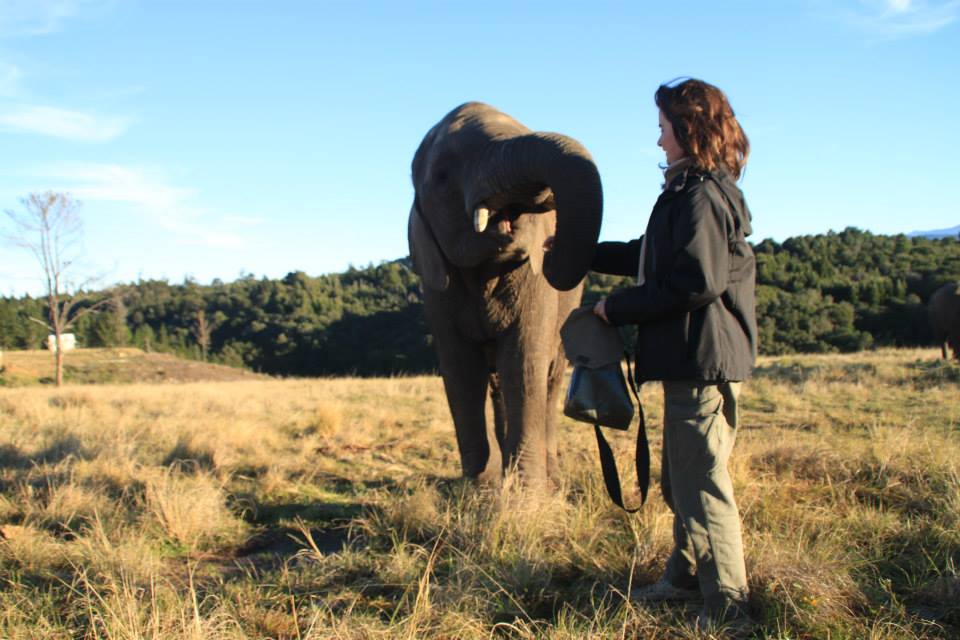 Past volunteer and Oyster Ambassador, Giuliana Siclair, tells about how her life changes after volunteering with elephants. For part one of this blog, click here.
Coming back and getting more involved
The trip was more than I could ever dream of, something that has now become a part of me, something I will never forget. It is not only a question of growing up, facing new situations, learning so much, coming back with a boosted self-esteem. Coming back as a changed person has also meant different attitudes and different commitments. I started getting involved in things I would never have expected to get myself into back at home. I came back in September 2013 and on the 4th October I was marching in Rome at the world's first International March for Elephants (www.iworry.org) calling for a ban on all ivory trade and implemented laws against wildlife crime. I also decided to invest in the David Sheldrick Wildlife Trust's cause and have been fostering one of their elephant orphans ever since that September. My experience of studying semi-wild elephants at the park and learning about the current threats they face today has got me progressively more aware of the issues, more passionate about them, ready to work to change attitudes around me. For me this trip meant a transition from never having seen an elephant in the wild, still considering them as big cuties, to wanting to give them a voice, wanting people to see and hear the issues involved in ivory trade and the conservation work being done to keep these incredible animals protected and free to roam undisturbed in their natural environment. I know my voice is like a small drop of water dumped on an entire forest flaming with fire. But after my trip I am now keen to keep in touch, raise the awareness of people around me, read more stories, be continuously inspired and perhaps do my bit in inspiring others. SO…let me do my bit to inspire you!
Even if you don't feel like actively campaigning, digital support through social media also counts as support because you raise awareness. Just by joining a couple of pages on Facebook, such as the Amboseli Trust for Elephants or the Lawrence Anthony Earth Foundation, you make an active decision to keep abreast with news and campaigns for the protection and conservation of the natural environment and all wildlife. Even if you just scroll through your news feed and glance at a couple of elephant pictures or success stories or news about a country banning their ivory trade, it does make a difference, because you're no longer indifferent.
For me, all this wouldn't have happened had I not decided to go off to South Africa, to volunteer with elephants. I may not have realized it at first, but it was a decision that indeed did shape and is shaping a lot of the choices I am making today!