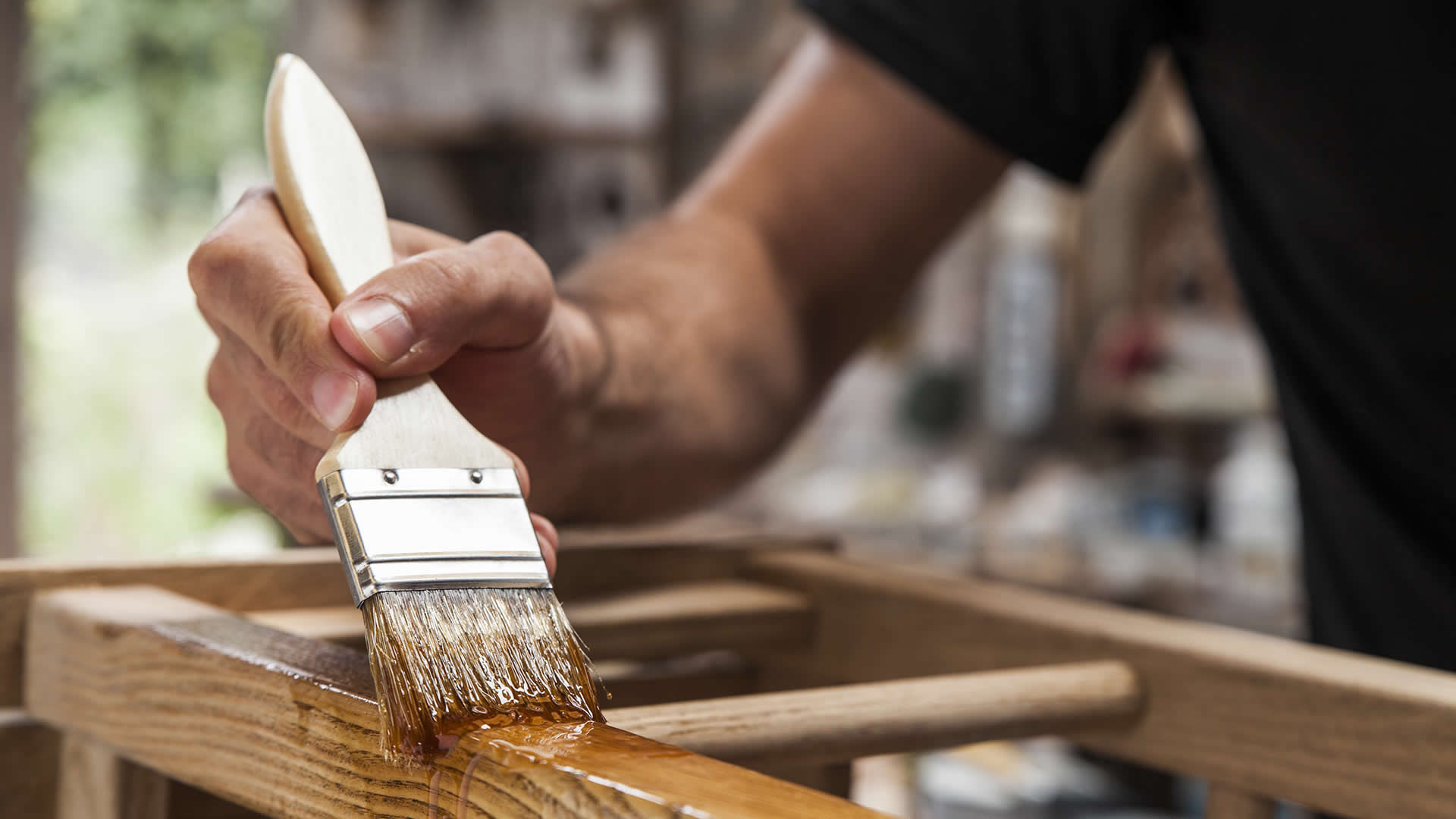 Help to change lives by providing impoverished individuals and families with safe, sanitary and comfortable homes. Over 2 million people live in risk of poverty in Portugal, and almost 20% of those have homes which do not provide for their basic needs. Construction volunteering enables you to learn essential DIY and practical skills that you can take home!
Duration: 1 – 12 weeks
Dates: See project dates
Arrival day: Sunday
Return day: Saturday
Eligibility: General level of fitness required.
Age: 18+
Learning valuable DIY skills through volunteer construction work
Seeing the smiles on the people's faces as they see their new home take shape
Living in the vibrant city of Lisbon with its amazing history, culture, food, wine and nightlife
Seeing the results of your labour every day, as you and other volunteers work together to make a difference
Exploring the beaches, surf and ancient history of Portugal in your time off
In Portugal, over 160,000 people don't have a shower in their homes, and over 50,000 people don't have running water and access to basic sanitation. This project was created to help people in need to have a home that offers comfort and basic amenities. You will be taking part in various volunteer construction projects and volunteer building projects.
Volunteers join a local charity dedicated to improving living conditions for thousands of people who live below the poverty line in Lisbon. Many of these people are unemployed or elderly, and financially unable to maintain their homes. Under the guidance of an expert builder and decorator, volunteers help to renovate and rejuvenate homes that have fallen into disrepair. So far, over 1,200 people have benefited from this programme, and the plan is to help many more.
Working with a team of international and local volunteers, you will head to people's homes that need some form of renovation. Problems can include structural issues, lack of basic amenities, poor access to light and ventilation or hygiene issues. The homes are assessed by the project staff before volunteers start work, and volunteers are always trained and guided by an expert builder and decorator.
With construction volunteer work, you should expect to be working for 4 hours per day, either on a morning shift or an afternoon shift.
Tasks can include, but are not limited to:
Preparing rooms for a new coat of paint
Painting rooms, doors and window frames
Levelling the walls or floors
Helping to fit showers or kitchen units
Tiling the bathroom
Mixing concrete and laying bricks
Helping to transport building materials
Preparing the site for renovation work
The length of time that it takes to renovate a home depends on the complexity of the problems. Some homes can take several weeks to renovate, whereas others may take several months. You may join the project several weeks into the renovation or right at the beginning. Depending on the length of your stay, you may be able to see a project through from start to finish.
Shared volunteer villa in the leafy suburbs of Lisbon, 20 – 30 minutes from the city centre
Share a room and bathroom with 1 – 7 other volunteers
The eco-house prides itself on being one of the most environmentally friendly buildings in Lisbon
Single use plastics are kept to a minimum, food waste is composted or shared with those in need, furniture is built from recycled goods
Large garden with swimming pool
Free yoga classes at the accommodation
Living room with book swap, TV and projection screen for films
WiFi available throughout the house
You will receive three meals per day
Breakfast consists of fruit, breads and spreads, cereals, toast, tea and coffee
Lunch and dinner often include meat, fish, pasta, rice, vegetables, salad, stir fry
Typical Portuguese food is served
There is 24/7 access to tea, coffee, fruit and biscuits
Provision can be made for vegetarians, vegans, gluten-free diets and lactose-free diets
Airport: Lisbon (LIS)
Arrival day: Sunday. You will be collected from the airport and transferred to the accommodation
Departure day: Saturday
Access to your own personal 'My Oyster' account – our online portal where you can find out much more about the program and manage your booking
Dedicated contact time with an experienced destination manager to discuss the project, answer any of your questions and for us to find out more about you
Help and advice from our UK office before arrival and whilst you are away
In-country support
Pre-departure information covering medical, safety and project advice
Financial protection: ATOL (if we book your flights); IPP (if we don't book your flights)
Thorough orientation on arrival
Accommodation (see the 'accommodation' section above for details)
Advice on visa requirements
Oyster plants a tree in Africa with TreeAid to help reduce the impact of global carbon emissions
Airport collection and transfer to your accommodation
Three meals per day
2 hour guided tour of Lisbon
Linen and towels
All project equipment and training
Oyster Worldwide volunteer t-shirt 
Oyster luggage tag
On your return:
Welcome home pack
Certificate of Recognition (on request)
References (on request)
Flights – as an ATOL bonded company, Oyster can book flights for you
You need a valid passport that meets the requirements of the country you will be travelling to
Insurance (covering your time with Oyster and any planned independent travel)
Any costs associated with changing your return flight date if you need to
Independent travel costs
Home country travel costs
Spending money for additional trips, food and entertainment
Transport to your project (budget 5 euros per day)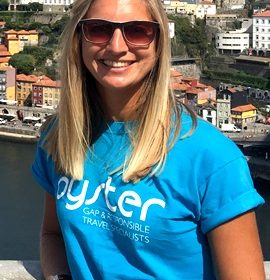 "Whilst on this construction volunteer project, I visited the home of a lovely old lady. She had a wonderful garden where she grew fresh produce, but her house was in real disrepair. The volunteers were busy repainting her entire house, and she was so happy. I was really moved by everyone's dedication to the project and to helping this lady turn her life around," said Anne, Destination Manager
The project runs Monday – Friday. Your first day is spent on an induction in Lisbon, and you will join the project on the Tuesday to meet the staff and receive your project orientation. You will do one shift per day, either in the morning or the afternoon.
Days can vary depending on the project requirements. An example itinerary is:
8:00 – 8:30: Breakfast
09:00 – 13:00: Morning shift **
13:00 – 14:00: Lunch
14:00 – 18:00: Afternoon shift**
19:30 – 21:00 Dinner time
**The timing of your shift may change each day depending on the requirements of the project. When you are not working on the project, you are free to relax, take some trips, do some exploring or take some Portuguese lessons.
Willing to work hard
Positive attitude
Proactive, motivated and flexible – tasks are not necessarily allocated to you, you have to ask and offer
No previous experience is required, as you can be trained on-site
Able to speak and understand English
Willing to learn some Portuguese
This project runs throughout the year. The arrival dates are:
2020:
14th June
5th July
19th July
2nd August
16th August
6th September
20th September
4th October
18th October
1st November
15th November
6th December
20th December
The longer that you participate, the more of a contribution that you will make. We would recommend staying for at least 4 weeks. The longer you stay, the more of the renovation process you will experience.
Enjoy the sights of Lisbon
Explore the amazing town and castle of Sintra
Go surfing
Go diving
Learn Portuguese
Take a day trip to do wine tasting, caving, city tours and more!
You will have either your morning, afternoon or evenings and weekends free
The United Nations has created 17 Sustainable Development Goals to end poverty, protect the planet and ensure that all people enjoy peace and prosperity. This project works towards four of these goals – to eliminate poverty, to provide clean water and sanitation, to reduce inequalities and to produce sustainable communities. Over 2 million people in Portugal live in risk of poverty, and this project is doing all that it can to help those people and provide them with their basic rights.
Not only will you be helping people and changing their lives, you will also be learning some valuable skills. Volunteers are taught the basics of DIY and construction, and you will build upon those skills throughout your stay. DIY is a lifelong skill, and one that fewer and fewer people are learning.
This project is fantastic as part of a gap year, career break, holiday with a difference or summer holiday.
Whilst late-availability is possible, we would advise booking as soon as you can to guarantee your ideal dates. Our projects are very popular and spaces can fill up several months in advance, especially for the months of June to September.
Lisbon enjoys on average 300 days of sunshine per year
The wettest months are October – February
Temperatures from November – February are about 9 – 15 degrees celsius
Temperatures from March – October are about 15 – 30 degrees celsius
We would recommend budgeting approximately £50 a week for free time activities.
There are cash machines located all over Lisbon, and there is one just a few minutes walk from the volunteer house. You should take at least two cards with you, and let your bank know that you will be going away.
Typically you won't need a visa for stays up to 3 months. You should make sure your passport is valid for the duration of your stay.
Most of our volunteers are independent travellers and you will become part of a group of people from around the world here. It is fine to travel with friends or as part of a small group too however- more the merrier!
The simple answer to this question is, yes absolutely!
It is important to bear in mind however that this may not be like other holidays that you have taken. Remember that you are volunteering, and this means that you will be put to work! This sort of holiday is a world away from sun loungers and cocktails, with our volunteers often heading home tired but immensely satisfied. If you think that you will need a bit of relaxing time on your trip too, do make sure to factor this in when your time on the project is complete.
You should visit your doctor or travel nurse to find out what vaccinations you will need. Your routine vaccinations will need to be up to date. You should follow your doctor's advice.
Doctors, pharmacies and hospitals are located within 5 – 20 minutes of the accommodation.
Portugal has been listed as the third safest country in the world. You will be living in the thriving city of Lisbon, in a leafy residential neighbourhood. There are similar crime levels in Lisbon to any city in the world, and you should keep an eye on your belongings when you are out and about.
You will receive a thorough briefing before each new task. You will be taught and guided by an expert in DIY and construction. Hard hats and all safety equipment is provided.
There is free wifi provided at the volunteer house. You will receive a free local SIM card on arrival if you would like to use 3G. Make sure that your phone is unlocked before arrival so that you can use the local SIM card.
We would suggest that you download the App Whatsapp prior to arrival so that you can be added into the volunteer group once you are in Lisbon.
There is good phone reception in Lisbon.
You will need a European plug.
Portugal is on the same time zone as the UK and Ireland – GMT and BST.
Supervision will be fairly intensive during the first few days, when you will receive a thorough induction and work-related training. Once you are comfortable with things, you might not always have a supervisor working alongside you, but there will always be staff and other volunteers around to help, and you will always be accompanied for any high risk activities.
Staff at Oyster's head office and in-country will be responsible for your safety and welfare while you are at the project. This will start from the moment you are picked up from the airport until the end of your project. Before and after these times, you will be outside Oyster's responsibility and should make sure that you act safely and avoid risk. This is also true if you choose to leave the project during your time off. We will give you plenty of guidance and advice about this.
Other adventures like this