Work in Sydney and Explore Australia
Sydney is a fantastic and comfortable city to live in during your Gap Year in Australia.  Famous for it's iconic sites, golden beaches and fabulous outdoor lifestyle, you won't be disappointed to call this home for a year! Meet like-minded backpackers and get support from the team on the ground with full admin set up and access to 12 months of job finding assistance. Enjoy a fun packed orientation week with a trip to the Blue Mountains and an awesome 2 day surf camping trip. Get a paid job and social network within a few weeks of arrival!
Hit the ground running 'Down Under'
If you want to experience working abroad but are a little nervous in taking the first step on your own, then this programme offers the perfect support. Join an instant group of friends and explore this incredible city whilst getting set up with work, accommodation and a social network. The team on the ground will take care of the tricky bits like your tax file number, medicare card and a bank account. You'll be given an Australian SIM card so you can immediately start keeping in touch with your new friends, and lots of support in job finding.
During your orientation you'll be staying in the Railway Square YHA hostel in the backpacking quarter of Sydney. Enjoy activities including a day trip to the Blue Mountains and have an authentic Aussie experience before you start work by taking part in a 2 day surf camping trip!
What will I be doing?
Your first week will be a fun filled introduction to Australia with a mixture of presentations, social activities and of course sight-seeing!  Enjoy a day trip to the famous Blue Mountains and an all-inclusive 2 day surf camping trip. At the end of this week most people chose to start looking for a job. The majority stay in Sydney but you will be supported across Australia if you want to make somewhere else your base.
The work available to you in Sydney (and across Australia) is plentiful, with the majority of the jobs at entry level positions in industries including admin, retail, hospitality, farming, factory and construction. The pay is pretty good too, with wages around $19 per hour minimum. Is there a better commute than one that incorporates the sight of the Sydney Harbour Bridge or the stunning Opera House?
Working in a city abroad definitely boosts your CV and becomes excellent preparation for university or starting a future job. And where better to be than sunny Australia? You will be working with Aussies and most likely other international backpackers, so you'll instantly be making friends in the workplace and developing an exciting social life.
The terms of your visa allow you to work for one employer for a maximum of 6 months. After that initial 6 months we can help you to find another job, or you may decide to go off travelling with a pocket full of money!  As part of the programme you will have 12 months of access to an exclusive online job database and job finding support. If you would like to travel and look for work outside Sydney you can receive support from our offices in Melbourne, Brisbane, Cairns and even Auckland in New Zealand.
What about after Sydney?
You can stay in Australia for up to one year on your Australian Working Holiday Visa. Most people will spend some time travelling the country, which is why being able to access support from all of our offices across Australia is so great. Once you have earned some money, it is the perfect time to dust the backpack off and see what the rest of the country has to offer.
You will be given lots of advice on the different travel options available to you. With a travel desk in the Sydney office, the experienced staff are experts in booking bespoke trips all over Australia, and you should have no difficulty planning an incredible trip. Please note however that this an independent programme following your initial orientation week, the support is there, but what you choose to do with your year abroad is up to you!
Accommodation and Food
You'll spend the first four nights of your programme at the YHA Railway Square Hostel in the backpacker area of Sydney. It adjoins Central Station so you can easily explore all that Sydney has to offer. The hostel is purpose built and modern and has fantastic facilities, including a barbecue area, well equipped kitchen, clean and secure bedrooms and 24hr WiFi. Expect to share a room. During your orientation presentations you will be given plenty of advice on where to find accommodation after your initial week is over. Some chose to stay at the hostel and some chose shared apartments in Sydney costing around A$130 -180 per week (2017 estimations). Breakfast is included.
The final two nights are spent camping as you take part in an all-inclusive surfing trip. Bed and tents are provided as well as two breakfasts, two lunches and one dinner. The food is healthy and delicious!
Highlights
Kick start your Aussie Adventure in Sydney with a welcome orientation, job presentation and job hunting services
Take a trip to the stunning Blue Mountains and enjoy an Aussie surf camping weekend
Have an instant social life on arrival by joining a group of like-minded young travellers
Receive help in making your CV more "Aussie" and assistance with interview preparations
Receive 12 months of access to an online database and job-finding support in all of the country's major cities
Earn good wages by obtaining a job in Australia to fund you during your Gap Year travel
Why
should I do this?
Take a Gap Year in Australia to one of the most popular destinations in the world for work and travel. Some of the greatest attractions for people wanting to work there include that the English language is spoken, the laid back culture is very appealing, the weather is great and there is a variety of work on offer.
This Gap Year Program gives you the opportunity to embrace life down-under, safe in the knowledge that you have support and a group of young like-minded people around you.
Travelling in Australia is safe and easy and by obtaining an Australian working holiday visa, you can get a paid job to keep the cost of living down. Start by getting a job in Australia on this gap year program to kick start your Aussie Adventure!
Getting there
Arrange for your flight to arrive into Sydney international airport on Monday. You will then get a pre-paid shuttle bus to the hostel where you can settle in and prepare for the activities to start the following morning.
Our representative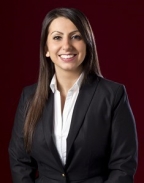 On the ground in Australia, Edvige and the team will be there to support you. Many of the team have lived overseas so they know challenges that you will be facing first-hand and so are ideal people to help you settle in.  Both they, and us in the UK are available 24/7 in case of emergency.
What is provided
One-to-one informal phone interview and briefing in the UK
Access to your personal 'My Oyster' account – our online portal where you can find out much more about the programme and how to manage your booking
Advice on obtaining a visa
Advice on finding a competitive and suitable return flight to Sydney
Transfer from the airport to your hostel in Sydney
Detailed welcome orientation, comprehensive job presentation and help with CV and interviewing techniques
Assistance in sorting out your medicare, tax file number and bank account
Tax refund advice
An Australian Sim Card with $30 credit
6 nights accommodation
6 breakfasts, 2 lunches,  2 dinners
12 months of help and support with your CV / resume and interview technique
12 month access to an exclusive online database of jobs and help with securing a paid job in Australia
12 months YHA membership
Unlimited free internet connection in Sydney (as well as our other offices)
Mail holding and forwarding for bank cards
Free luggage storage for up to 4 weeks
Transportation to and from the Blue Mountains and surf camp
Day Trip to the Blue Mountains including guided hikes, a trip to a wildlife sanctuary and a free drink at a bar in Sydney
All inclusive 2 day Surf camp trip with 3 x 2 hour surf lessons
Access to a 24 hour emergency hotline
Access to discounted travel products
On your return-  References (on request)
What do I need
A passport valid for 6 months beyond the end of your return date
You must be eligible for a Working Holiday visa 417 or Work and Holiday visa 462 (aged between 18-30 and a permitted nationality for the visa. See here for visa eligibility criteria)
Insurance – we can introduce you to a policy
An electronic copy of your CV
National Insurance Card or NHS card for Tax file number and Bank account application
Return flight to Sydney
Cost of travel around the city
Money for food throughout the trip
Money for accommodation and food after your first 6 days
Spending money
Work clothes