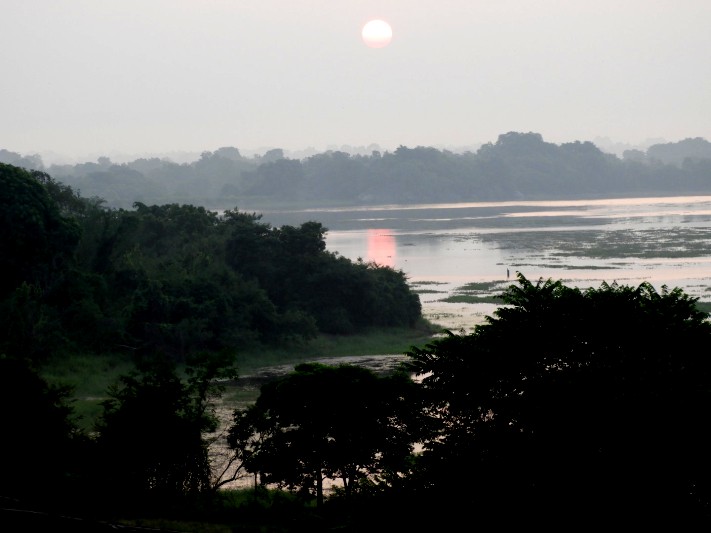 Barbara Boylan has been updating us weekly on her amazing antics in Sri Lanka. This week she headed off on her travels for further exploration, and has shared with us her thoughts on "the 14 things I have learned from travelling."
We are so grateful to her amazing insights and for keeping us smiling and laughing throughout her endeavours. To find out more about Sri Lanka and to start making your own "14 things I have learned from travelling list" check out our visit Sri Lanka webpage.
We would also like to thank Julie Marshman, another Sri Lanka volunteer, for providing us with these stunning photographs.
Saturday 17th February 2018
A few of us were leaving on Saturday morning, travelling to Kandy on the bus. We decided the 8 am bus was early enough ( phew!) and decided to leave promptly at 7.30. I'm always nervous about catching buses, trains, trams and aeroplanes and like to be there with super time to spare just in case there's a major hold up so I was a little bit twitchy with this slight time margin of error. But we were all ready to go, organised and breakfasted at 7.29.
Saying goodbye to people you've spent 3 weeks sifting poo with, is not easy especially when the chances are you'll never see them again. This is where social media comes in to its own allowing friendships forged in elephant dung to blossom and prosper. And who knows? Our desire to conserve our beautiful world may see us reunited on other volunteer projects somewhere else in the world. I have certainly been inspired by those old hands I've met who have done all sorts of volunteering from working in Galapagos to conserve tortoise habitat, Namibia on wild dog conservation, up the Amazon on a project collecting data – so many projects! That's me sorted for the next ten years!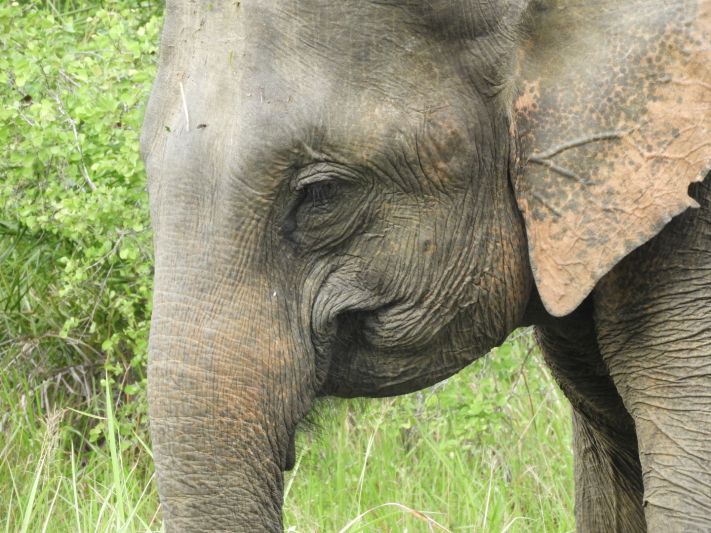 So, we left the Field House and made our way bumping in and out of the rutted potholes loosely termed a road when a disaster hit! I had left my phone charging on the table! Eeeeeeeek Aaaaaaargh! NOOOOOOO! Thankfully, no one objected to turning around and making our way – at speed and in great rolling bumpiness! The rollercoasters at Alton Towers had nothing on this ride, baby! – back to the Field House where I legged it down the steps, past the lake view, over the grass, in to the FH to astonished gasps, grabbed phone and charger, yelled, 'Have a great life,' at my slack jawed audience and ran back to the jeep glad of my Zumba classes back home!
We got to the bus station with – you'll be pleased to hear, dear reader – 3 minutes to spare. Various men flung our rucksacks and cases in to the designated space next to the driver and we collapsed in to the few seats available whilst the local travelling populace looked on in stoic amazement. We were off!
My fellow travellers were joining a turtle hatchery programme near Galle and I was going to spend a week exploring the south and west coast, slowly wending my way back to Negombo and the flight home. Let the next adventure chapter begin!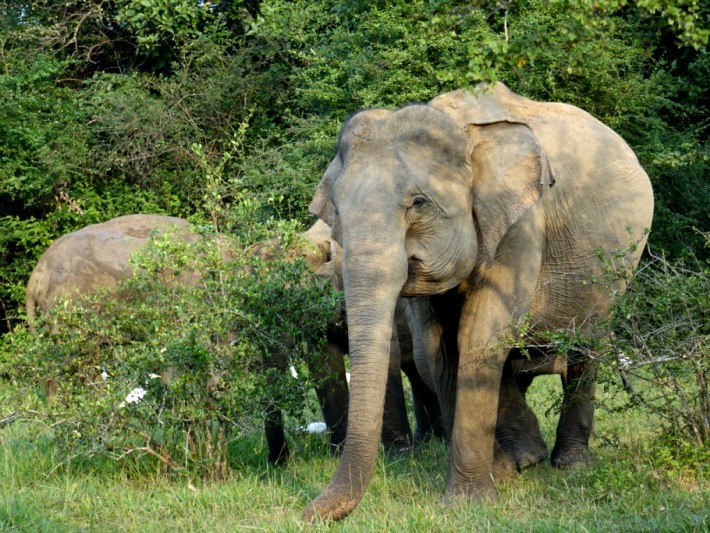 Sunday 18th February – Sunday 25th February 2018
A week of travelling round Sri Lanka has seen a few mini adventures- travelling 7.5 hours in a crowded train from Kandy to Ella with a HUGE suitcase unable to move then getting off in a panic a stop too early and maiming several people for life as I dragged said suitcase over their shins and toes, is perhaps an experience you shouldn't try but hey! It adds to life's rich tapestry and confirms me as a neurotic train traveller. I blame my parents ( who doesn't?) for being such a nervous nelly about being on time, getting on the right train, getting off at the right spot etc etc Having now completed the hat trick of all the above negative permutations, I can formally declare myself, 'Useless!'
Train travel aside, I've seen and had a fantastic time in Sri Lanka. ‭ It really is a stunningly beautiful country – from the high verdant hill country with its neatly arranged tea plantations to the turquoise waves of the Indian Ocean and historic remnants of colonialism, it's a country worth visiting.
14 things I have learned from travelling on this trip….
•Drinking tea with hot milk is not the end of the world as we know it.
•Haggling with tuktuk drivers is a skill and I'm its Master.
•Travelling alone is good for you – you learn resourcefulness, become open to new experiences and people and gain confidence in your own abilities.
•Books make ideal travelling companions( I knew this already).
•People are generally kind and want to help you (I knew this too but this trip confirmed my suspicions).
•Speak up about your beliefs and political views – too many good people are too polite to speak out for what they think.
•Get involved in a cause close to your heart – if you don't do it, who will?
•Hot water is man's greatest invention.
•The desire for chocolate does not vanish after 4 weeks abstinence.
•Everyone is scared. To not care how you are judged by others is liberating. To live by your own roll call of worth is what it's all about. Listen to your human compass.
•The only make up a woman needs is vermillion lipstick (and eye brow tweezers).
•Travel light! Ditch the suitcase. My daughters will be amazed by my future frugal packing.
•People are crippled by their self doubt – my favourite quote, 'Whether you think you can or whether you think you can't, you'll be right.' IS TRUE.
•God's first commandment to Jew, Muslim and Christian was to look after His creation. I'm sure Buddhism agrees. So what can I do/ you do/ we do? Each person has a contribution to make and each contribution makes a difference. Together we stand.
Thanks for reading my blog and to Oyster for their support over the last 4 weeks.
See you on an elephant poo hunt somewhere, some time…..