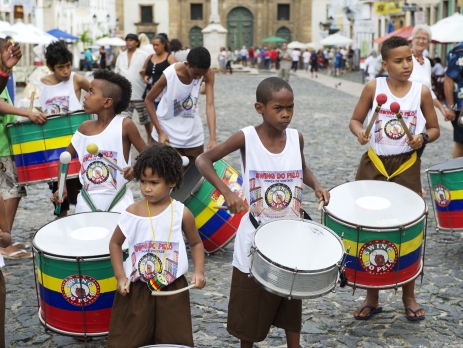 Wondering if that old denim shirt or pair of flip-flops can survive another outing? Can't decide how to best appear like an experienced local? Want to give off that well-settled and cool look, as if you've been born and raised there? Then here's how! Each of Oyster's programme destinations have their own unique style and method to looking like a local. Aside from wrapping up warm in the snowy mountains and forever in shorts by the beach; this guide will help make sure that nobody thinks you're just a tourist!
Canada
We all know Canada gets cold – I mean really cold, in the winter, but Canadians keep a cool look going regardless. An essential is the toque; a beanie to us Brit's, which everyone has glued to their head in winter. When most of your heat is lost through your head and its -20°C outside, you can understand why! On the slopes a Patagonia, Arc'teryx or North Face jacket will help you blend in well. If you love to hit a jump or grind on a rail, then the baggier your clothes are; the better. Think floral prints, bright colours and face-masks to really pull off the local 'wavey garms' look.
Australia
Life down under is very warm and pleasant pretty much year-round. In sunny Sydney there are on average 236 sunny days a year so make sure you pack your Billabong 'thongs' (flip-flops), sunnies (sunglasses) and an arrangement of singlets (vests) to truly look like a local on the beach. In the outback, having a pair of R.M Williams leather boots and an Akubra hat will set you on your way to fitting in as a local.
South Africa
In the safari parks and animal volunteering projects in South Africa it is best to wear older, freeing but comfortable clothes – ones which you don't mind getting dirty, as this is the best thing to wear. Don't bring your best clothes! At Oyster's monkey and baboon project there will be animal poo around the centre which can get all over your clothes! The easiest way to not look like a tourist in South Africa is to avoid khaki coloured anything or an old-school safari outfit.
Thailand and South-East Asia
A haven for travellers and volunteers alike, Thailand has many different styles which can be found. You can buy a cheap Chang, Singha, Same Same or elephant tank-top which everyone wears, but they do look silly when you constantly see others wearing the same thing. The trick with looking like a local in Thailand and S.E Asia is modesty through covering up. Being a religious area of the world, having a lot of your body on show can upset and turn people's heads. Longer shorts or harem pants and proper t-shirts will draw less attention. The main BIG NO is having exposed feet. Yes, you take shoes off entering a temple, massage parlour or some guesthouses; but having bare feet in public is very rude in a country where the foot is the dirtiest part of the body. Shoes are generally worn until they fall apart by locals!
Romania
European cities generally have an accepted Western dress-code. This includes jeans and trousers, normal shirts and t-shirts and trainers or slip-on shoes. You would only really stand-out in Romania as a tourist if you make the classic faux-pas of 'white socks in sandals' look or if you wear a sports top of your interest. Otherwise, you would be fine. The exception is more underdeveloped areas where a more traditional, countryside, rural dress-sense is observed with the locals. One thing to note is the country rains a lot so make sure you bring an umbrella!
India and Nepal
Like S.E Asia, India and Nepal also deems showing skin as provocative for both men and women. So, covering up with long skirts or loose trousers and long-sleeved shirts will show respect and also protect you from harmful UV rays and those annoying mosquitoes! Religious sites and temples sometimes cater for tourists who are not covered up, but some colourful traditional clothing you could sport to look the part include; saris, churidars and kurtas. Kurtas are typical South Asian dress of a long tunic top with loose fitting pants. If you dress like a tourist in Nepal you are described as a bidesi.
South America – Chile, Ecuador and Brazil
South America is a big melting pot of cultures and traditions. One of these is what to wear! In Chile, it has an incredible claim of boasting mountainous, beach, urban and rural landscapes in very close succession. One thing to always have with you in Chile is a scarf though. A fashionable look and it keeps the cold at bay. In Brazil, the weather and heat makes for wearing a similar outfit to that mentioned in Australia or South Africa. However, it is not advised to wear nice, expensive, 'real' jewellery as this is seen as flaunting your wealth and can make you a target for thieves. Ecuador has a more traditional but vibrant dress-code. Men in the Quito area usually wear ponchos and calf-length trousers and fedoras while women nearer the Andes wear white blouses, colourful shawls and many bracelets.
You can fill out a booking form and be one step closer to experiencing life as a local yourself. You can also call us on +44 (0) 1892 771 977 or email at [email protected]