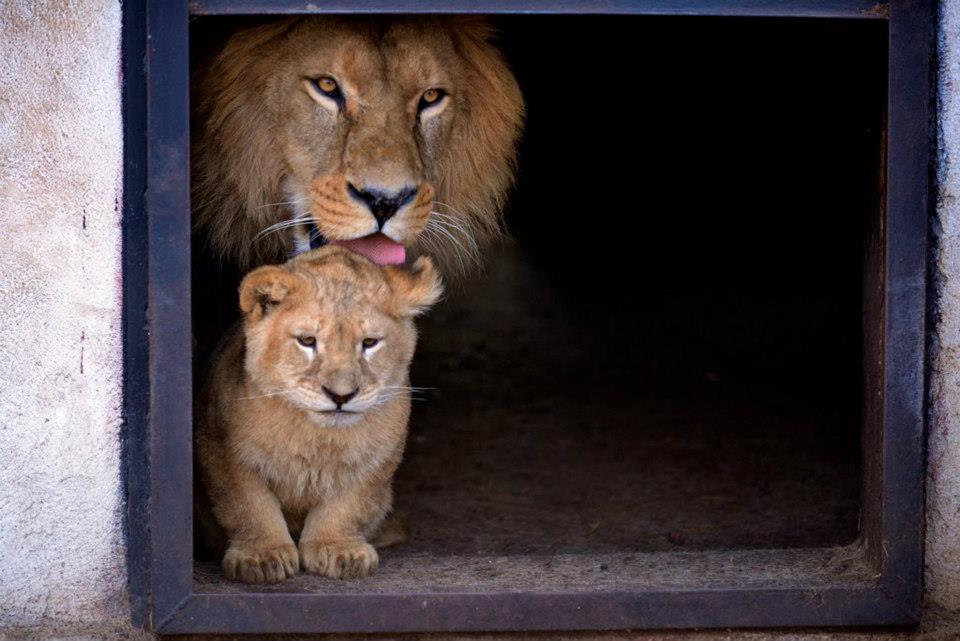 Oyster are happy to announce that we have some excellent news from LIONSROCK!
Petrica, Lavinia and Lidia and baby lions, Tarhon Big and Marin are the newest arrivals to the Big Cat Sanctuary in South Africa. But, it hasn't been an easy journey for these 5 magnificent animals.
Back in 2002, these lions were moved to Baia Mare Zoo. They had been born into captivity and had been trained for the Romanian Circus. Exhausted and worked excessively, Petrica retaliated and attached his trainer. The circus' answer was to send them to the zoo.
Once at the zoo, they lived in small, cramped conditions until they were abandoned by the owners after EU regulations forced the zoo to shut down. They were found next to a rubbish dump, in an enclosure that was tiny and dark. These 5 lions had gone through so much already.
Desperate to help the lions, our partners in South Africa negotiated to provide them a home at their 1,250 acre sanctuary. Finally, this move was able to take place and now these lions can finally live in their natural habitat.
To top it off, Giovanni – an amazing name for a lion- will also be joining the sanctuary. Found in Romania, Giovanni was made to perform tricks for large audiences. During one show, he lost his tail when a performance went horribly wrong. Thanks to all the support that the Big Cat sanctuary in South Africa gets, Lions like Giovanni and the family of five are now safe again.
At Oyster, we pride ourselves on sending passionate volunteers to help out at our programmes. With these new additions, it's more important than ever that there are people to help out at the sanctuary. If you want to head to South Africa to meet these amazing animals, you can. Just check out our volunteering with lion page for more information or head to our booking page and apply.
We at Oyster love good news and we wish the lions well in their new homes!