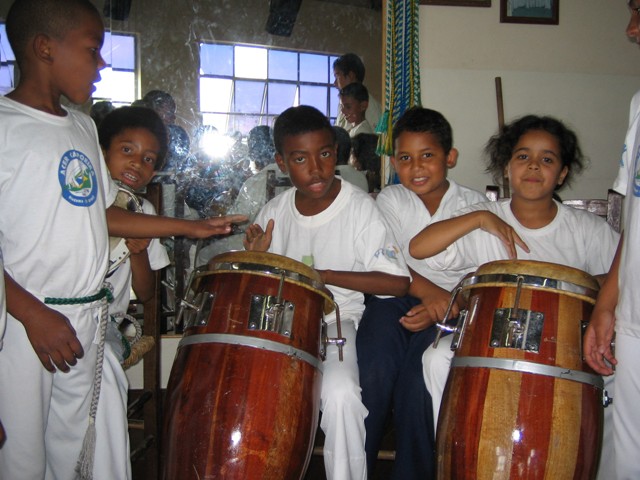 It was very heartening to see Prince Harry enjoying some time at the Community Youth Centre in Sao Paulo, Brazil where Oyster has sent volunteers to in Brazil to work with under-privileged children.  Harry went down well with everyone, by all accounts, playing football, chatting laughing and most importantly listening. Later that evening at a reception at the British Ambassador he spoke of how he was moved to tears by the tragic stories of prison, drugs and violence.
Harry praised ACER for the positive impact that the Centre has on what was a high crime area and is now a Community with a sense of pride and a strong identity.  I am sure his visit has given everyone involved with the centre and a well deserved boost as well as being a high point for all who live this poor part of Sao Paulo, particularly given the international press coverage and great photos of Harry in a yellow Brazil shirt!
Oyster are always looking for volunteers to work at the Centre alongside the permanent staff who are capable of giving of themselves in a role that offers little formal thanks but great rewards and fun.  Volunteers need to be prepared to learn Portuguese – 20 one to one lessons are given and need to some experience of working with young people.  We want volunteers that will enjoy throwing themselves into the Centre's many activities – sport, drumming, IT, drama and more to commit to 4 months to allow time to learn the language and to make a real impact.
For more information check out our Youth Volunteer programme at the Centre