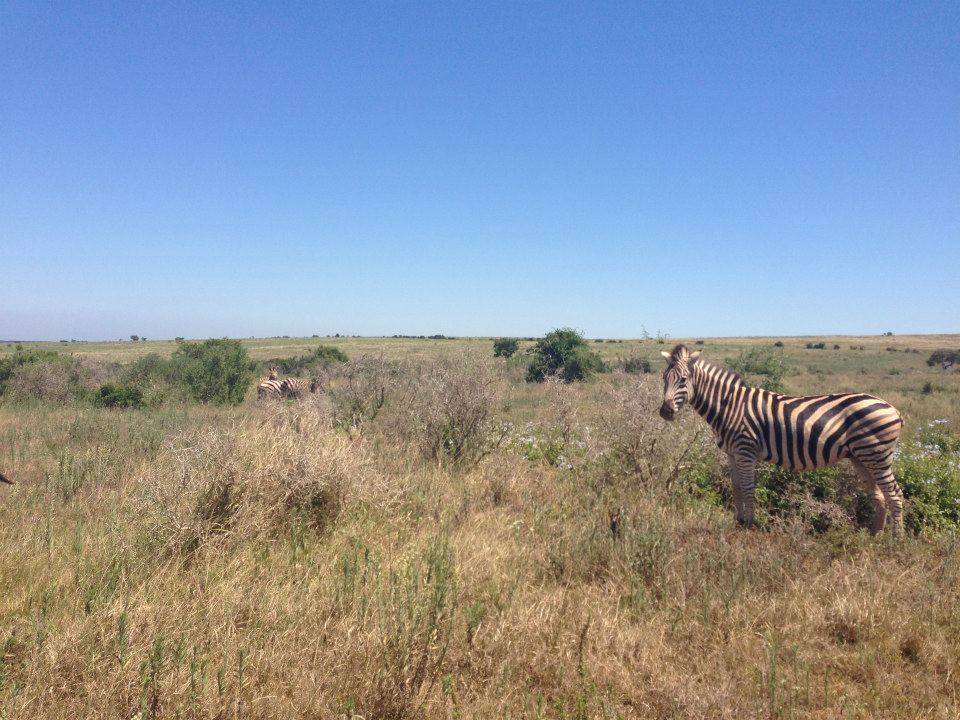 The title of this blog pretty much sums up the amazing experience I had at Kragga Kamma Game Reserve in South Africa, whilst on Oyster's Sports Coaching programme in Port Elizabeth. The safari was one of the amazing weekend trips that all the volunteers did during our stay in PE; and for me, was by far the best.
We left for the game reserve on Saturday morning, after a great week of sports coaching. Just a short drive away from the accommodation, we arrived at the reserve to be warmly greeted by the game rangers. I didn't really know what to expect as we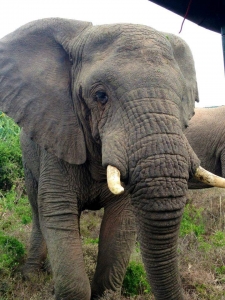 loaded into the ranger's 4x4s, and headed off into the stunning African landscape.
I made a point of making my scepticism known to the other volunteers, stating how, knowing my luck, we would probably end up not seeing anything. But, I was quickly proved wrong when 10 minutes in to the drive we came across a crowd of giraffes and a mother and baby rhino. I was absolutely amazed by how close we were to them- I'd never seen animals in the wild that close up before. In fact, we almost came too close for comfort when, during our second game drive of the day, a large female elephant took interest in one of the volunteer's hats. It was absolutely incredible to see the animals so calm and comfortable in their natural habitat.
Before the final night drive of the day, we were taken to a beautiful lodge in the middle of the park to have a traditional South African braai (BBQ). The food was absolutely delicious and the experience was made even better by our view of the setting African sun. As it turns out, the braai had attracted a few more than expected; one particular volunteer experienced quite a shock when she looked out of the open window to see three lionesses patrolling around the lodge. Of course, this was an unmissable opportunity so we ended dinner early to follow the pack during the night drive. In order to get closer to the lions, the rangers turned off all of the trucks' lights so we were in complete darkness, with just the surrounding sound of hunting lions to listen to. That adrenaline rush was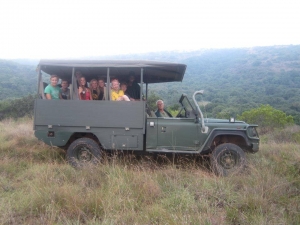 something I'll never forget; particularly when our ranger turned the light back on and there was a rather large female just down to the side of our truck!
After the night drive I really didn't think the day could get any better. But as it turns out, I was quite wrong. Our accommodation was again another beautiful lodge, with lots of rooms for all the volunteers. Our ranger gave us a word of warning before he left for the night, reminding us that we were in a game reserve and that the accommodation did not have any form of protection around it- but of course, we laughed off any potential for a late-night-animal-encounter.
You can probably imagine our shock then, when my friend Allison and I were just happily chatting away and getting ready to leave the bathroom, when we turned around to see a gigantic rhino peering in. As it turns out, our friend Johnno had had a similar scare so together the three of us were an ecstatic mix of excitement, fear and surprise. As we waited for the rhino to move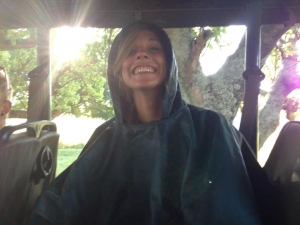 and clear our exit, the only thing I could think was why didn't I have my camera with me!
In the morning drive the next day we were lucky enough to see a male lion and the lionesses that we had followed the evening before. The whole experience was absolutely incredible and is certainly something I will never forget.
If the idea of going on safari interests you, why not take a look at Oyster's other South Africa programmes. All of our animal welfare projects and in particular, our Big 5 Game Ranger project offer a fantastic opportunity to have an unforgettable experience with these magnificent creatures.
Alternatively, take a look at our Nepal teaching project which includes a fantastic safari trip.  Our project in Namibia also provides an incredible up-close experience with wild elephants.
I really can't recommend going on safari enough; with an experience like that at Kragga Kamma I'm just counting the days until I can next go back!