Spanish is spoken by over 430 million people worldwide and is the 2nd most spoken language by native speakers in the world. With 21 countries, who have Spanish as their official language, there is plenty of choice, so we have created our top Spanish speaking countries to travel to!
1. Mexico
We can't begin without mentioning the largest Spanish speaking country – Mexico. Perfect for winter sun and pristine beaches, Mexico boasts stunning, popular beach resorts in areas like Cancun. Looking for a more adventurous visit? Why not tour the ancient Mayan ruins, not forgetting Chichen Itza, an impressive temple that for centuries remained undiscovered. Boasting 33 World Heritage sights, there is plenty to explore in this fascinating country. Mexico also oozes culture and traditions that come to life in the lively festivals that take place year-round. The most famous of these festivals is The Festival of the Dead a yearly celebration to honour past ancestors. On top of all of this, there is the delicious, well-loved cuisine – prepare for some heat!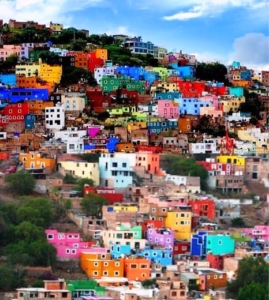 2. Chile
Now that there are direct flights to Chile – it is easier than ever to explore this beautiful country. Travel down the narrowest and second longest country in the world and experience every type of terrain imaginable. From the driest place on Earth, the Atacama Desert, to the wild rugged mountains in the south Patagonian region, you will feel like you are travelling through multiple countries. Right at the tip of the country is Cape Horn, where the Pacific meets the Atlantic. Spend time in this remote and extraordinary part of the world and develop your Spanish. Want to live like a local? Check out our 12-week volunteer teaching group program that runs in September and March each year.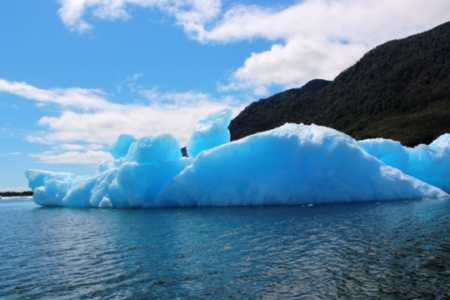 3. Costa Rica
Hosting an incredible 5% of the Earth's biodiversity, Costa Rica is a verdant hub of wildlife. From the hummingbird to the leather-back turtle, Costa Rica is heaven on Earth for animal lovers. For hikers, the country has an abundance of rain-forests, waterfalls and volcanoes – making the landscape dramatic and exciting. There are also plenty rivers for people looking to raft instead. If you want to make a real difference with your time abroad, why not volunteer with the turtles in Costa Rica – perfect for solo travellers and families. It is a truly memorable experience – contributing to the conservation efforts and taking part in night patrols. After a unforgettable night, wake up to the smell of Costa Rican coffee – arguably the best coffee in the world!

4. Cuba
When I think of Cuba, it is hard not to picture men in classic cars, wearing white fedora hats and smoking cigars. However, there is so much more to Cuba. Yet to be overrun by tourists, Cuba maintains its unique charm and culture. From the historical, eccentric old towns to the unspoiled white beaches, Cuba is fantastic for a summer get away.
5. Ecuador
Ecuador is a great way to blend city exploration, mountain treks and sunbathing on rugged coast line. Boasting the Galapagos Islands – travellers come from all around the world to see species that are indigenous to this region. If you want to spend time with the animals in Ecuador, join our wildlife project!
6. Peru
Peru needs no introductions – a firm favourite for travellers because of the impressive Inca Trail. The ancient ruins and fascinating history are reason enough to jump on a plane to this Spanish speaking country. On top of this, for those who love crafts and textiles, Peru boasts some an array of traditional weaves and carvings – great for people looking for quirky souvenirs.
7. Spain
I could not end this blog without mentioning Spain. What better place to learn Spanish than to head to the place where it originated. Known for stunning coastal retreats, paella, sangria, architecture and dancing – Spain is ideal for city breaks, beach holidays, retreats and history tours.
For more information about our projects in Costa Rica, Ecuador in Chile, get in touch!