Gone are the days when busy beach resorts and commercial coach tours on the continent were what we wanted for our holidays. Today's modern travellers are journeying further and more responsibly to unusual holiday destinations to explore Europe off the beaten track, and bringing home new skills and experience with them instead of just souvenirs. From volunteer holiday opportunities to alternative city breaks, here are 13 ideas for an unusual holiday in Europe.
1. Volunteer with bears in Transylvania
Transylvania is a top choice for an unusual European city break, with wonderfully preserved medieval towns and castles that inspired the famous novel 'Dracula'. But you can take your unusual holiday experience even further by volunteering in Eastern Europe's largest bear sanctuary and getting the chance to work with the rehabilitated bears as well as enjoying free time in the wonderful city of Brasov.
Our volunteer project involves a variety of different activities at Romania's bear sanctuary, where you will help to feed and observe the rescued bears, help with general sanctuary maintenance and also care for the other animals that the centre has taken in. You won't just be working however, and will have ample time to enjoy exploring the sanctuary and being with the bears and explore Brasov and its incredible culture.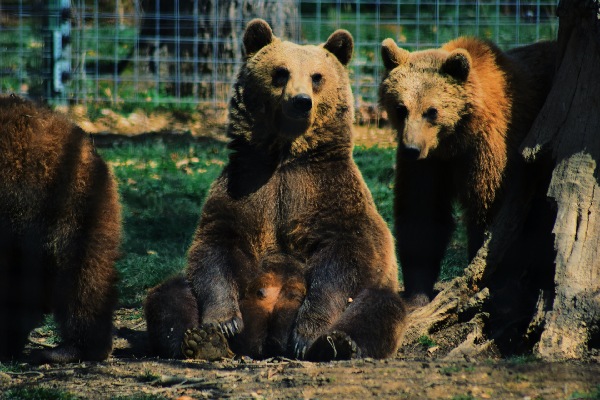 2. Take a gothic trip to the Czech Republic
If you're looking for a holiday to the Czech Republic, but don't fancy the typical tourist destination of Prague, the historical location of Kutná Hora offers a brilliant and unusual alternative for a long weekend. The medieval city was once known for being a hub of silver ore mining, and still contains a lot of the ancient splendour that a 'silver rush' brought to the city.
Fans of gothic architecture will love Kutná Hora, and within the UNESCO World Heritage site historic centre there are numerous examples of fascinating and unique architecture. What really makes this location stand out as unusual though is a visit to the Sedlec Ossuary; a church that incorporates thousands of real human bones into its architecture. There is truly nothing like it anywhere in the world, and it certainly makes for a memorable experience!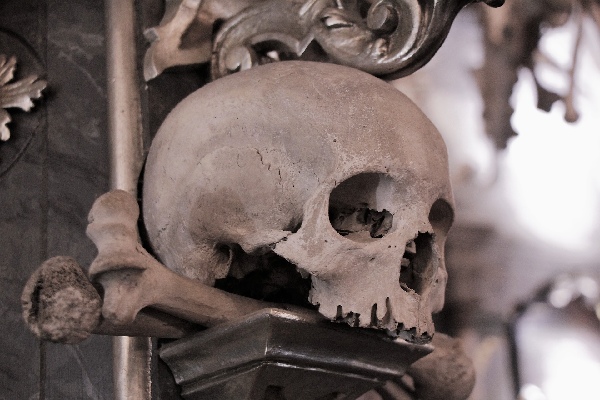 3. Go diving in Spain to save the Mediterranean Ocean
The pollution of the world's oceans is a major environmental problem, with plastic waste contributing most significantly to the disruption of marine ecosystems. For a European holiday with a difference, take part in a plastic cleanup project that is based in Barcelona, helping to empty the Mediterranean Ocean of waste and make a difference as you travel.
This volunteer project combines diving tuition with trips in the city's marina to collect plastic or other waste from the water, alongside giving you the chance to learn Spanish, make new friends from around the world, and explore the thriving city of Barcelona. Experienced and new divers can both take part, and it's a brilliant schedule of volunteer work in the mornings and free time the rest of the day, letting you enjoy a holiday whilst also saving the planet.
4. Explore Tuscany on horseback
Horse riding holidays are growing in popularity as an unusual and more environmentally friendly way to see a country, and one of the best places in Europe to explore on horseback is Tuscany. You don't need to have any prior experience for most horse riding holidays, and they are a brilliant alternative to your typical guided tour that sees you leaving Italy with a new skill under your belt as well. 
The Tuscan countryside is some of the most beautiful in the entire country, and there are a variety of different experiences across the region that combine sightseeing with basic horse riding lessons and stays in numerous Renaissance villas and farmhouses. Amble across the rolling Tuscan hills, through vineyards and olive groves with the sweet smell of hay on the air, and really connect with the natural landscape around you as you discover the joys of a tour on horseback.
5. Teach skiing on the Austrian slopes
Austria is one of Europe's top skiing destinations, and if you're looking for a more unusual way to spend a winter trip then why not consider getting more involved in ski season and training to be an instructor in the country. You'll gain teaching experience, confidence and qualifications that are recognised worldwide, and this programme includes a guaranteed paid instructor job at a ski resort once you have finished your training.
Combining work with travel is a classic way to enjoy a unique holiday experience, and Austria is a brilliant place to spend time working as an instructor and exploring the area in your free time. This is a ski season experience with a difference, and you'll leave with valuable skills that mean you can continue working as an instructor in other locations in the future.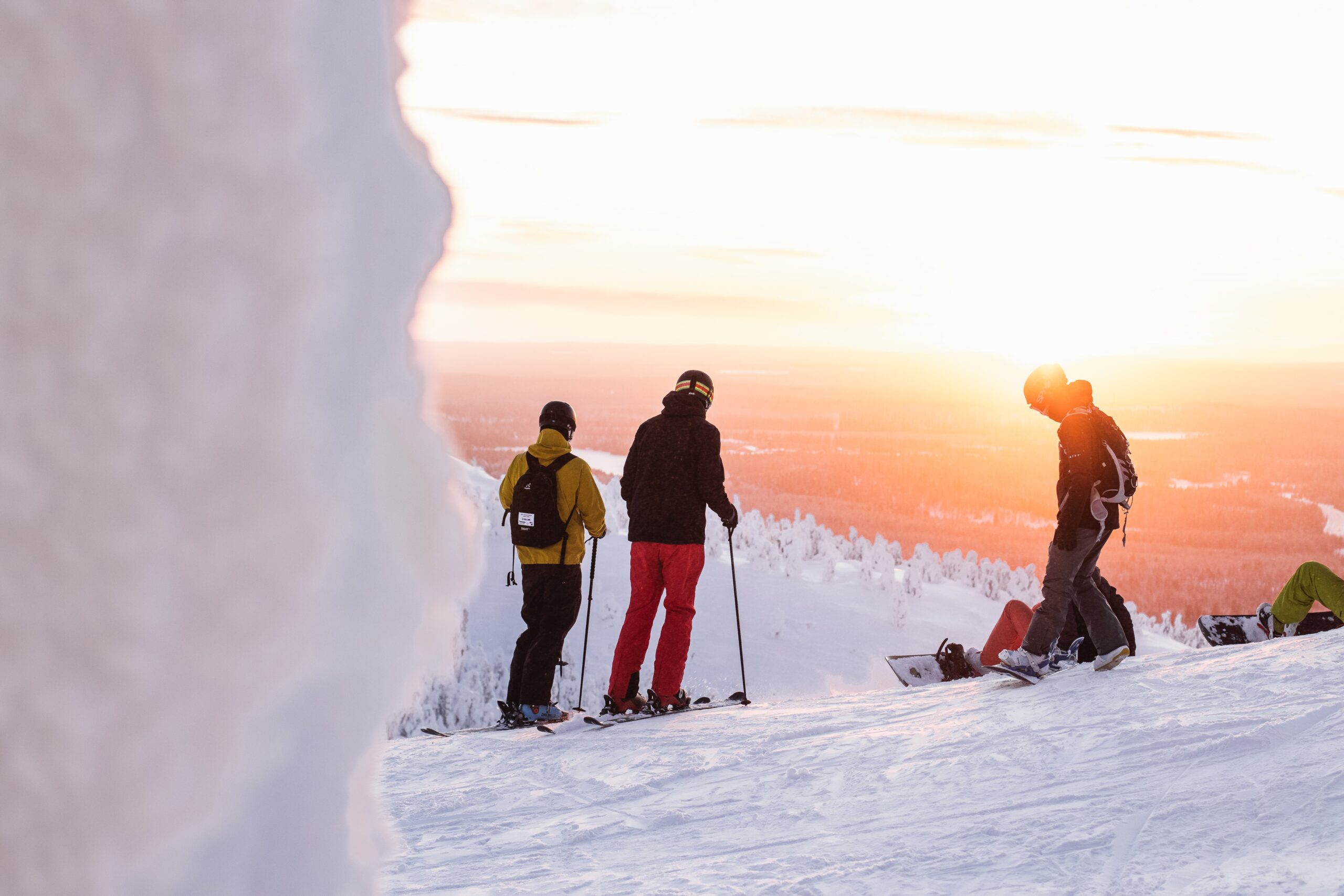 6. Discover a new approach to life in the Vipava Valley
Slovenia is one of the greenest and most beautiful places in Europe, with acres of forests, the soaring Julian Alps, and a slice of Mediterranean coastline. It's a holiday destination for those who love the great outdoors, and the Vipava Valley region is somewhere you can experience a unique way of life that is perfectly in tune with the natural environment. 
The Vipava Valley is known for being a brilliant wine and food destination, but this picturesque region also centres sustainability in every aspect of life. Everywhere you go, you will find a focus on passion over profit, an emphasis on local ingredients, and a peaceful attitude to life that won't fail to change your perspective. If you're looking for a holiday destination with a difference, then you're bound to find it here in Slovenia. 
7. Fight food waste and poverty with a trip to Portugal
Portugal may be a popular holiday destination, but it is also a country with severe wealth inequality and a significant proportion of its population living in poverty. To make your trip to this country count, you can take part in a food waste project in the capital city of Lisbon and volunteer to make a difference in the local community as well learning more about sustainability.
Roughly 1 million tons of food is wasted in Portugal each year, whilst many residents of the country struggle to find the money to feed themselves and their families every day. As part of this project, you will collect food from local supermarkets and businesses and redistribute it as food parcels to those in need in Lisbon, working for around 3-4 hours every day and having the rest of your time free to explore the city.
8. Enjoy an alternative city break in Rotterdam
If you're looking to experience a classic European city break but want to avoid the crowds of Amsterdam, then a brilliant alternative is to visit the innovative and contemporary city of Rotterdam instead. Rotterdam is a unique part of The Netherlands in that it is a very metropolitan location, full of urban architecture, quirky cafes and a varied nightlife scene that makes it an ideal location for a city break. 
Some of the unusual highlights of Rotterdam include the unique approach to accommodation known as the Cube Houses, the Markthal covered market and shopping centre, and the Floating Forest art installation in the city harbour. Alongside the city's modern neighbourhoods, you can also visit the historic Delfshaven district, which was left mainly undamaged by WWII and offers a sudden immersion in the past as you walk through the quaint, preserved streets.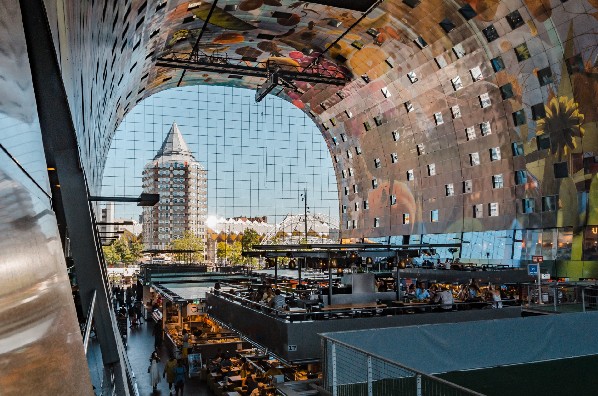 9. Look after dogs and cats in Barcelona
Spending a week playing with dogs and cats sounds like a holiday that is too good to be true, but this animal volunteer project in Barcelona gives you the opportunity to do just that. The Spanish city is full of unusual architecture and quirky neighbourhoods that make it an incredibly interesting place to visit in Europe, but you can also add a rewarding volunteer opportunity to your trip and enjoy the company of many of the city's adorable stray animals.
This project divides your time between a rescue centre on the beautiful Tibidabo mountain that overlooks Barcelona and a small sanctuary close to Las Ramblas, giving you brilliant experiences of the bustling energy of the city and the scenic landscape that surrounds it. As well as walking dogs, playing with kittens and undertaking cleaning, feeding and grooming tasks, you'll also have free time each day to enjoy the hospitality of your modern eco-hostel and explore Barcelona. Why not continue the unusual theme of your trip by visiting some of the city's unique sights, such as Gaudí's Park Güell, the Labyrinth Park of Horta or the Bunkers of Carmel.
10. Learn to surf on the French coast
France may not be one of the first places to visit in Europe that you think of when it comes to the best places to learn to surf, but the French commune of Anglet on the southwest coast of the country is world-renowned for its 11 brilliant surfing beaches. Each of these destinations has different characteristics suitable for surfers of all abilities, and they can all be found within the same 4.5km stretch of coastline.
What is lovely about surfing in Anglet is that all the beaches are so close together, with numerous accommodation options right on the front meaning that you don't need a car or a van to enjoy the range of surfing options here. Hire a bike and spend the week travelling up and down the beaches with your board for a truly unique beach holiday in Europe.
11. Take part in marine conservation in Portugal
Diving is becoming a popular holiday activity in Europe, but if you're looking for a more unusual approach to exploring the ocean that also helps to protect it, then you can take part in a marine conservation diving project as part of your holiday. Our project in Portugal takes you to an eco-dive school in Lisbon where you will learn more about how to protect the ocean, receive diving training from experienced instructors, help the dive centre with local campaigns to reduce damage to marine life, and take part in daily dives to clear waste from Lisbon's coast.
This holiday experience is perfect for those who want to gain more diving experience and those who are looking for a unique travel experience that also helps the planet. You'll leave Portugal with unforgettable memories of its historic capital city, valuable new skills and a wealth of marine conservation knowledge from this unusual holiday that really makes a difference to the place that you visit.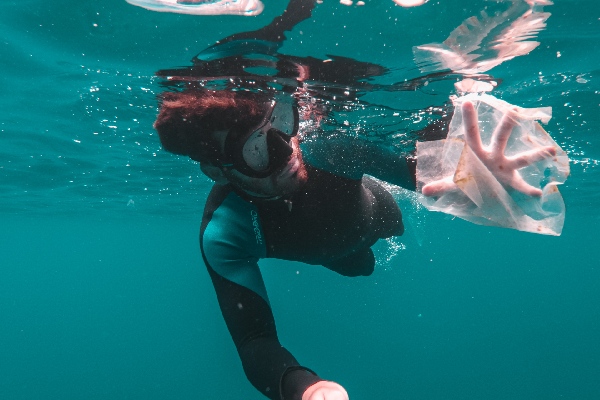 12. Spend a winter break in the Bulgarian mountains
Adventure holidays are on the rise, but with sustainable and responsible tourism also at the forefront of many traveller's minds, once-popular alpine destinations are starting to be shunned in favour of more unusual and undiscovered mountainous regions of the world. Enter Bulgaria's mountain ranges; beautiful and dramatic winter holiday destinations that are some of the most spectacular hidden gems in Europe. 
From the Pirin National Park to the huge eastern Rhodope mountain range, and the Balkan Mountains that run through the centre of the country, there are plenty of idyllic alpine towns and villages to choose from in Bulgaria. It's a fantastic alternative skiing destination, with numerous resorts that are far cheaper than their French or Italian competitors, and just as good. 
13. Step into a fairytale in Freudenberg
Many parts of Germany look like they could have been plucked from a classic children's storybook, but none more so than the picturesque town of Freudenberg in the west of the country. What makes this place so special is the streets of 17th century half-timbered houses in Freudenberg's old town, which look particularly charming in the snow and provide a quaint atmosphere to the small, historic location.
Those who are looking for a quiet German holiday destination will find it here in Freudenberg, along with heaps of culture and a magnificent natural landscape. The area has numerous hiking and cycling trails, and despite its growing popularity with tourists, it remains a truly unspoiled and unique place to stay.