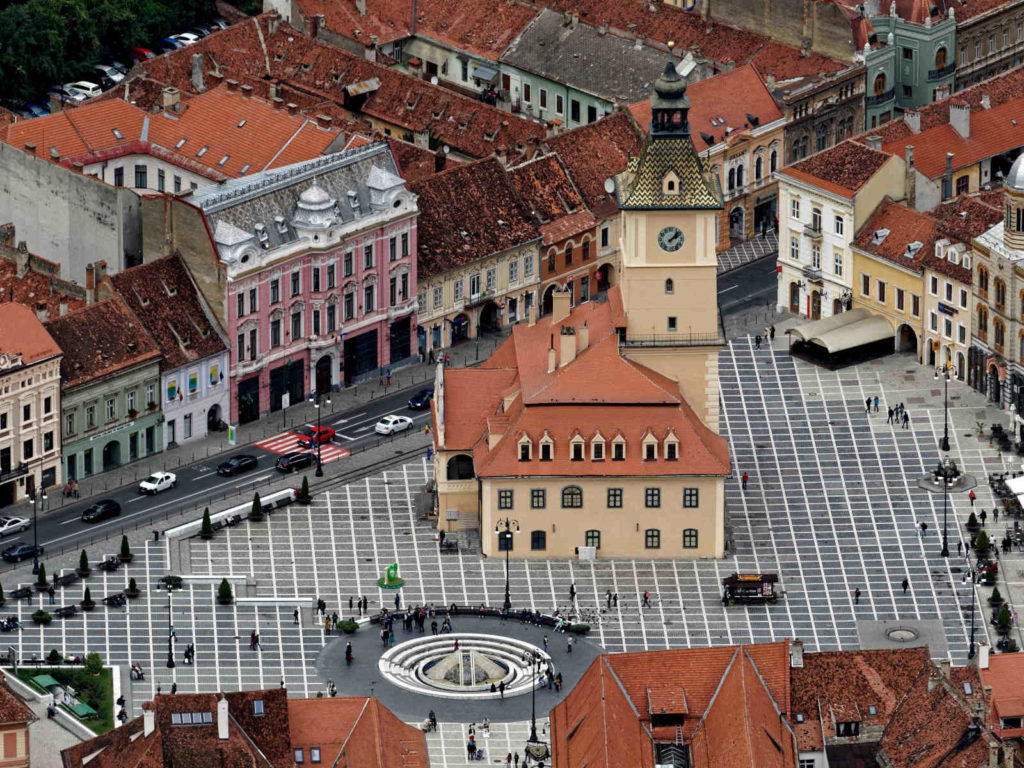 In July / August 2019, Ian Luke participated in a medical experience abroad programme in Romania. Ian was keen to gain some medical experience abroad to build up his university application and see a different type of medical structure. Here he tells us more about his time overseas:
My internship mainly comprised two parts – the children's hospital and the medical mobile unit. They were very different aspects of the medical profession, both in terms of the patients and the skills needed in the medical professional.
With the children's hospital, I was allocated to the neuropsychiatry department, headed by Cammie. She was very kind, showing me around the ward, explaining the nature of her work and giving me freedom in interacting with the children there. I was responsible for assisting with play therapy, which I learnt was a developed field in medicine in many parts of Europe but quite new to Romania.
Later, I started playing with the children, building puzzles and staging role plays with dollhouses. However, at a point in the placement I was confused: I understood the children might be stressed during their stay in hospital and around the time of operations, but the children seemed fine – they were actively interacting with me and one another, and they did not seem to have much problems in building the puzzles. That was until Cammie explained to me that the children had different neurological problems that prompted their hospitalization in the first place: some had ADHD, others had tics that would impair their daily living. Play therapy is not unorganized play – it is designed such that their issues can be identified and corrected through scenarios familiar to children. Understanding this, I learnt to pay more attention to children's responses during play. This led to one of my highlights during this placement, who was an 8-year-old boy that was hyperactive. While he spoke no English and me only basic Romanian greetings, we were able to connect through observing one another, playing puzzle games and drawing.
For the placement with the medical mobile unit, I shadowed nurses and physiotherapists on home care visits. Many of the patients were elderly with mobility problems or were recently discharged from the hospital after surgery, so they needed the mobile unit to bring the treatment to them while they rested at home. Throughout the placements I had the chance to visit different Romanian households, which allowed me to understand how Romanians coped with daily life. Some of them were farmers who depended on rearing livestock for income; others were relatively well off and had stable jobs. But the health professionals treated the patients regardless of their status, and none of them had to pay a leu. I also had the chance to see professional home care workers in action: I observed nurses cleaning stomata and redressing wounds, and physiotherapists giving massages to paraplegic patients; I assisted by taking their blood pressure and keeping them distracted during some more painful procedures. One time, I was even allowed to take an electrocardiogram. Such hands-on experience made me appreciate the level of effort and care that is required by health professionals – even such simple procedures demanded many hours of practice before they reach the skill level where the technique could be actually performed on patients.
A detail I noticed was that some people were kind to give the therapists sweets and freshly picked apples from their garden as tokens of appreciation; and in spite of their rejections at start, the therapists would eventually receive gifts, despite them not wanting any payment in return. This is such that the patients would not feel that they owe something to them, according to their explanation. What I learnt from this is the humanistic nature of medical work: not only do medical professionals have to deal with the physical damage, but they also need to take care of patients' faces, a reflection of their emotional and social wellbeing.
Overall the experience was very fulfilling, and it enabled me to confirm whether I am suitable for working in health. I am happy that it renewed my passion towards being a part of the medical profession. I will be sure to strive hard and study to meet this goal.
To find out more about gaining medical experience abroad, check out our medical work experience page. If you are interested in the medical internship that Ian completed, check out the Romania medical internship.