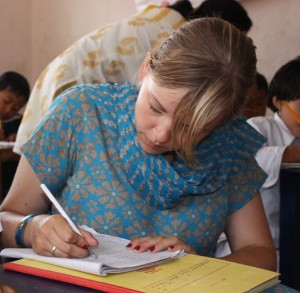 After the most recent unemployment figures were splashed over the news yesterday- with the highest rate of unemployment in 17 years- it has been revealed today that graduates might end up paying double their student loan back in repayments. In our society which is urging young people into university, where on earth does this leave people now?
In respect of all of the media hype created today, I would urge people to read further down the articles; to get past the shocking headlines and actually inform themselves on what is being said here, rather than becoming stuck on the sensationalised figures. If you read the BBC article to the end, you will learn that there are actually some very fair and reasoned points made.
Yes, the tuition fees will be higher. Yes, this means that student loans will be greater. BUT, the monthly repayments of the loans will actually be lower than they are for present graduates. We are reassured that it was a deliberate decision to reduce the amount paid back but to increase the time that it will take to repay it- and I can completely see the reasoning.
Graduating from university and getting into a job is a complete gear change from life at university. To suddenly be faced with a wage rather than the overdraft is a fantastic prospect. Actually getting money into the bank again is pleasing, so a small amount going out of wages each month- without ever going into the bank account- is barely noticeable.
What is more, as Professor Nick Barr of the London School of Economics says, the system is fair and proportional to the individual's earnings. "It's a payroll deduction. It's week by week, it's month by month, it's exactly tailored to each individual's earnings and therefore it's not something that harms people. It's what gives them an opportunity to go to university," he said.
To those people panicking in the face of these new tuition fees, I would urge you to find out the facts and work out what is best for you. Do not baulk at the figures- take the time to digest them. Whilst you might be faced with a greater debt, you are in the same boat as everyone else in the country.
With these new figures, where on earth does the gap year stand now? Personally, I would say that the current climate is the perfect time in which to take a gap year. With colleges and universities churning out thousands of well qualified, rounded and intelligent individuals, you need something to make you stand apart from the crowd. A constructive gap year really is the way to do this. UCAS, universities and employers really do value the gap year- it shows independence, motivation, dedication and a real ability to adapt. It also makes candidates more interesting and more desirable from interview.
To be able to show a potential employer or university that you have taken some time out- time in which to become more motivated and more convinced of what you would like to do in the future- and have spent it in a constructive fashion, maybe working or volunteering abroad and making a difference, is a real demonstration of how individual you are and how you can face up to challenges.
Suddenly scrapping gap year plans to rush off to university for a place that isn't as good as you deserve (as good as you will get through waiting a year at least!) is not beneficial. You might think that you are saving money, but can you really put a price on a great experience?