Following our blog a few weeks ago on the benefits of taking a family volunteering holiday ('Book now for a family holiday with a difference.'), today's blog will introduce some of our popular family projects, and hopefully give you some inspiration for your next trip!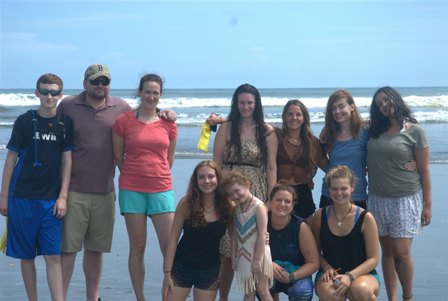 Embark on a Costa Rican turtle adventure as you travel to the golden sands of the Pacific Coast and live in a remote village community to join a turtle conservation team. Stephanie and her family volunteered on this programme in September 2016 and loved every minute of it (read her own personal account of her trip).
This programme has been set up specifically with families in mind, and children as young as five can make a worthwhile contribution to the project. Stephanie wrote:
'The researchers were very accommodating with our kids' schedule and our littlest loved working with the 'big girls' – when she was done for us, she went further for them.'
Lynn Gayford's family also enjoyed the variety of tasks and the balance of work at the project:
'We loved the beach, the village and the experience of searching for turtles and collecting eggs, as well as learning more about the animals and environment. The amount of 'work' was just right for a family like ours.'
Life on this project really encourages full immersion in the Costa Rican culture. The Wrench family, travelling with two children, made the most of their experience:
'We felt like we'd really immersed ourselves into the culture and lifestyle and felt fortunate enough to get up close and personal with the beautiful Olice Ridely Sea Turtle…Sienna and Charlie had the opportunity to make new local friends: playing soccer, balancing on the slack lines and practicing both their English and Spanish together.'
(Read the full account of their family conservation adventure)
The food on this project is another great highlight, and has been commented on by several volunteers. Stephanie wrote:
'All the food was incredible – even our picky eater listed the food as one of his three favourite parts of the trip – I wish I had gotten the recipes!'
If you'd rather explore the South African bush, get your family involved in caring for monkeys and baboons in the world's largest primate rehabilitation centre. Vicky and her son loved the project here and its hosts:
'We are having an amazing time! Everyone is so friendly and Joseph is loving it…Bob and Lynn are lovely warm people, I just wish we were staying for longer.'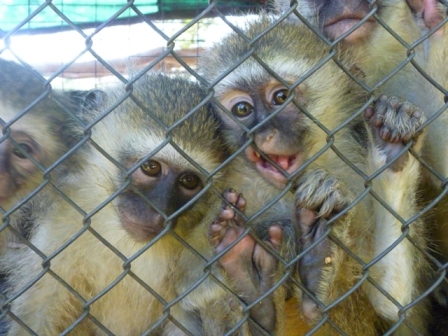 Or, if elephants are more your thing, take your family off to Thailand, Sri Lanka or Namibia. The young volunteers we've had here in the past have thrived doing valuable work alongside adults, and taking responsibility for important tasks. Read more about the inspiring experiences of Rachel and her daughter Eve who volunteered here in 2016.
If you're intrigued to find out more about where a family volunteering holiday could take you, have a look at our family volunteering page for a full list of all of our family projects.